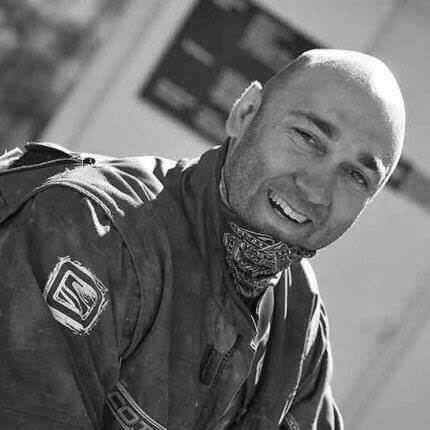 Christophe Barriere-Varju (FRA/AUS)
Christophe has raced the Dakar Rally four times as a privateer, twice in Africa and twice in South America. His journey is the subject of the award-winning film, Dream Racer. The race itself wasn't the only challenge. Just getting there came with its own difficulties: no sponsors, no multi-million-dollar team, not even a mechanic; just one rider, a motorbike, a film maker and a dream.
Follow him on dreamracer.tv or on Facebook.