Adventure Riders Congregation
It's been a long 6 weeks since my crash. I developed acute MDS (Motorcycle Deficiency Syndrome). I was seriously down, as any rider taking time off will understand …
… Back on the Bike
I found out about the Adventure Riders Congregation via social media and I thought it's a perfect excuse for a first ride after my recovery from the accident. My first plan was to join Alpine Adventure Bike Tours who organised a free 5 day supported ride from Bright VIC to the event. But work had to take priority so unfortunately I couldn't join them.
But 'Kinga's Support Crew' came along (read Greame) – I can always count on him!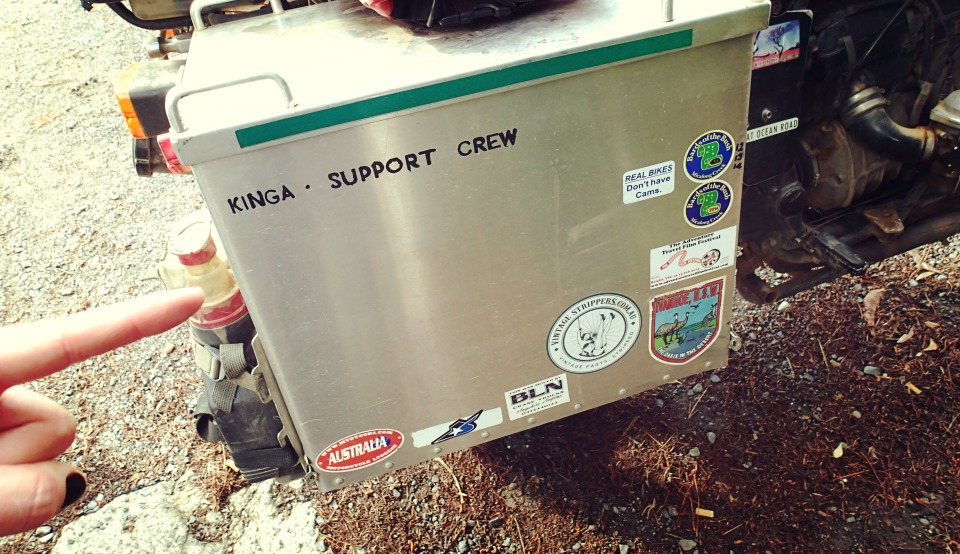 After the first 200km it started to get dark so we took our first 'touristy' turn off to Glennies Creek Dam, convinced that any 'brown sign' means camping facilities. Well, as it turned out, it's not a rule – we end up in a dead-end and the gate to the dam was closed, so we had no other choice but to camp in front of the gate, in a car turning bay. You stay classy, San Diego.
As we were about to set off in the morning Greame's bike wouldn't start …
So I went for a spin to the dam (the gate was now open) looking for jumper leads. But the employee at the dam had a better solution than stripping my GS to get to the battery …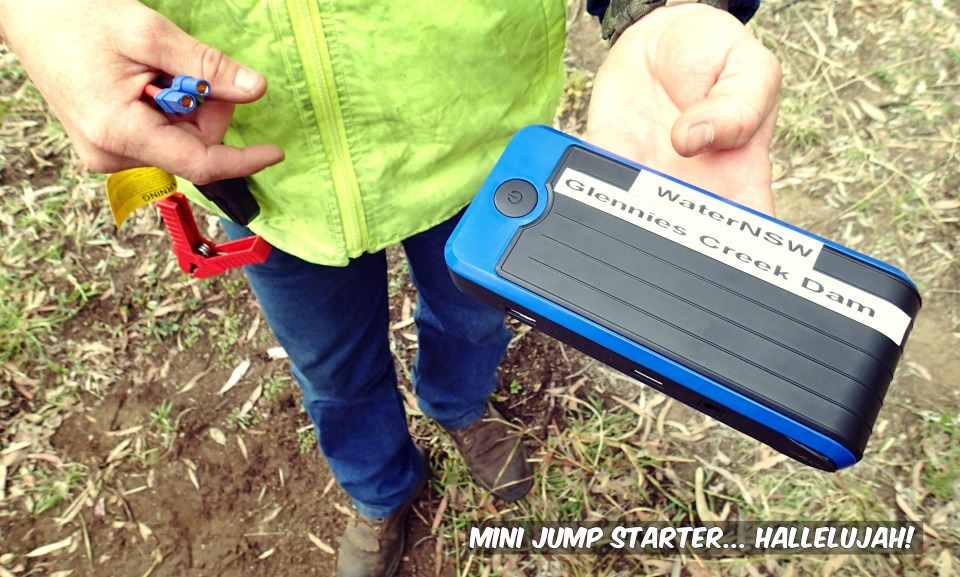 Congratulation all around, and we were back on road!
After a whole day of riding through scenic dirt/ bitumen routes we finally made it to the event – in the dark – just in time to join …
Adventure Riders Congregation
The event was organised by Adventure Rider Magazine, and was located at Moredun Ponds near Tingha NSW. It was held for the very first time so no one knew what to expect, but it turned out to be a well organised event with great people and lots of adventure riding stories to share!
There was a great turn out, close to 300 bikes by my estimate, and the variety of bikes and camping gear that everyone brought almost made it into an expo! (well if you're a gear lover like me anyway!)
The event itself was free to join, and there was food and beer available for purchase if you hadn't brought some. On Saturday, for any riders who were keen, there were self-guided tours around the area …
… and for the less-than-keen, having a rest day was bliss. That included Graeme and I, hanging out with mates new and old.
Overall, a great atmosphere, friendly people, and a good chance to trade tips and learn from experienced adventure riders. I'll be definitely be back next year!
In Numbers
Duration: 3.5 days
Total km's: 1600km
Fuel cost: $95
Camping: FREE
Event Cost: $0