Blues & Bikes – Sweet Home Poland
I've been living in Australia for 8 years and I love this country to bits, but I still miss Poland and try to pop in for a visit once every year or two. When I'm there, I try and fit in as much time with family & friends, hanging out, riding bikes and going to Blues gigs.
But before I go on – allow me to introduce my immediate family: there's my mum, Hania, and my dad Janusz: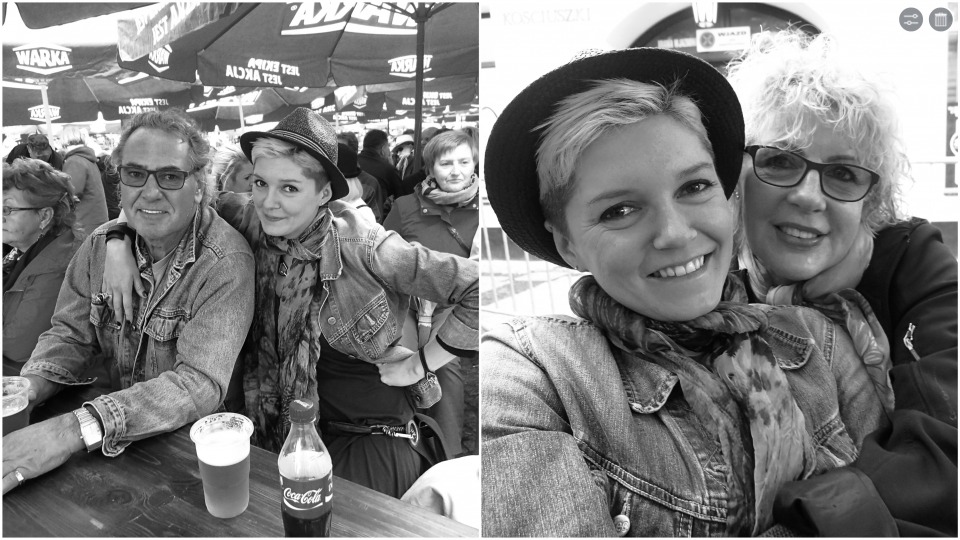 … and my awesome sister Ula. She's my bestie, and ever though we didn't do everything growing up together (get a bike! haha) she's always been there for me – the best sister anyone could ever have. It's always so great to see her in Warsaw and hang out!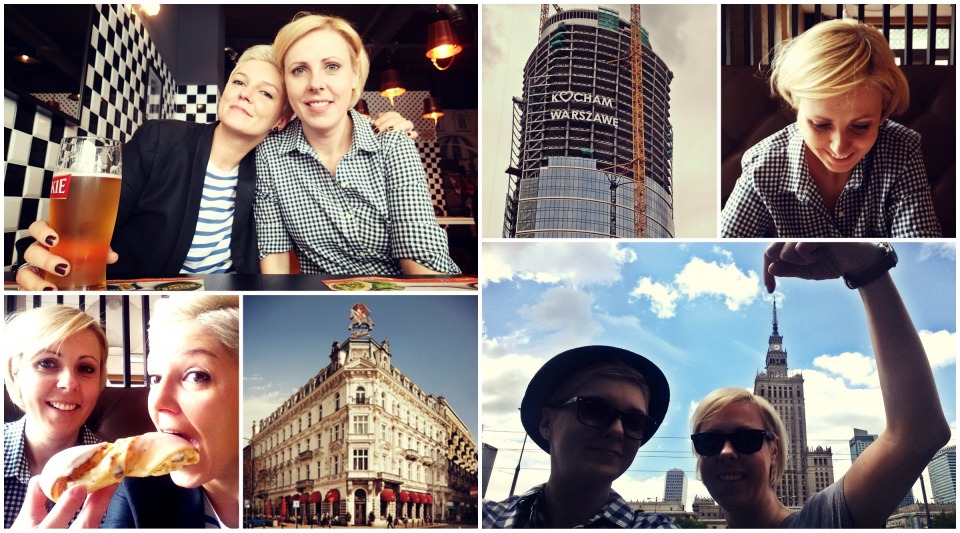 Wiking Rally
The Wiking Rally was one of the first rallies I attended as a teenager (back in the late 90's) and being able to experience it again was surreal – like time travelling. The chance to meet good old friends from way, way back in the days when modern Polish bike culture was emerging was priceless.
Hosted by the local Wiking Club from Elk, this was the 20th rally and was, as always, held by the lakeside which now features two story cabins for the more luxury inclined 'campers' (back in the days, it was just a tent city!). The program was pretty much standard for a Polish rally: a motorcycle parade to town, games and competitions and heaps of live bands for dancing the night away. And strippers at midnight. Don't ask why, but that's standard!
Suwalki Blues Festival
Blues music is my other great passion in life, and in my previous 'Polish life' I attended most of the festivals around the country – but never got a chance to go to one that's been held in my hometown of Suwalki. Why – well, it started the year I left! I mean, come on!
This year I finally made it, and it was well worth the wait – a variety of venues from large stages to intimate pubs hosting talented acts from all over the world. It was a treat, and one that lasted all day starting with 'Blues Breakfasts' and usually ending in the early hours of the following morning with me, my family and friends, having partaken in a little bit of traditional Polish spirituality along way too (and yes, I do mean spirits!). It was well worth the wait!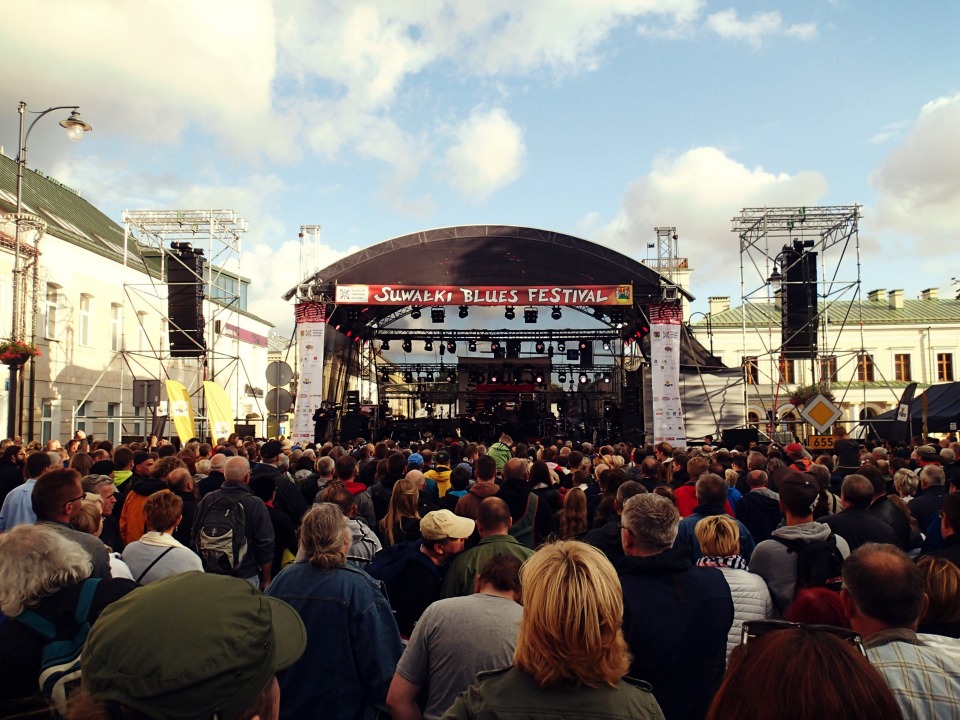 To Boldy Go Where No R6 Has Been Before
The whole time I was in Poland my dear friend Tomek gave me his R6 – the same R6 I rode during our wedding parade so I have a special connection with this bike!
Having some wheels (of the 2 variety) during my holidays made it all the more awesome – and riding a sport bike again brought back some memories.
Confession: I couldn't help myself from hitting the dirt! I'd never really done much dirt riding in Poland before and, to my surprise, the R6 does pretty well on the sand! Maybe 'cause it's low and thus stable? But it wasn't much fun on the unsealed, corrugated stuff – I pinched a nerve I my thumb (again) and am still recovering.
As is Tomek, from the shock of what I've been doing to his R6!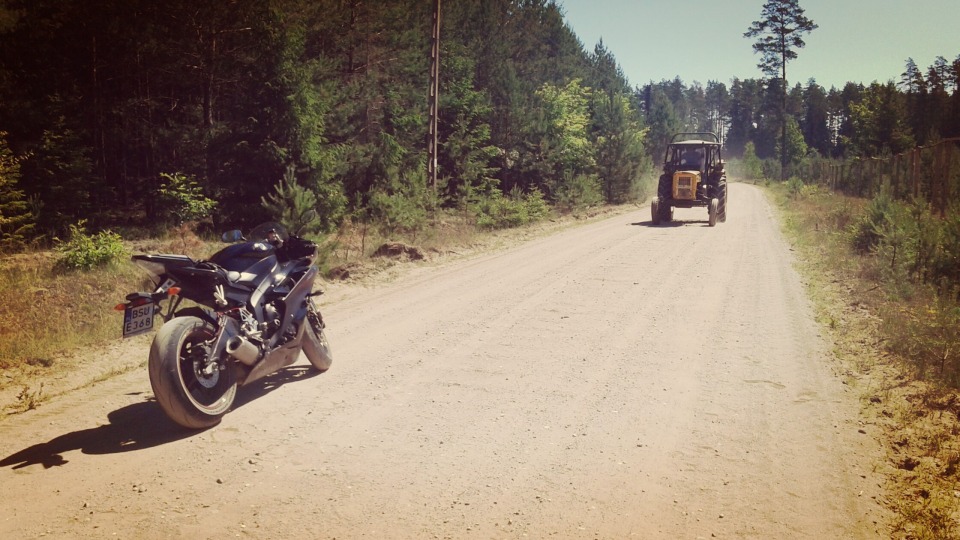 … but don't worry – I paid for the fine (apparently you have to have a license to ride. Whatever.)
~
Footnote: if you're travelling through Europe in summer (and who isn't?) then my corner of Poland is definitely worth the trip, with it's fair weather, expansive lakes, friendly folk, oh – and of course the Suwalki Blues Festival!