Forma Boots… years later
I've been riding in Forma boots since the moment I switched from Road to ADV in 2013.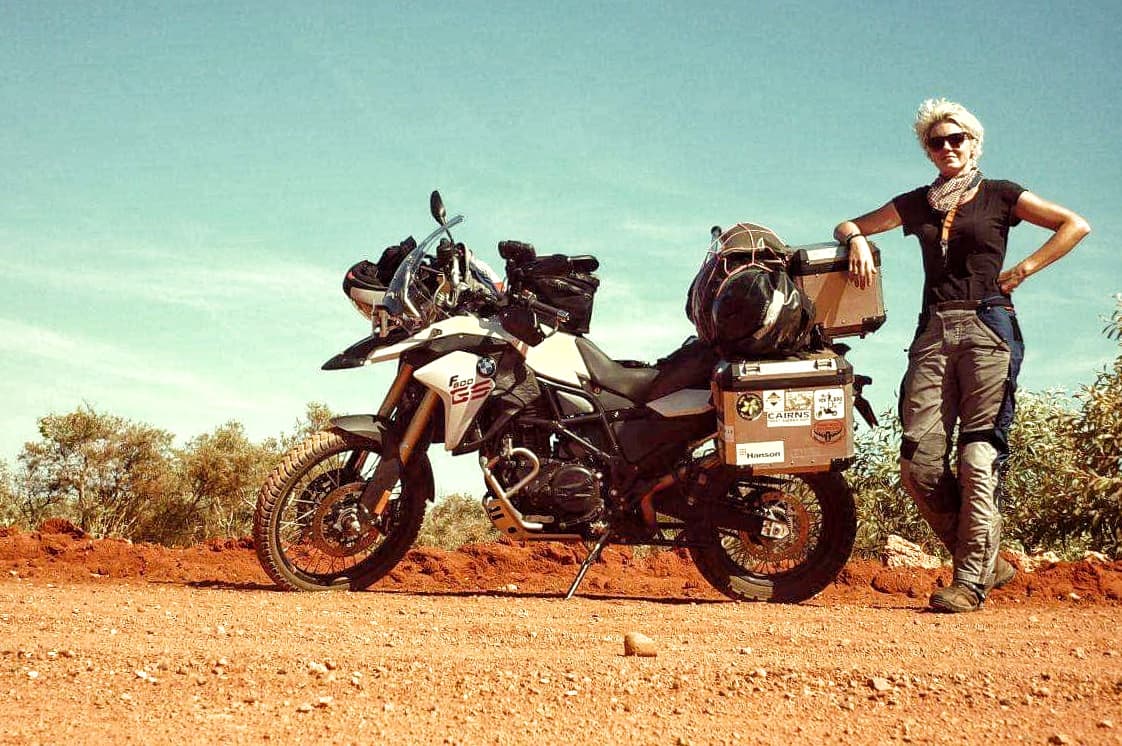 At that time there wasn't as much choice in ADV gear as there is now. Since then the ADV gear market has exploded! Everyone is able to find something suitable for themselves and their style of riding. As for me, well I'm loyal to my Formas simply because I love them and I haven't had a need to try anything else, so I don't know any better.
Adventure
In 2015 I wrote a review about Forma Adventure Boots, since then my perspective in terms of safety has changed. As I got more off road experience, I realised that my Adventure boots were not providing me the protection I wanted. I also found that their sole was too soft and my feet were killing me after standing up on the pegs for longer periods. I still think they are super-comfortable for walking in and they are the perfect boots for paved roads and cruisy gravels. Although I had had plenty of spills, falls and a few broken bones, yet still no foot injuries, purely out of precaution I needed some more solid boots!
Terra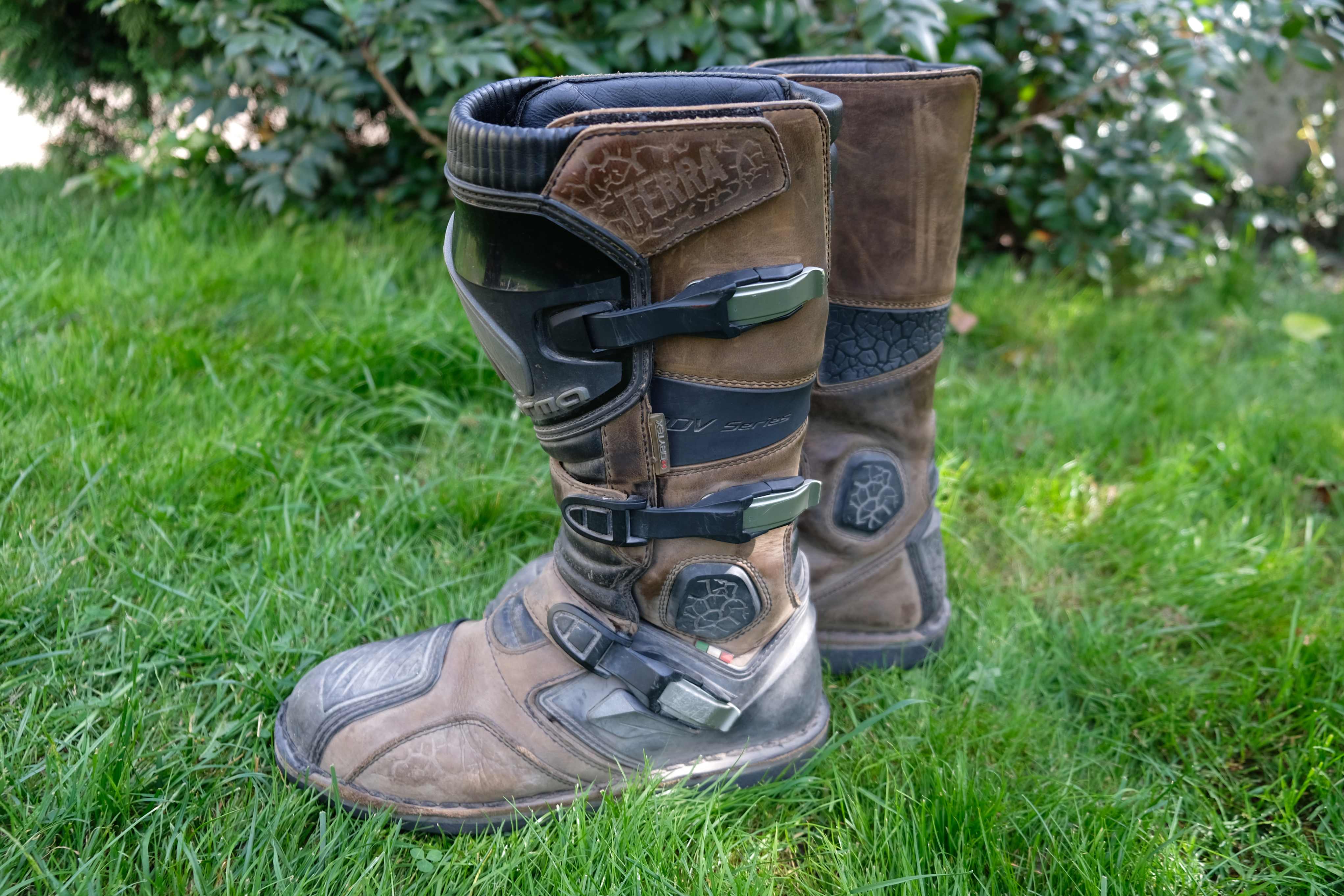 So before I set off on my round the world trip in 2017 I wrote to Forma to ask for their advice?
I told them I no longer cared so much about comfort whilst walking, I just needed the best protection whilst riding solo though the deserts of Central Asia. I wanted to have the maximum protection I could get and I was totally convinced that MX boots would be perfect.
Forma strongly replied to me in detail and here's the answer I've received from them…
"…plastic MX style boots on Adventure bikes, maybe only in deep sand or single trail, but definitely not over 80kph or for everyday use."
"…MX boots are just too heavy and rigid, and don't absorb impact correctly on a hard surface. We see way more ADV riders get injured in plastic off-road boots than the soft adventure/touring style boots. They allow little feel of the controls, the rider has slower reaction time due to extra weight, and the boots actually carry more velocity for longer due to the extra weight meaning a harder impact. Also there is little or no heel impact absorption from the rear (important for high-side landings), and they don't allow your lower legs to flex and rotate naturally causing spiral fractures + upper tib/fib fractures + busted knees. Plus, because you can't walk naturally in a plastic boot, that puts pressure back on your knees and over time you end up with bad knees."
"…Adventure style boots won't protect you from every injury, but they make for a safer ride. They are more comfortable and waterproof, and much easier to get on and off the bike. Adventure boots are designed for road or dirt road riding, which is what 99% of ADV riders do, and these boots perform and protect better on a road or hard surface. We suggest to wear a lace up ankle brace if you are looking for more support from an Adventure boot, something you can choose to wear depending on the type of terrain you are riding that day"
Well, that explanation was good enough for me and so Forma Terra boots it was!
So what's my impression?
In comparison with my Adventure boots, the Terras have more toe, heel and ankle protection and a harder sole. One of my favourite improvements is the sewn TPU at the toes. My Adventure boots after a few nights in front of the fire started to split, but Terra no longer have that problem. I reckon that double stitching is unlikely to ever give up.
Terras are definitely more suitable off road, they can take much more of a beating and you can stand up on the pegs for hours. And sure, because they are more rigid they are not as comfortable to walk in as the Adventure boots, but still not as stiff as MX boots would be.
During the 6 months of my travels through Central Asia and Europe I've tested them in all sorts of scenarios for 30 000km. I quickly got used to the "stiffness" and to be honest I rode and walked in them from morning to evening and they were just fine in terms of comfort. And importantly, they are still waterproof!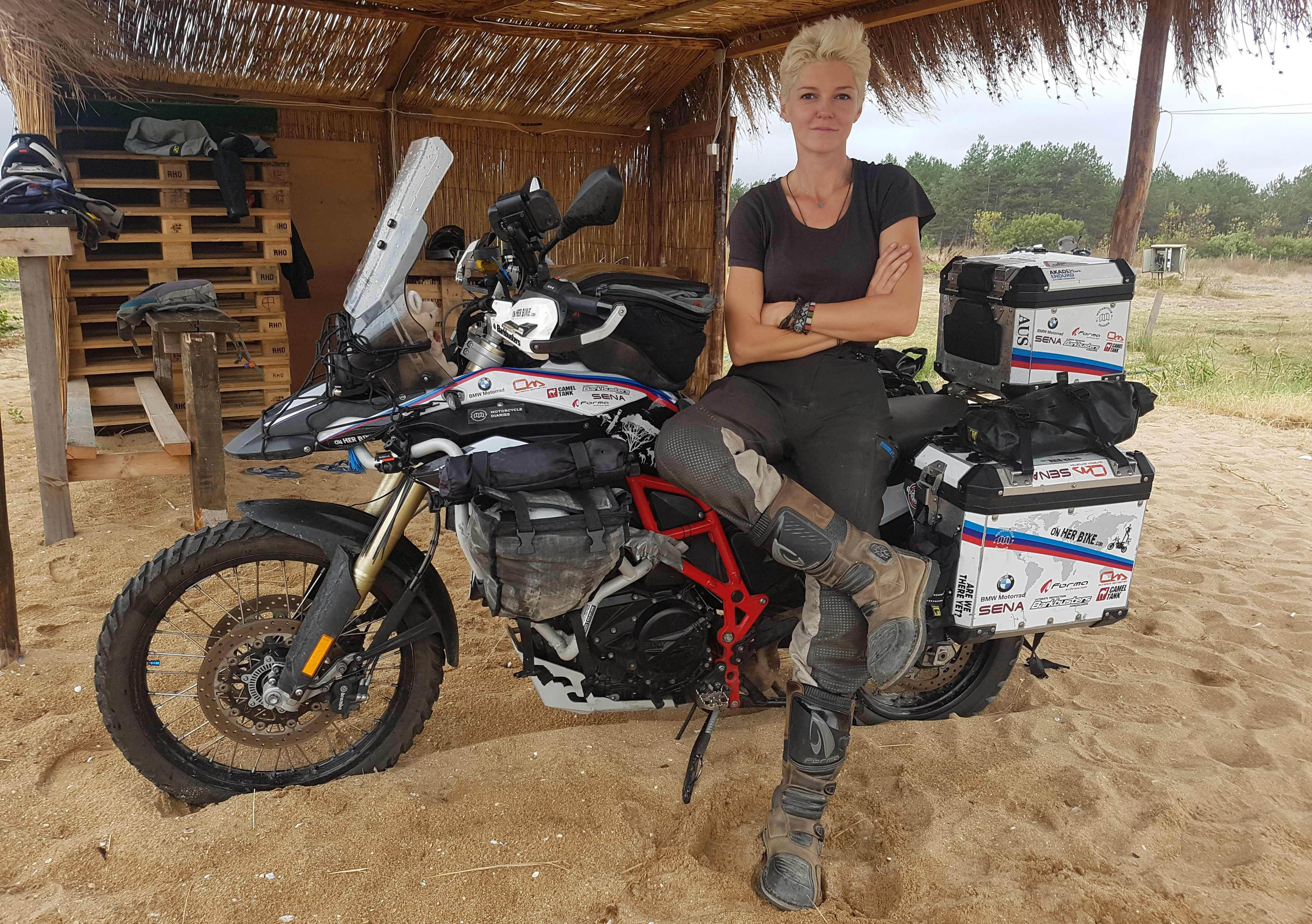 And I wouldn't change them for anything… but just recently Forma offered for me to test their new model, the Terra Evo which have superseded the Terras. Well, who am I to say no!
Terra Evo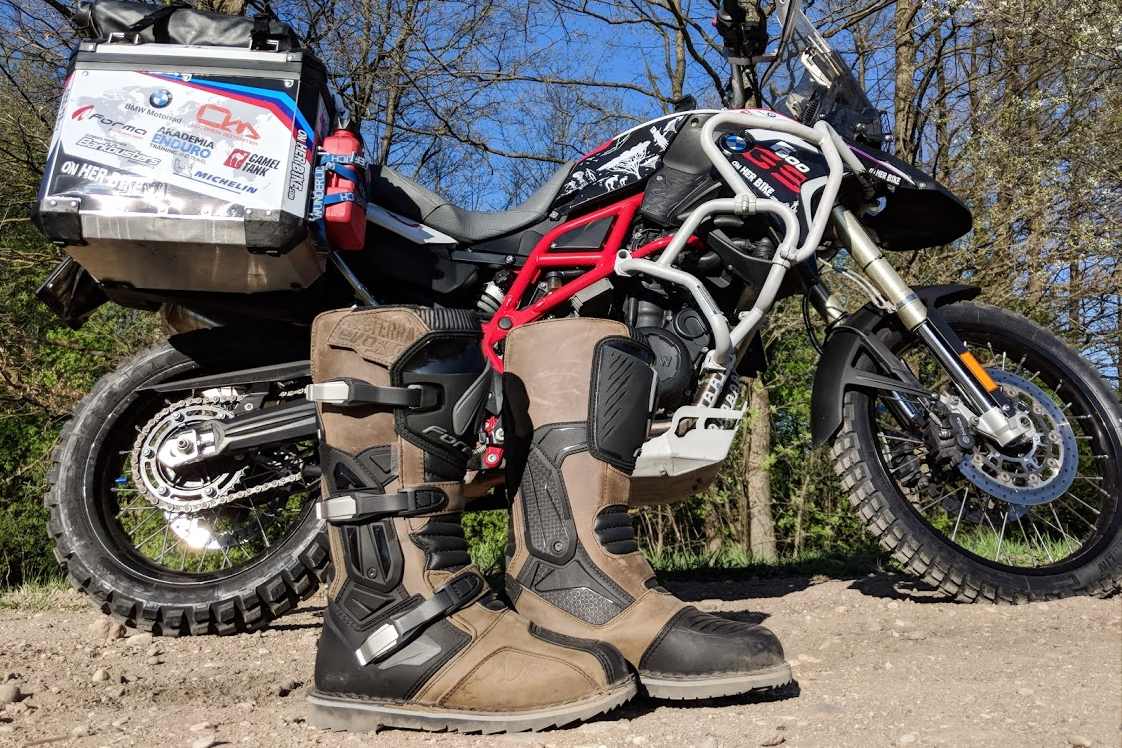 And it turns out that the Evo are an improvement of the Terras! The EVOlutionary part of it is the new mechanical hinge design for the ankles which allows the boot to bend back to front for walking but gives you the stiffness and protection from sideways movement.
The Evo feel lighter and tighter than the regular Terras and I think this hinge mechanism will prevent the boot from sagging with age as the previous models did.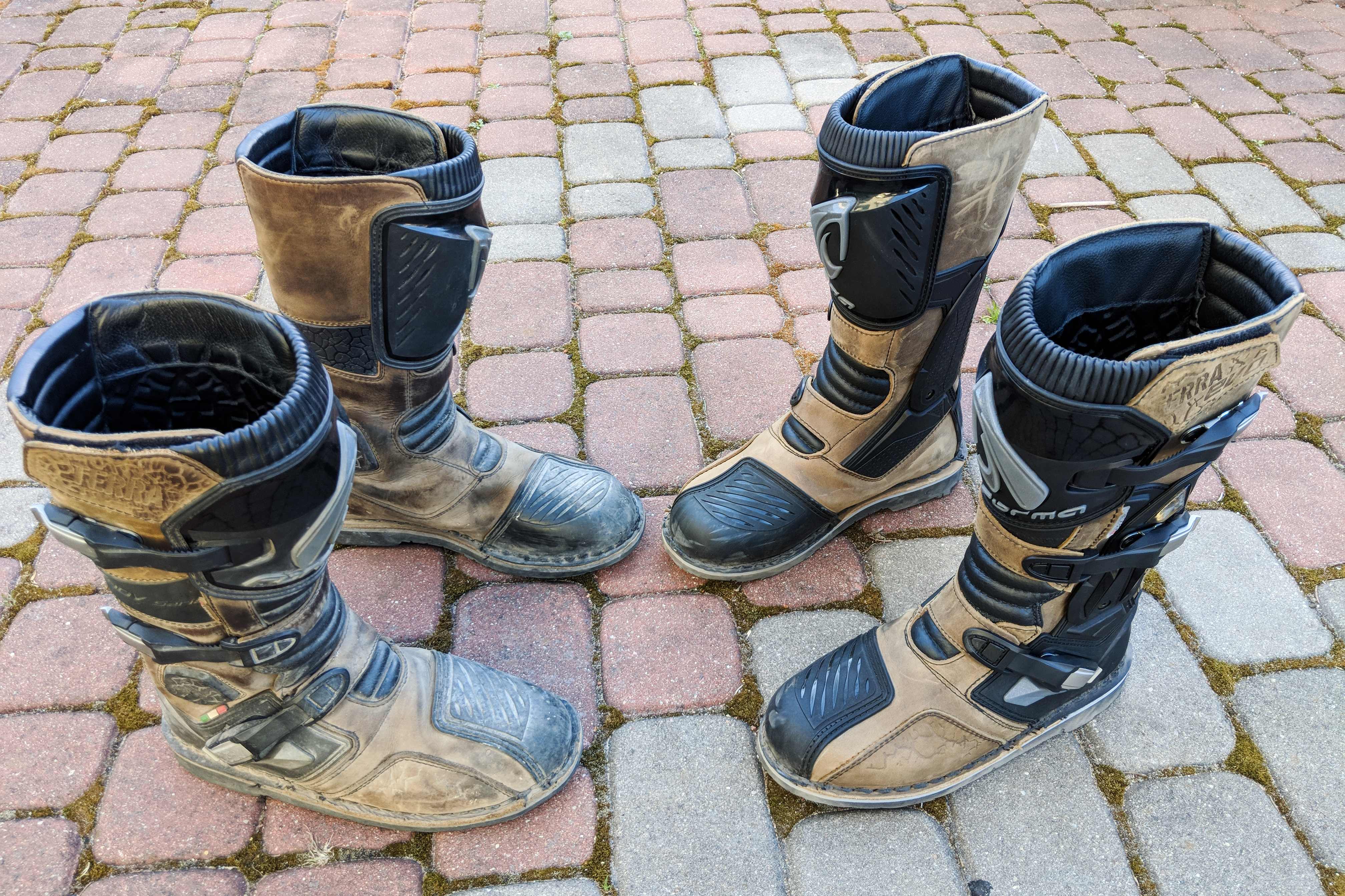 Also, the Evo sole is more flexible but yet strong enough to feel comfortable while standing up off road.
I should probably mention about toes, heel and ankle protection are all similar to the Terras and most importantly they are also still waterproof.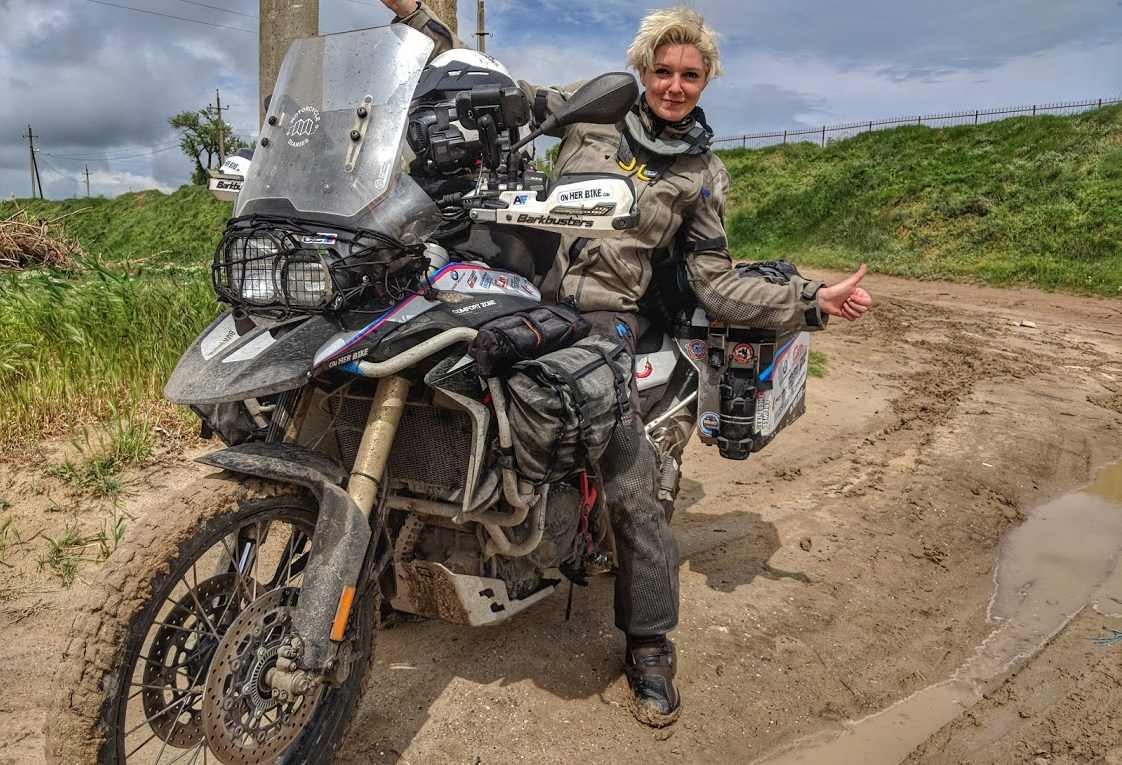 So far I've toured in them for about 5000 kms through Europe and took them with me to the GS Trophy in Mongolia where I was invited as a guest. Over there I abused the crap out of my Evos for 2500 kms of tough terrain – mostly sand, rocks and gravel… on average 8h of stand up riding a day. It was tough and rough and they passed the test! I felt comfortable in the standing position. I kept falling on average twice a day and the boots gave me great protection.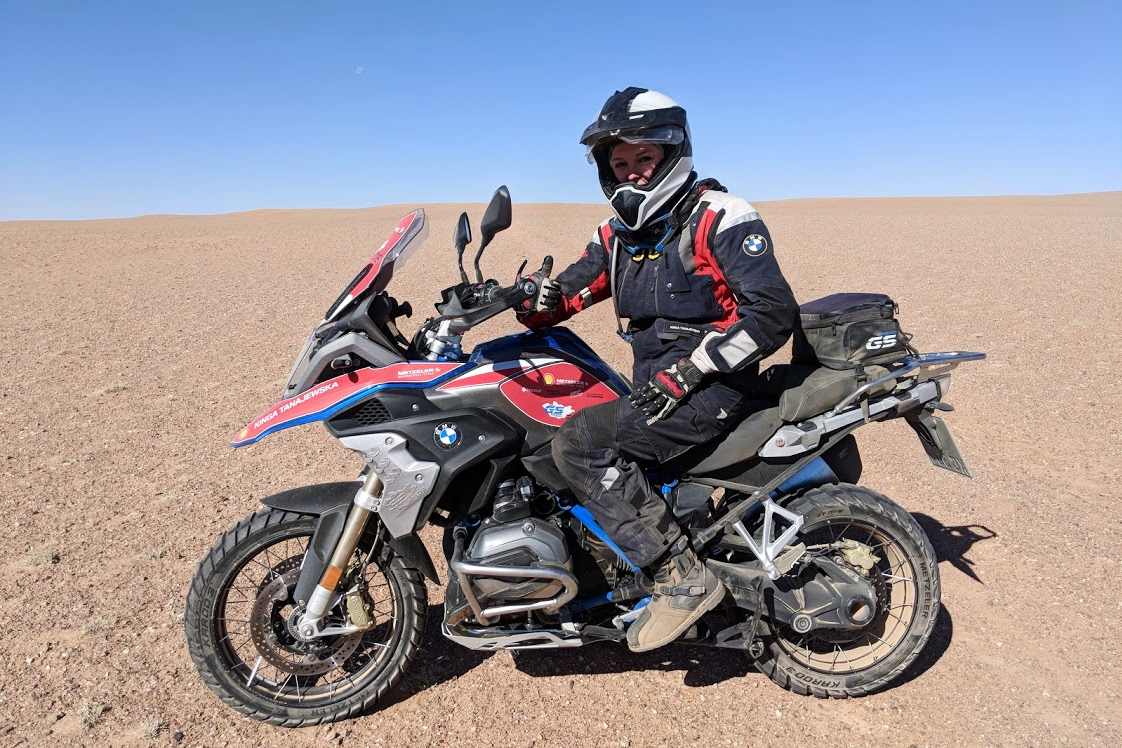 Well, until the last day! With 50 kms to go till the finish I had the misfortune to fall awkwardly, where the bike spun left to right and back to the left again and during this whole manoeuvre my leg got stuck between the bike and the engine guards. Unfortunately I landed on the ground with a spiral fracture of my tibia and fibula, but I strongly believe that if I'd worn MX boots during this fall my injury would've been more severe. The Evos allowed my foot to rotate inside the boot to some degree reducing the amount of torsion force applied to my bones.
So my moral of this story is… there are no boots that will prevent you from all injuries. No matter what boots we choose there will always be compromises we have to make, whether that be for comfort, impact protection, high speed impact, weight, waterproof capabilities, control feel or purely fit.
I have made my choice and The Terra Evo is it. For my current style of riding they are the right combination of comfort, protection, weight and importantly they are waterproof. The perfect boots for me.