Hungary, Slovakia, Poland
Budapest
I had always wanted to see Budapest, although by this stage of my journey I was exhausted and couldn't wait to be with my family in Poland. But still, I couldn't miss the opportunity to finally see Budapest. I decided to stay here for three nights so I could explore the city properly.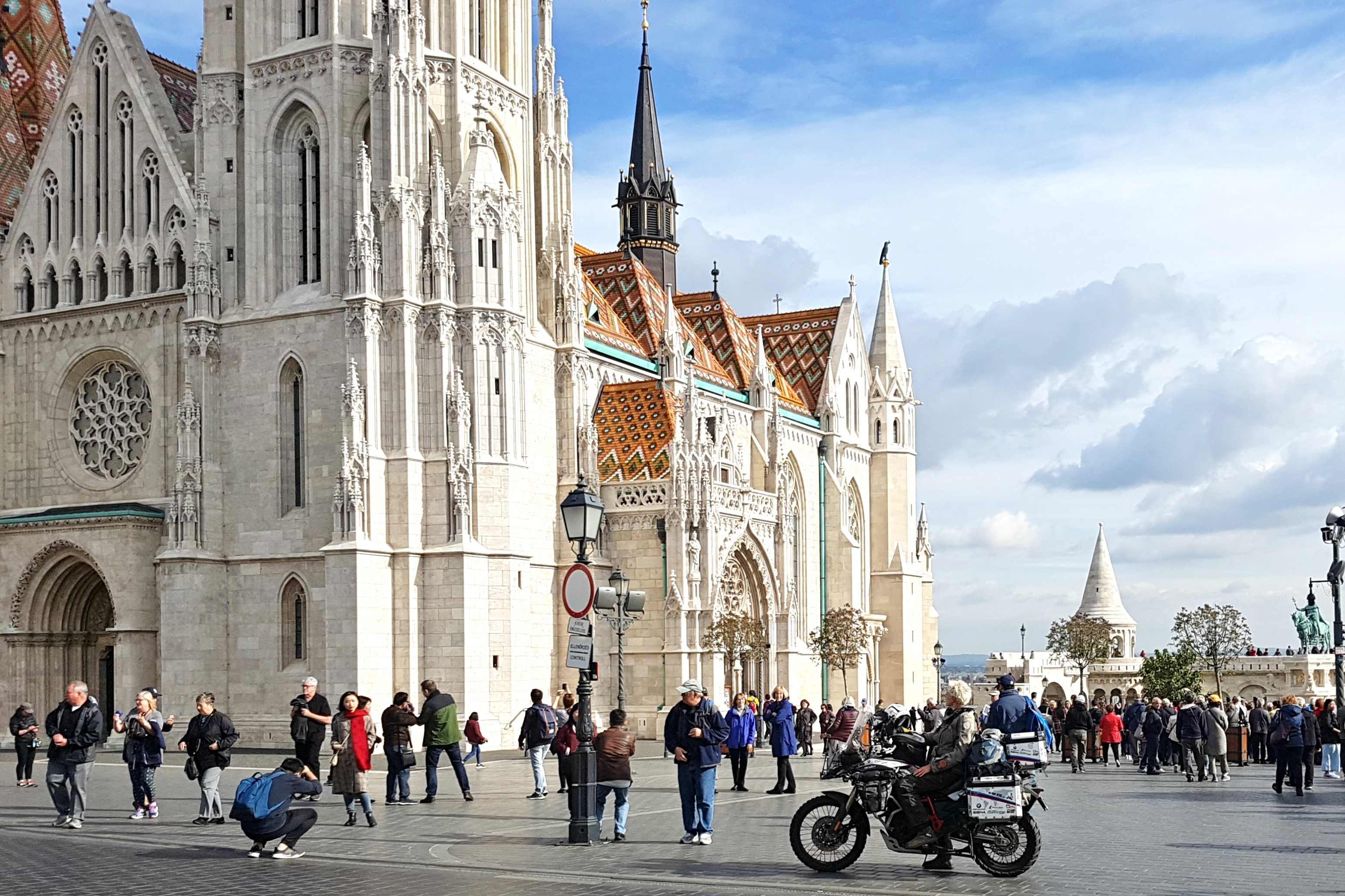 I didn't book a hostel beforehand as I thought it shouldn't be difficult to find a bed in October. Well, I was wrong, it turned out that during autumn weekends, Budapest is still packed with tourists. I checked out a couple of the recommended hostels first with no luck, they were all booked out! Oh dear, my patience was put to the test again. I looked at Maps Me and picked a random hostel nearby… third time must be a charm! I rocked up to the Flow Hostel and rang the buzzer:
"Do you have a spare bed for tonight?"
"Yes, come in!"
Excellent!
I carried all my bags upstairs, the receptionist greeted me and showed me the room – an 8 person dorm with bunk beds that had little curtains. This couldn't be better, these sort of hostels are my favourite – I like having a little bit of privacy. I felt like I had won the lottery!
The hostel looked quite new, had a fancy kitchen and lunch area, I was amazed how clean and fresh the sheets were…
…and I could almost say it was one of the best hostels I'd stayed in, if it wasn't for the fact that I was nearly eaten alive by bed bugs! I woke up with over 20 bites all over my body… and every single one of them was painfully achy. Oh, humanity!
I told reception about my little problem. They apologised and said that they thought they had gotten rid of the bed bug problem, but clearly not from all the rooms. They offered me another room, free clothes washing and complimentary breakfast. Oh, what the hell, who am I to say no! Bed bugs shmed bugs. I quickly moved to the other room which thankfully was clear of bed bugs.
Despite my aches I wanted to make the most of my time in Budapest. It is truly a beautiful city but wandering alone through the crowded old town made me feel very lonely. I've never experienced loneliness in a crowd before to be honest, maybe the trigger was being so close to Poland and so desperate to see my family ASAP.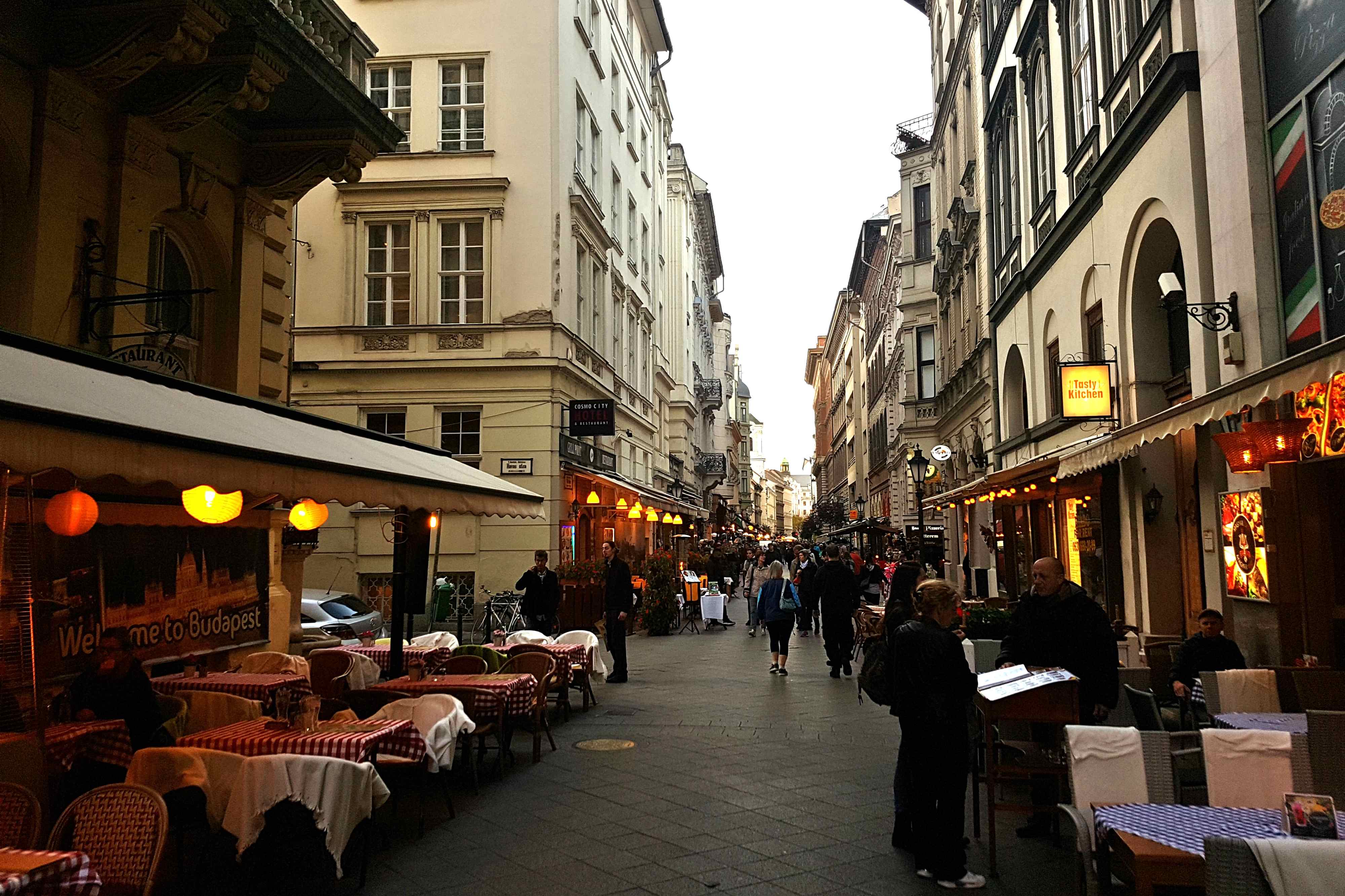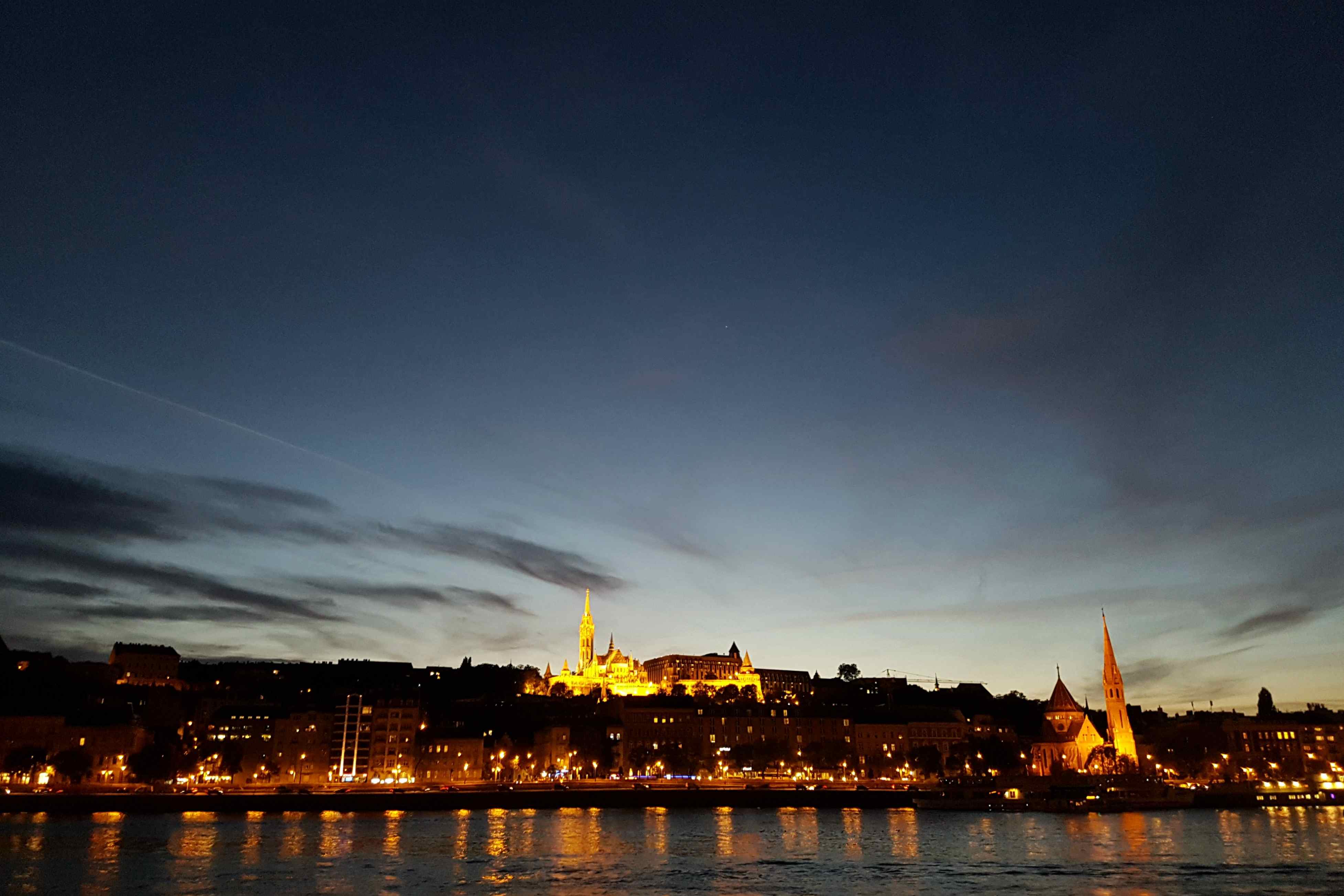 And the cherry on top of the cake of loneliness: an evening river cruise recommended by my mum,
"It has unforgettable sights, you have to go on the cruise when you're in Budapest" she said.
And she was absolutely right. Budapest by night from the water looks absolutely breathtaking…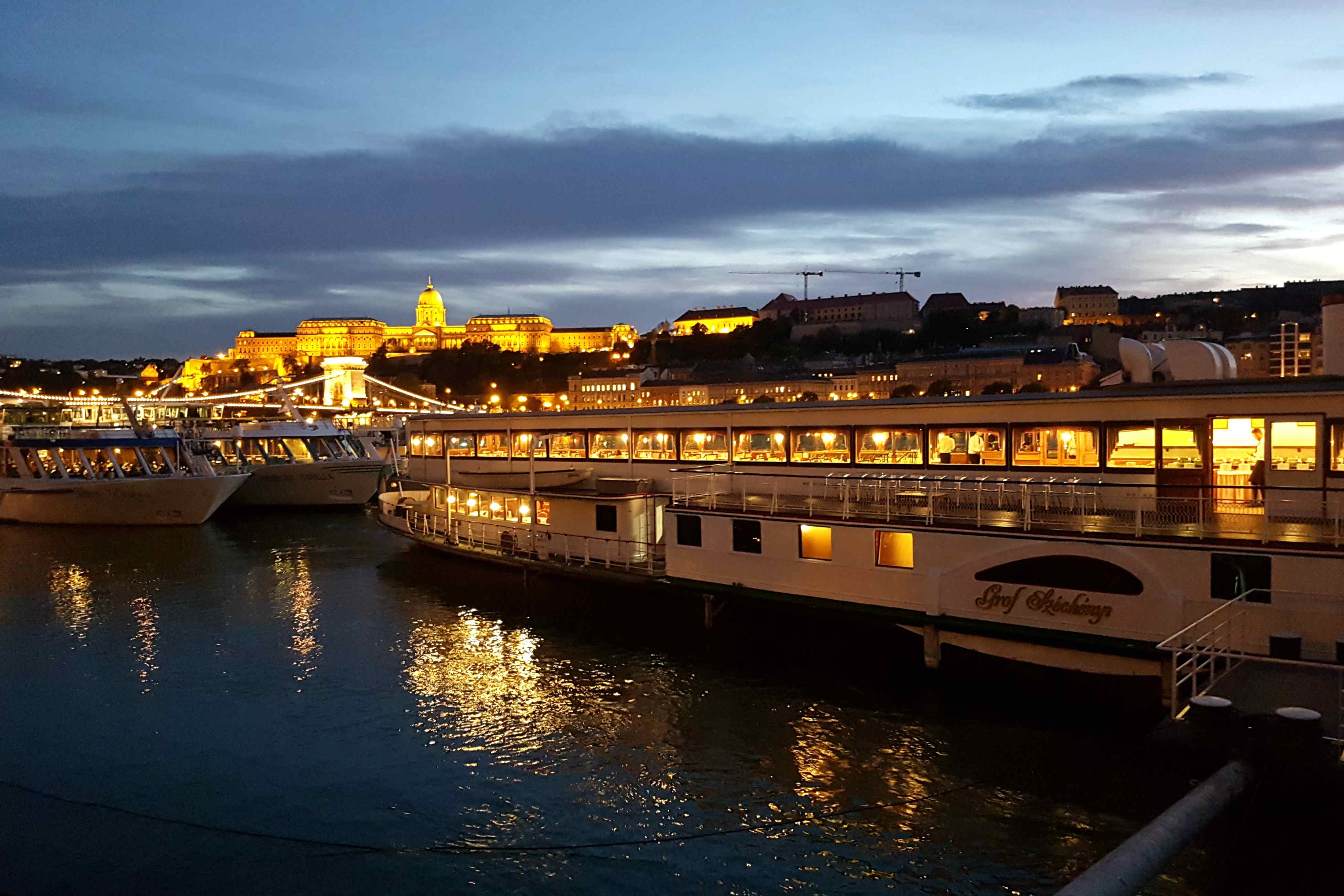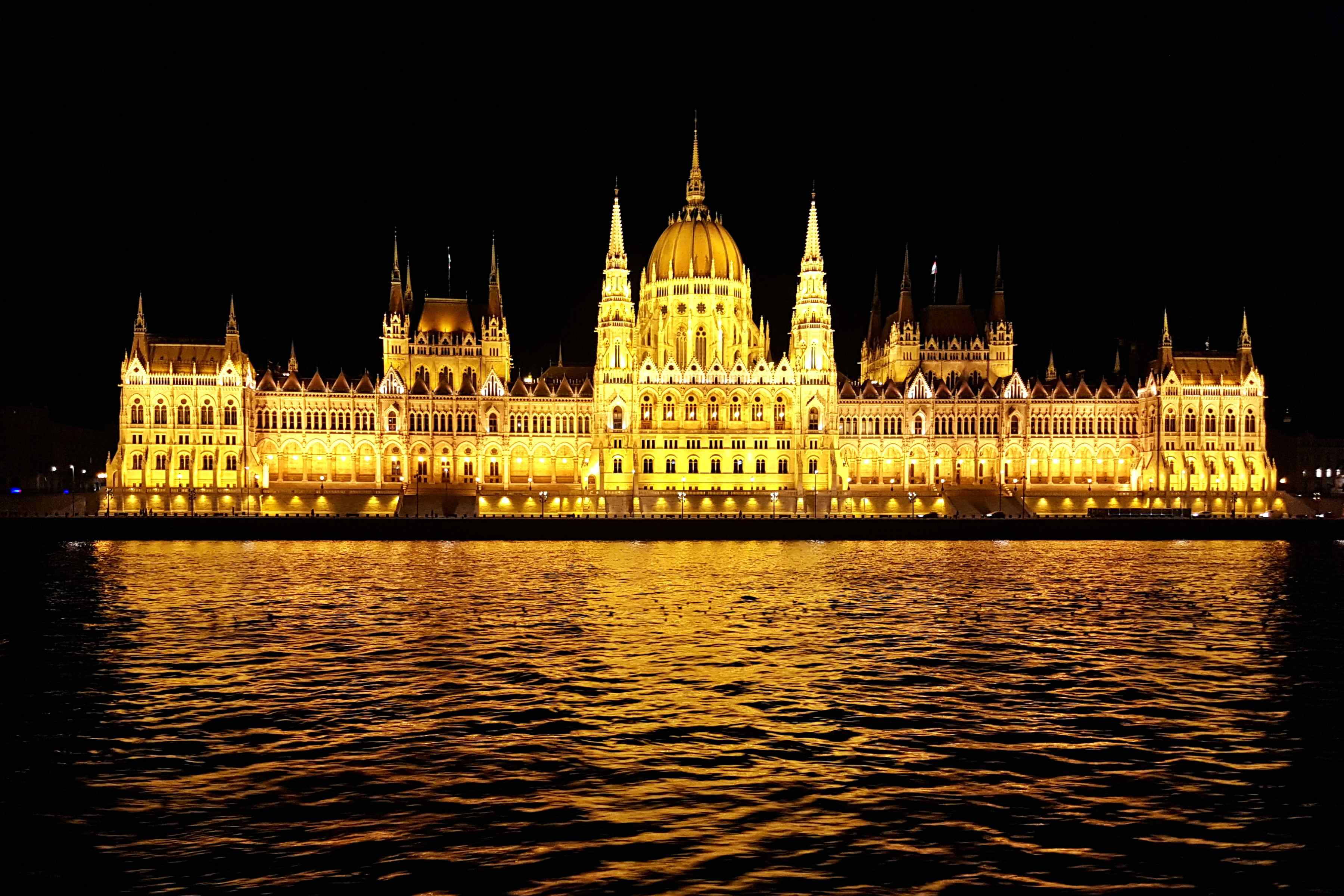 …and a cruise is a great place for a date. The romantic atmosphere and lots of kissing couples made me wish I was on a date as well. Ok, maybe on one like this…
On the way out of Budapest I took Chillie for a little ride around Buda.
Despite all the bed bug bites and loneliness, Budapest left a great impression on me. It was so worth it.
Outback Motortek Factory
Outback Motortek has been one of my longest running supporters. Through the years I've put their engine guards and skid plate through some extreme scenarios and they've always protected Chillie and themselves worn really well.
After such a long partnership I've really become attached to the brand, they are such great people to deal with and as they are manufacturing in Hungary, I couldn't miss the opportunity to finally meet the team.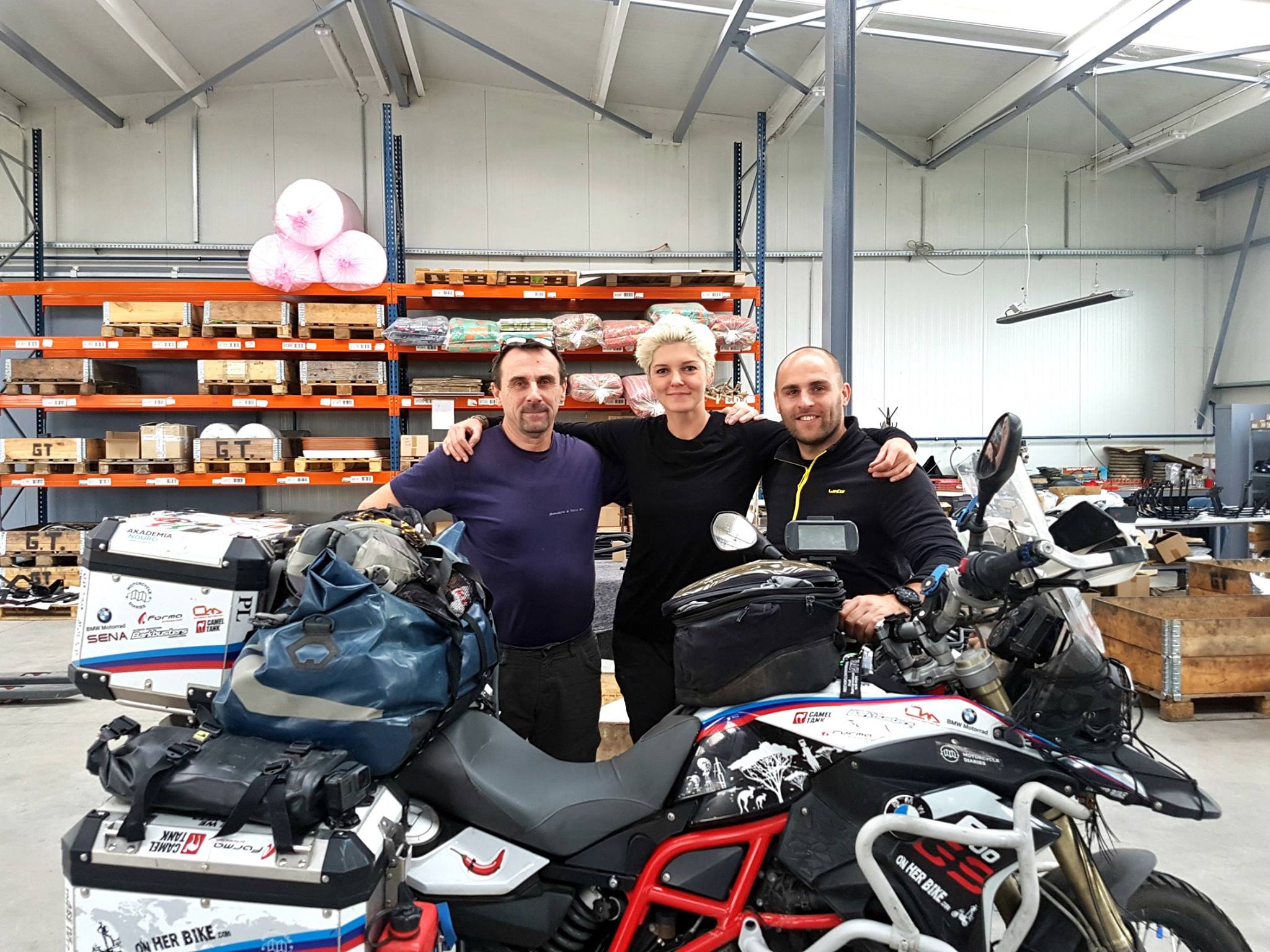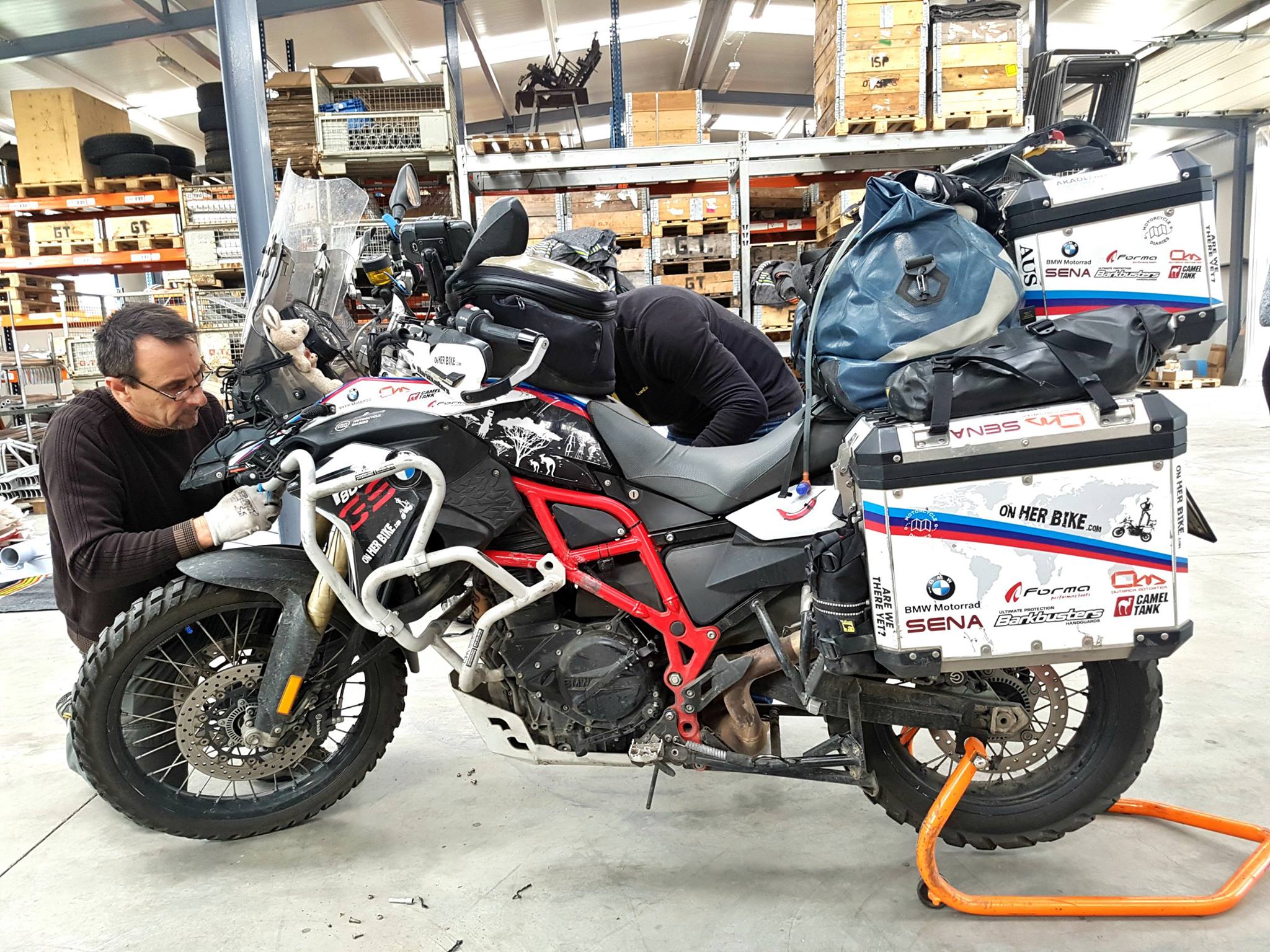 I really dig all the industrial stuff so a tour around the factory was right up my alley, I was stoked to see how it all gets done.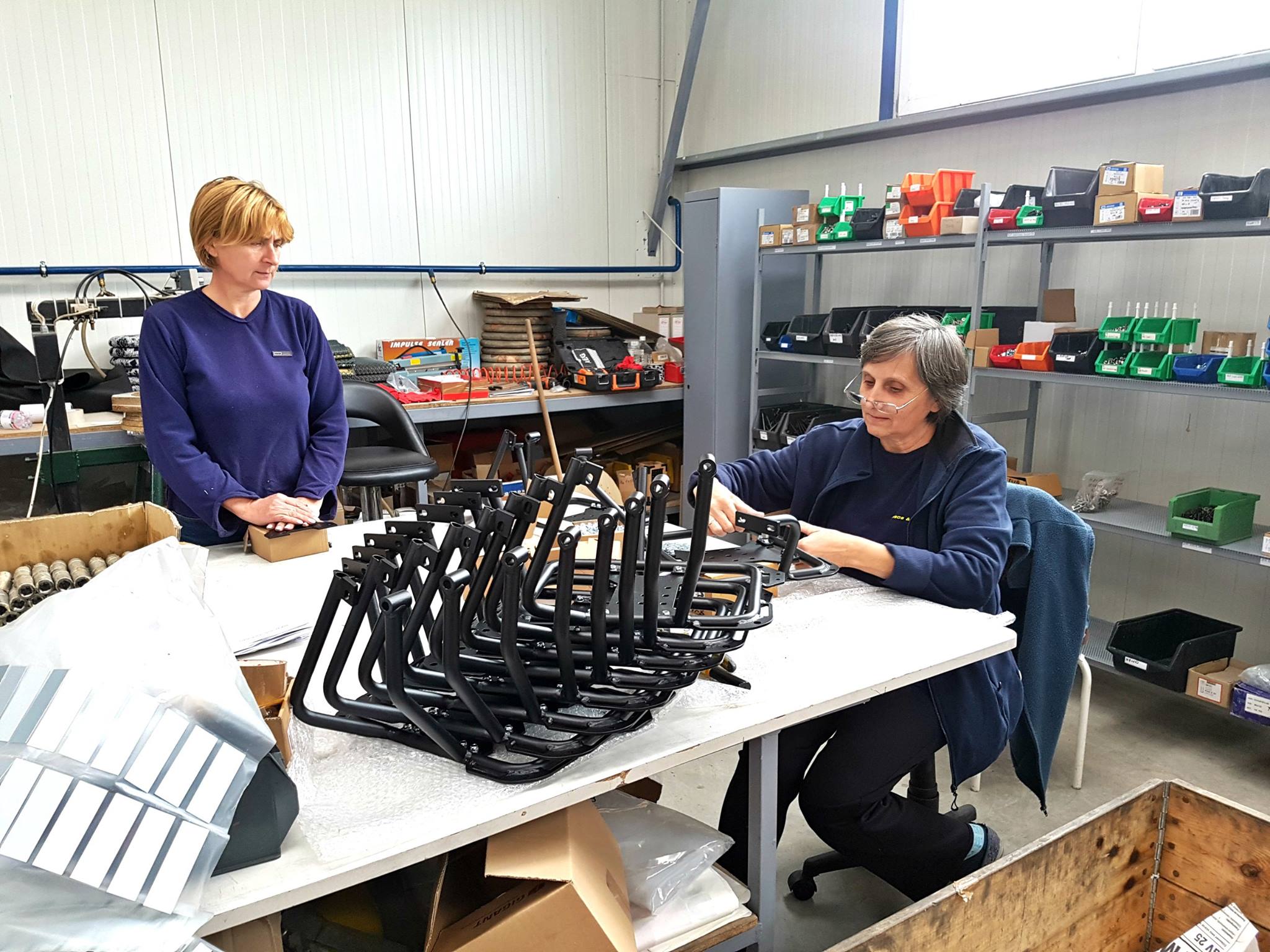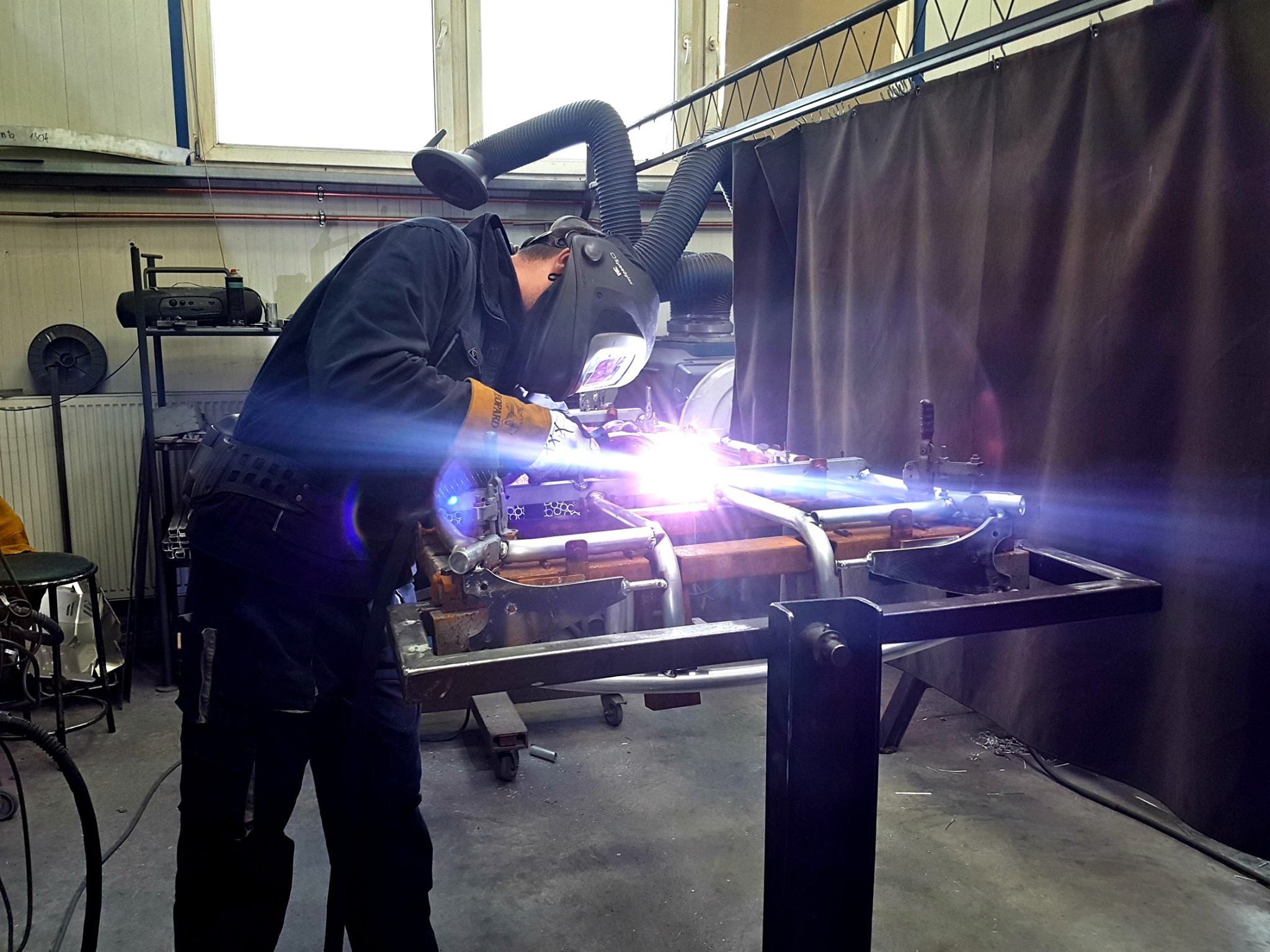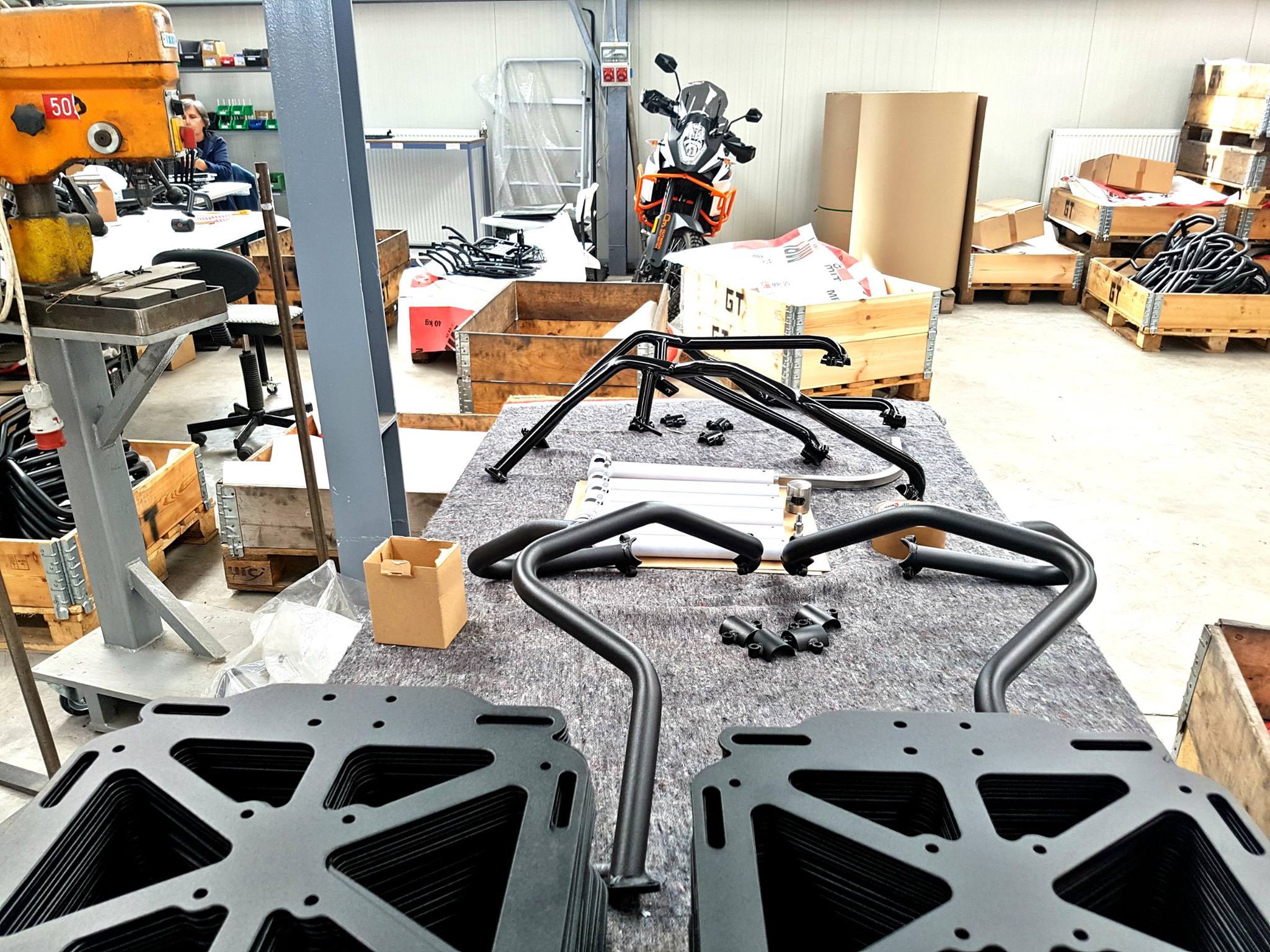 They were also so kind as to make a new set of guards for Chillie. Since I've been riding with so much luggage behind me, I sit a little bit further forward and my legs rub right up against the engine guards.
After a quick installation Chillie looked better than new! Thanks again Outback Motortek 🙂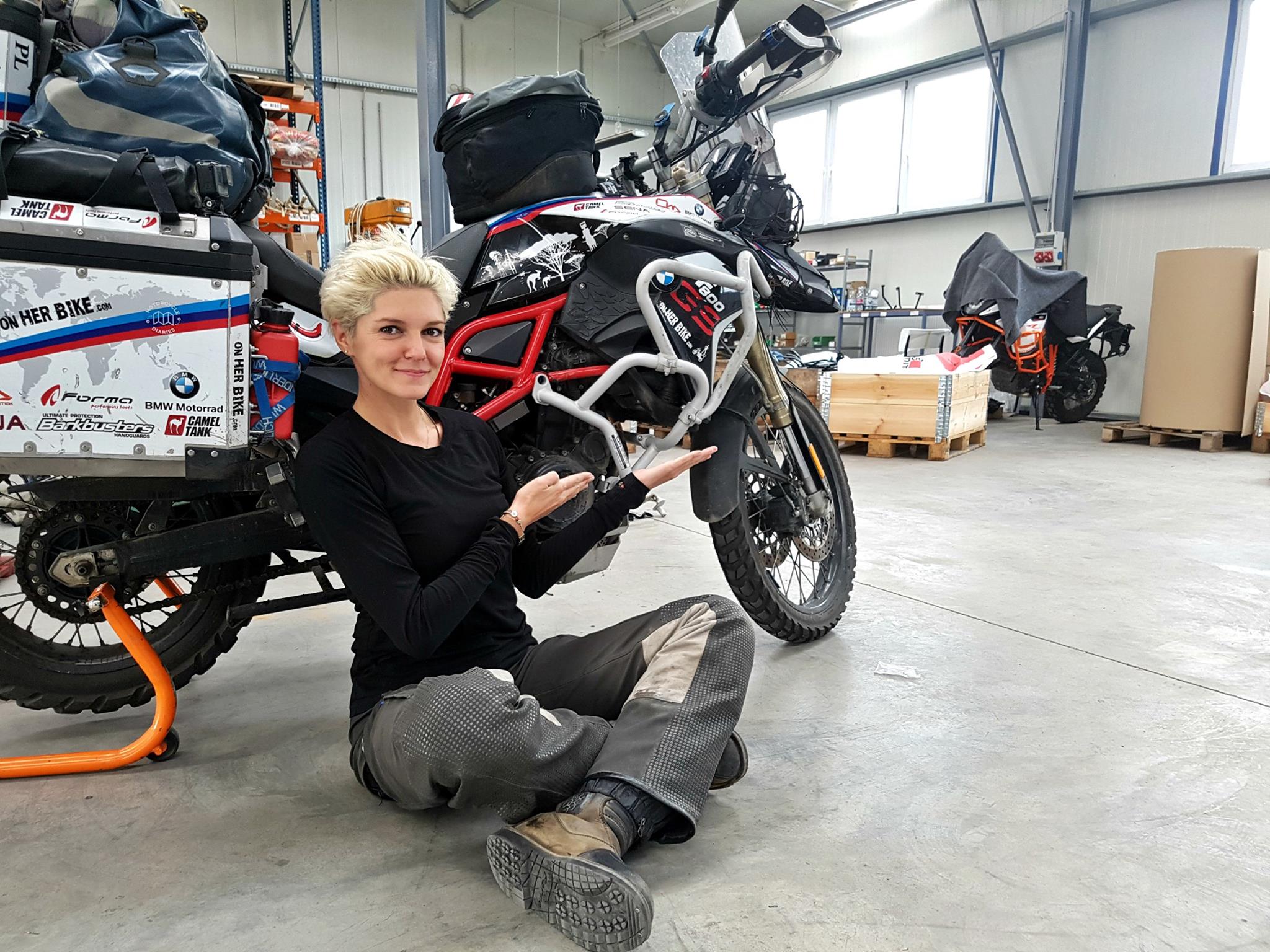 Thermals
Hungary is famous for it's hot springs and thermals and I badly wanted to experience it. So my last Hungarian stop was Miskola! I managed to find a cheap room in town, quickly unpacked my bags and grabbed my swimmers to ride over to The Cave Bath. After so many months on the road this treat was exactly what I needed. I highly recommend this place…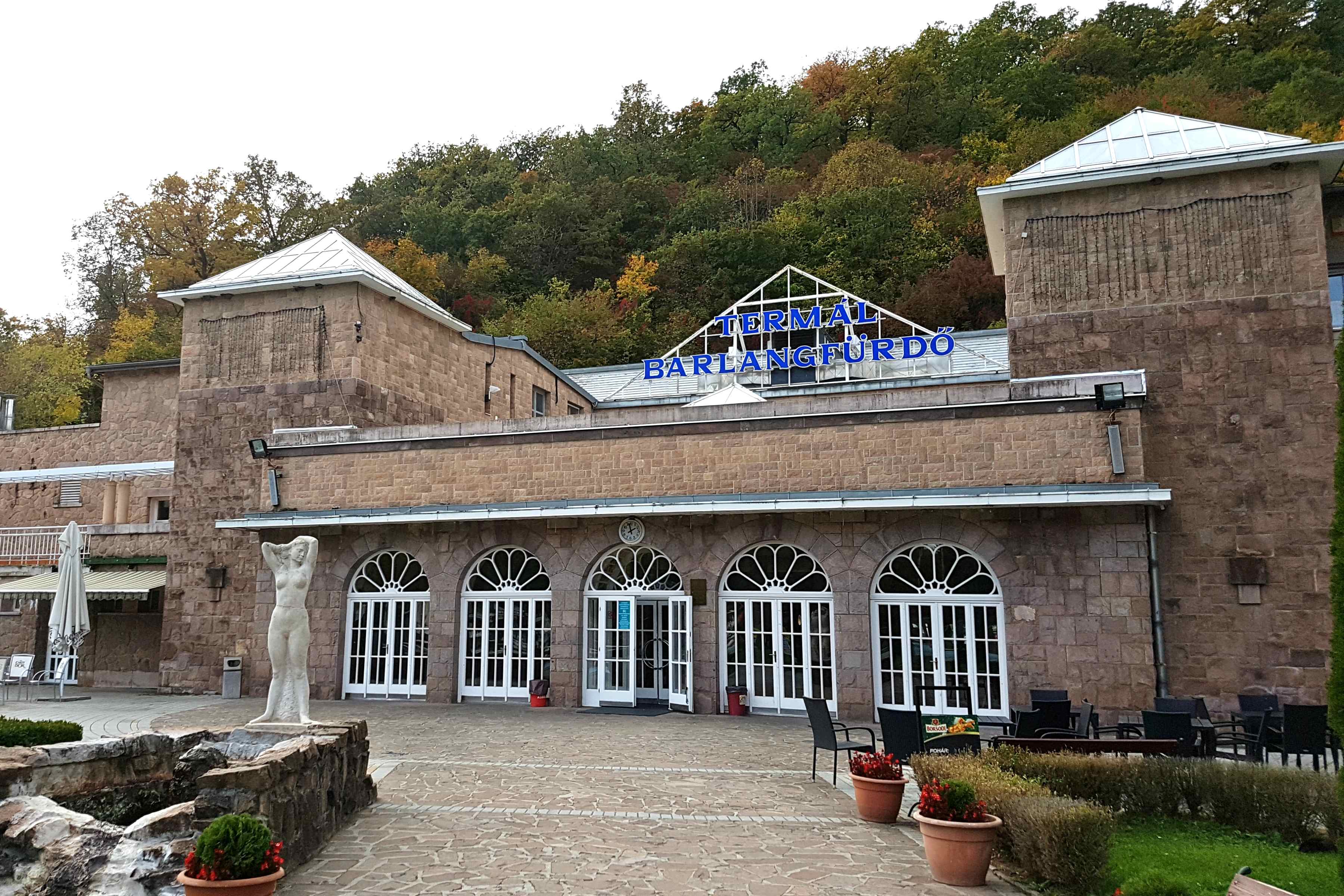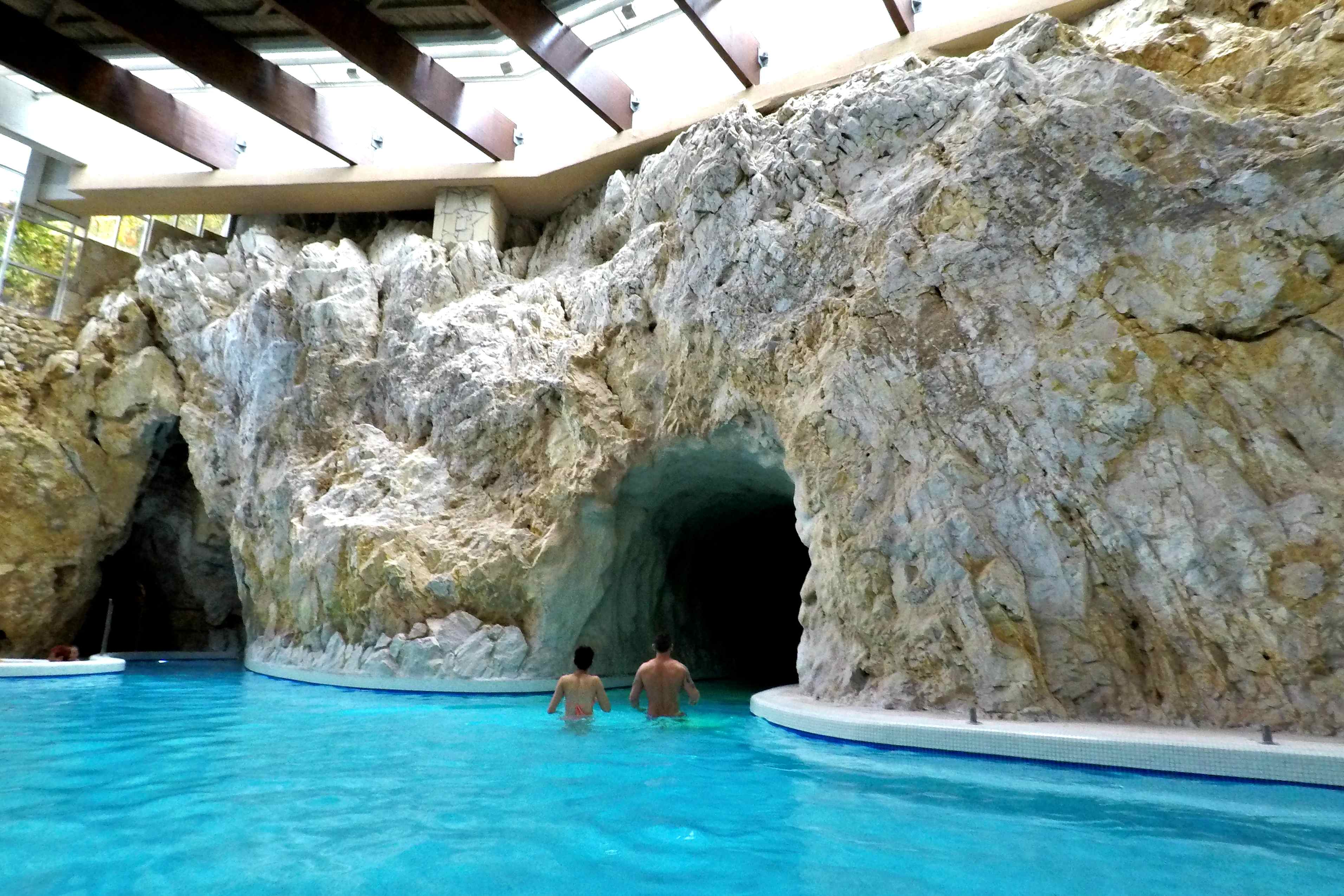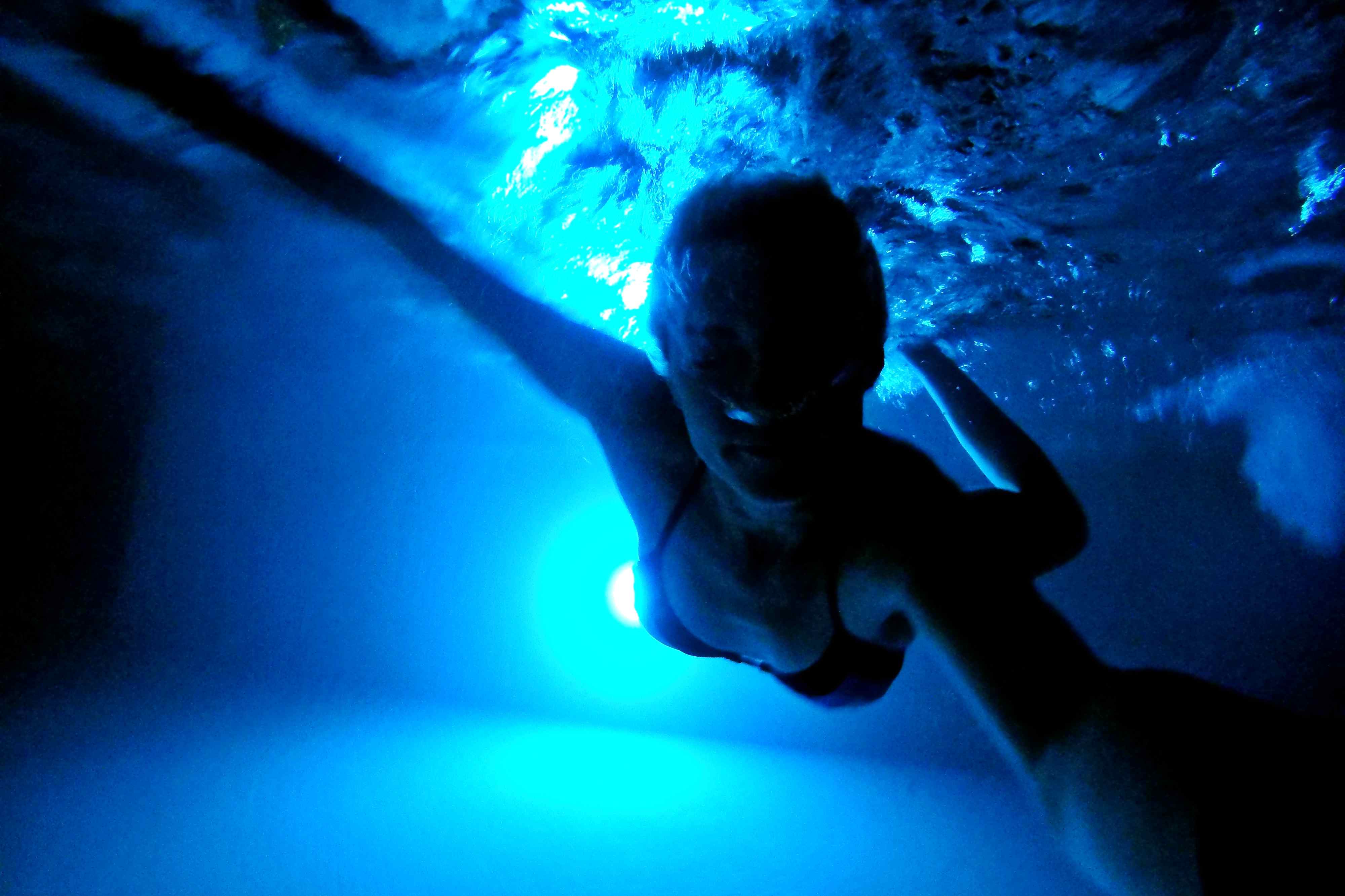 Slovakia
Unfortunately I rushed through Slovakia because I simply just couldn't wait to get to Poland. It was a pleasant ride through the Slovak Paradise. I stopped to take a picture with the Tartas in the background and I could just smell my homeland!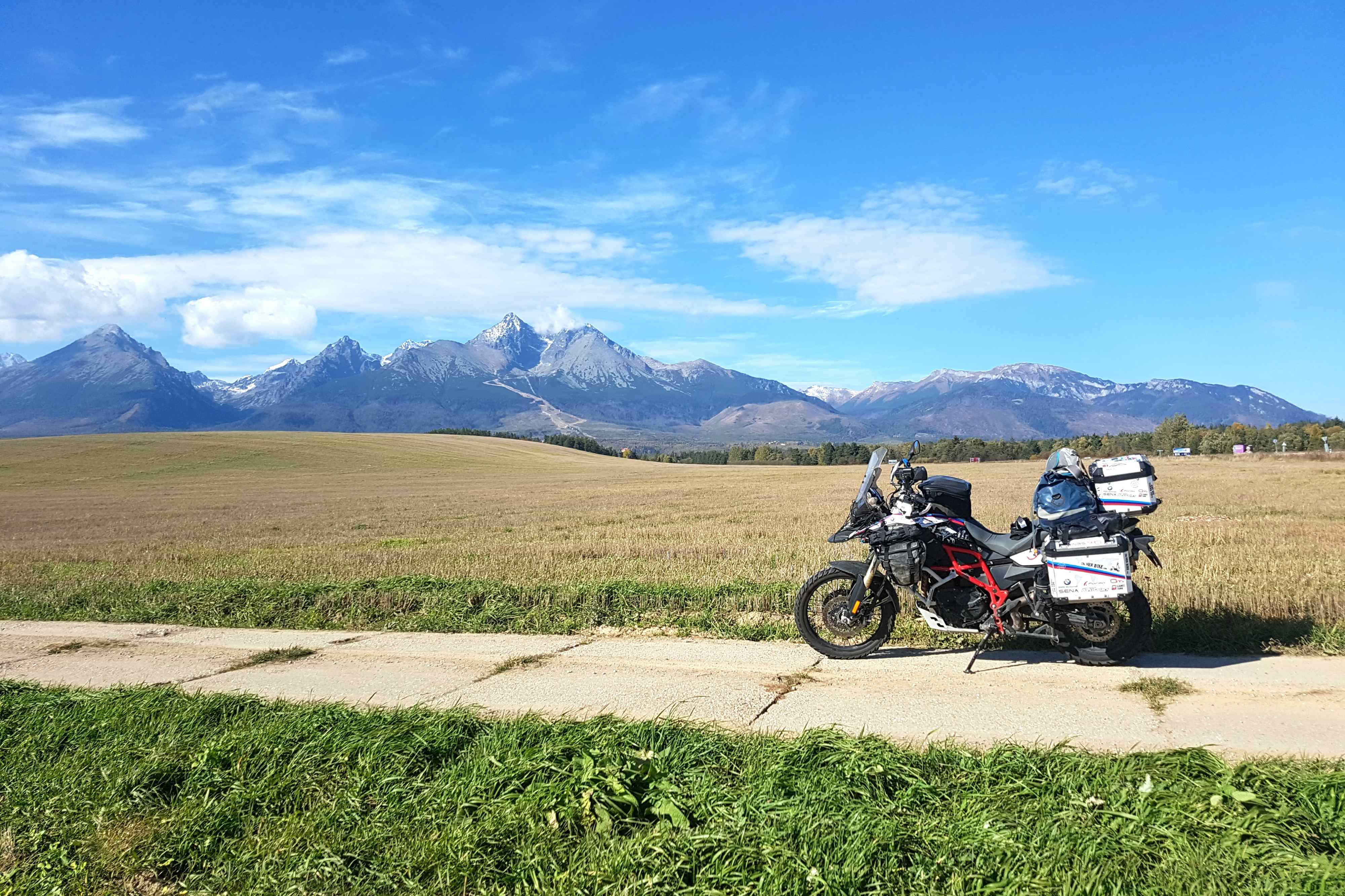 Poland
On the 12th October I entered Poland – it took me six months and one day to travel from my one homeland to another. I crossed three continents and it felt like I just left Sydney yesterday. It felt like a really big personal achievement had been accomplished and yet still so easy to do. I made it!
All these thoughts were going through my head as I was looking for my friend Agata who decided to greet me at the border. There she is! I stopped the bike, and ran to give her a big hug.
A quick photo shoot at the "Poland" sign and off we went for a little ride around the Tatra Mountains and Beskid Makowaski.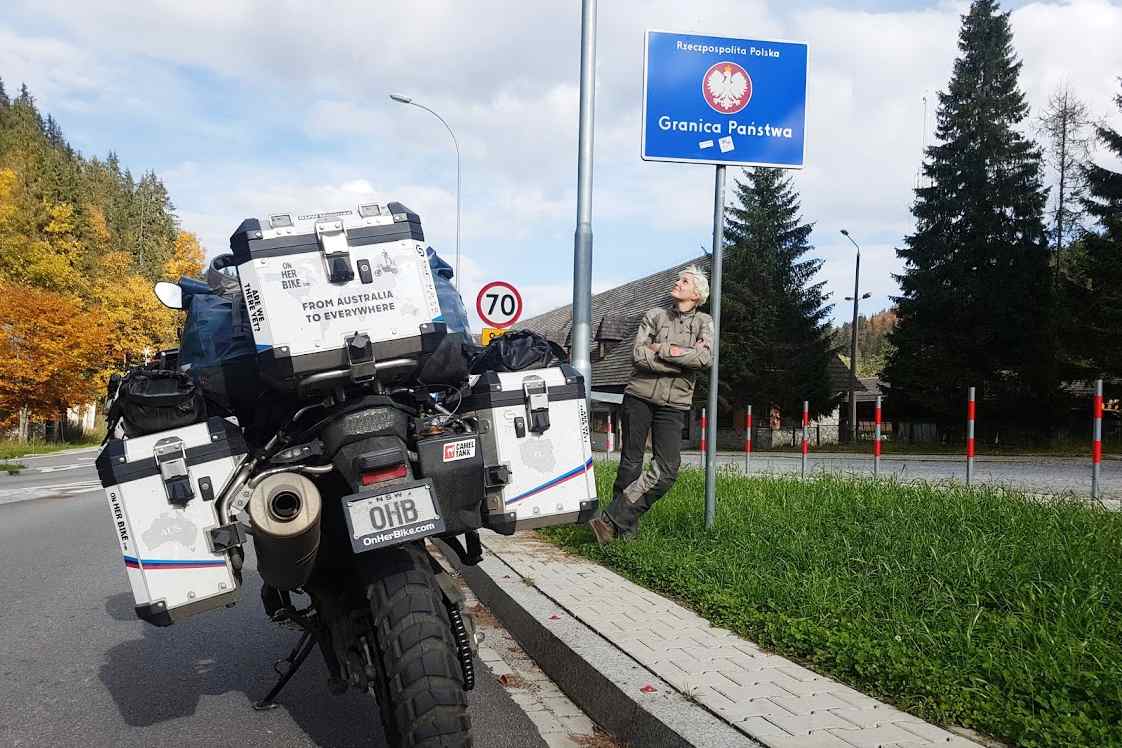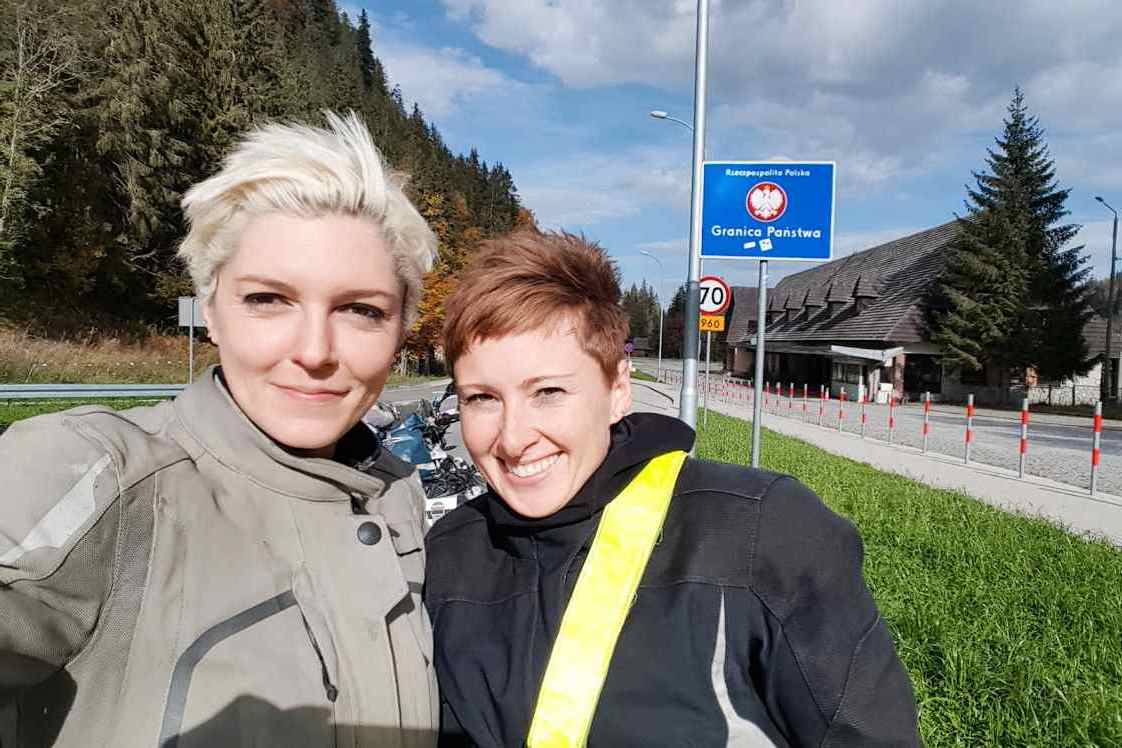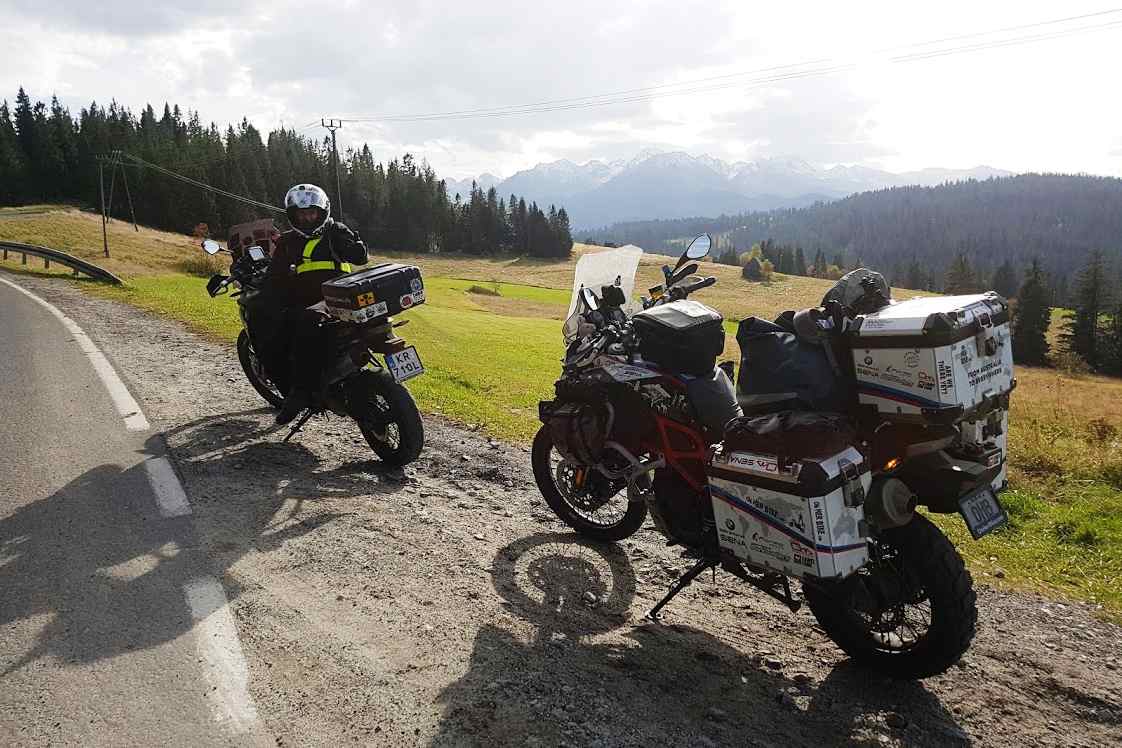 We did some river crossings as well 😉 I didn't even realise you could cross the Wisla on a ferry!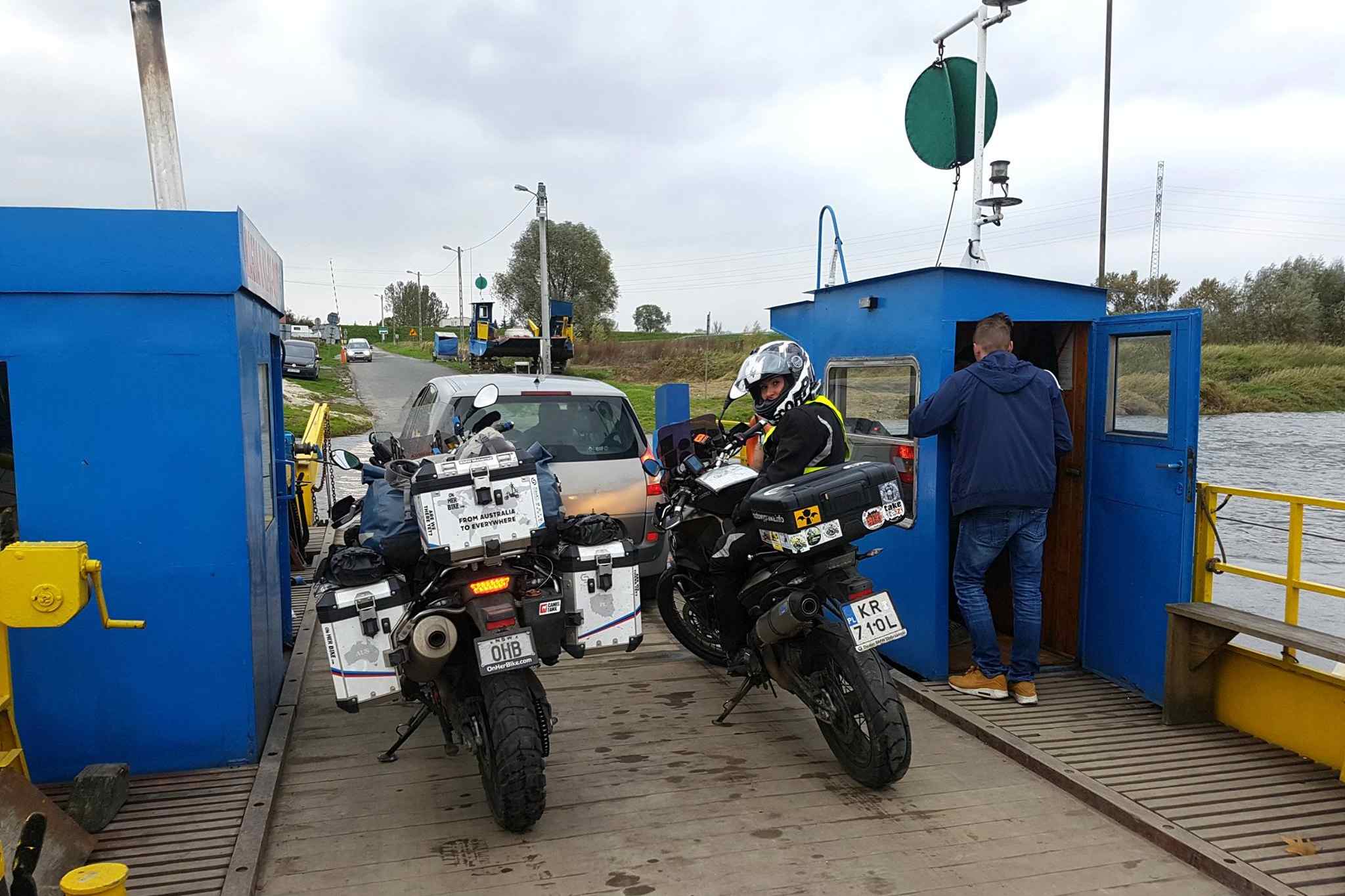 And when we got to Cracow I finally had my first Żurek and Żywiec! (Make sure you pronounce it right!)
It took me about 2 weeks to get to my hometown Suwalki. There were so many things to do, places to go and people to see… lots of greetings, hangouts and events all over Poland before I was ready to park Chillie for winter at my parents garage.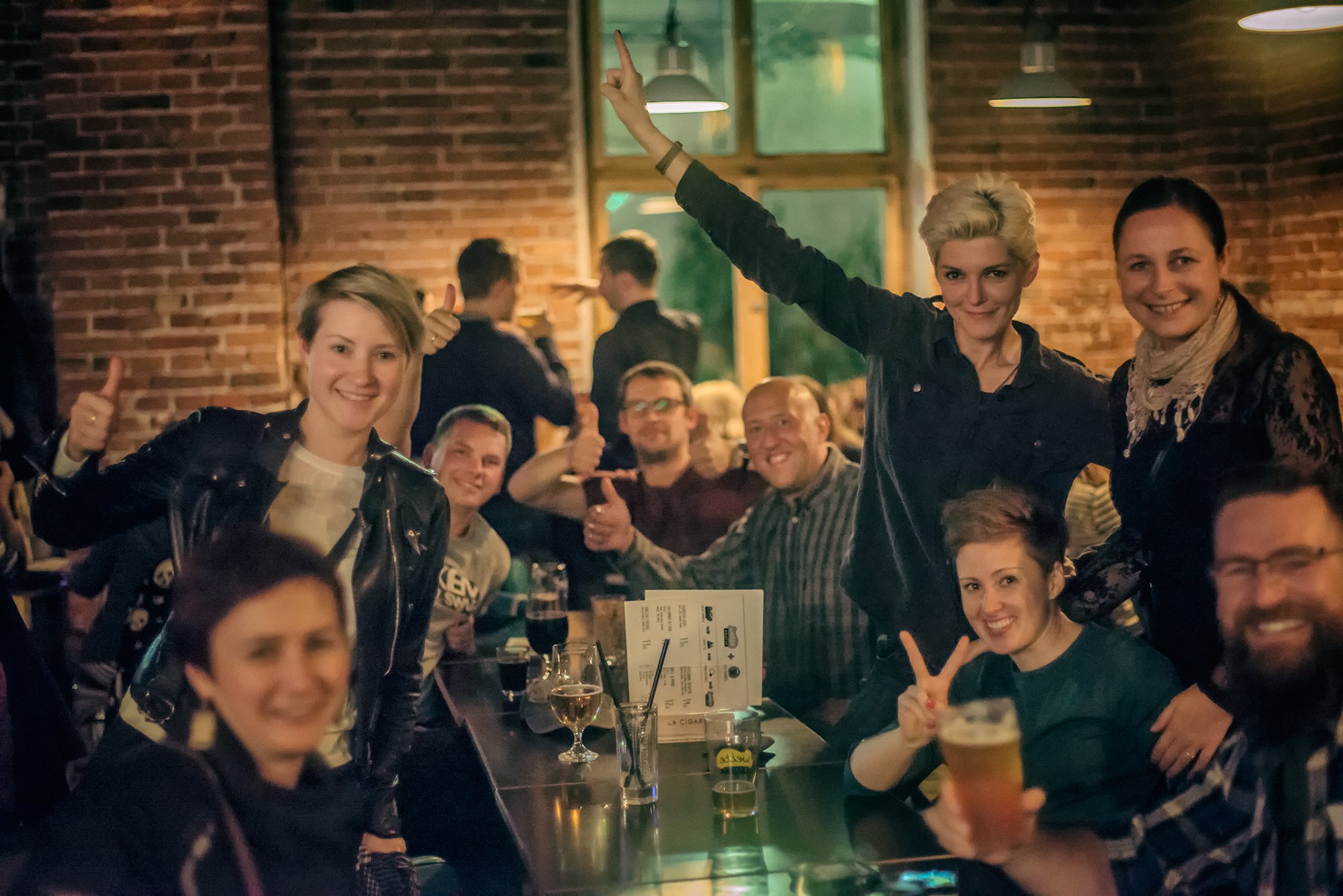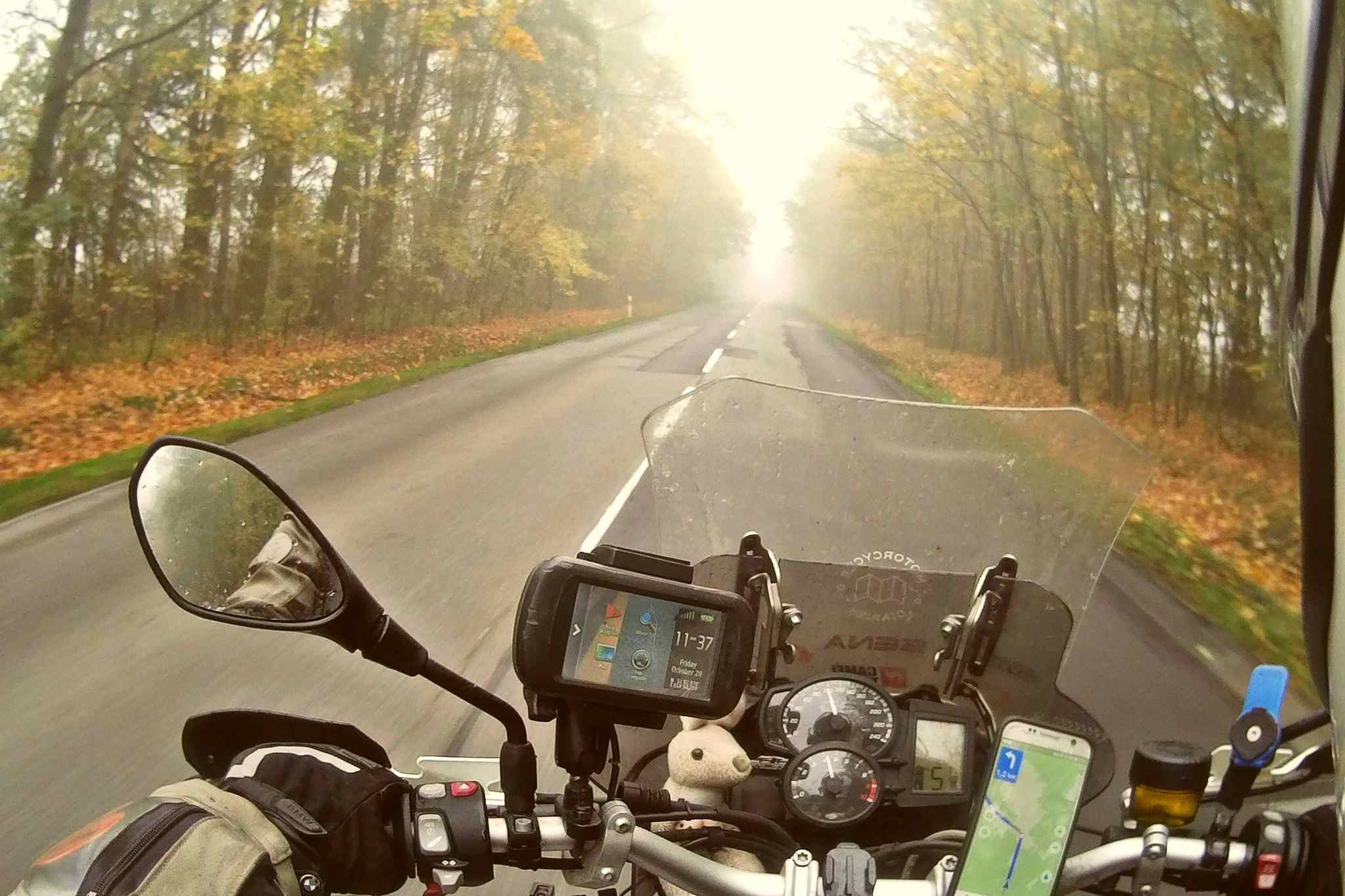 Along the way I finally caught up with Franek who I've been raising money for during this trip. His rehabilitation is going well, he's making great progress and looking really good. Tim Tam and Timmy, the kangaroos that were travelling with me – will be living with him from now on. And we would like to thank everyone of you for your generous donations. Franek needs rehabilitation for life, so as long as I'm on the road I'll be doing my best to support him.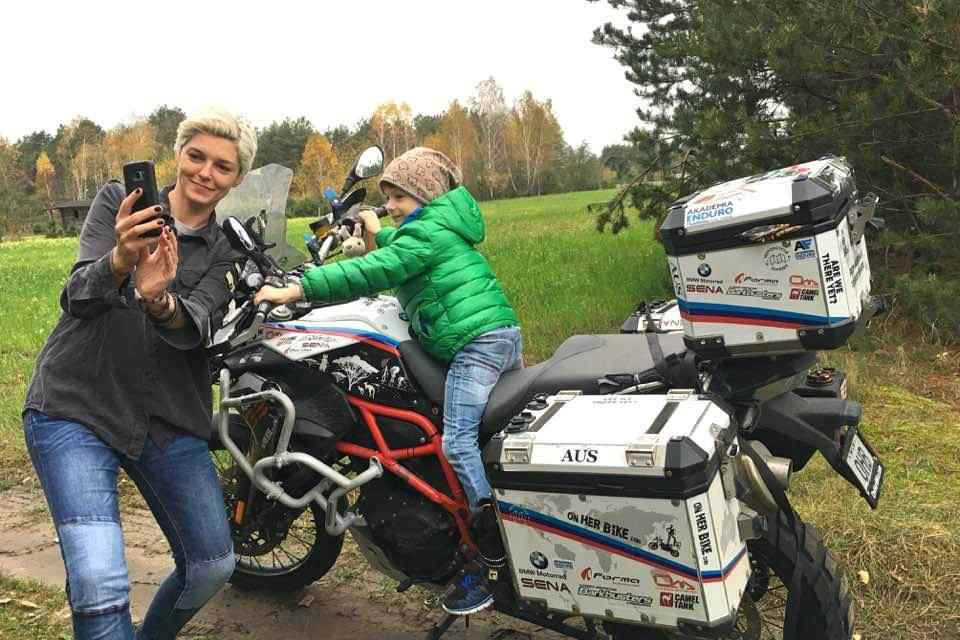 In early November I finally made it to Suwalki. Despite the miserable weather (about 2 degrees!) some local riders greeted me on arrival with some very thoughtful non-alcoholic "Champagne" 🙂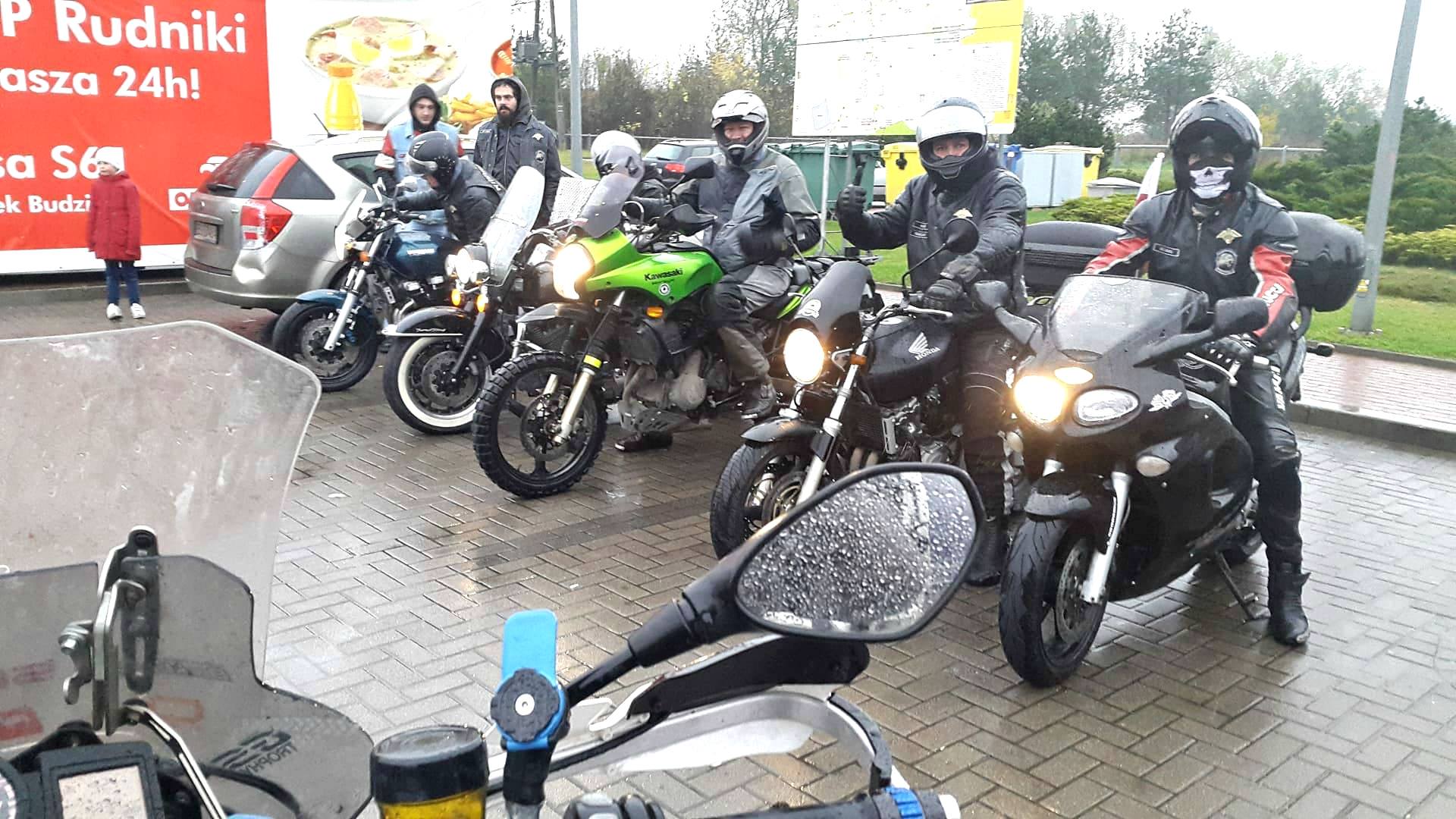 It's so good to see your good ole mates! I'll drink to that!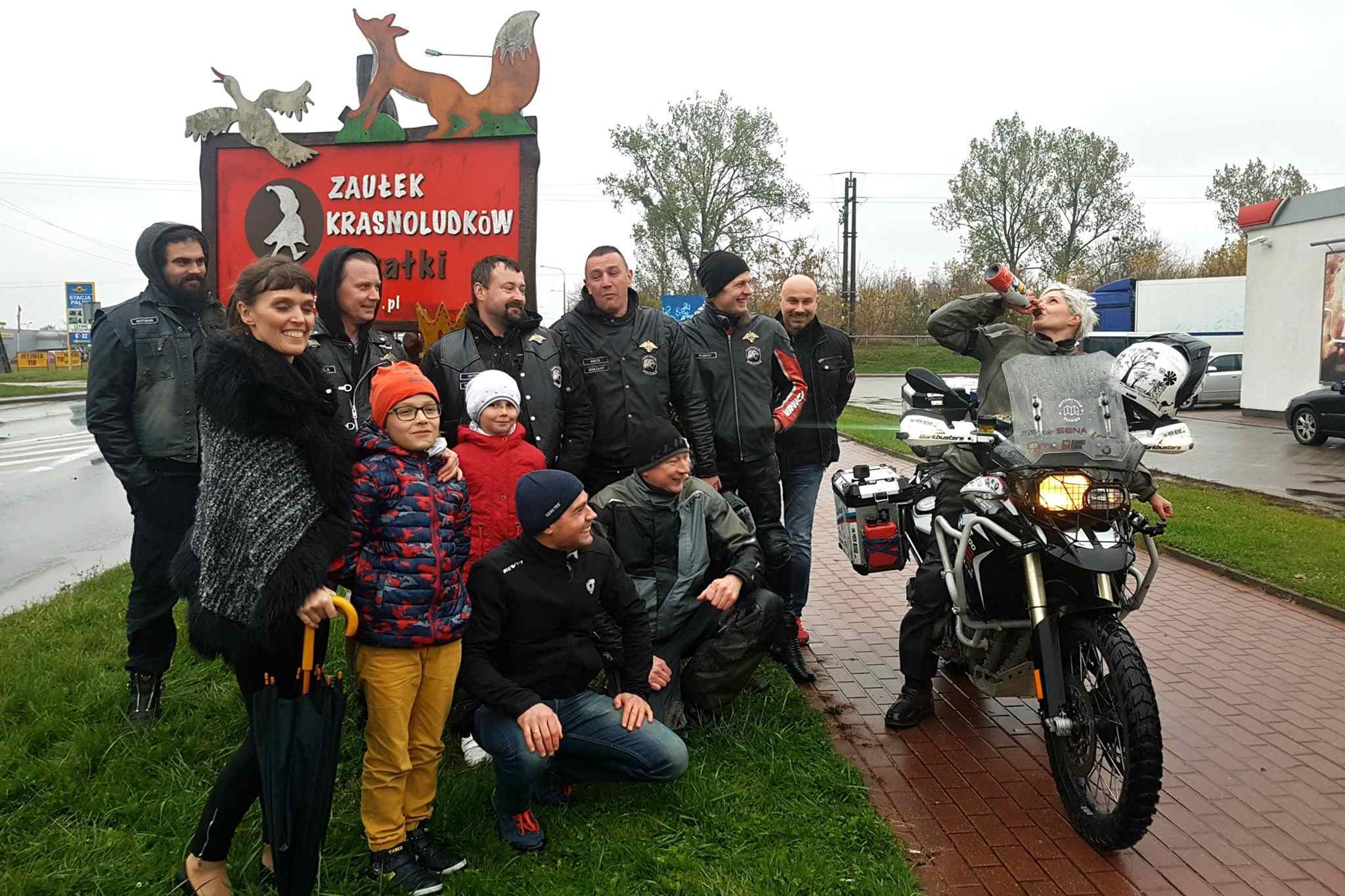 I even had my own little parade – I was escorted all the way to my house 🙂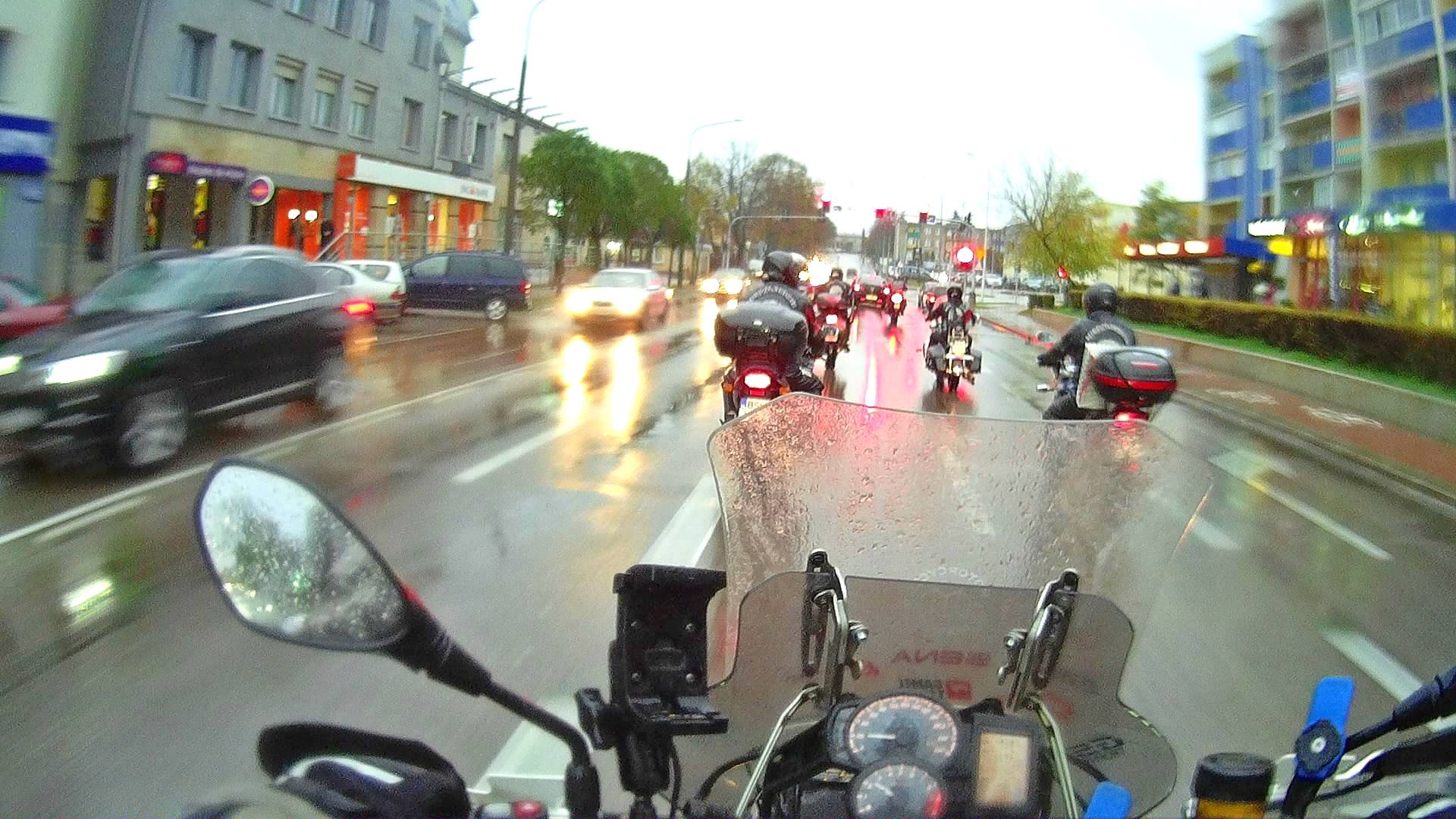 And now it's time to park Chillie and have some rest. It's so good to be back!
In Numbers:
Duration: 19 days (6 – 25th October 2017)
Total km's: 1950km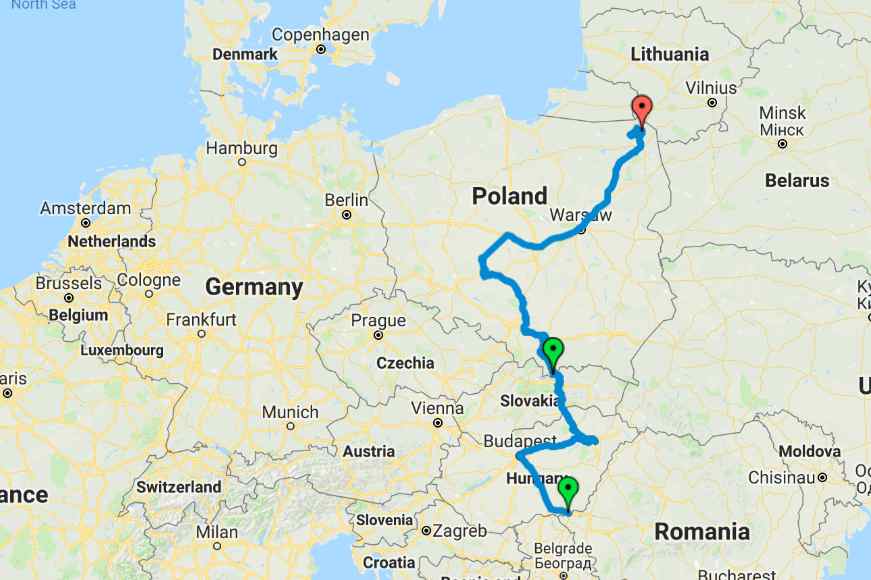 ---
The "Are We There Yet" World Tour is about more than just me seeing  the world on a motorcycle. Throughout my journey I'm raising money for a young disabled child in Poland named Franek. Franek was diagnosed with cerebral palsy (weakness of the entire right side of the body) and he will require constant rehabilitation for the rest of his life. All the money raised will go directly to helping Franek and his family lead as normal a life as possible so please donate  generously:   www.gogetfunding.com/arewethereyet