Georgia
I'd been doing long days of riding for weeks and when I finally made it to Georgia I realised how exhausted I was. When you get to the point where nothing excites you any more and riding becomes a chore it's time to stop and recharge your batteries. Unfortunately on a long journey like this you have to make compromises and accept the fact that you won't be able to see everything in every country you go through. I'll regret forever only spending 4 days here and not exploring the tracks up North in the mountains, but it is what it is…
So here are my highlights!
Wine
Georgia is famous for its wine. Wine has been made in the territories of this country since ancient times, this activity still being highly appreciated by the locals even today. I visited the eastern region of Kakheti which is a premier wine-producing area. I could do tasting on site, but I stocked up instead – it's amazing how much Chillie can carry!

Lakes
Georgia is lake heaven – there are various, very stunning lakes in every region. But I didn't pick any legendary ones, I searched again for camping sites on MapsMe and again it failed to direct me to a camping ground. The first two locations weren't suitable for a tent at all, neither was the third, but when I arrived at Bazaleti Lake, which is a tiny little lake located North of Tbilisi, I just knew I wasn't going any further.
I saw a sign for "Laguna Beach Club" – it was a kind of cabin hotel and I was so exhausted that I seriously didn't care how much it cost. I just wanted to take my gear off and sleep for as long as possible. The price for the night turned out to be very affordable – $25 with breakfast! Yep, I'm not going anywhere for the next two days!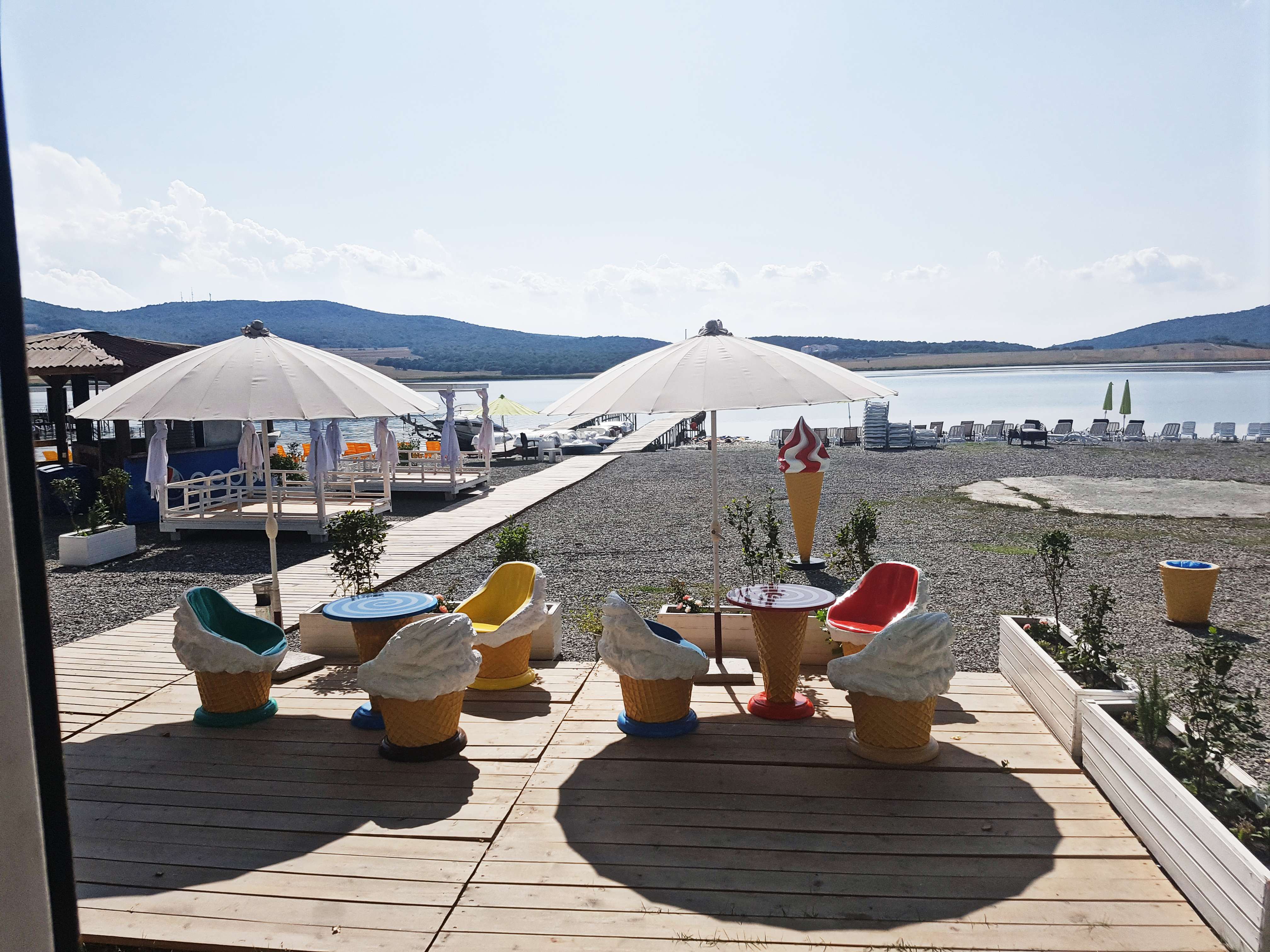 And the next two days looked like that! This is the life for me – every now and then 😉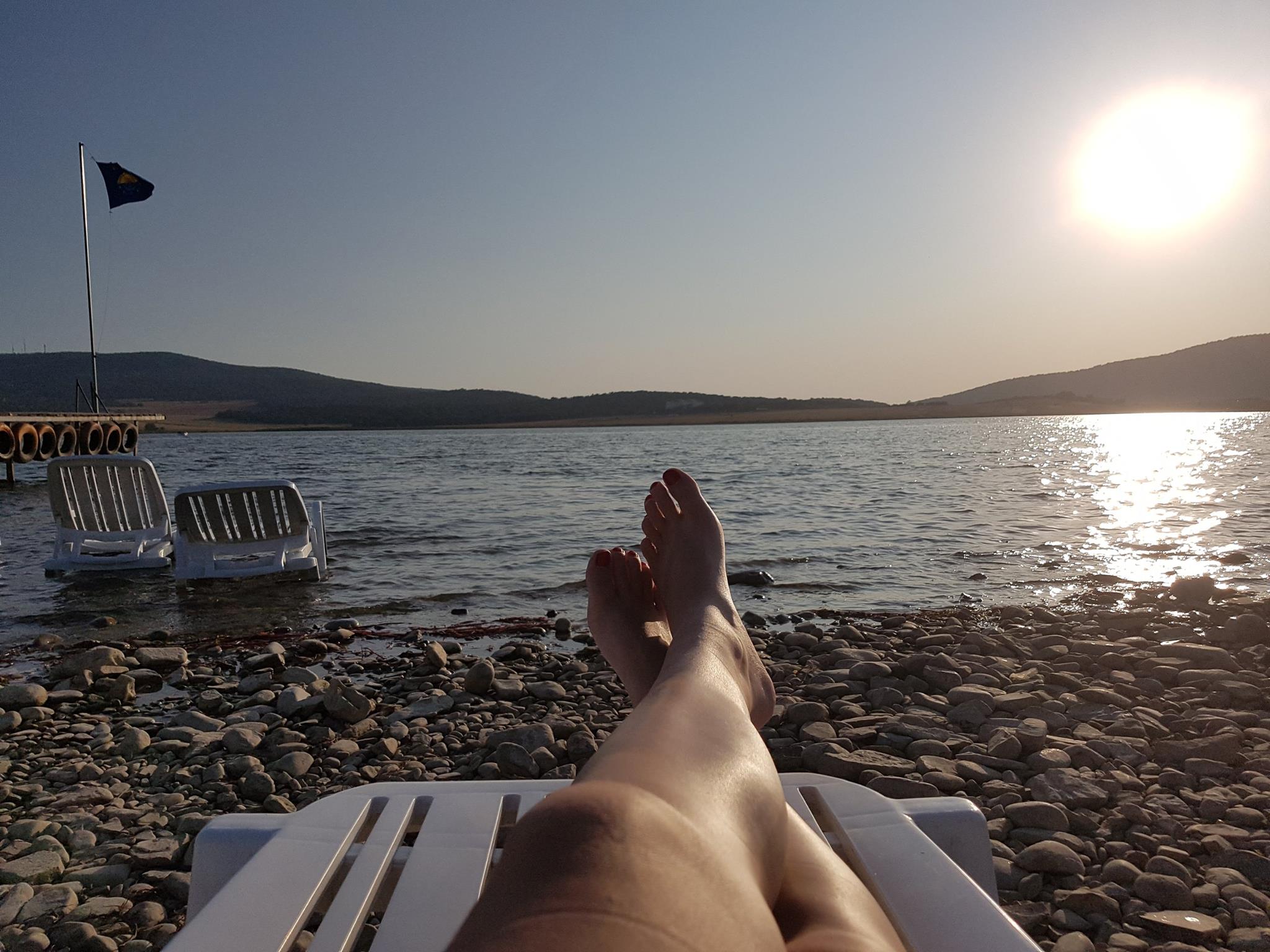 And I finally got to swim, my first swim since July in Kyrgyzstan. I can't believe it's been so long. Hooray!!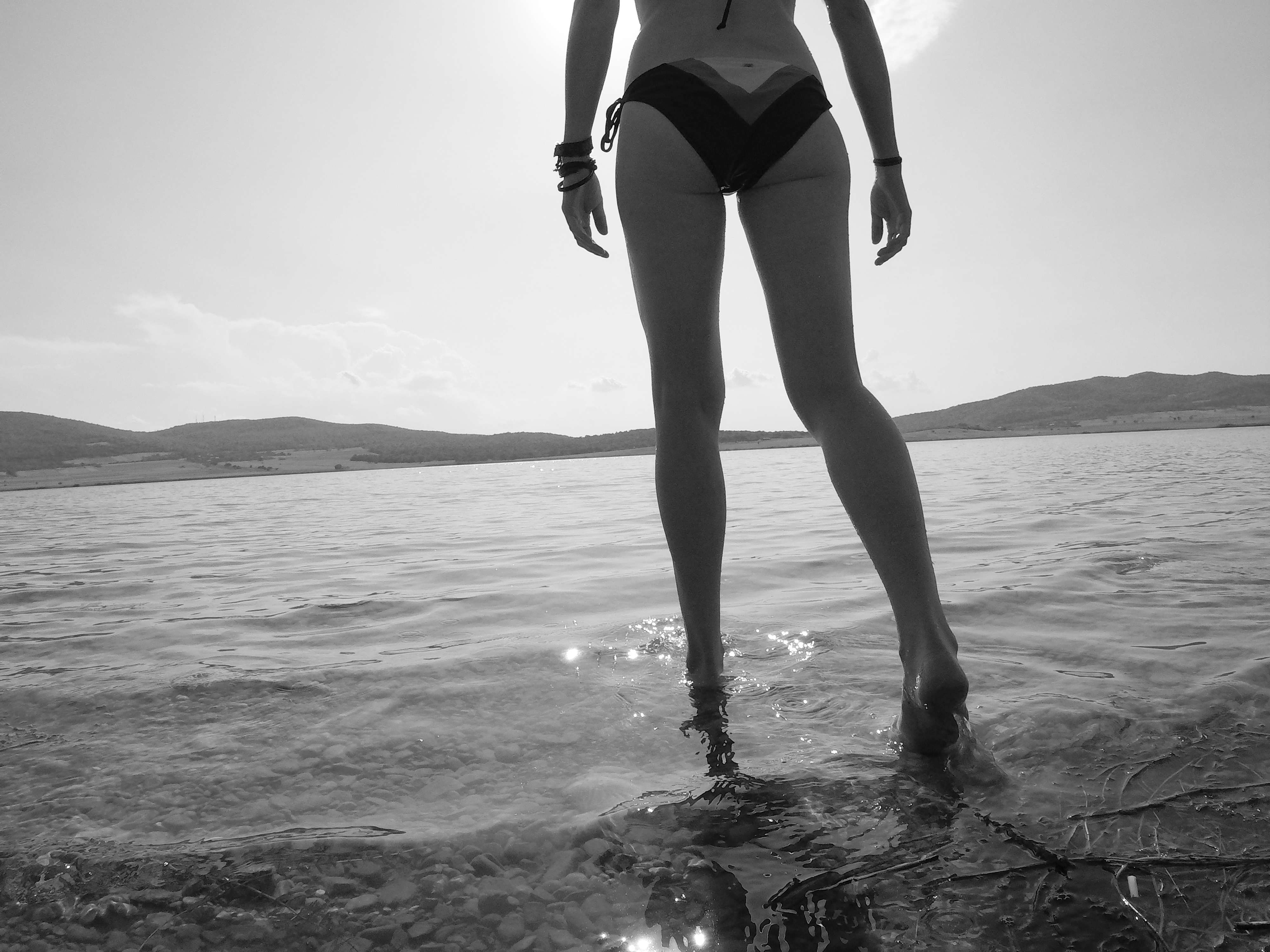 My waterside retreats continued as I headed to the Black Sea! Here I found a perfect place to camp, right on the beach and free! Life was so good again!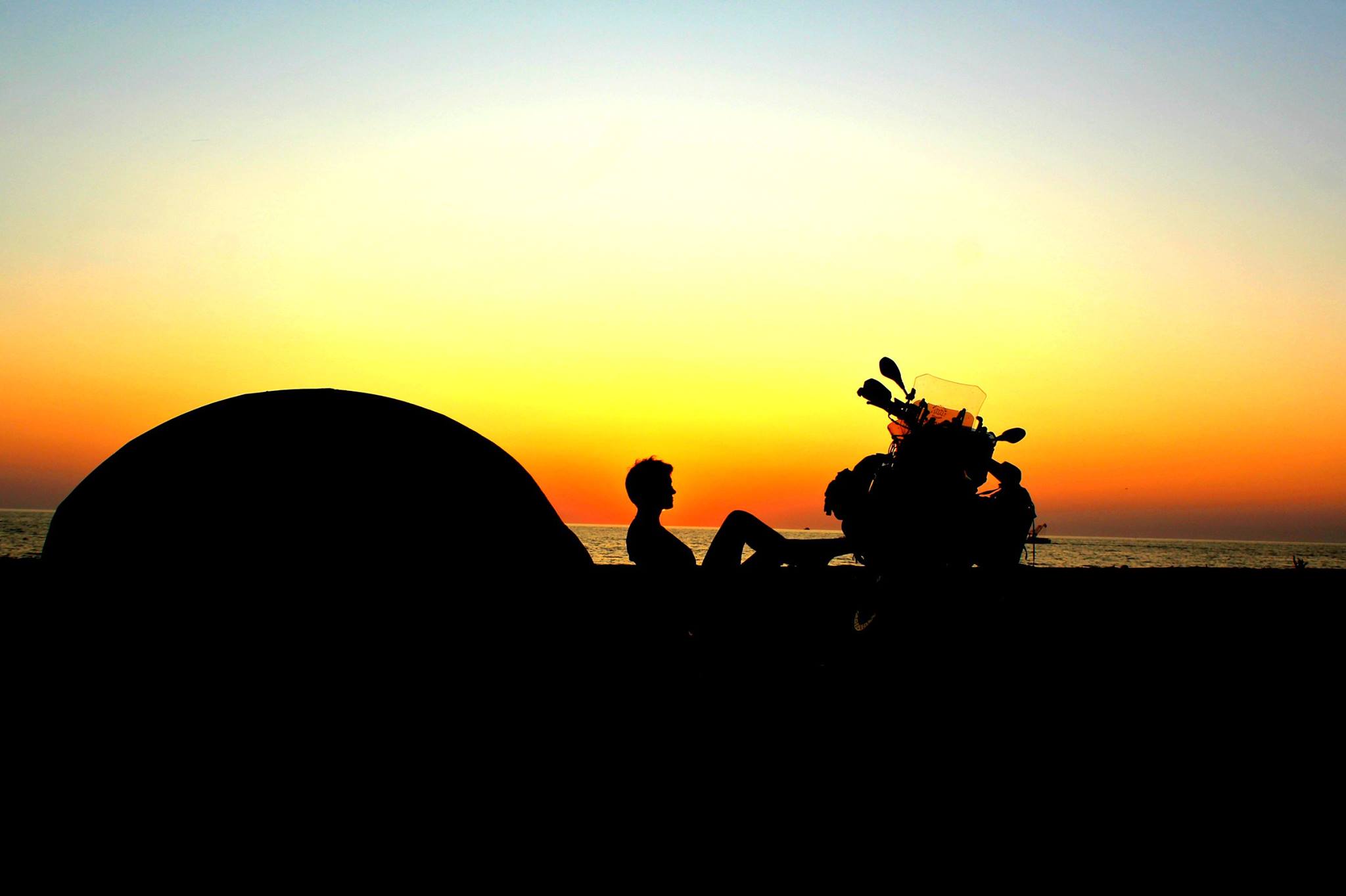 Apparently on this beach, the sand near the village of Magnetiti is very special. It was brought in by the waters of the river from the mountains and it's rich in magnetic properties which have a favourable impact on the human body. So very often people dig themselves into the sand or just do this… I Felt so much healthier that day!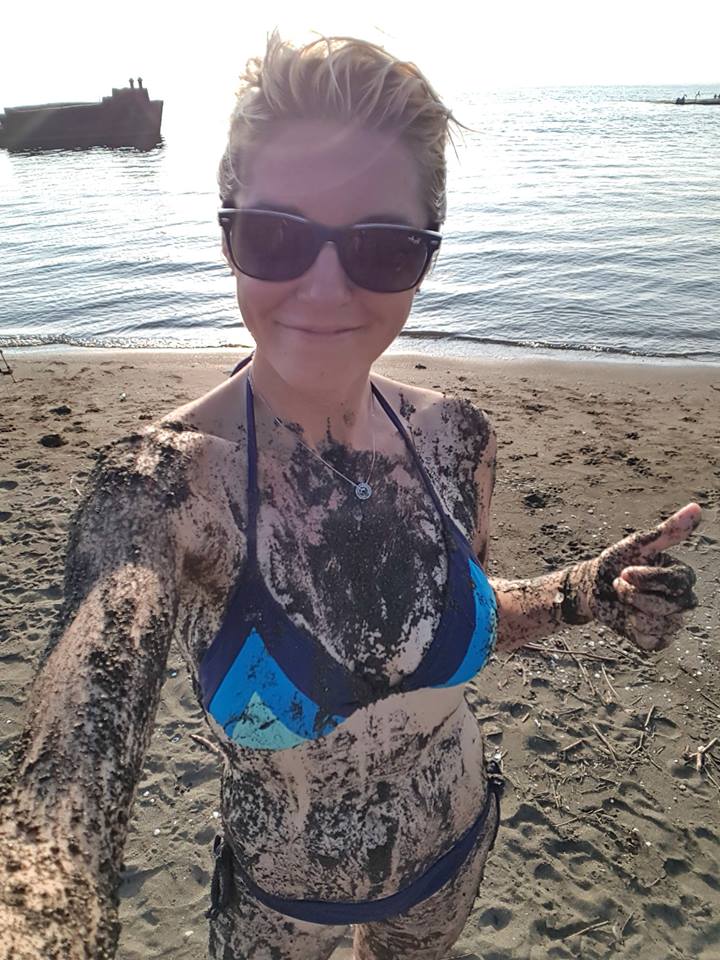 There was also a shipwreck nearby – I'd never seen a wreck before! What an adventure 🙂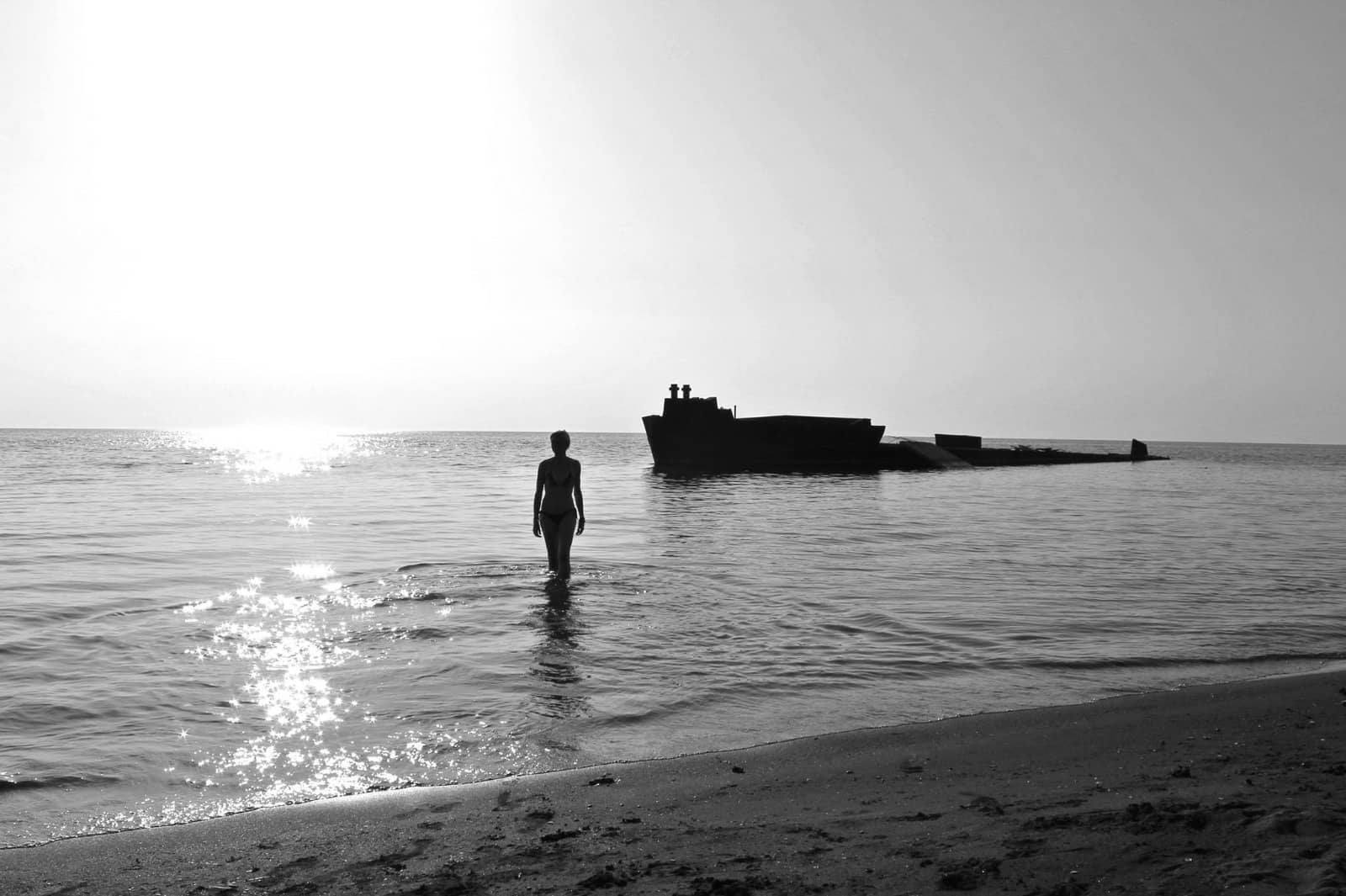 The night went peacefully and I woke up quite early. I had already made some arrangements to be on the Turkish side of the border at 11 o'clock so I had to move fast.
I only stopped for a couple of pictures in Batumi and immediately regretted not staying for longer.
Batumi is a beautiful city with very unique architecture – a mixture of modern and traditional styles.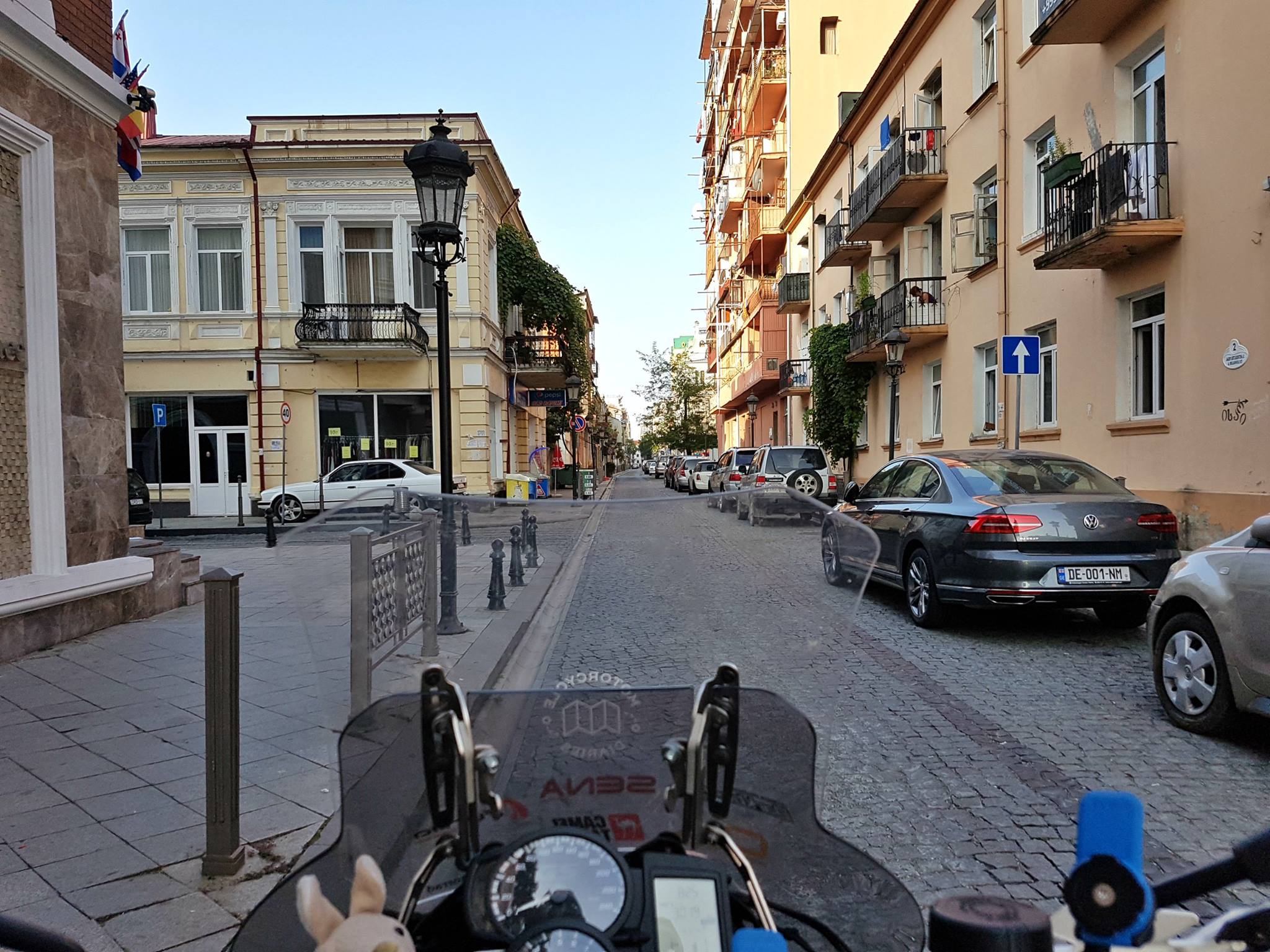 I seriously need to come back here someday!
The border crossing in Sarpi was quite crowded – there were a lot of tourist buses and cars ahead of me, but people just let me in, all the way to the front of the line. All the paperwork and the purchasing of some insurance took me a good 15min and I was finally in Turkey!
​In Numbers:
Duration: 4 days (10-13th September)
Total km's: 641km