Article: In a Class of Our Own
The BMW Motorrad Off-Road Training Level 1 Course is highly regarded as an essential for all adventure riders. Whether you've got years of experience under your belt, or are just starting to 'explore' this amazing way of seeing the world, you'll be sure to learn something, and to meet lots of like-minded people to share it all with.
So when BMW invited me to be an ambassador for their very first 'female-only' version of the course – "to promote and celebrate women who ride" – I just had to be there!
You were allowed to bring any bike you like, but all 17 riders arrived on a GS, ranging from 650s to 1200s. All lined up, proudly, as women who love to take on the world, there was a great sense of mutual respect and comradery.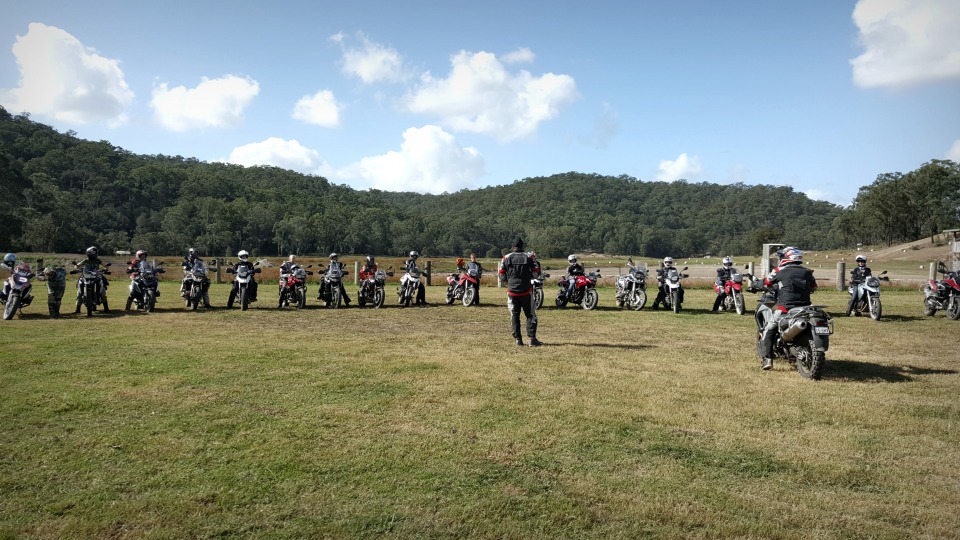 Meet the team
Well if there's one thing I love more than an outdoor classroom, it's awesome teachers! Chris Urqhart, Shane Booth and Craig Bernard from Moto Development have been running these courses for the last four seasons. Not only are they highly skillful riders, but they are excellent communicators: polite, attentive, and encouraging mentors who made us feel comfortable to expand our skills while providing constructive feedback.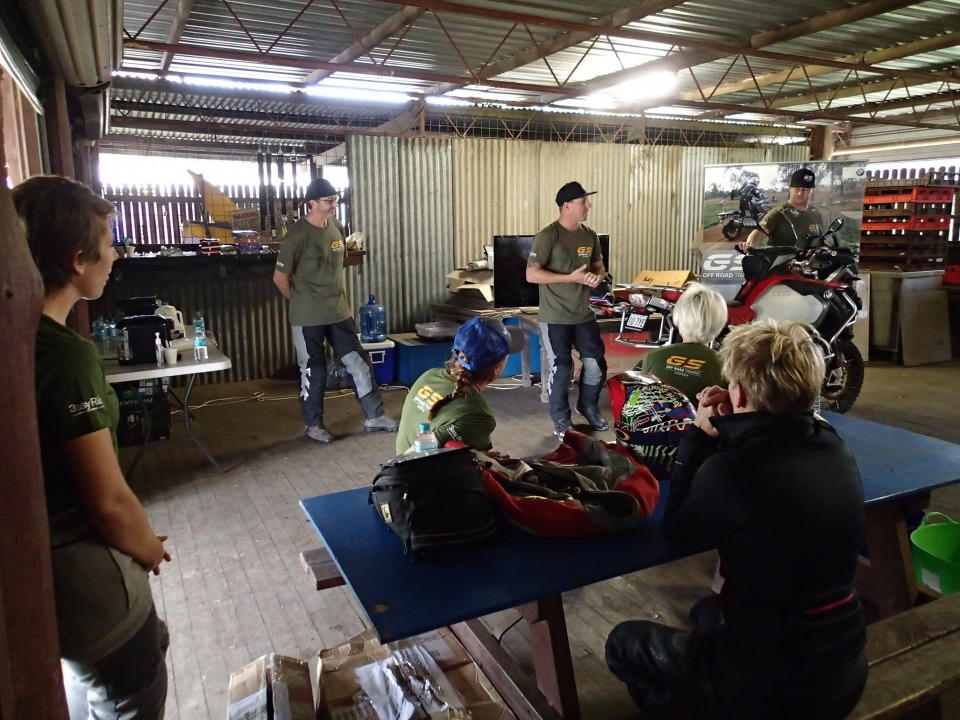 Amy Hardburg, a member of the first ever Women's-Only GS Trophy team, was also there to share her experience with us all …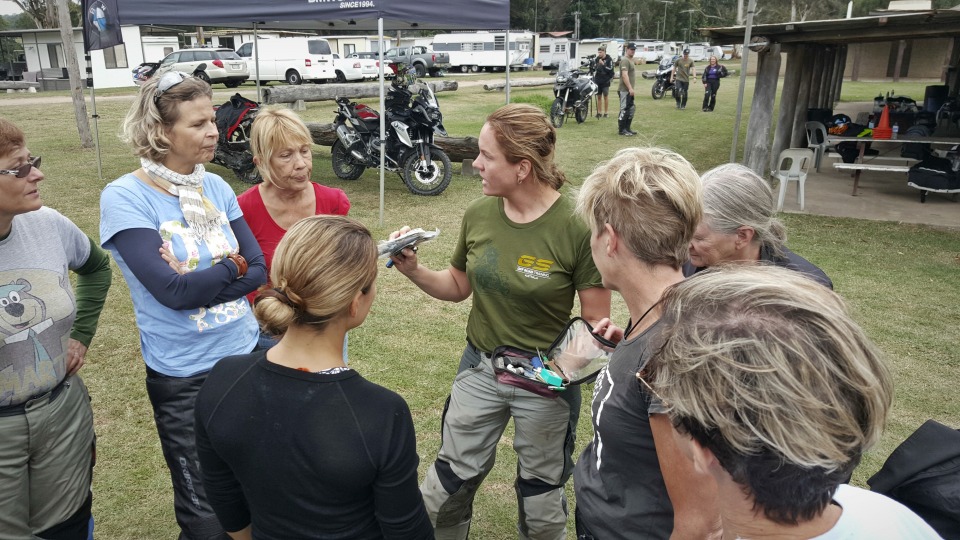 … and to show the boys how it's done …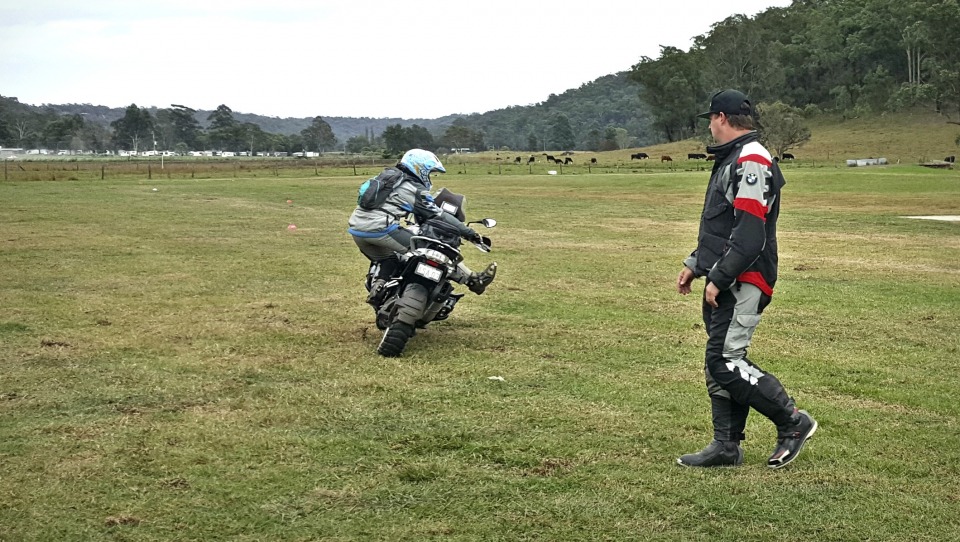 On paper, Level 1 covers:
Slow-speed manoeuvring and control

Correct body position/balance

Throttle and clutch control

Cornering

Braking

Ascending and descending hills safely with confidence

Riding over/around obstacles
… but in reality, we learned much more … like how to pick up a bike …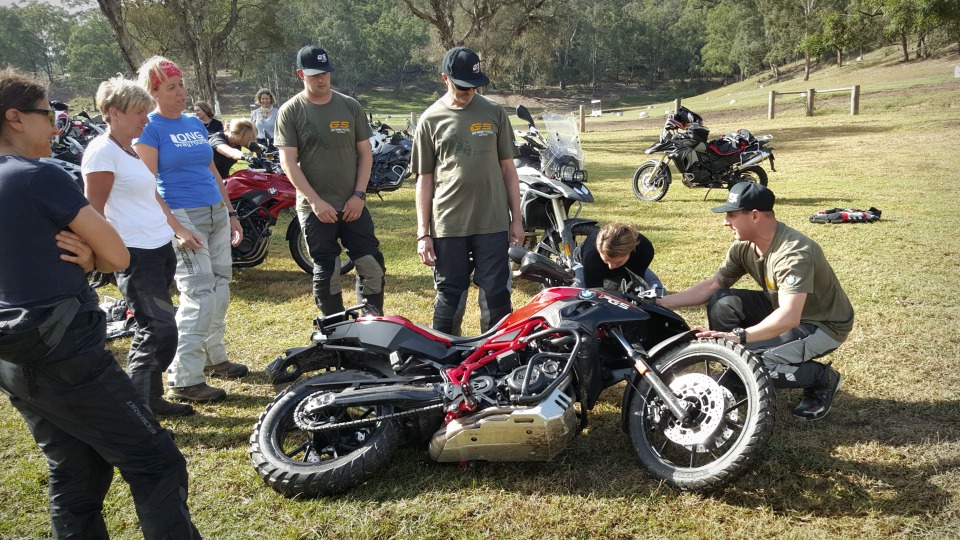 … and we even covered sand. It wasn't on the agenda, but we insisted on having a go. Cover sand? I meant, covered in sand! Yep. Like all detours that I'm involved in, it ended up being an entertaining adventure: we took turns dropping like flies, one after another, while everyone watching was falling over themselves laughing. Too much fun!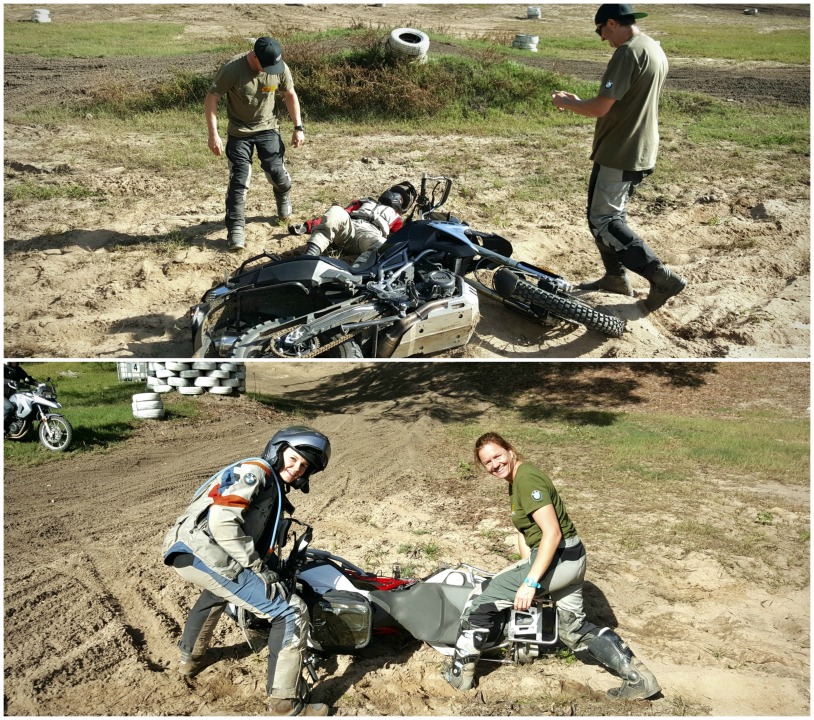 The course is well structured: in between the focussed, practical 'subjects' covered, we were given 'riding time' to go around the property, including a single trail through the bush.
After the final topics were covered, we all went for a ride through the bush to put our skills to the test, and really, just have some fun!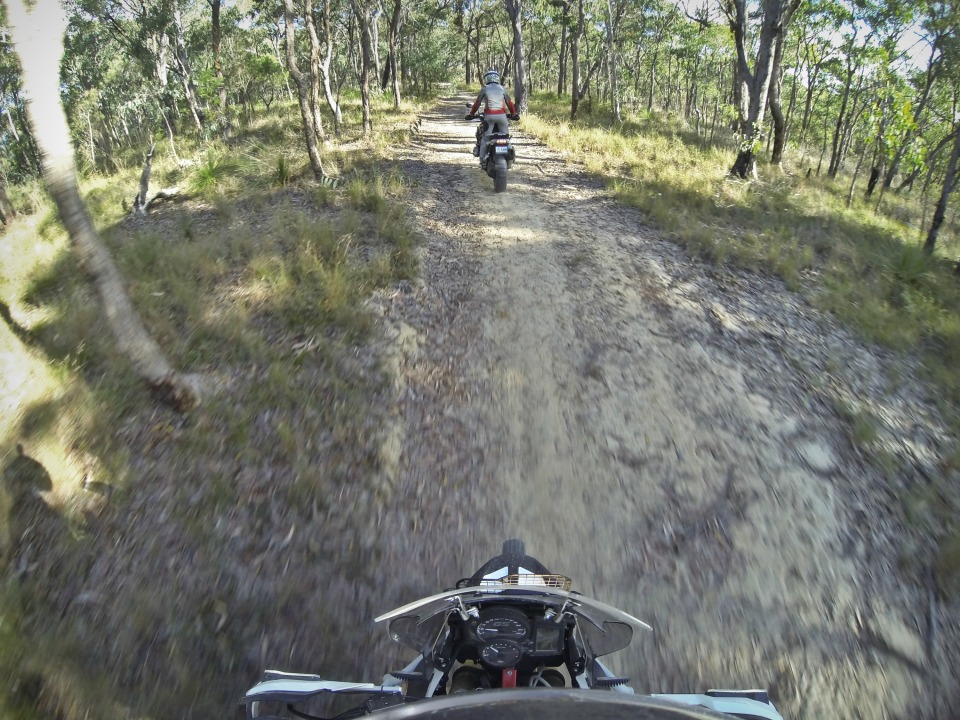 … we were all feeling 'on the top of the world' …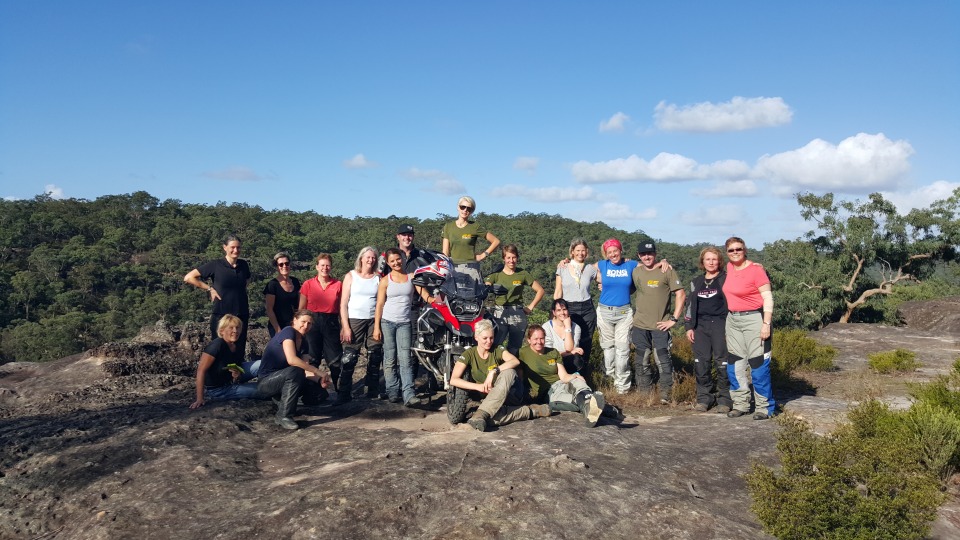 Thank-yous
Firstly, a big thank-you to BMW Motorrad for putting on this great event and for always supporting women riders. To quote Miles Davis of BMW Australia:
"riding has traditionally been perceived as a male activity … it has been great to see more women riding on two wheels and inspiring one another and the motorcycle community!"
And finally, to my fellow ambassadors: Kate Peck, Amy Hardburg, and Stephanie Redman. It's always a total blast to see you guys, and to learn from each other.