Meet Chillie: My New Bike
As soon as the physio gave me the all clear to ride, I went to pick up my new bike from Procycles at St Peters, in Sydney. The rad new red frame caught my eye … it was love at first sight!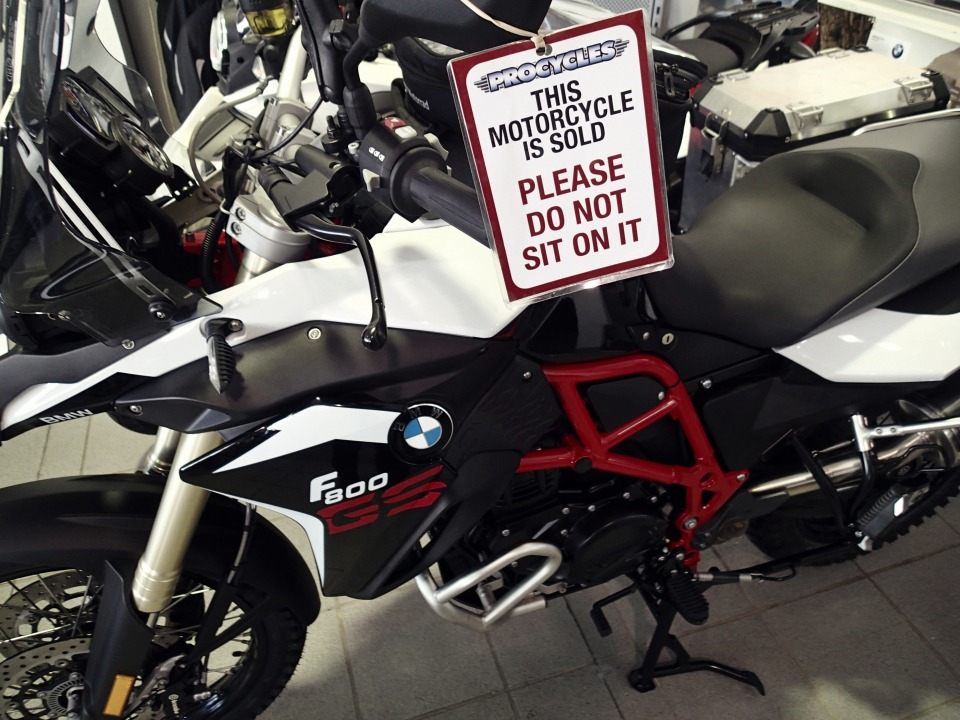 Thank you to the Procycles team for all the excellent advice and service …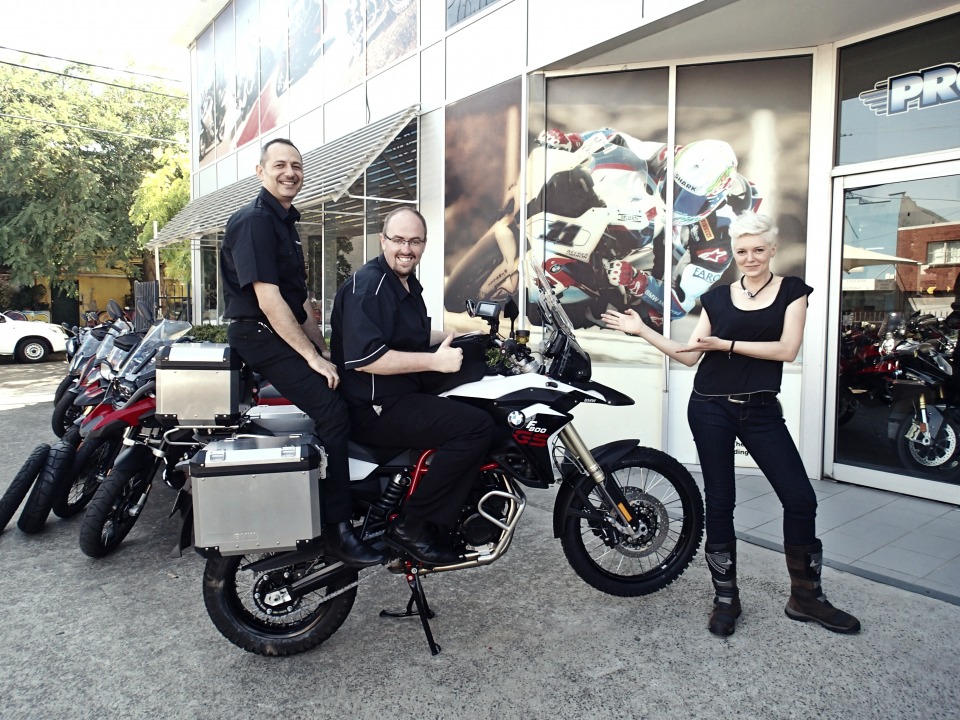 The Procycles Team
Welcome: BMW Motorrad
Thank you also to BMW Motorrad for keeping in touch throughout the ordeal and for all the moral and practical support.
I'm pleased to announce that BMW Motorrad are now official OHB Partners, having assisted me obtain a new bike (and so riding again!) via a great deal, and for sponsoring the aluminium panniers, tank bag, and other accessories.
While I was at Procycles, posing and carrying on as I do, Amy Harburg happened to be going past, and so she jumped on for a pic or two!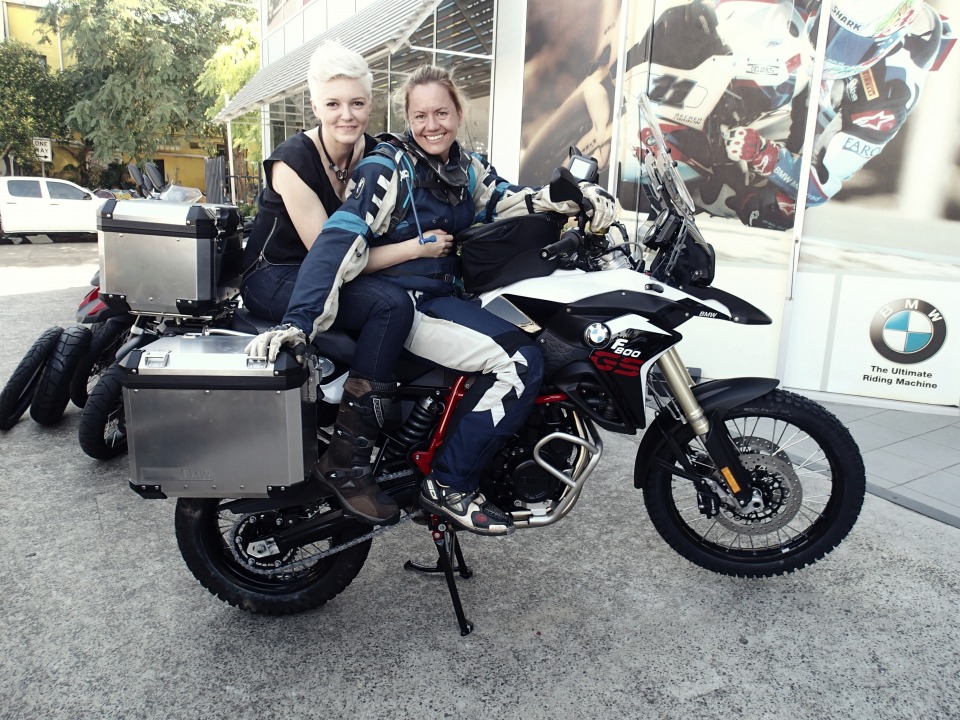 Amy and I, carrying on, as we do
First Ride
OK. My first impressions are that it's a very similar ride to the 2013 model (which is great as I loved my old bike) but it has been improvement with a handy new enduro/road mode which adjusts the ABS and traction control to suit the road conditions. Seriously impressed with how they include such advanced technology while still maintaining the quality, solid make that's at the core of these machines.
And the moment I got home, I couldn't help myself, I was off camping straight away!
Lost
I didn't feel like venturing too far, so I picked a close-by camping spot thanks to Wiki Camps … but somehow managed to veer off course, head down some dirt roads, which then lead me to a dead end. And the sunset. As it was already getting late and dark, I asked some locals if I can camp on a bit of grass across the road from their property. Oh, how I had missed the spontaneous camping on the side of the road, getting lost and finding myself sipping wine, listening to nature and looking through pics.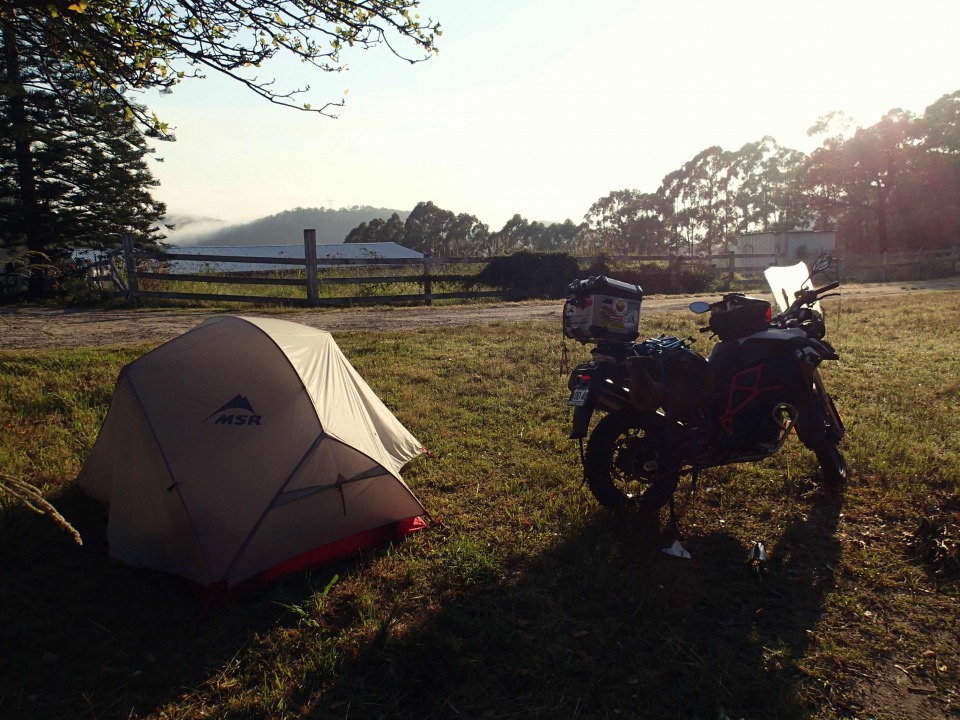 And Found
And we're back. It's now been a month since I've acquired Chillie (that's her name, courtesy of the red frame) and I'm trying to ride every weekend to build up my confidence. I still have a lot of tension every time I pass a vehicle heading the other way, but I'm determined to fight it and push on. Nothing is going to get between me and doing what I love: getting lost and finding myself.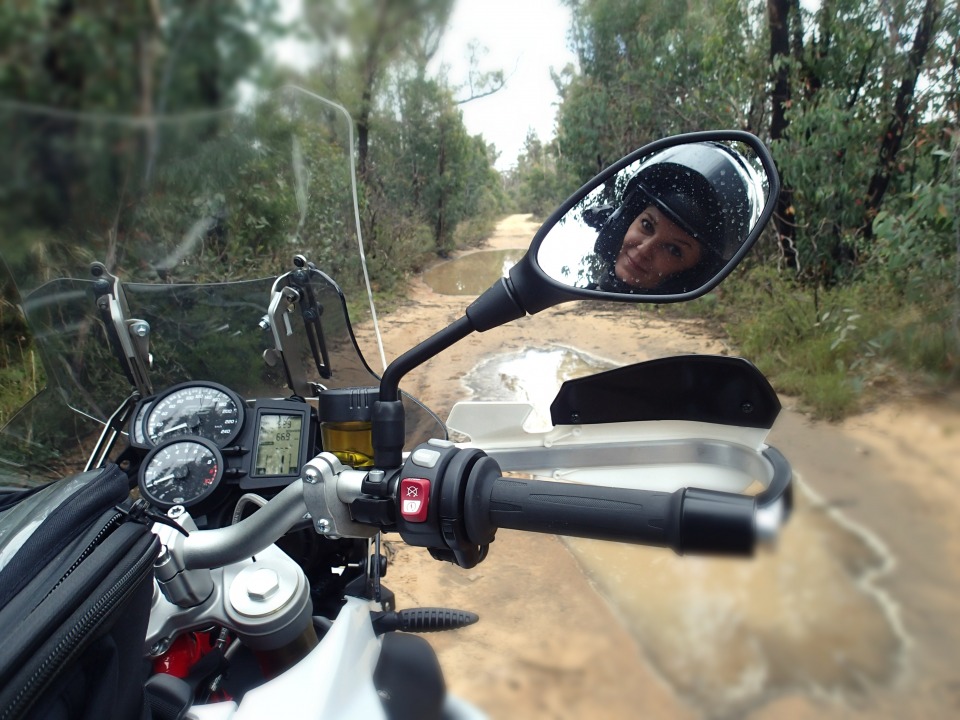 It's good to be back on the dirt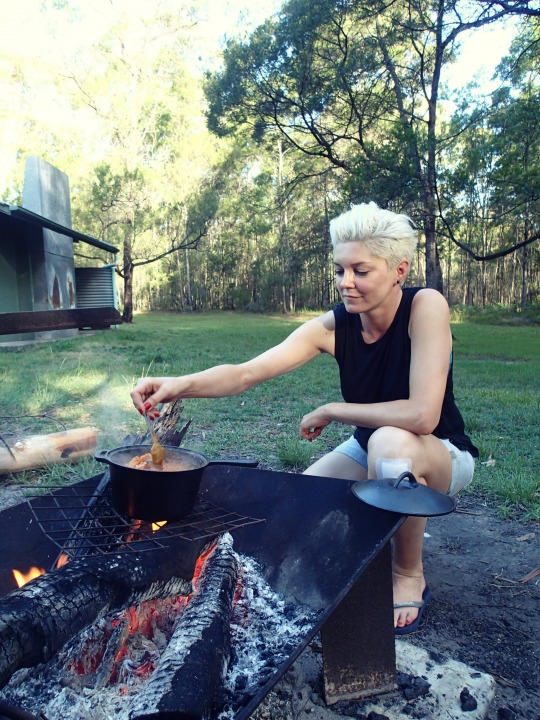 Cooking on a fire
Bonding with Chillie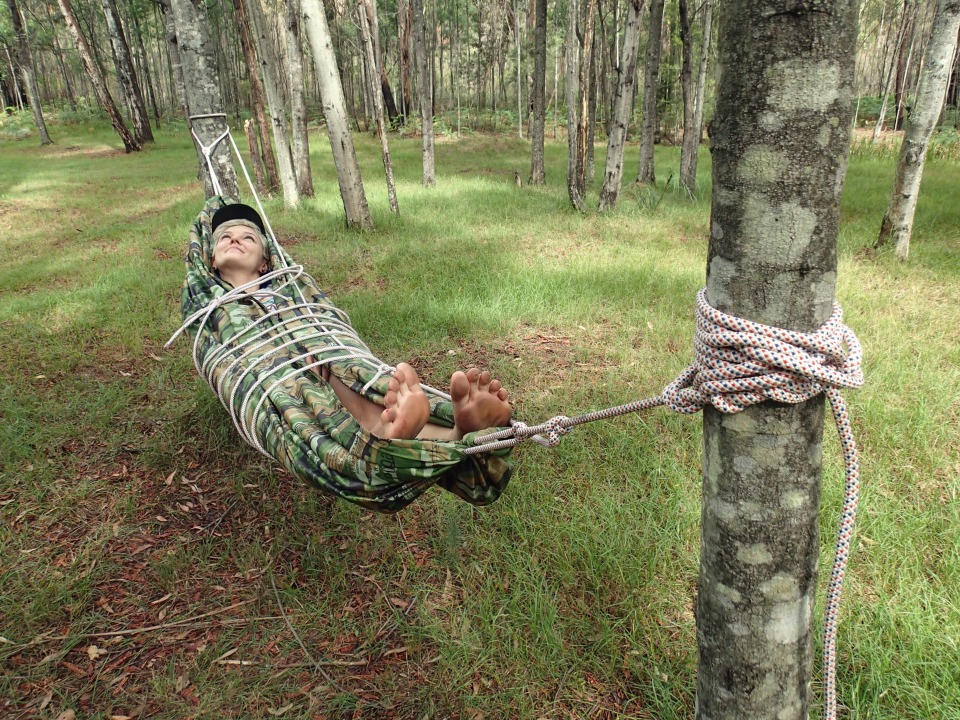 Bonding, literally, with nature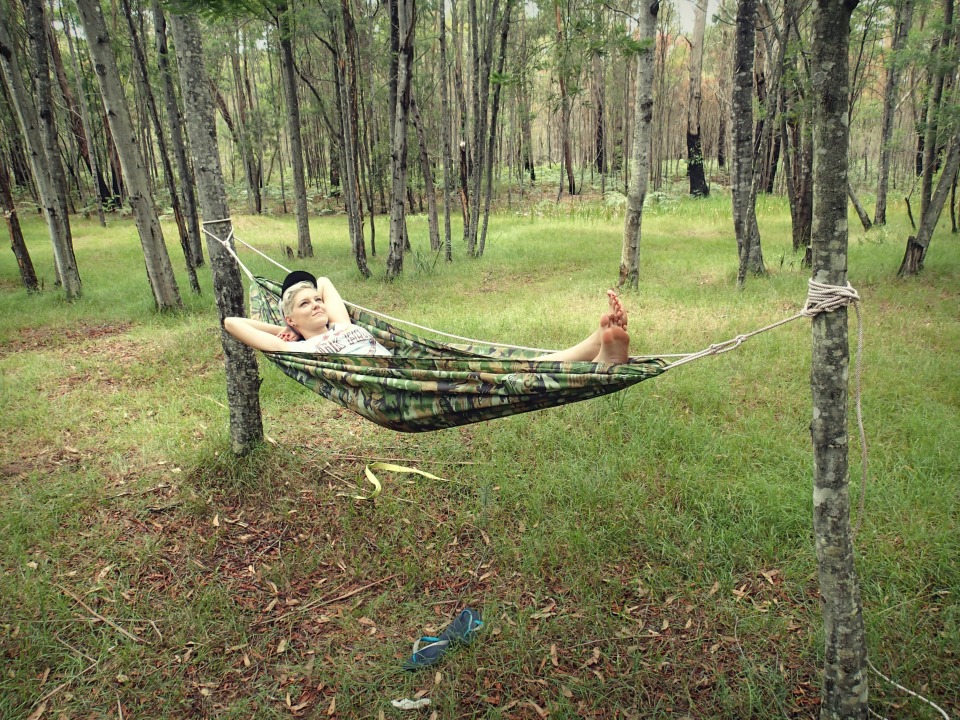 and unwinding, literally, in nature.