The Road to Recovery
It's been a bit over 3 months since the accident and I finally feel ready to start writing again. And I must admit: the last few months have been amongst the toughest of my life; in fact, for the first time ever, I experienced depression, so this article isn't going to be a tale of wild adventures and what not. It's a catch up journal of the road to recovery …
Black Hawk Down
For the first few weeks, I couldn't even leave the house. Not only practically, as I was pretty much immobile, but mentally too. I just had no motivation, couldn't sleep, was teary without an onion in sight, and kept having flashbacks.
I did have to get out to go medical appointments, and luckily had my husband for that (who in turn missed out on a lot of work) but found myself a wreck even just being a passenger. I was perpetually braced for impact and reacted to every car we passed as though it was another head-on. Over and over again. Not sure what hurt more, the physical injuries, being uncharacteristically fearful, or the fact that I lost my independence: you see, walking on crutches proved too difficult 'cause of the fractured wrist, so I had to be pushed everywhere in a chair.
Respect
I should say at this point, that I've always really appreciated and been grateful for the good health that I've had, and so this whole episode has made me so much more empathetic for people who suffer major, permanent injuries, such as loss of limbs, and increased my respect and admiration for those who overcome such circumstances and get back to their passions, whether it's work, the arts, riding or even playing sports. Respect.
What Now?
Now, back to my shenanigans, and just when I thought this was all a bit sad … it got a bit scary too. See, being in bed for a couple of weeks added "1st Class Blood Clot in Lung" to my list of achievements. And so we're off to the hospital, again.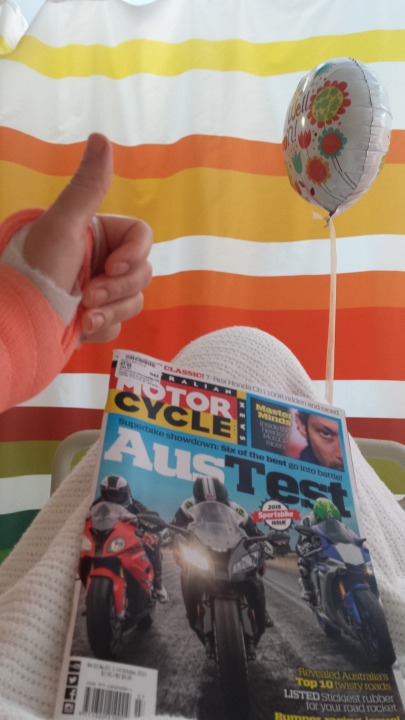 Making the most of my stay … with motorcycle mags of course!
I did have a few cheerful moments though, such as when I got a visit from Amy Hamburg, a skilful and experienced rider who recently qualified for the GS Trophy as part of the first all-women's team, and whom I now have the pleasure of calling my friend 🙂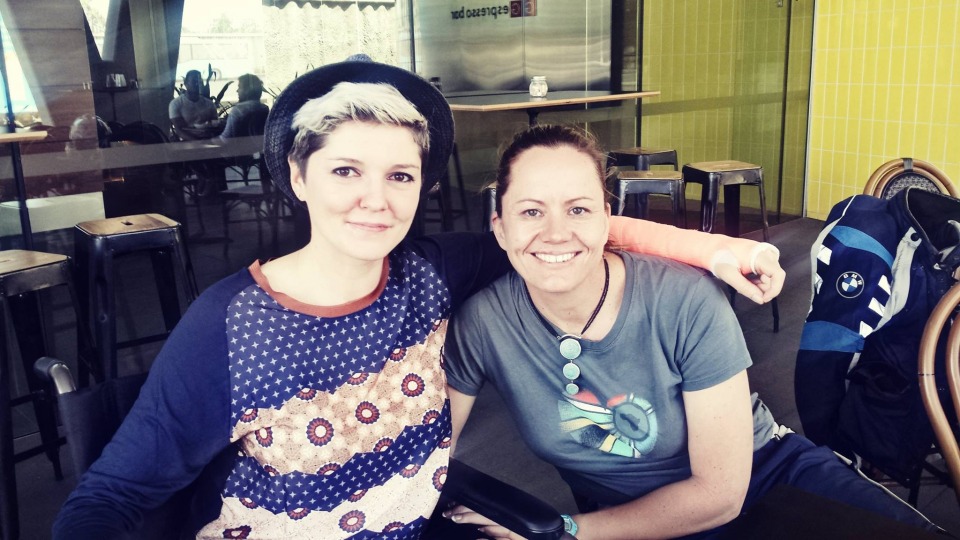 We even got to go out and meet up with the GS Girls & Boys at the famed Surfside Motorcycle Garage…
… as well as making it to the Sydney Motorcycle Show where we met up with Miles Davis (BMW Motorrad) who has been very supportive through-out all this. We even tried to convince him that the new GS is a three-seater …
… though I'm not sure he bought into it all!
Also, while attending the Inaugural BMW Motorcycle and Car Show I had the pleasure of meeting Charis and George Schwarz, famed adventurers who travelled around the world back in the 1960's on their equally famous BMW R50: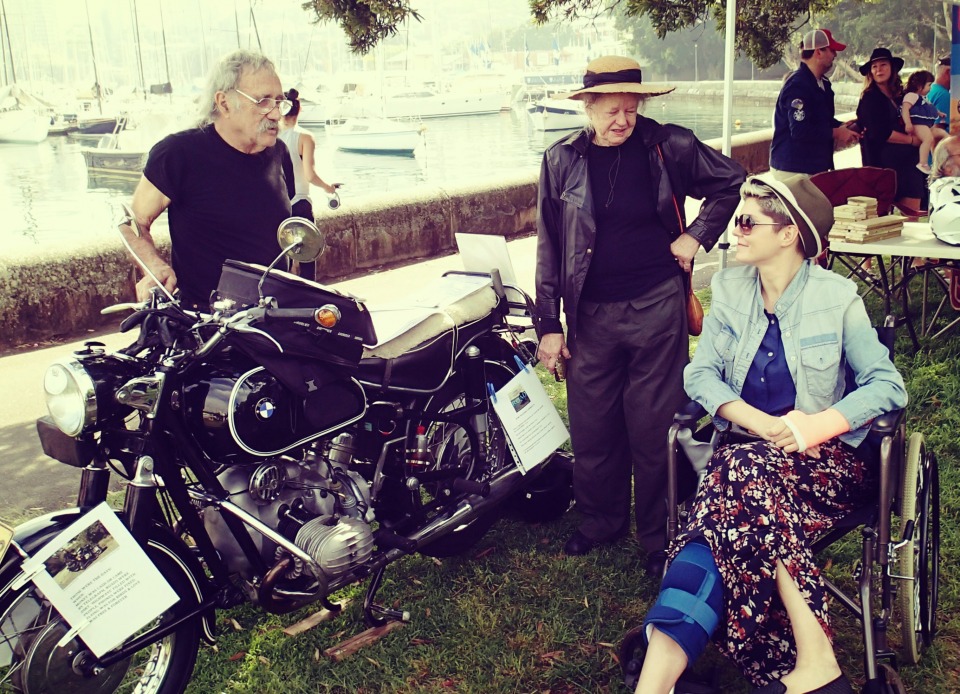 An inspiration to get well and exploring the world asap!
Trying to get back to normal life had its challenges, but I tried to make the best of it and have a laugh along the way. Like the time I became a human shopping trolley …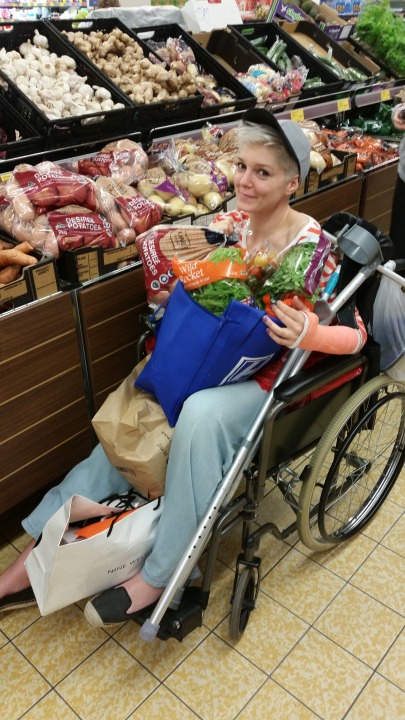 … and had my good friend Graham take me camping …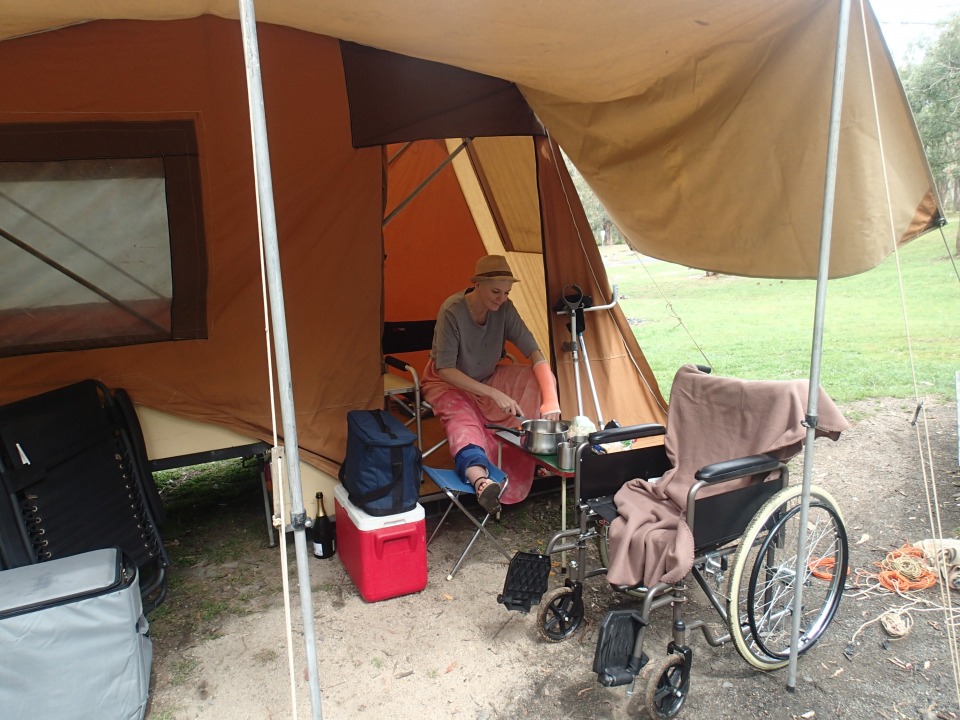 … beat me at a Polish card game Makao …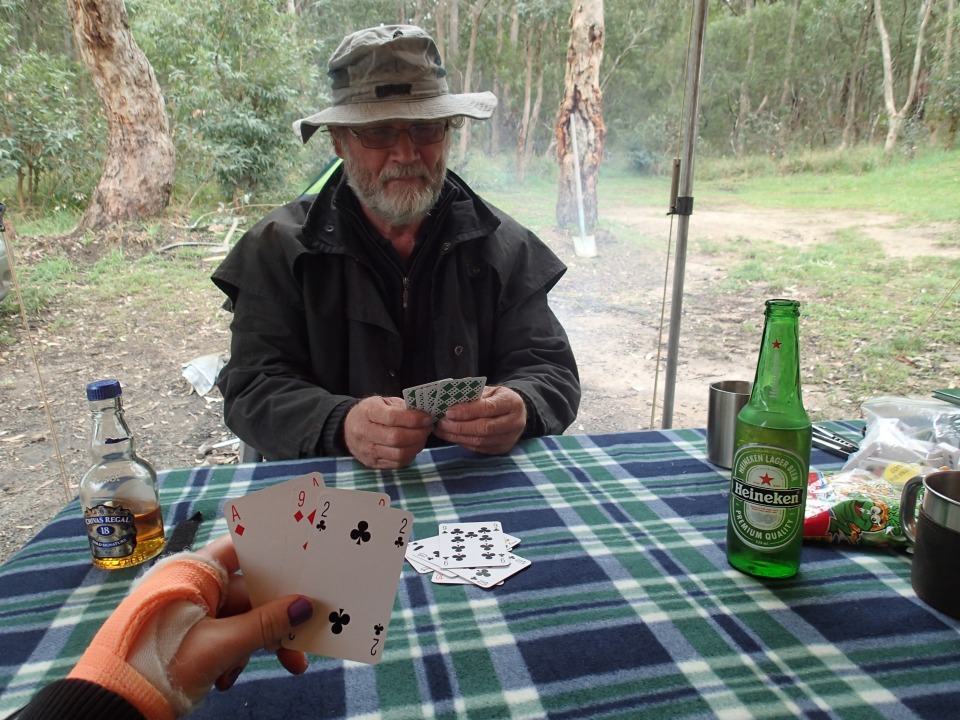 … and even crack open an 18 year old whiskey in honour of the fact that I've been riding for 18 years. Oh, and I'm that I'm alive. We drank to that too!
Things started looking up when I got my casts off …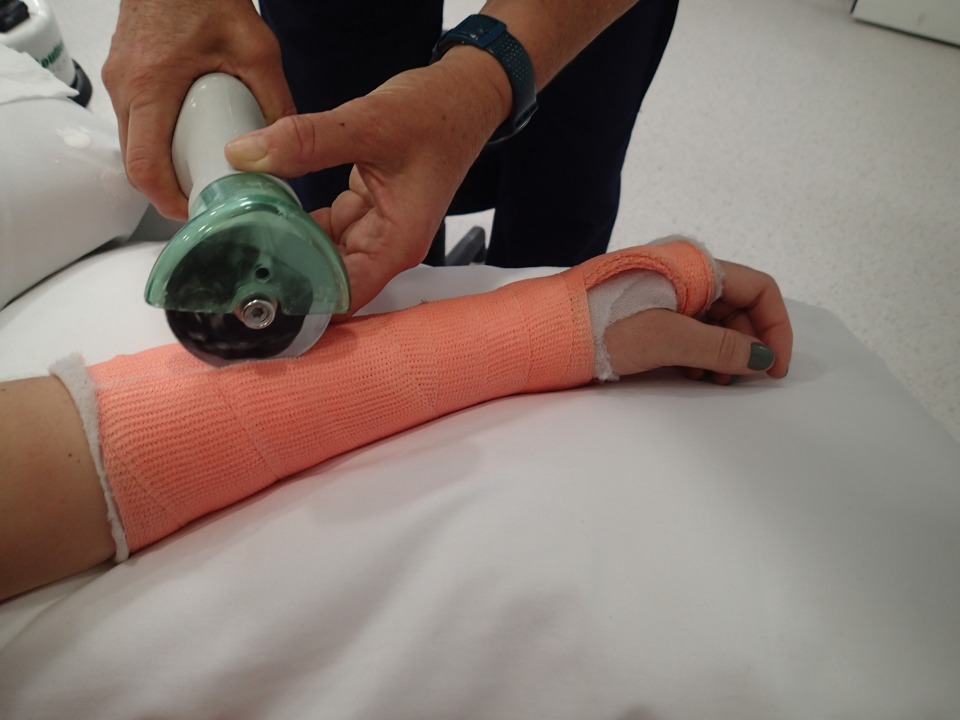 … and was upgrade to this thing: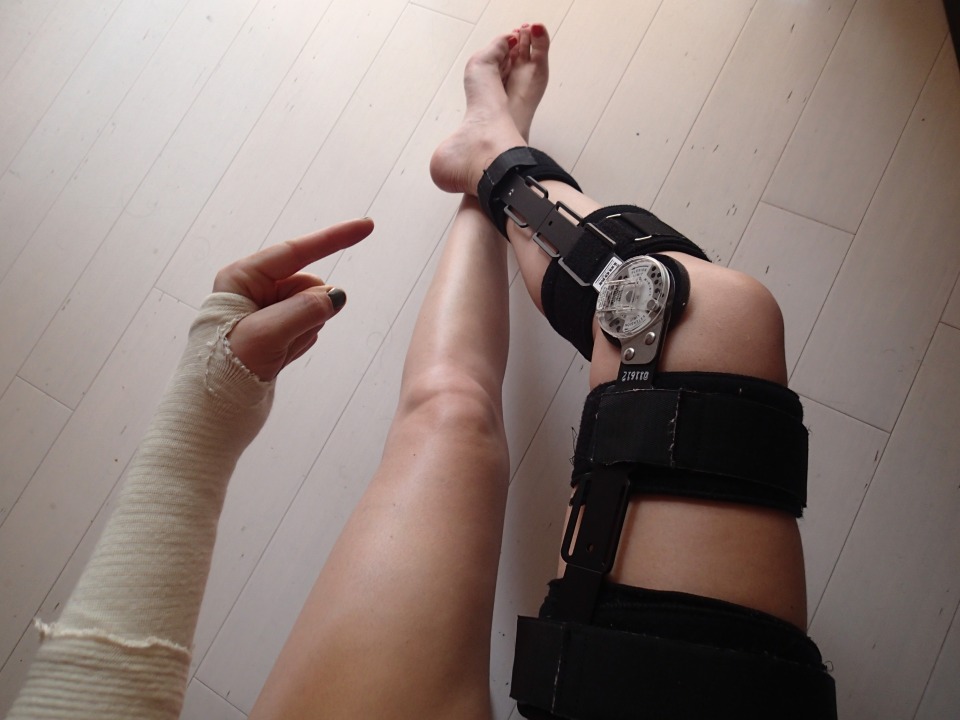 … meaning that I finally had an excuse to walk around the house pretending to be Robocop. I've always done that, just now I had an excuse 🙂
I even threw caution to the wind and got dropped off in the bush for some solo camping. It's not the same as riding, but it helped to lift me from depression, being out in nature, with just a fire, the sounds of birds, a flowing river, and some motorcycle magazines, of course.
This lifted my mood immensely. And right where I camped, I found a horseshoe and a 4-leaf clover. I'm not superstitious, but you know, times like this, it's ok to want to believe in luck …
Last but not least, once my wrist was in better shape, I decided to get my feet wet and go for some Off-Road Crutching (copyright, patent pending) at stunning Copa Cabana beach …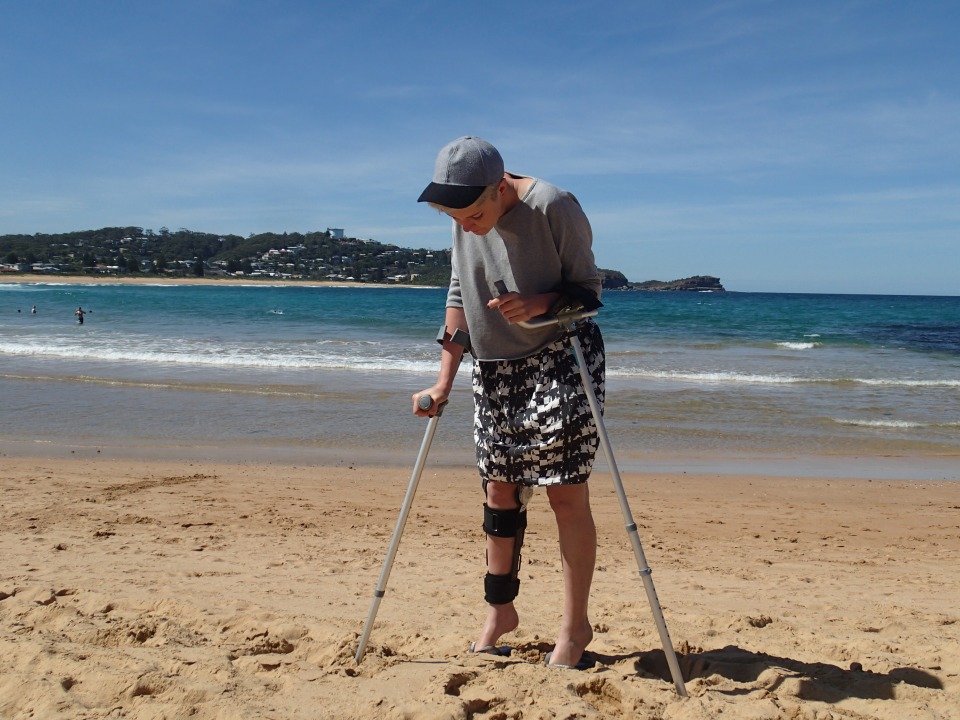 What Now …
So I guess this whole scenario has taught me a few things, and first and most of all, it's that you don't know what's around the next corner (literally, and figuratively) so you've to appreciate all that you've got and live life to the fullest, which has always been my philosophy, but sometimes you need an unforseen to make you realise things you've always known. Next it's the old "when life gives you lemons, make lemonade" thing. Yeah, I was feeling a bit down at the start, and still haven't recovered from the flashbacks (maybe never will be) but I'm doing my best to get on with it, and 'back on my bike' so to speak.
Now, time to wrap this up with some thankyous: my husband, family and friends, and the amazing community of fellow riders, offline and on Facebook, for supporting me practically and emotionally, and for never once trying to stop me from focussing on my passion and aim of getting back to 100% and riding again. All your time, calls, visits, cards, comments and support mean a lot. I'm truly humbled. Also, to my employers, who have been very understanding, patient and supporting thoughout this ordeal.
And finally a great big thanks to all the hard-working doctors and nurses in our public system, and to my psychologist and physios who've understood what I'm all about and helped me to recover and get back on my feet, and bike-ready, as quickly as possible.
Much love,
Kinga