Montenegro
My polish mate Achum  joined me for a few days riding in Montenegro.
"You gotta see Kotor, it's an incredible place," he said.
"You know how to convince people! Let's go!"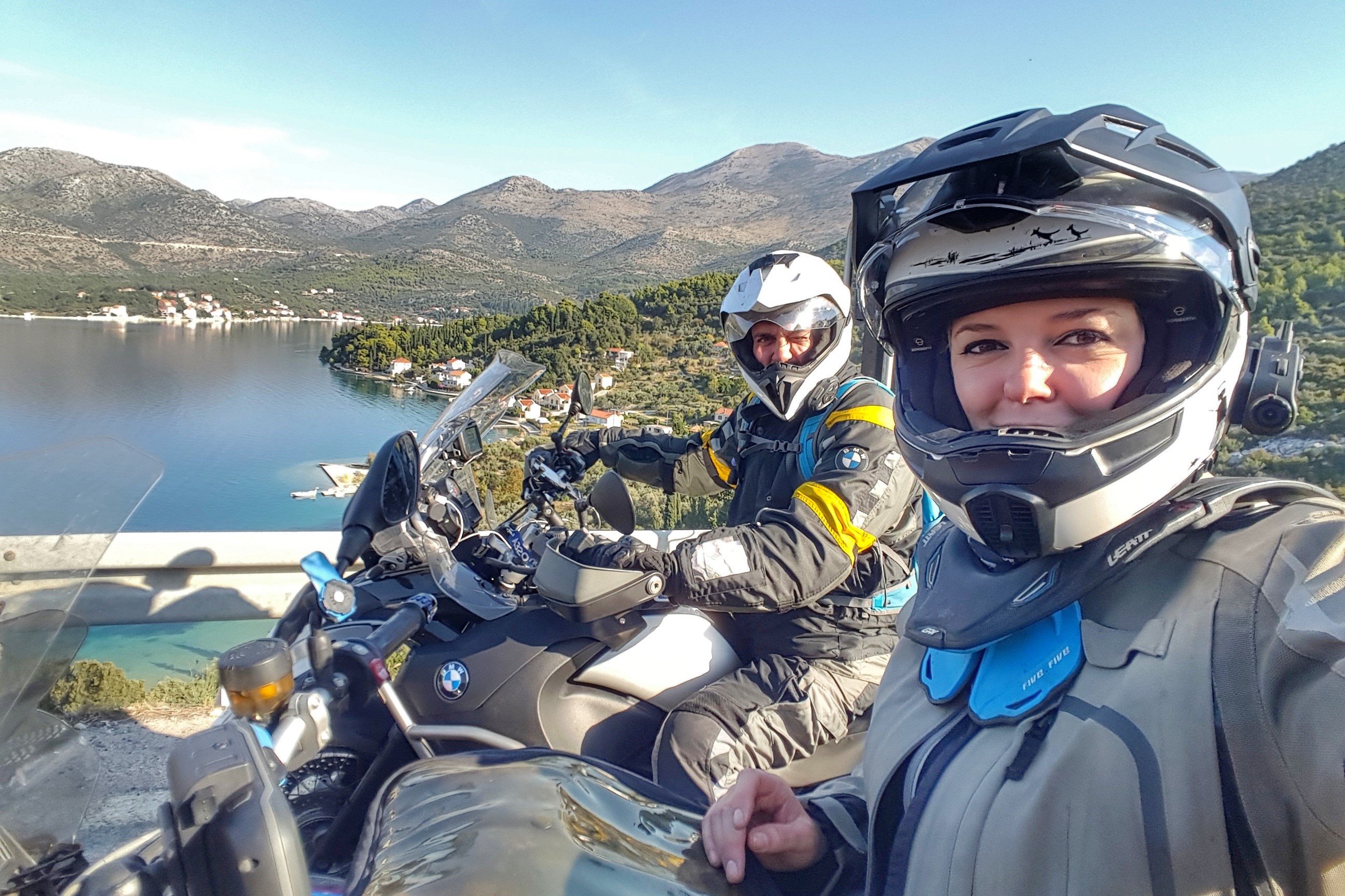 Kotor Bay is a part of the Adriatic Sea that penetrates the deepest into the mainland. To get to the city of Kotor you can follow the coastline or you can catch a ferry from Lepetane to Kamenari for about 4.5 Euros. The crossing only took 10 minutes.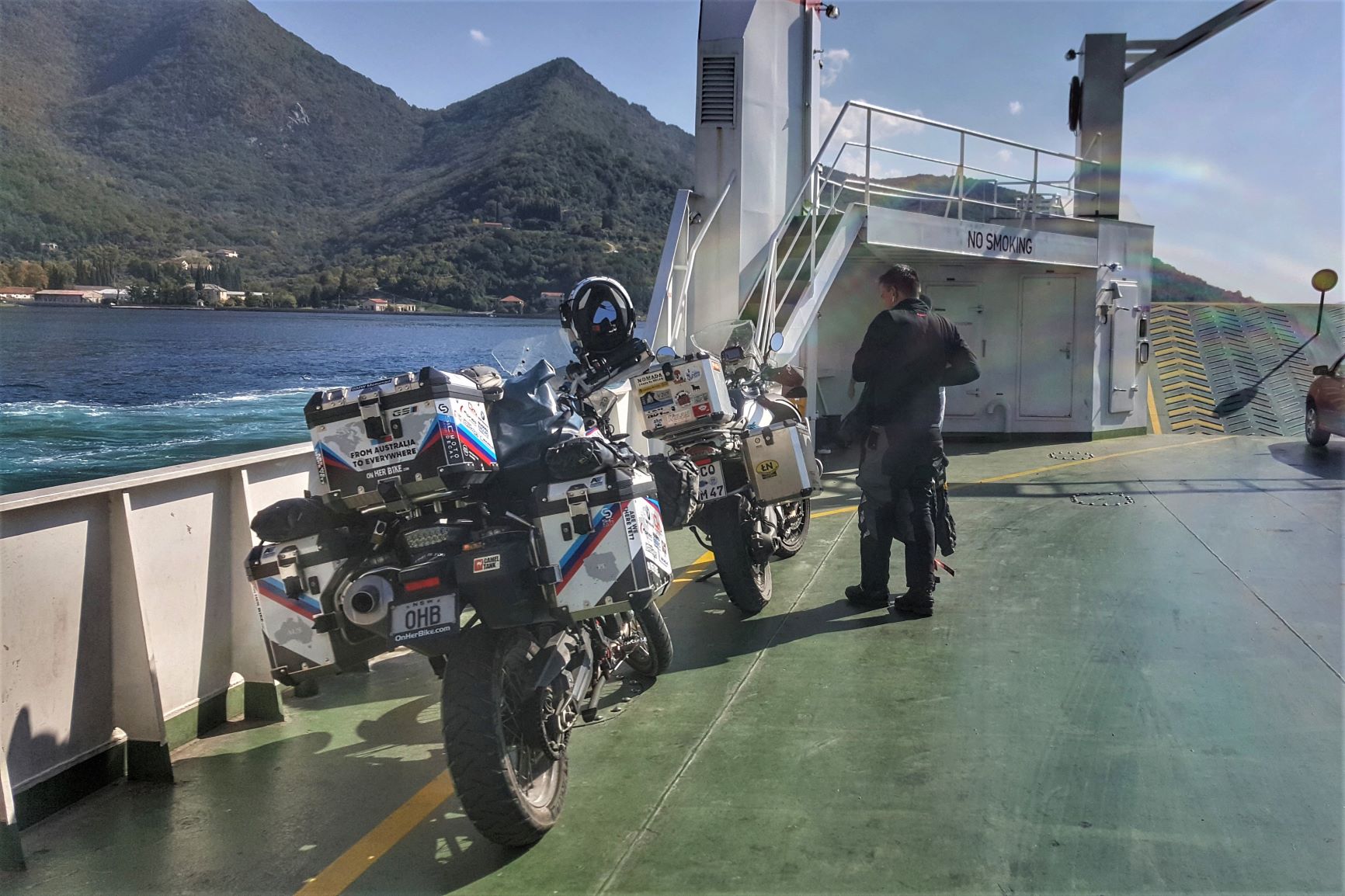 From the ferry we followed a very narrow road through the villages, you gotta slow down there, even though there is a lot of temptation in the corners, there is a lot of traffic coming the opposite way. Two cars struggle to pass each other on that road.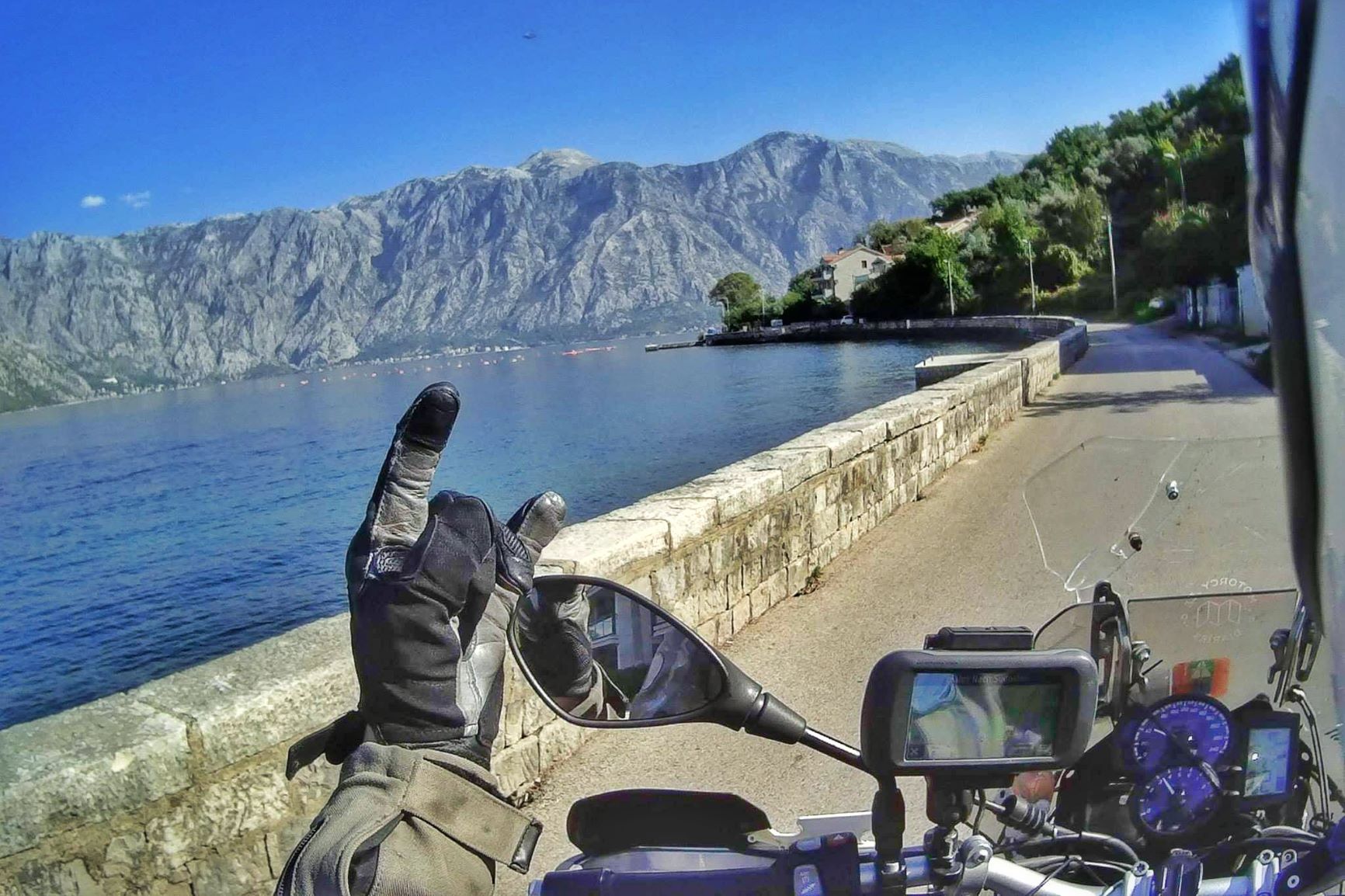 But the scenery is just something else. We stopped a few time for pictures and to take it all in. Yep, Achum was right… it's an incredible place.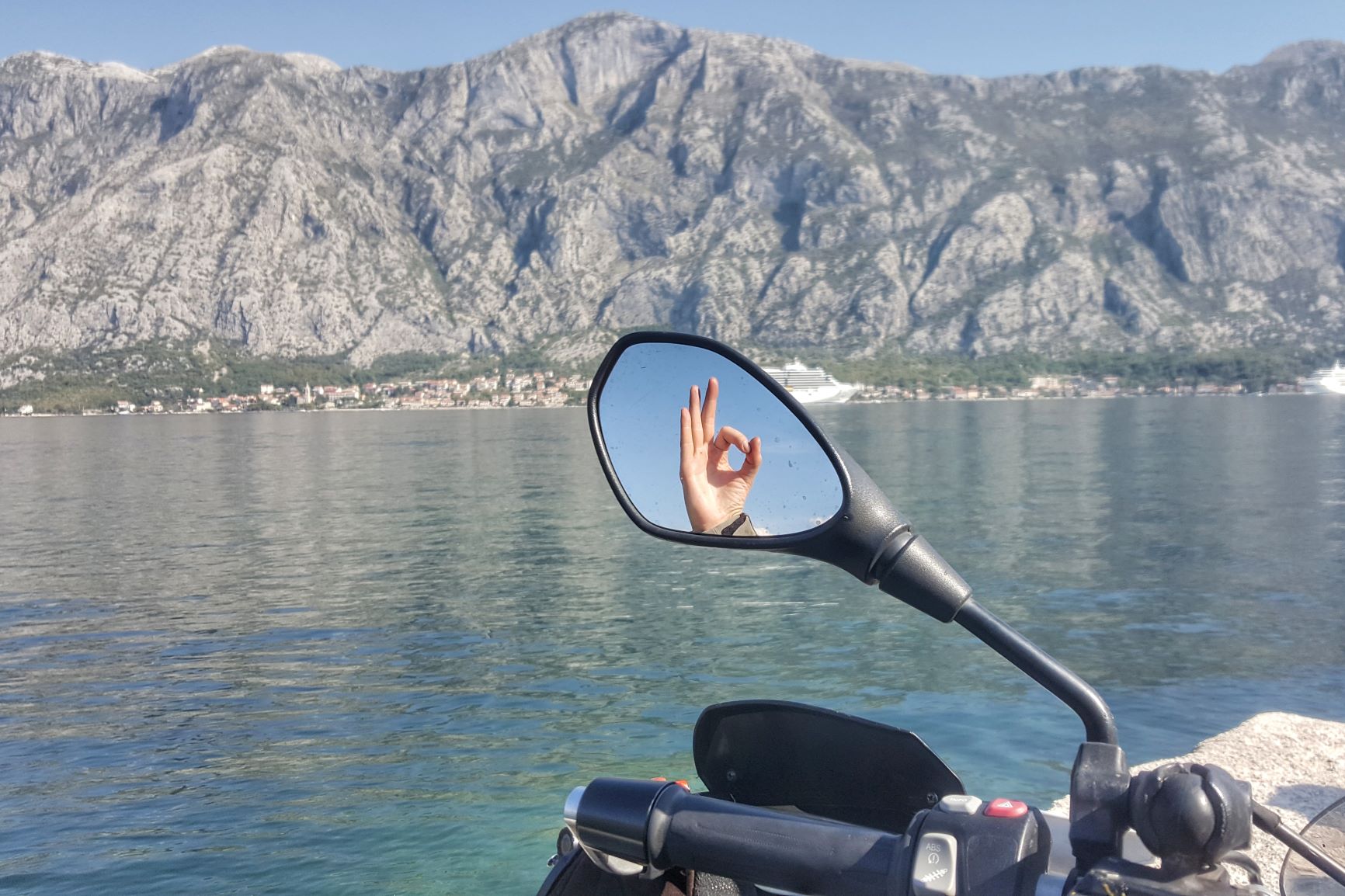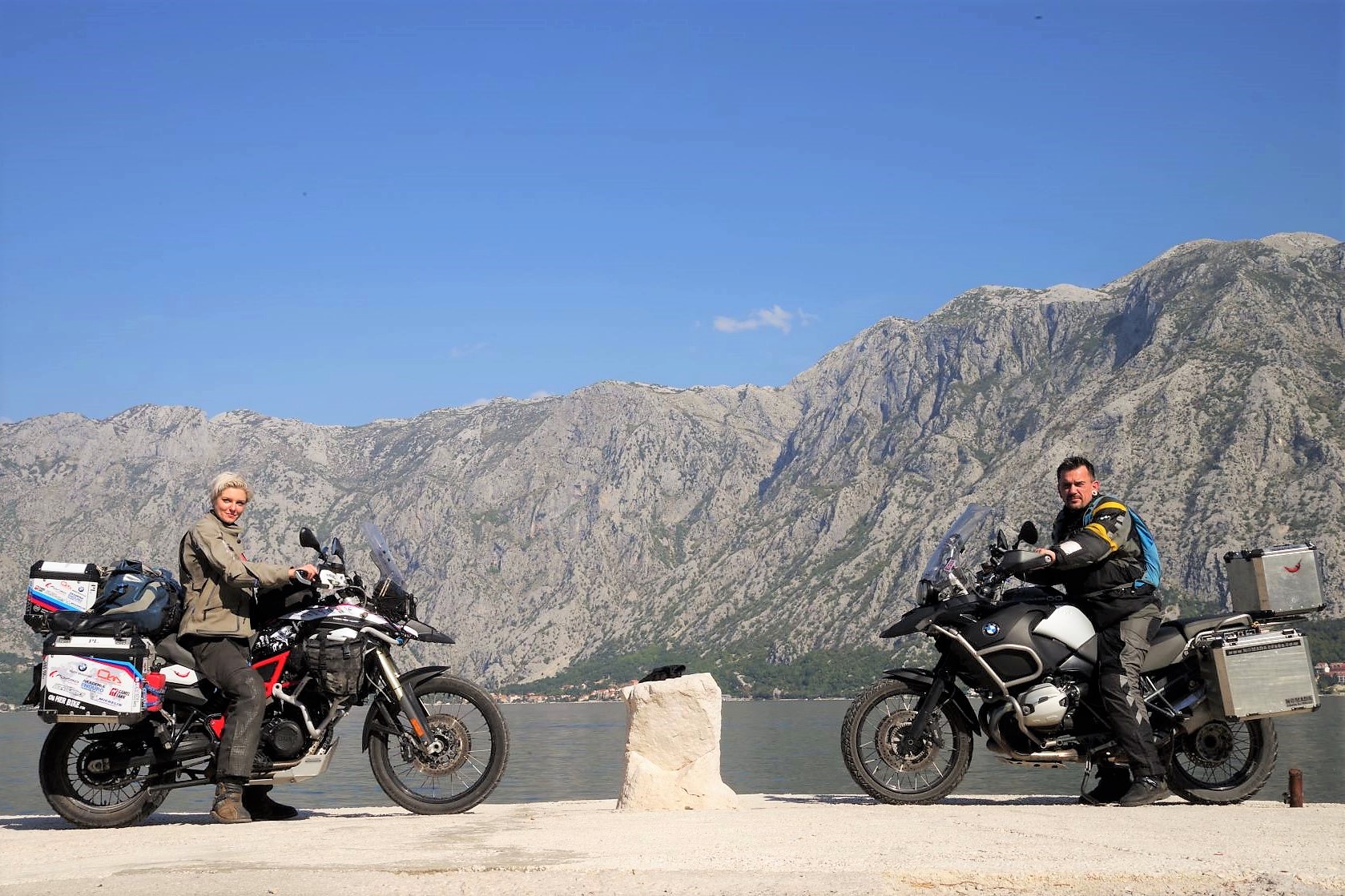 And we finally arrived in Kotor, we follow Maps Me to a hotel in the city centre. The hotel looked so run down we guessed it probably last had guests during Yugoslavian times. As we were trying to work out where else we could find a low budget place, a local approached us offering an apartment for 25 Euros. Done! We hopped on the bikes and followed our host to the apartment.
We stayed in Kotor for 2 night exploring the city and surrounds… as well as tasting the local beer and rakija of course!
The old town of Kotor is listed as a UNESCO World Cultural Heritage Site and is considered to be one of the most well-preserved medieval urban centres on the Adriatic.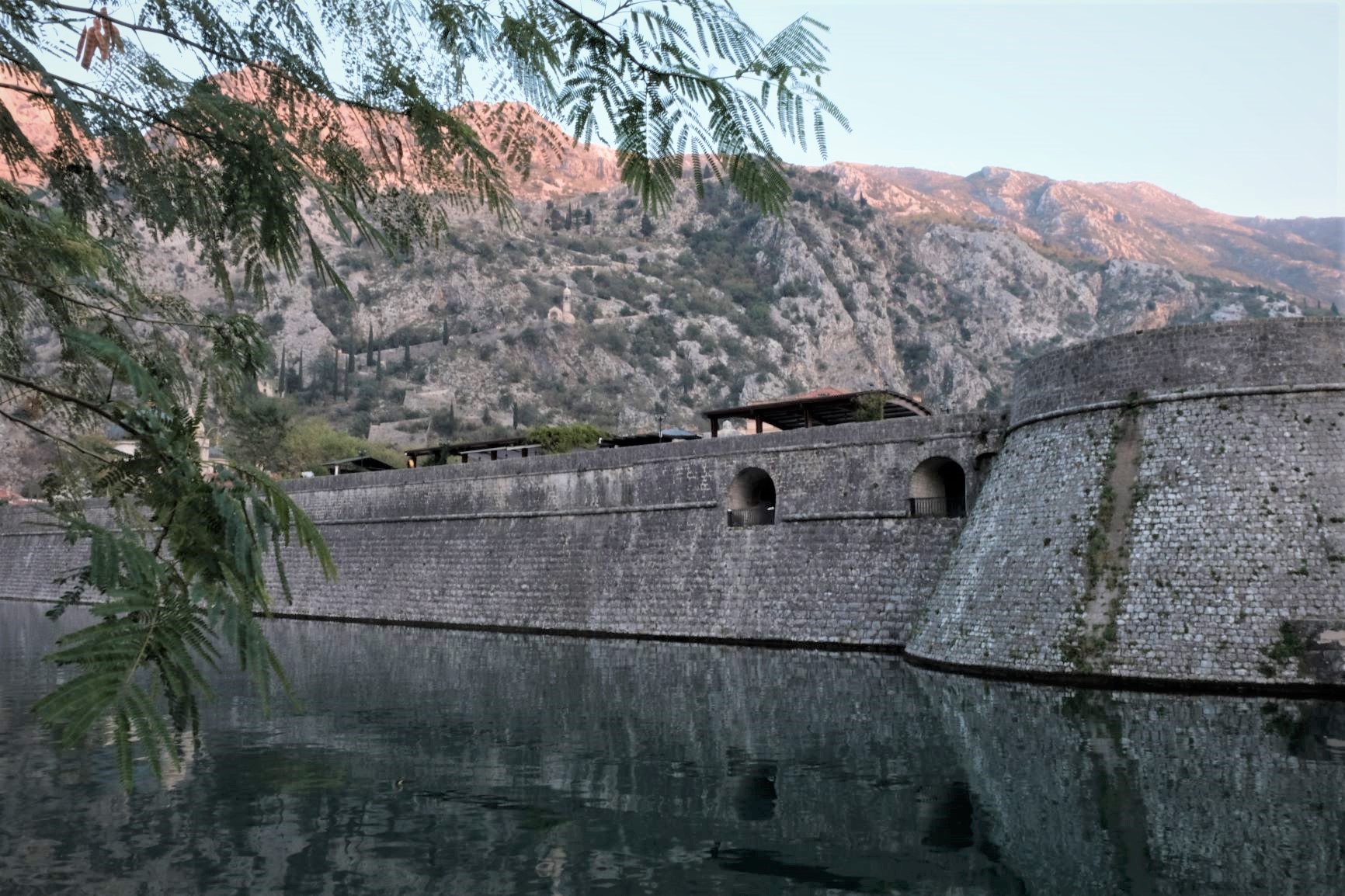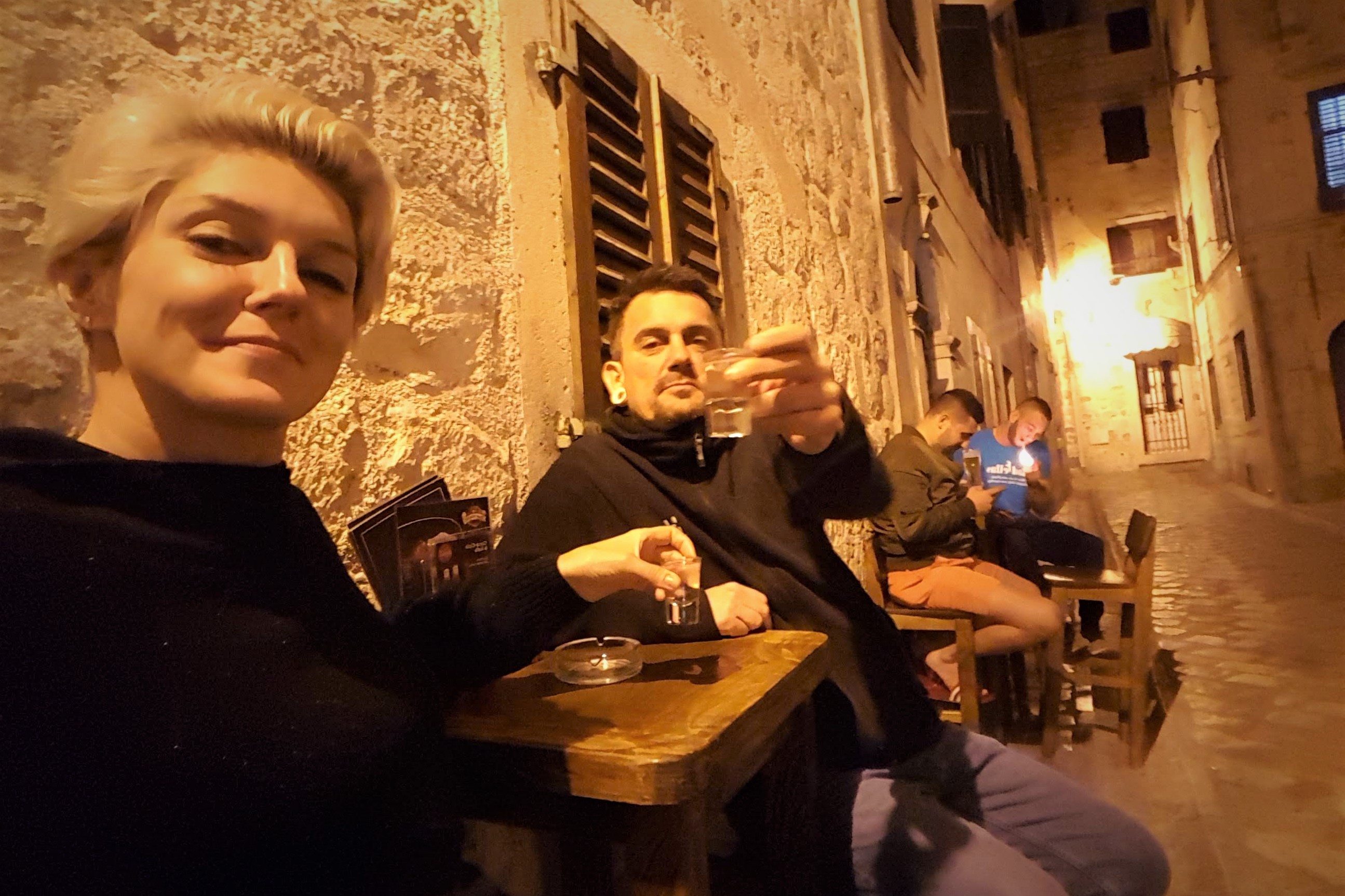 But for us riders, the standout highlight of the region is the Kotor Serpentine (called P1) of course! The Kotor Serpentine is a narrow one-lane road from Kotor to Cetinje. The road is very curvy and requires a lot of concentration because there is no margin for error there, with hardly any space to pass a car, not to mention a bus! It's crazy that they are allowed on that road.
As you climb up you can enjoy the views of Kotor Bay. Yep, Achum was right… it's incredible there!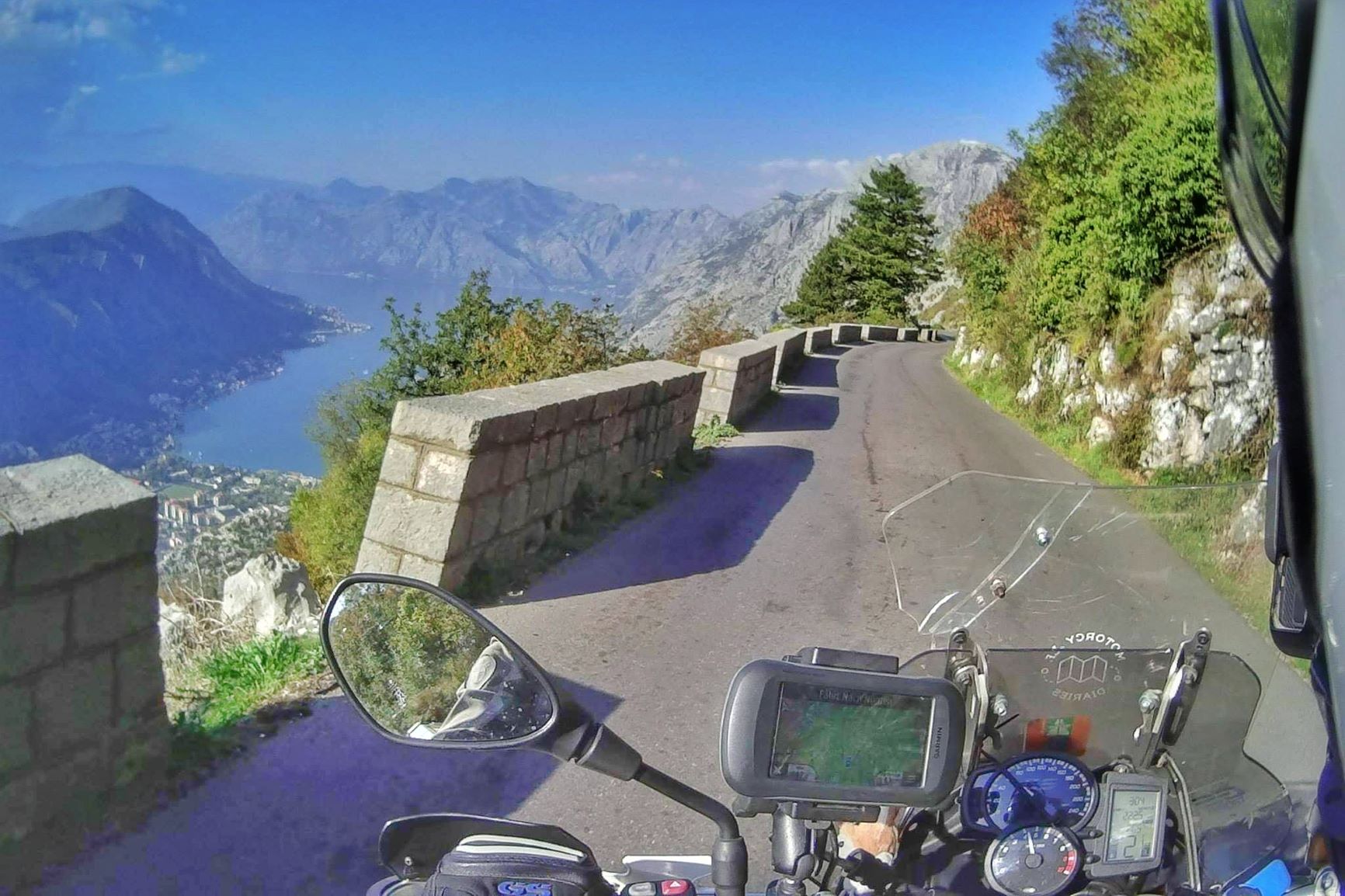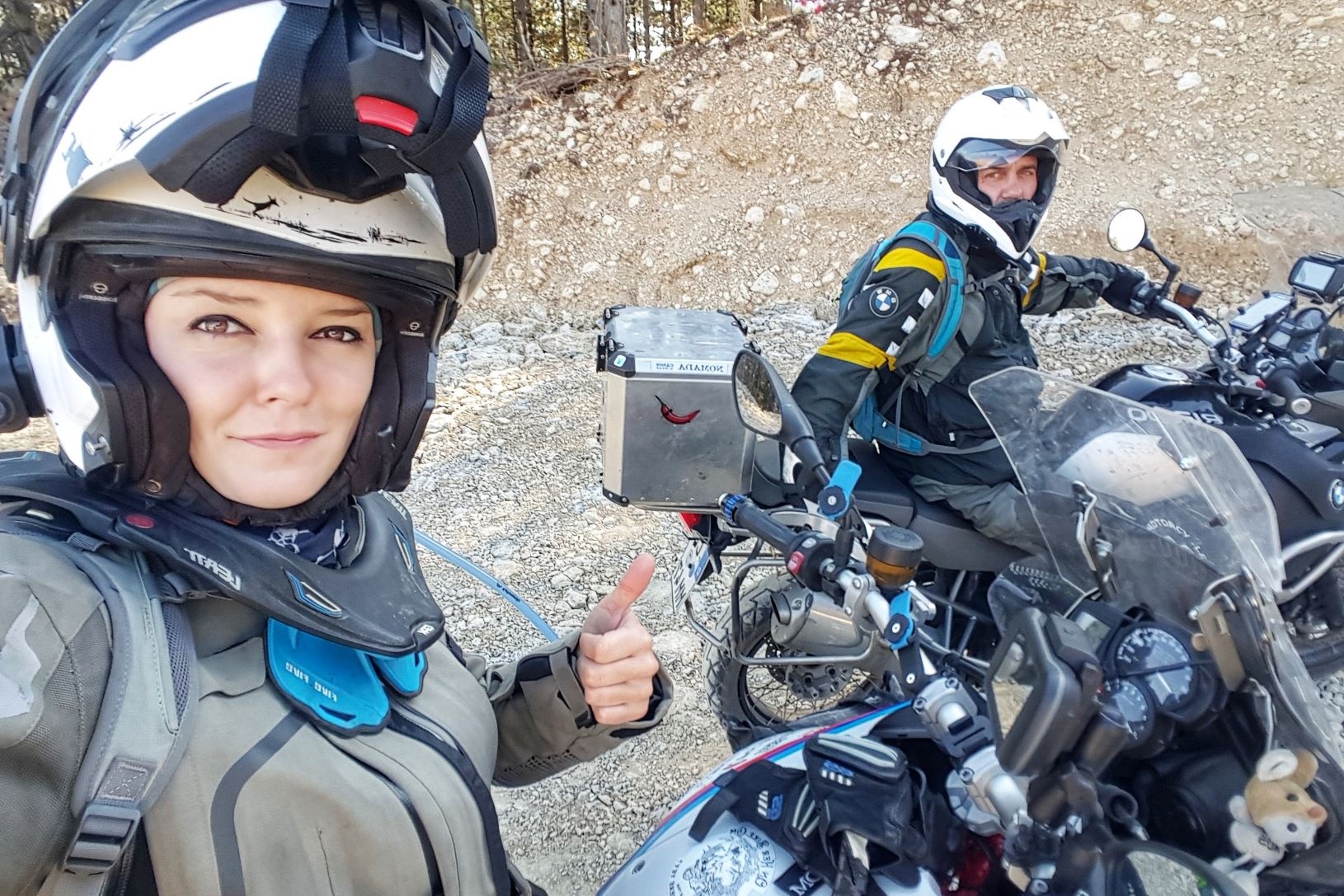 After three days of having a blast, Mariusz had to head back home so I rode with him back to Croatia. We said goodbye in Dubrovnik where I stayed for a couple of days before riding to Bosnia and then back to Montenegro again… but this time to wander through the mountains.
The border crossing in Stepan Polje was very quiet at this time of year. The procedure took no time and the moment I entered the country the road lead me along Piva River Canyon. I stopped for lots of pictures as you do in these circumstances…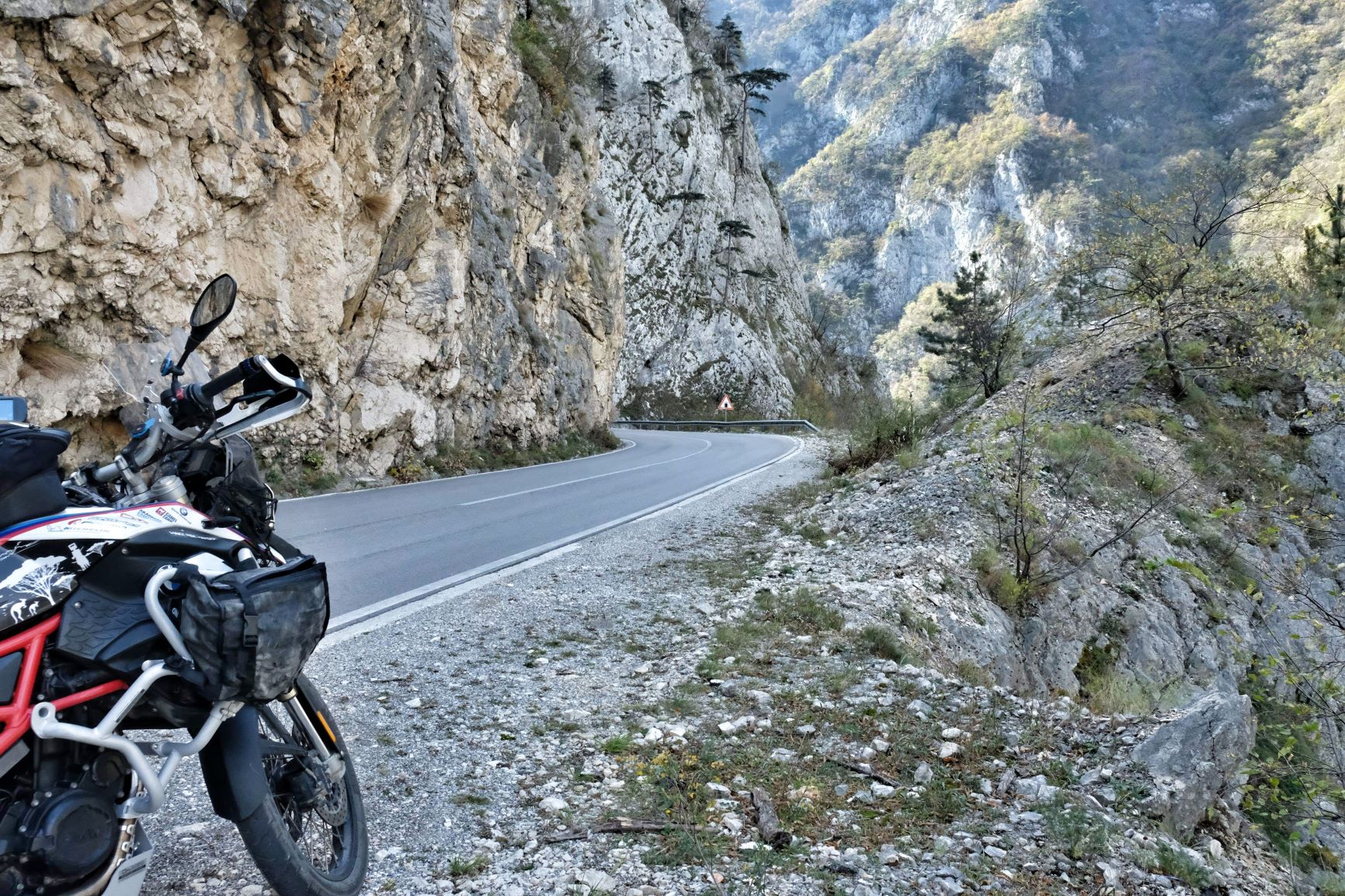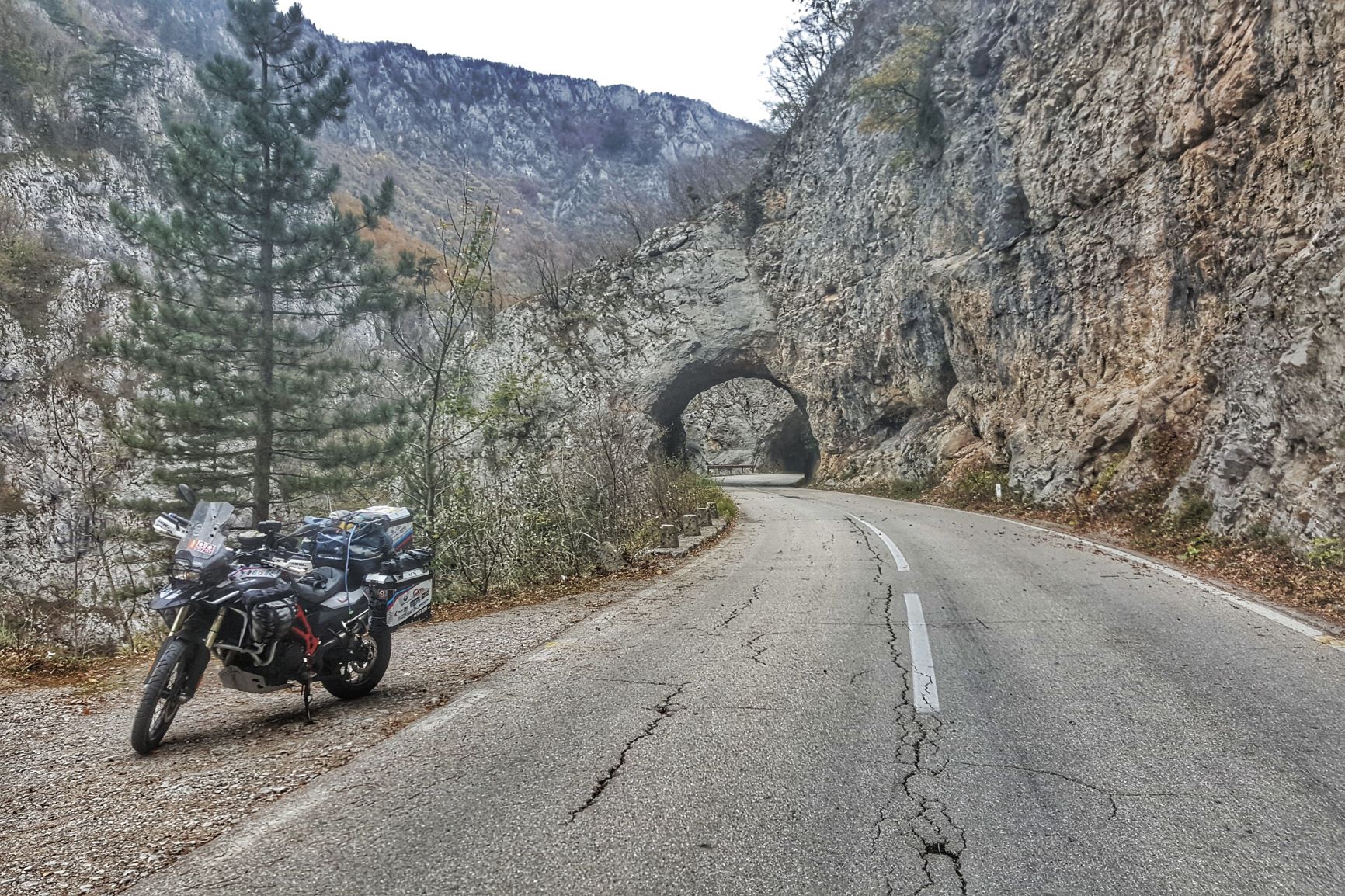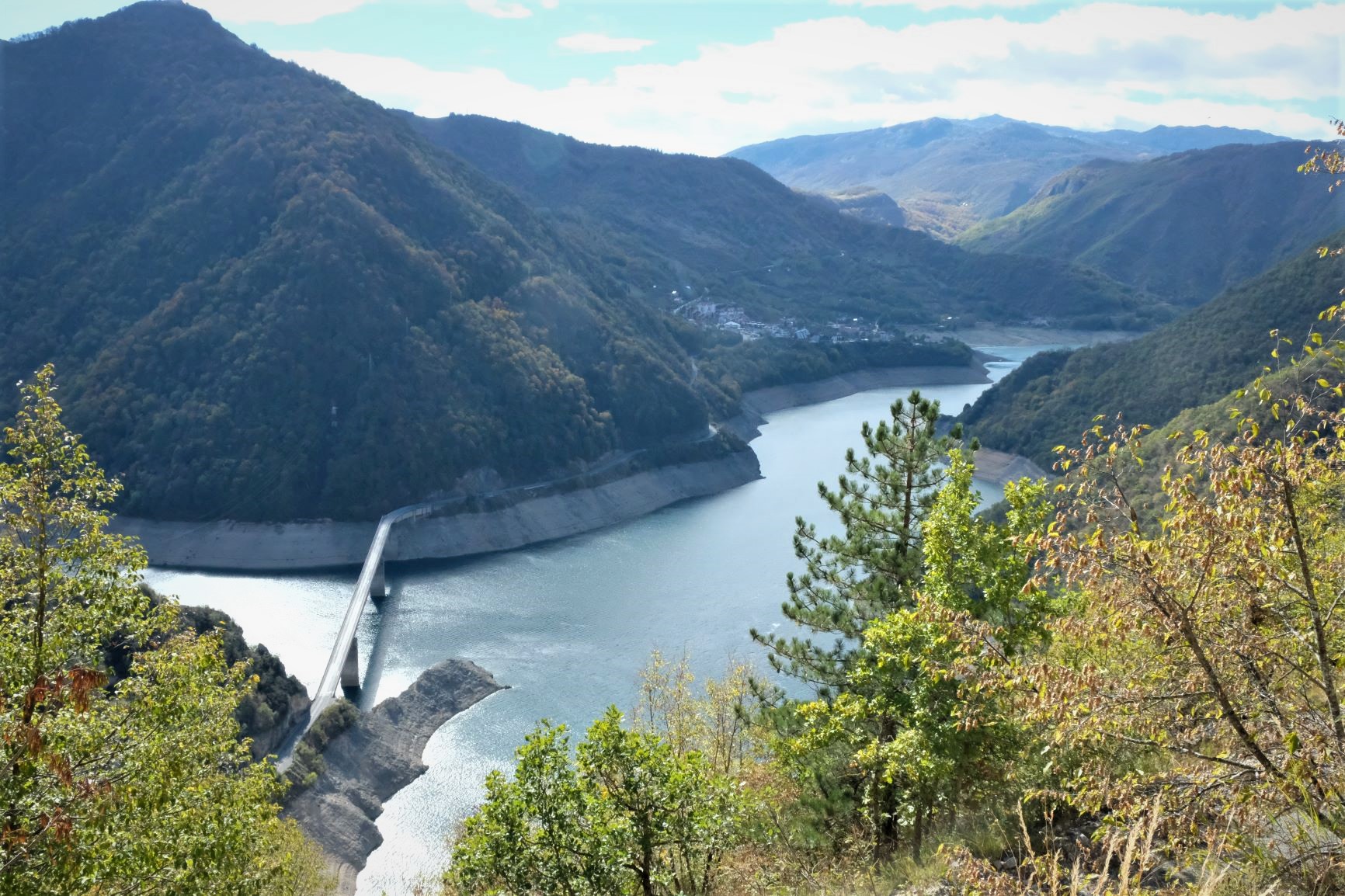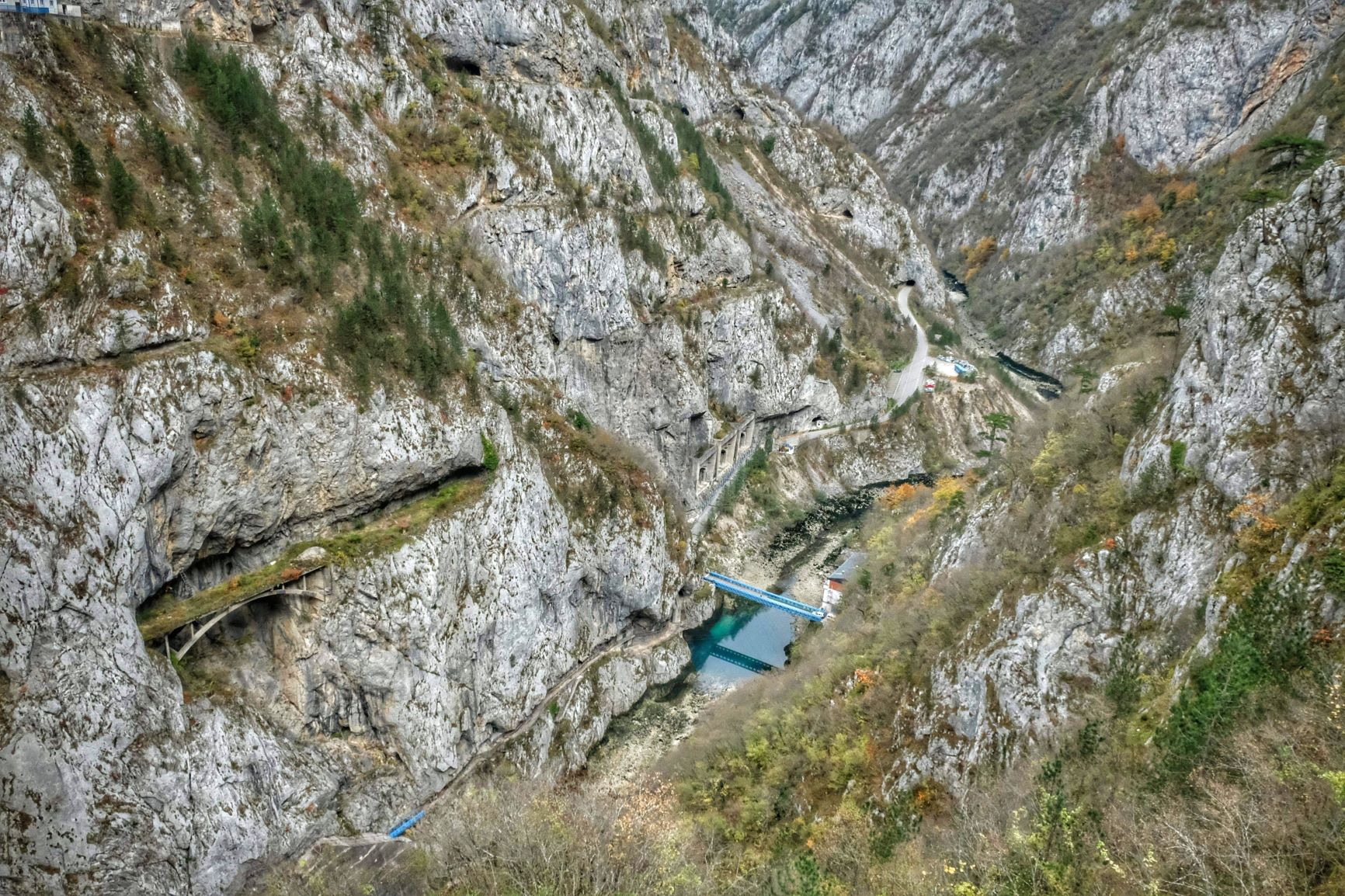 And finally, when I saw the turn off for the P14 road, I got all excited! P14 is a narrow road that takes you through the Durmitor National Park. I'd heard so much about this place and I just couldn't wait to get there! So off we go…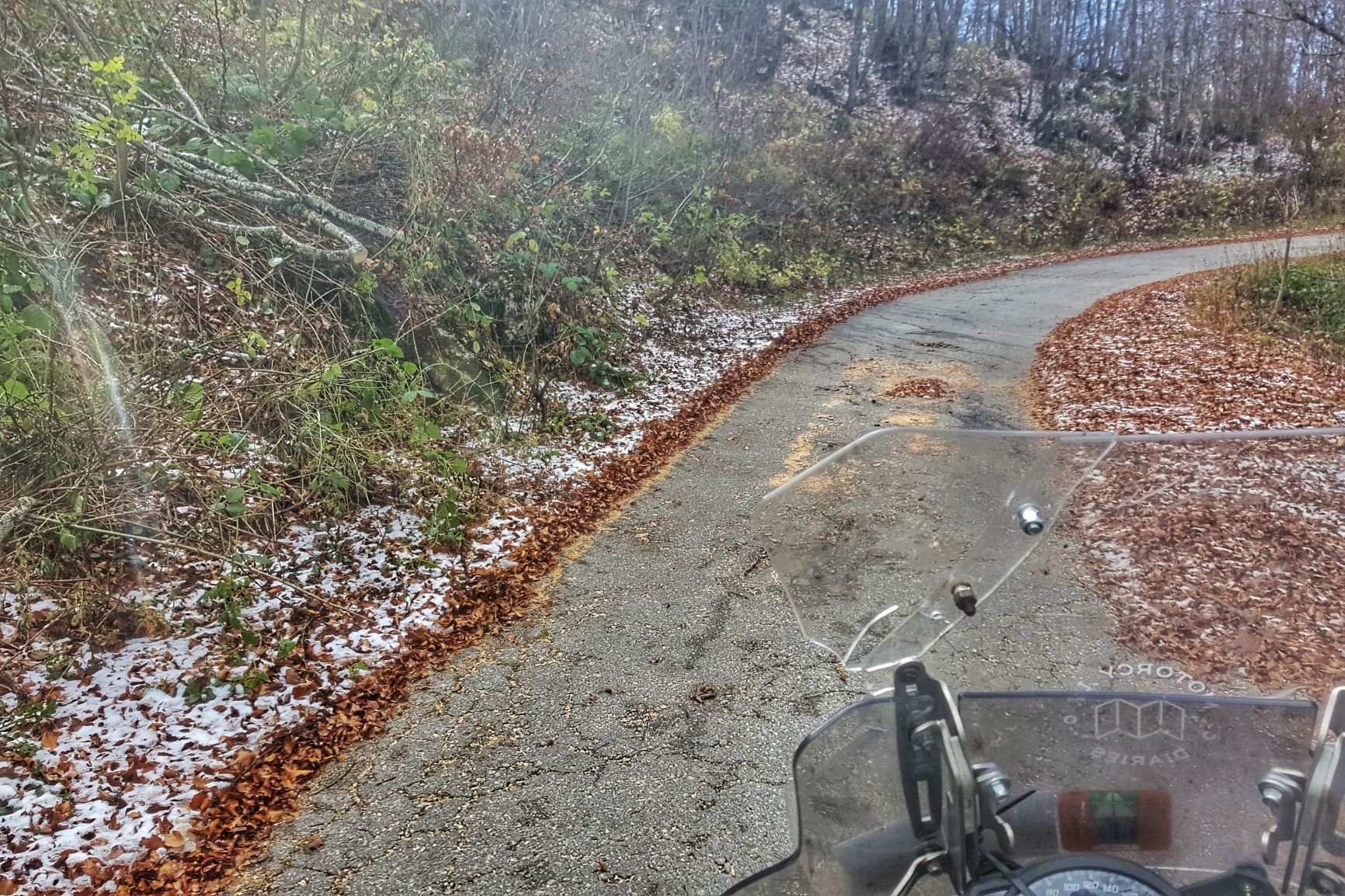 At the end of October, I knew it was the last chance to cross these mountains on the bike and the snow could fall any time soon, but I felt lucky… and so I was! With the increase in elevation, the temperature dropped down from 15 to 1.5 degrees Celsius and the snow started to appear here and there. Brrr, it was cold and windy! But the road was accessible. And the views were just wow! Durmitor is definitely a must see when you're in Montenegro.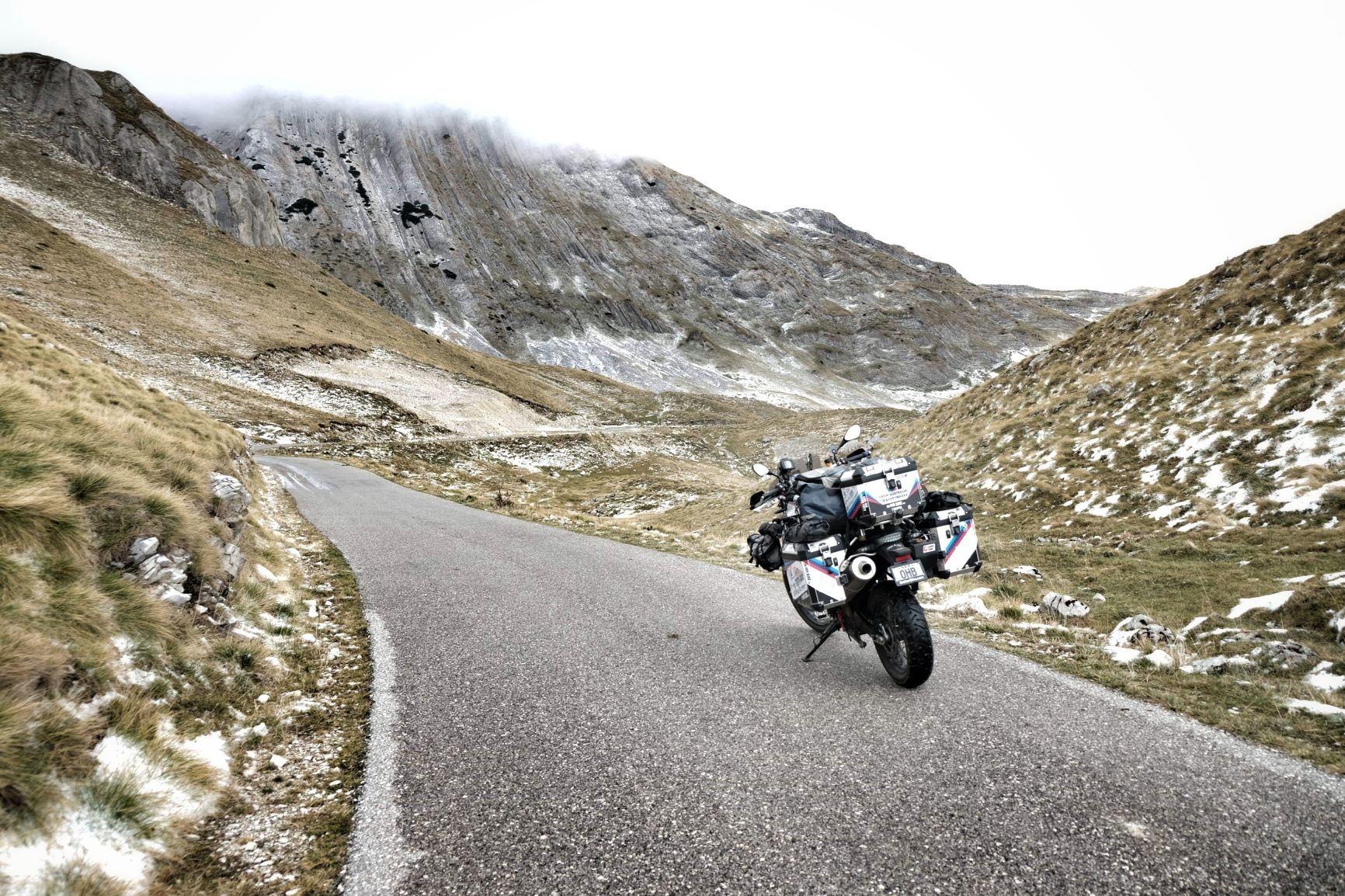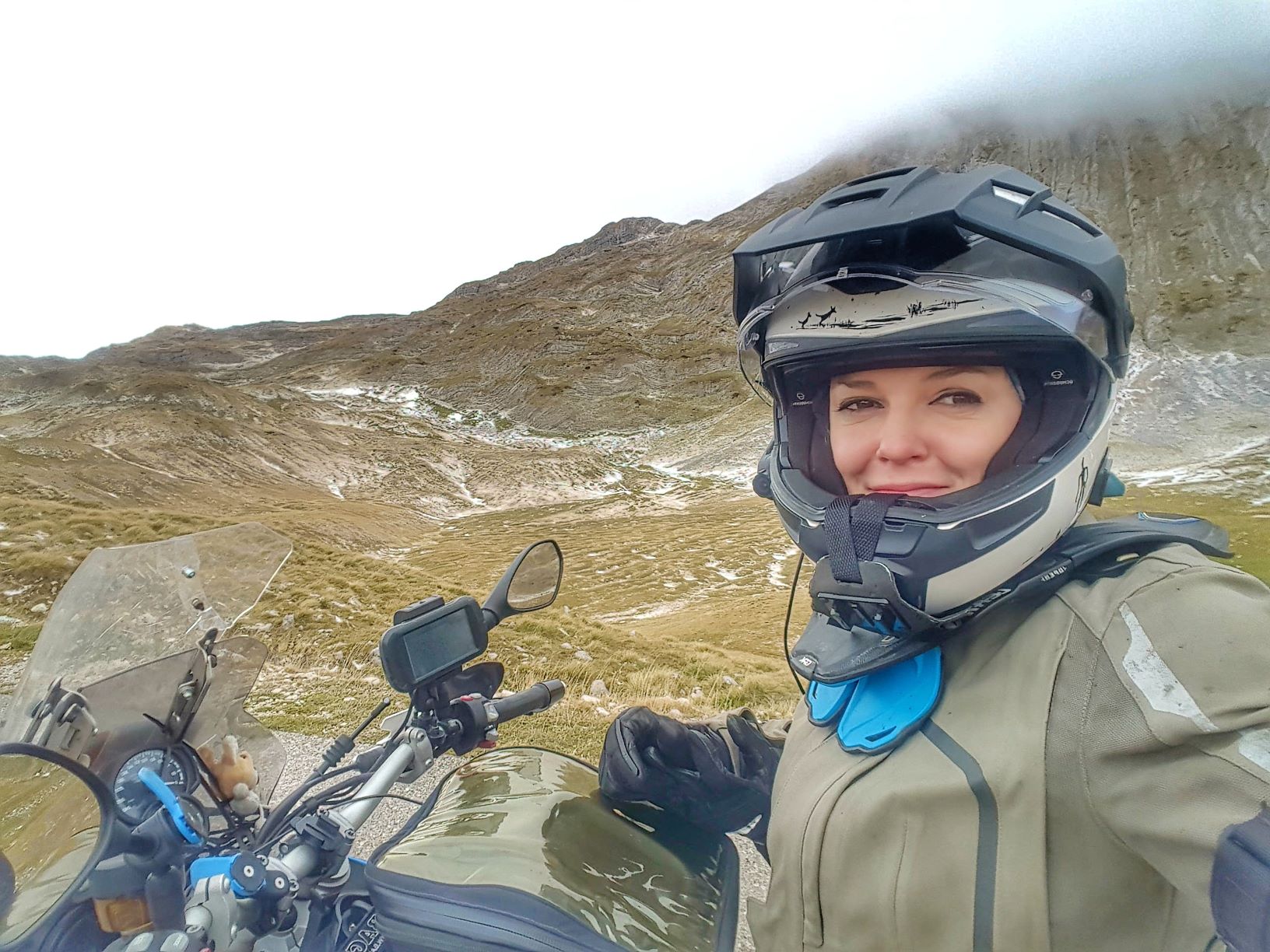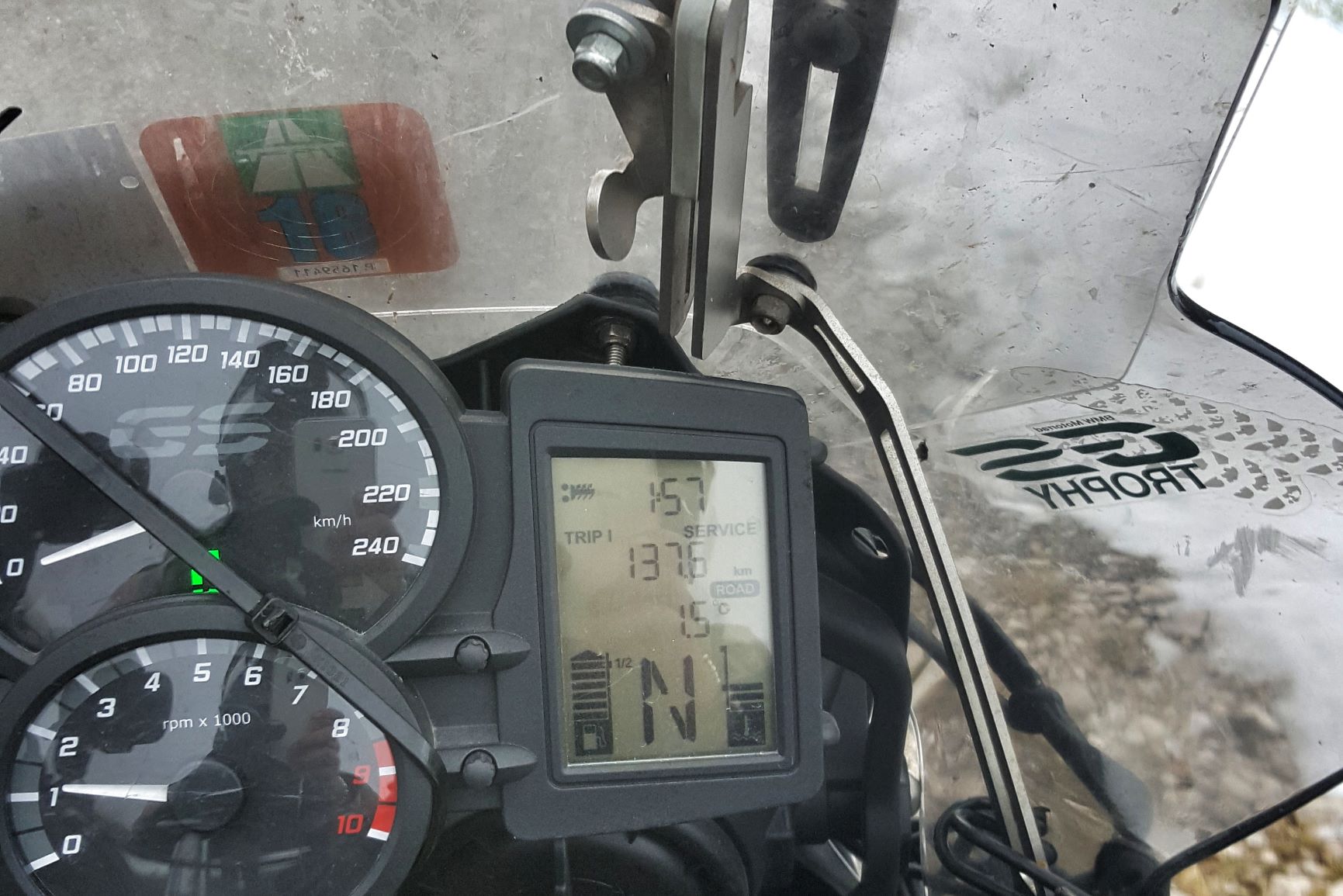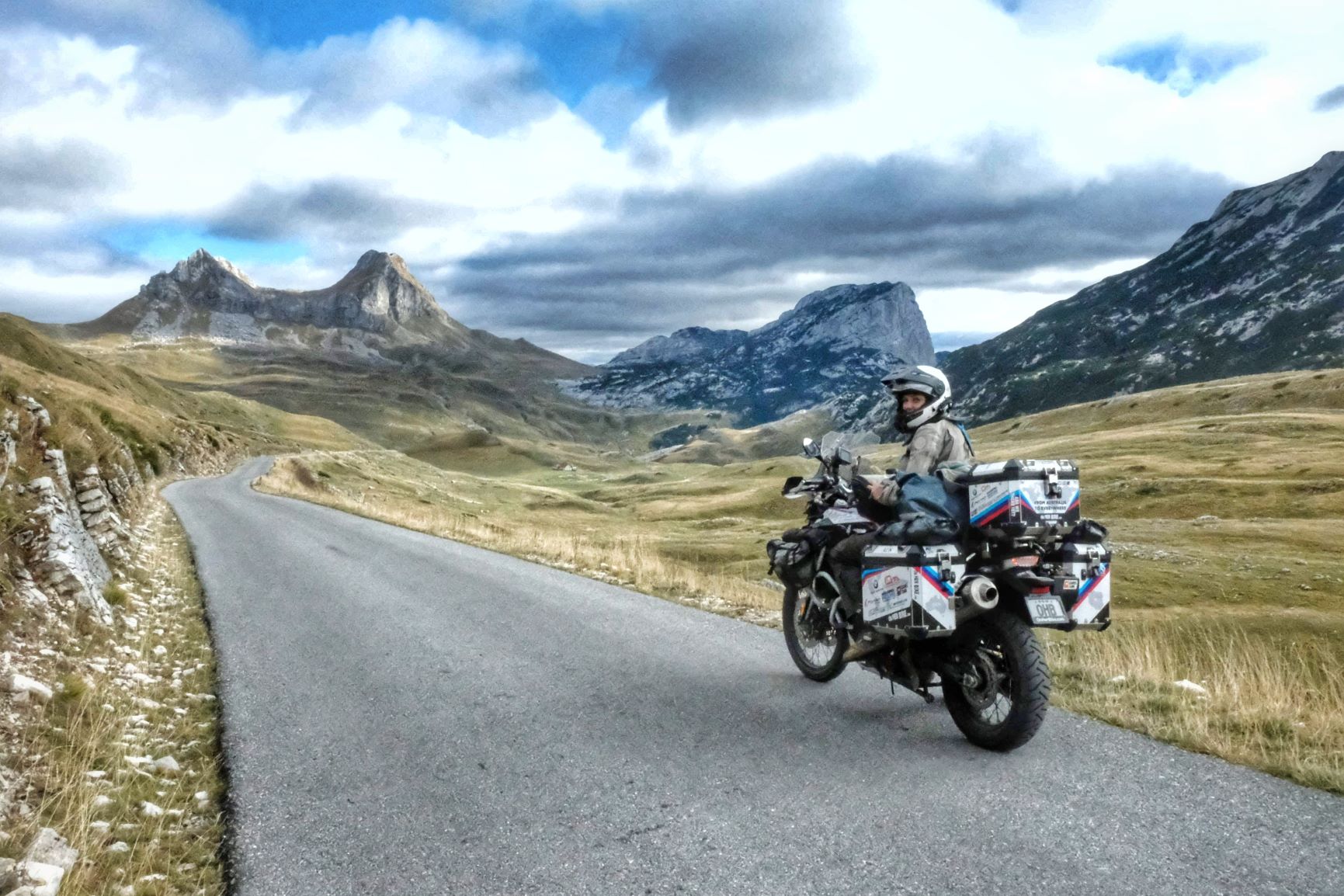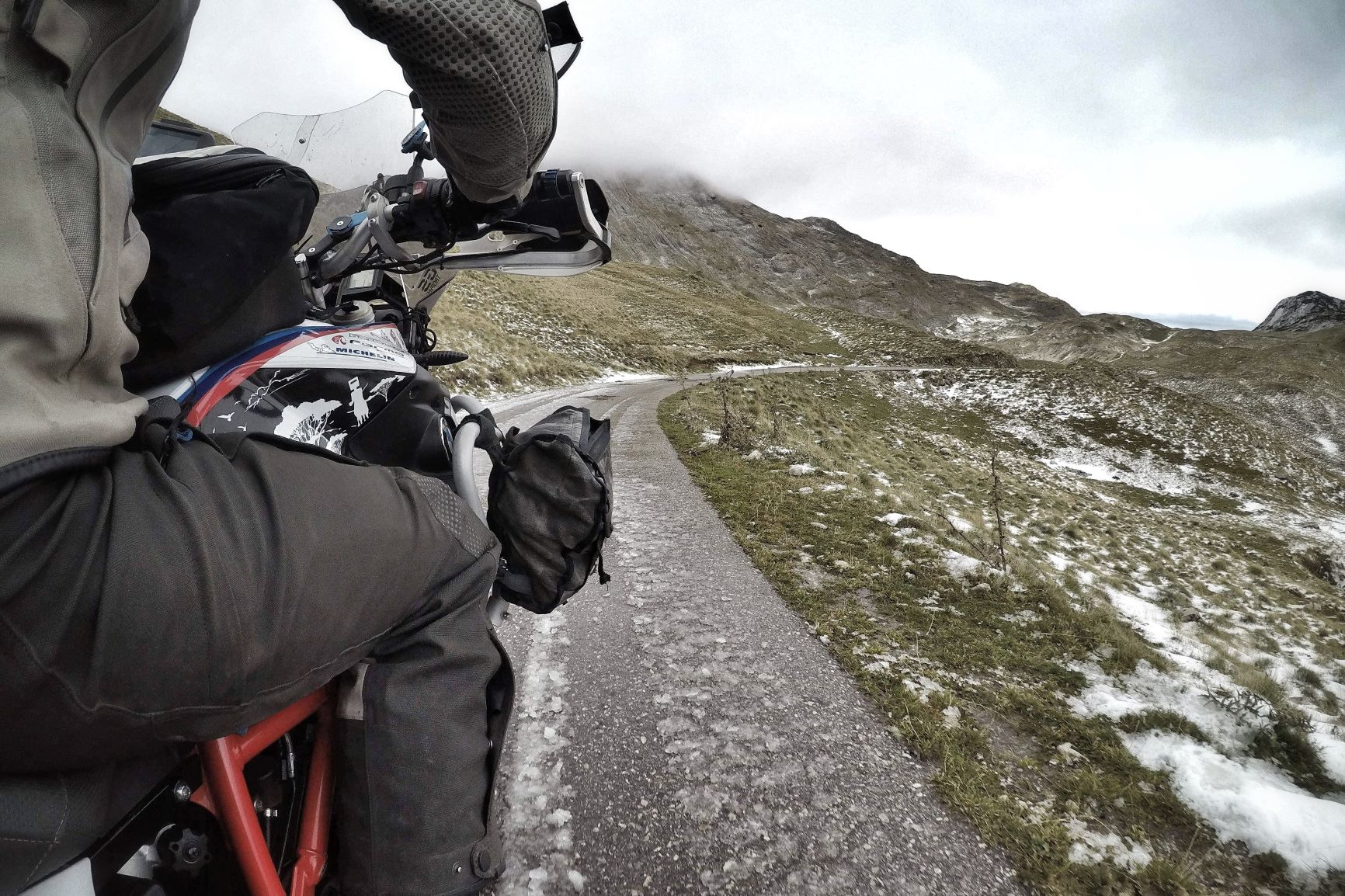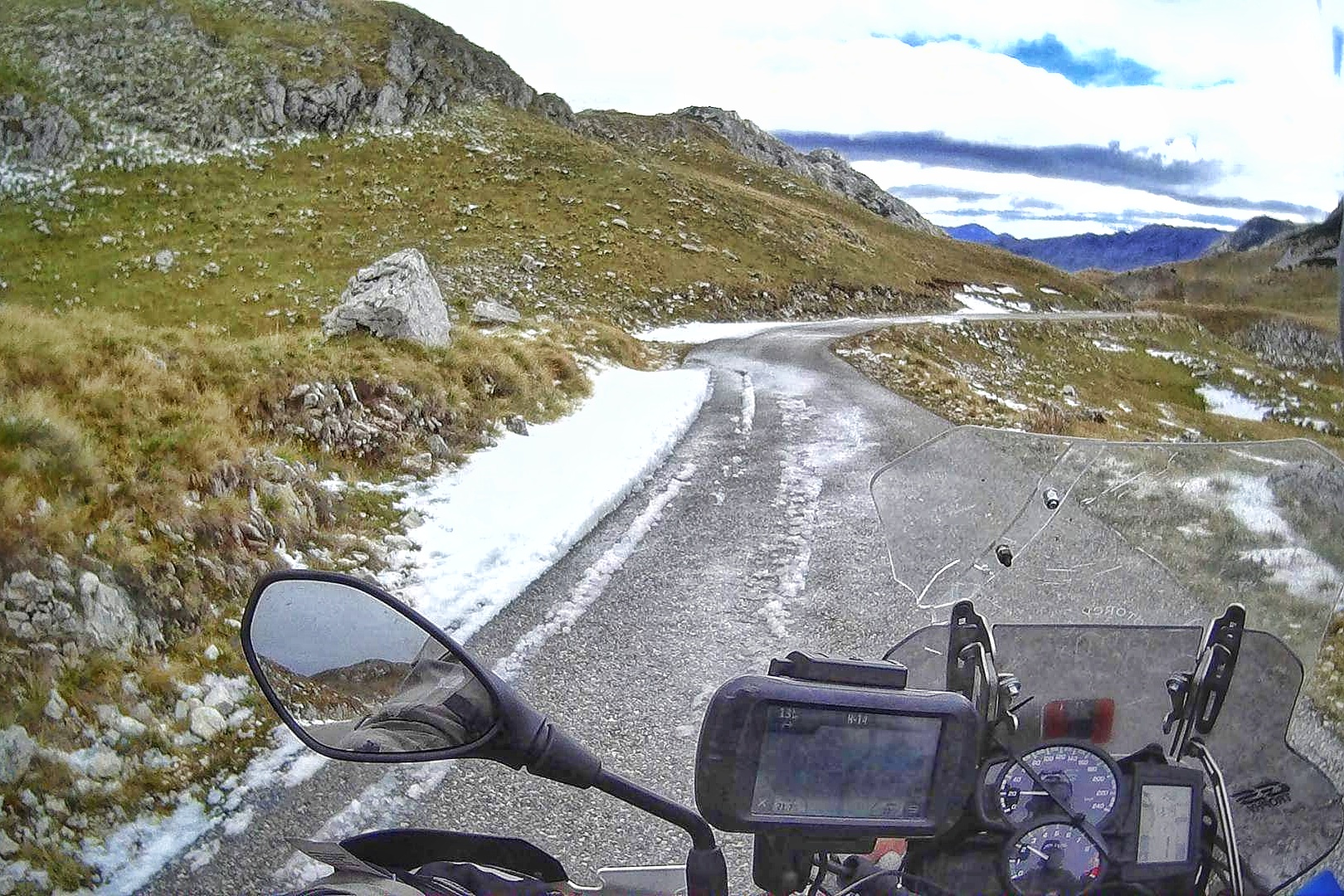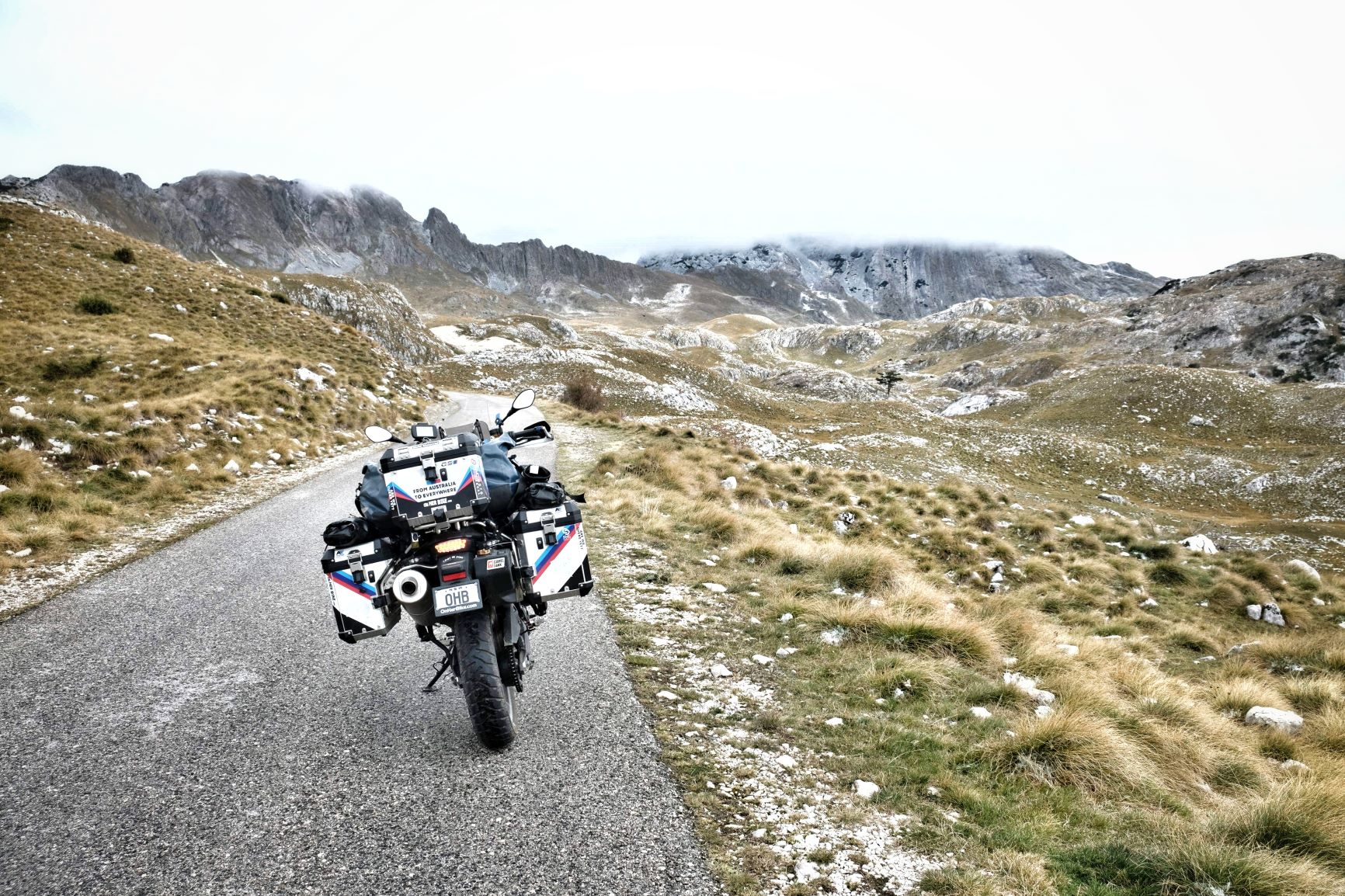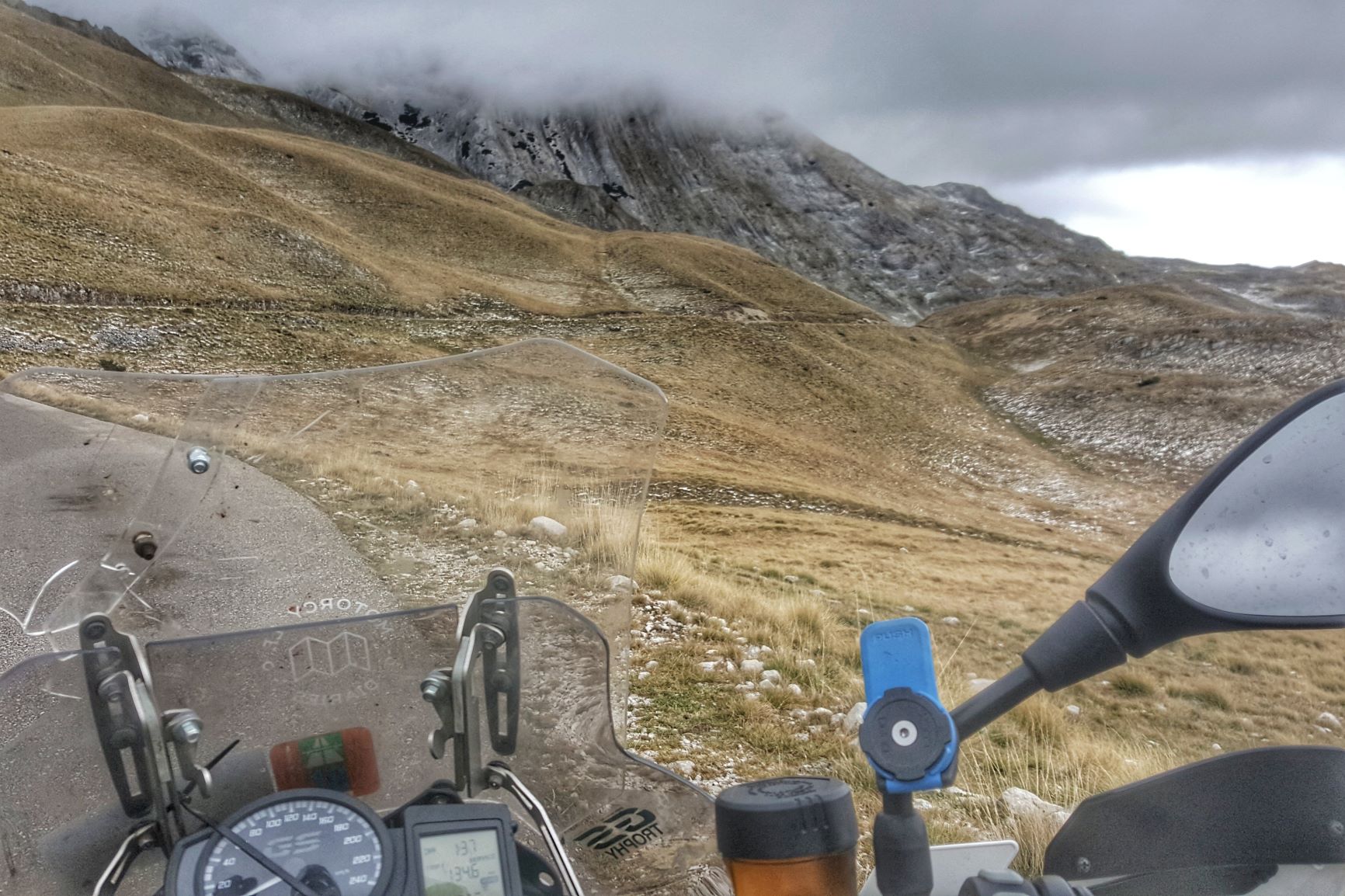 I was so cold that camping was completely out of the question. I search on Maps Me for a hotel close to the Serbian border and the little town of Pljevlja looked like a perfect location. Pljevlja is a little mining town and I'm not sure what there is to see there because the moment I arrived, I check myself into a cheap hotel, took a hot shower, ate hot soup and fell asleep like a baby. The cold makes me very tired, brrr.
The next morning I woke up as fresh as a daisy. Looking outside, the world looked a bit frozen… I'm sure glad I didn't camp last night!
Luckily about 10 am the sun warmed up the world enough to get back on the bike and head to Serbia…
In Numbers:
Duration: 5 days (18 -20th & 25-26th October 2018)
Total km's: 290km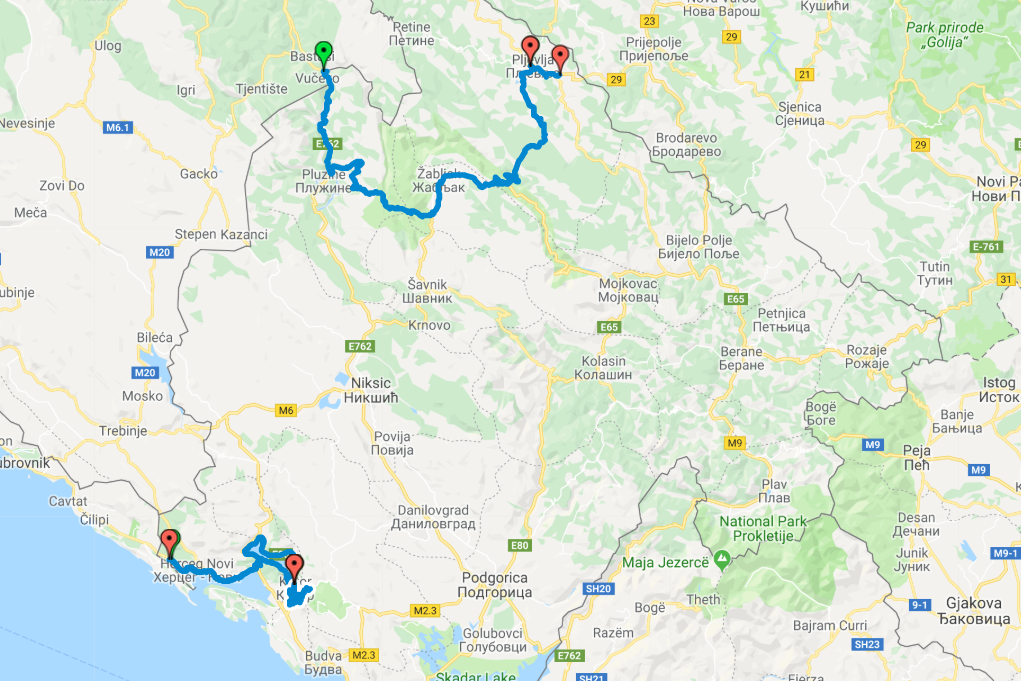 The "Are We There Yet" World Tour is about more than just me seeing the world on a motorcycle. Throughout my journey I'm raising money for a young disabled child in Poland named Franek. Franek was diagnosed with cerebral palsy (weakness of the entire right side of the body) and he will require constant rehabilitation for the rest of his life. All the money raised will go directly to helping Franek and his family lead as normal a life as possible so please donate  generously:
www.gogetfunding.com/arewethereyet