Slovenia
My time in Slovenia was very short, I spent only two days there and the highlight was definitely Lake Bled. They say Lake Bled is one of the most picturesque spots to visit in Slovenia, with a castle on top of a 130-meter cliff that rises above the lake and a church on Bled Island, I agree… it is very picturesque..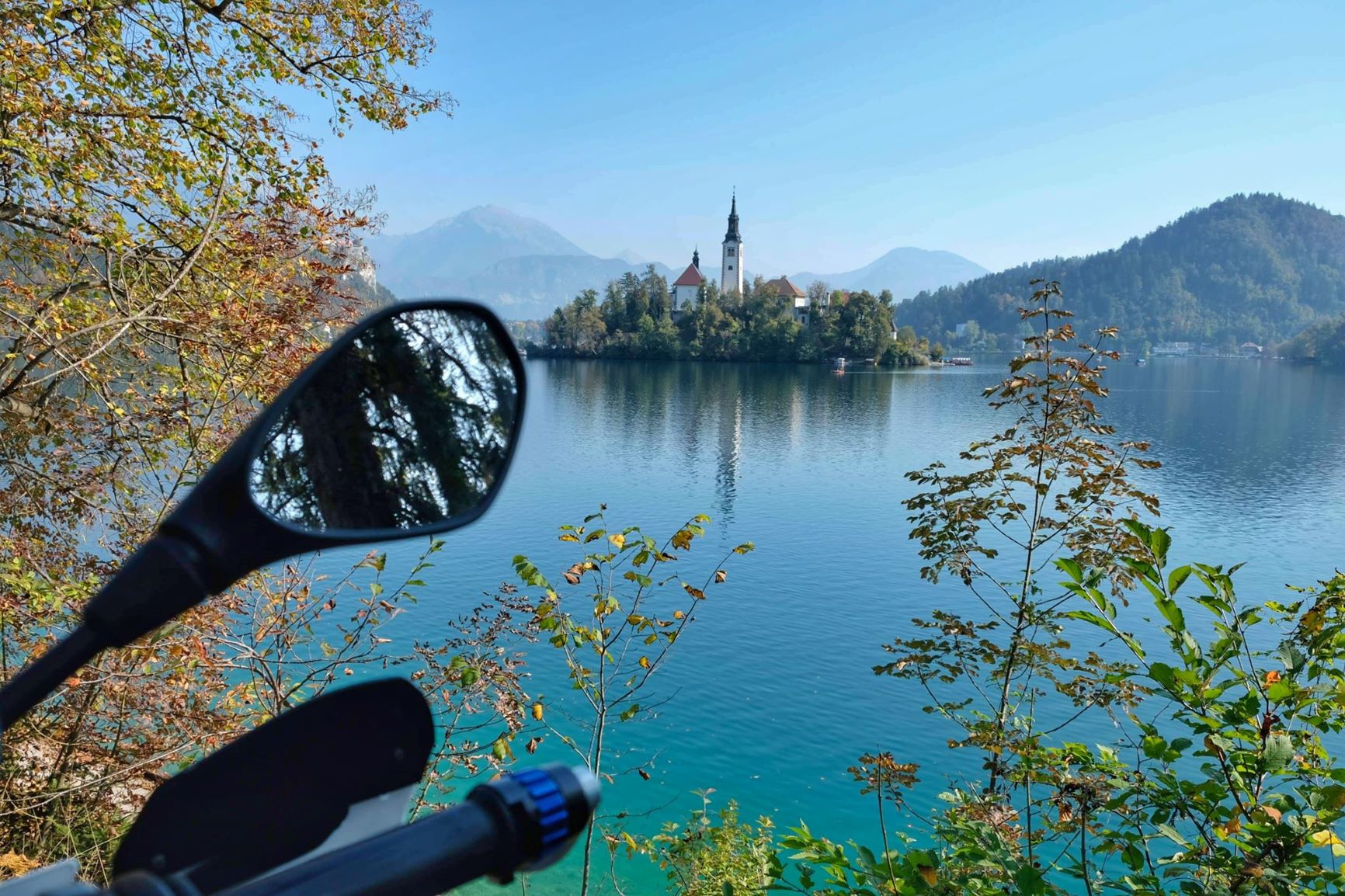 I checked myself into Bled Camping which was just a stone's throw from the lake. They have great facilities and it's a reasonable price at 11 Euros.
Soon afterwards Nora and Jojo (Adventurism) arrived at the campsite – as it happened they were passing through Slovenia on their way to Africa, same as me. Perfect timing! We hung out for a night and in the morning after breakfast we waved goodbye. I was sure I'd catch up with these guys somewhere else in the world once again!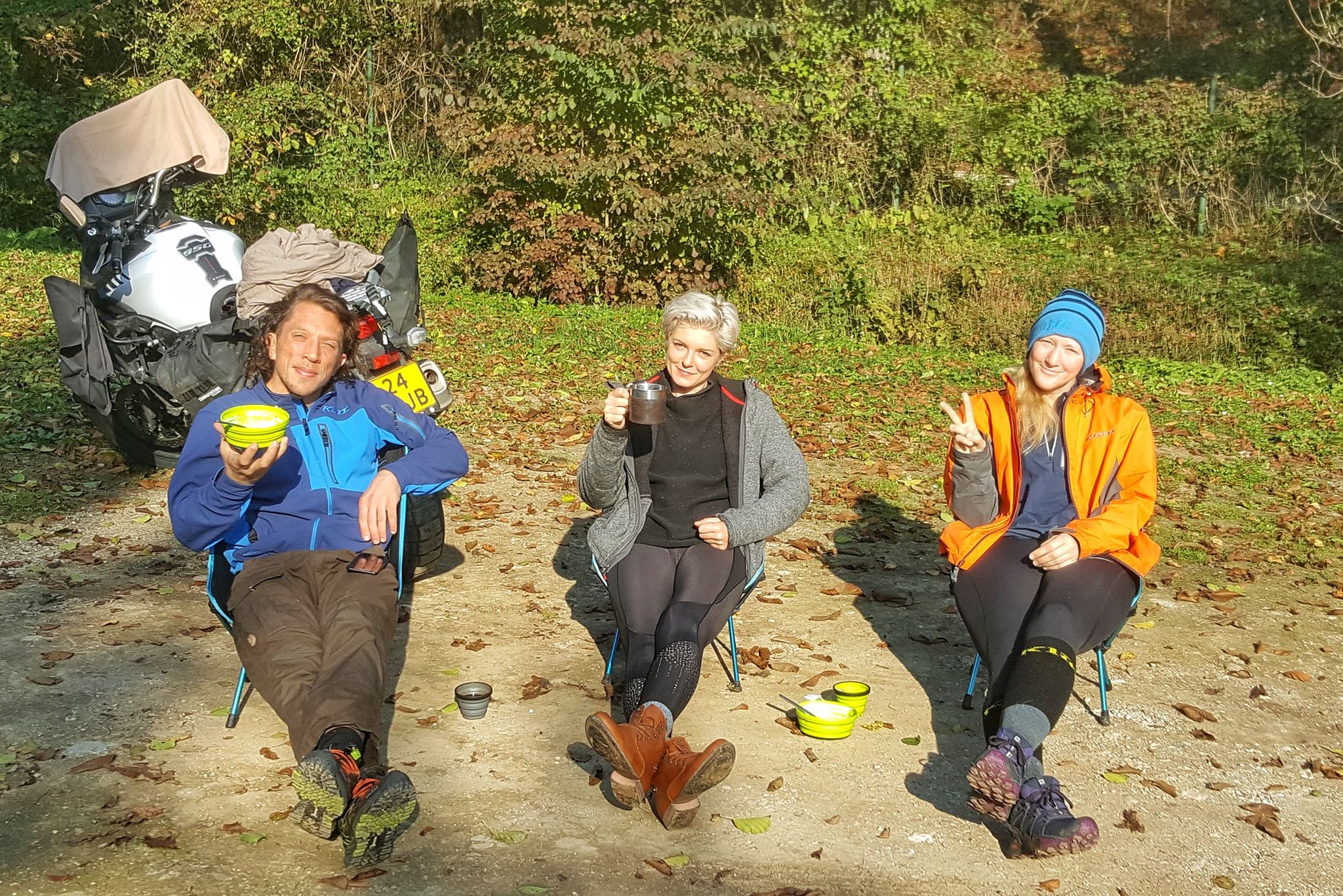 After Bled I rode to Ljubljana to meet my Insta friend Ana. I've been in touch with Ana via Instagram for quite sometime. Ana has just recently moved back to her native Slovenia from the USA and she let me send my Carnet to her address. I love those moments on the road when you finally meet your online penpals.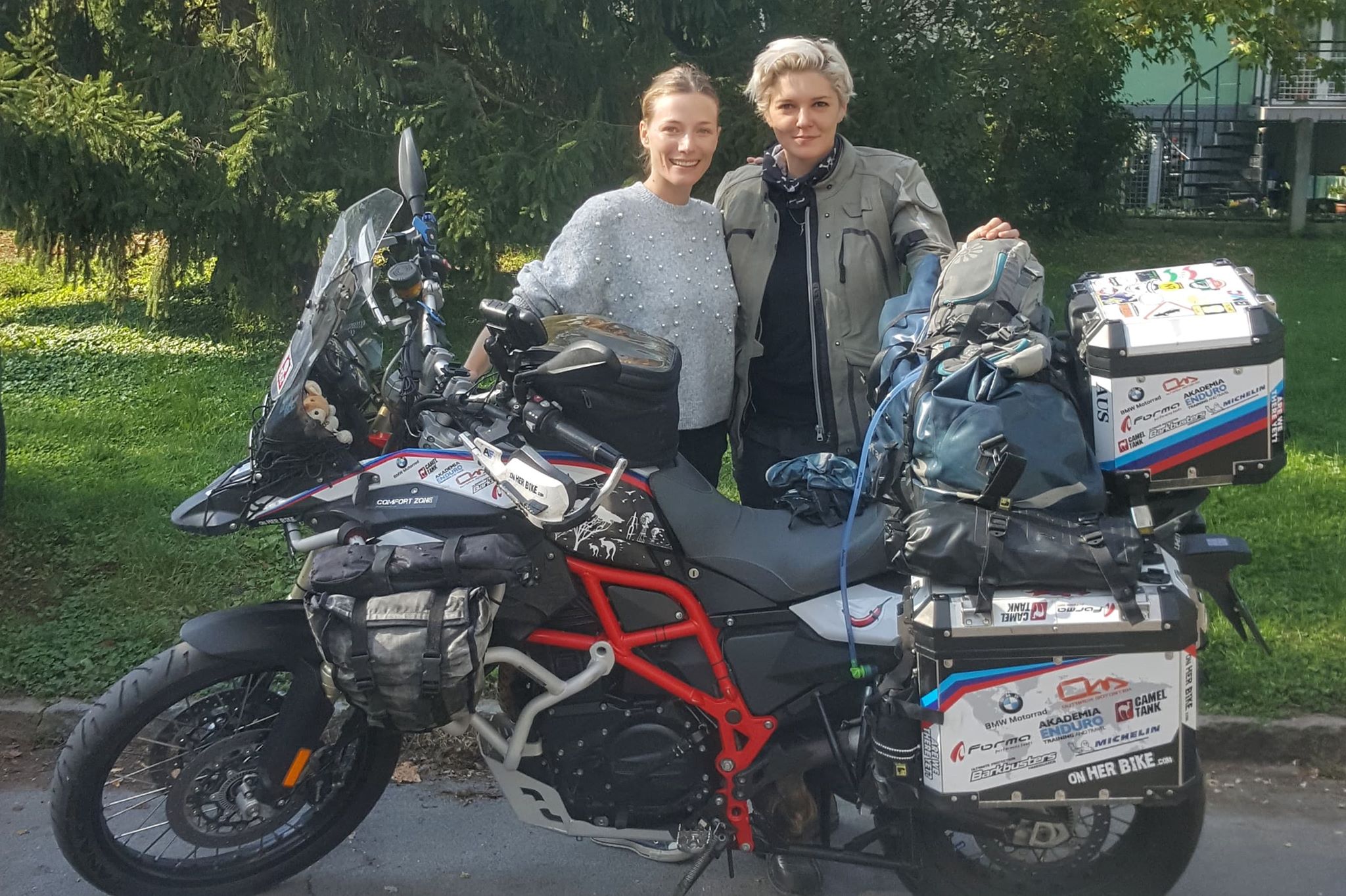 Ok, I must admit I hadn't really done any proper research about Slovenia and after Lake Bled I was playing it by ear. I knew that Slovenia was famous for its lakes so I thought it would be nice to stay another night at a lake. Lake Cerknica was on my route to Croatia and sounded like a very interesting location as this lake disappears and reappears due to the dry and wet seasons. To get there I made sure I took the roads less travelled…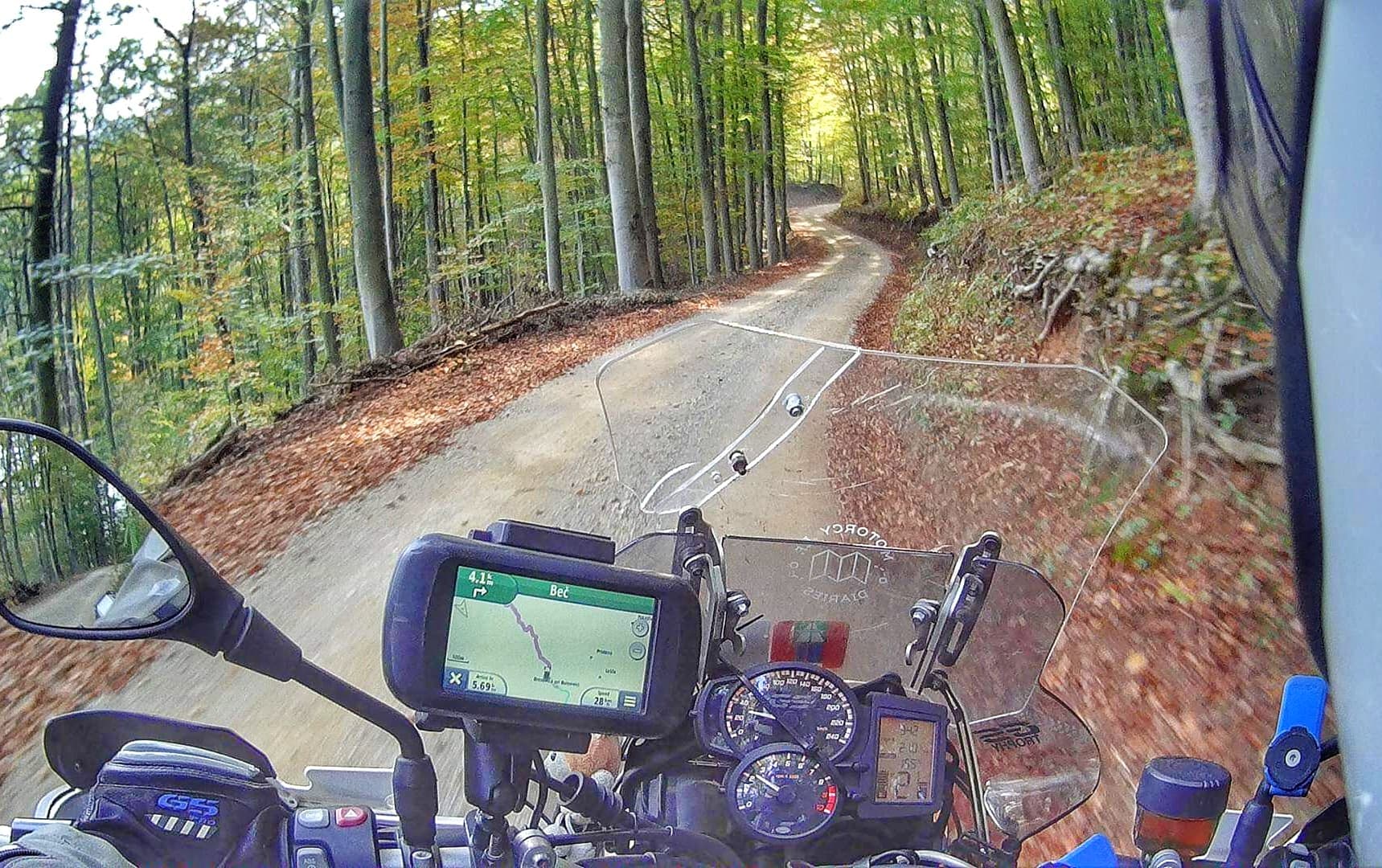 I was hoping to finally do some wild camping near the lake, but once I arrived there, I discovered that the gravel roads around the lake were closed. It was a Sunday and there were a lot of people around, so hiding in the bushes was out of the question. Why oh why is Europe so populated and controlled. It's a real effort to be adventurous here.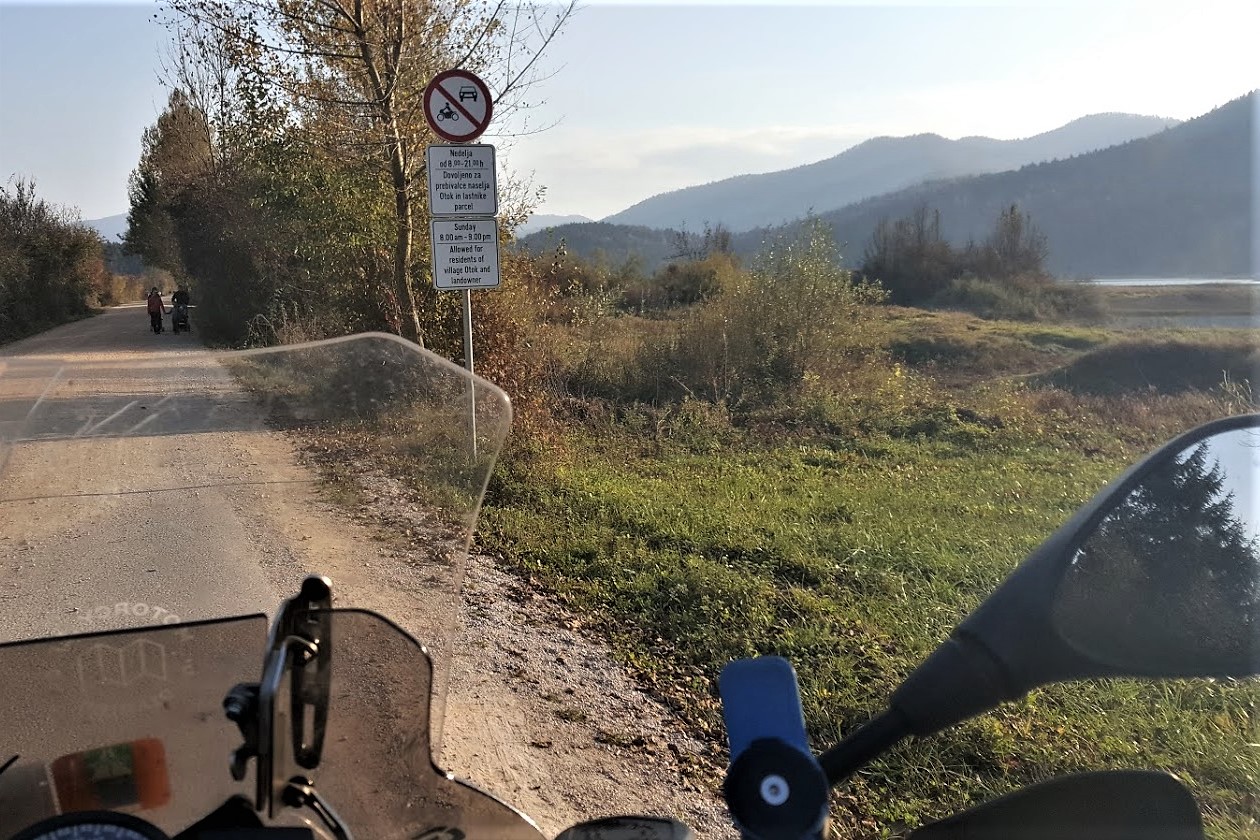 It was getting late so I had to look for a place to stay. It didn't look like there was much happening in the villages I was passing by, but every "free rooms" sign was 40 Euros… quite a steep price for what it was, but sometimes you just have to bite the bullet and force yourself to have some comfort 😉
Croatia was next!
In Numbers:
Duration: 2 days (13 -15th October 2018)
Total km's: 256km
The "Are We There Yet" World Tour is about more than just me seeing the world on a motorcycle. Throughout my journey I'm raising money for a young disabled child in Poland named Franek. Franek was diagnosed with cerebral palsy (weakness of the entire right side of the body) and he will require constant rehabilitation for the rest of his life. All the money raised will go directly to helping Franek and his family lead as normal a life as possible so please donate  generously: