Southern Italy
The overnight ferry from Durrës (Albania) to Bari (Italy) took 9 hours. There are a few companies that operate this route, but I decided to go with Ventouris Ferries. The total cost for the bike and ensuite cabin was 98 Euros. You can save money if you don't mind spending the night on a chair in the common area, but I decided to get the cabin and didn't regret it – I had a great night's sleep and I was fresh as a daisy and ready to ride again once we reached Italy.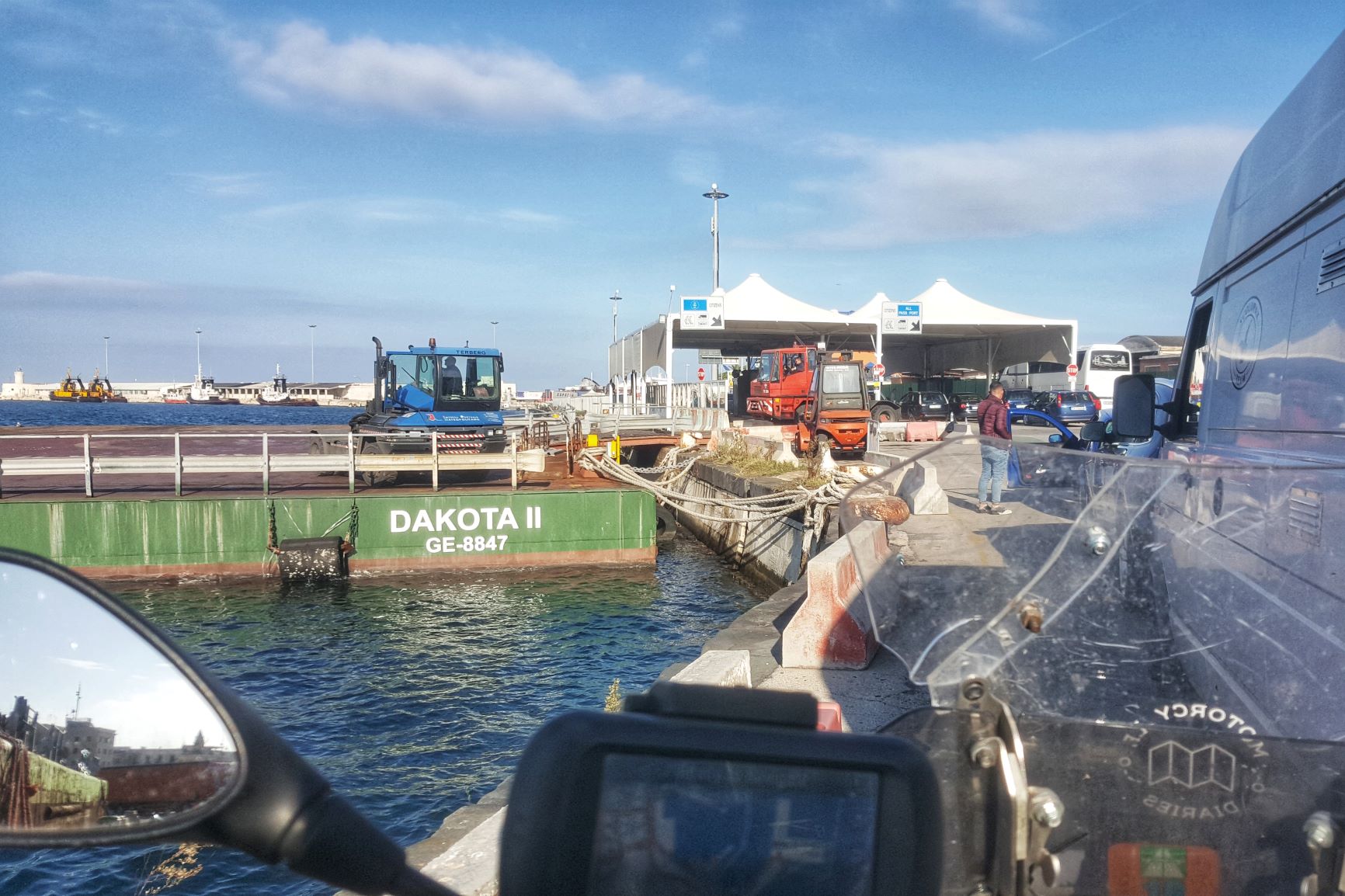 My schedule was tight once again. In 7 days I was catching a ship to Israel, had to do a major service on my bike and check the chain.
Reli From Albania had recommenced a very unique location which was only 60 km from the ferry port. This was the first time I'd seen such interesting architecture. Alberobello is a small town in Puglia in Southern Italy, famous for its Trulli. Trulli are cone-roofed houses which date back from as early as the mid-14th century. It was like walking around in a fairy-tale. Amazing!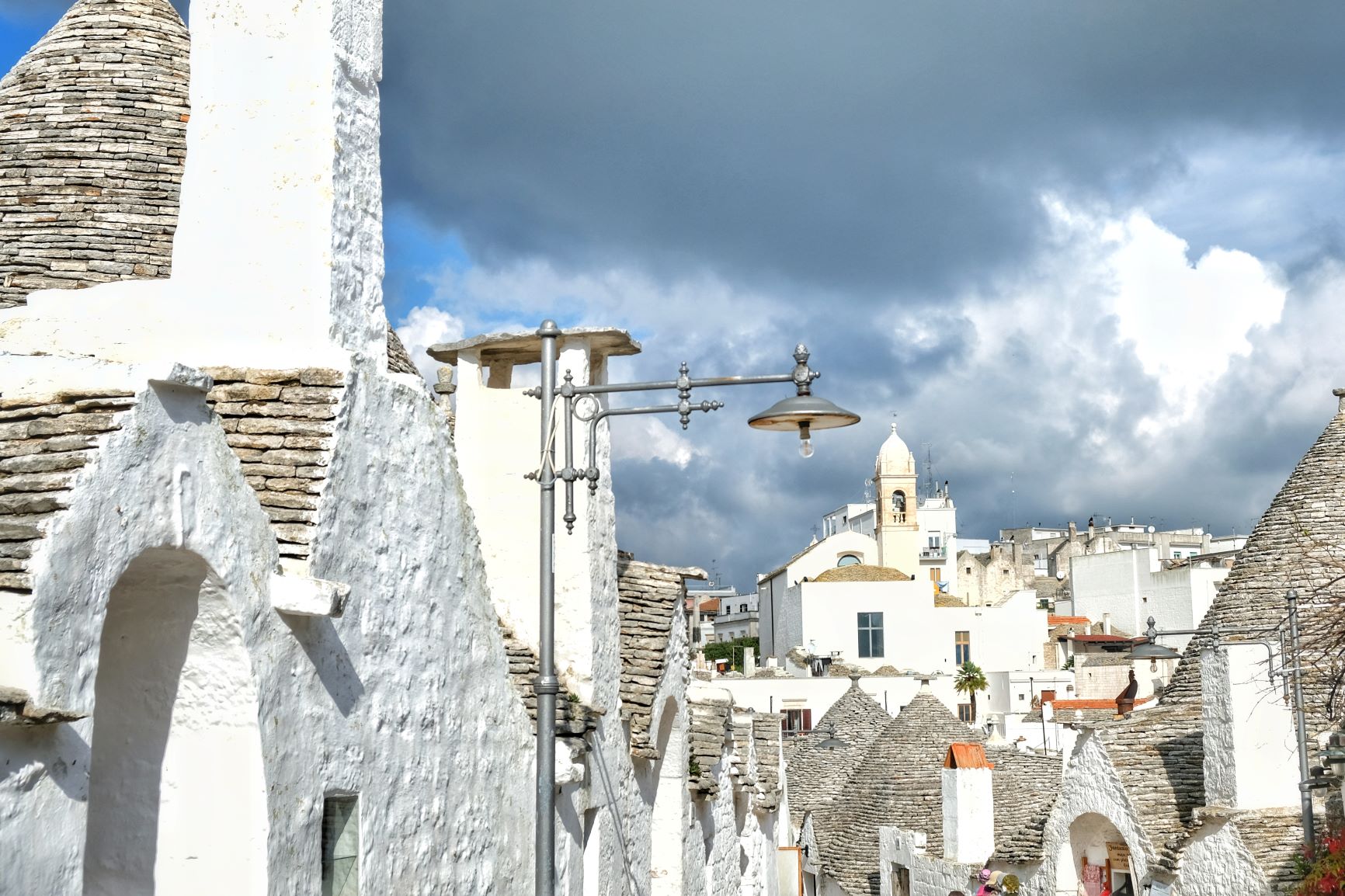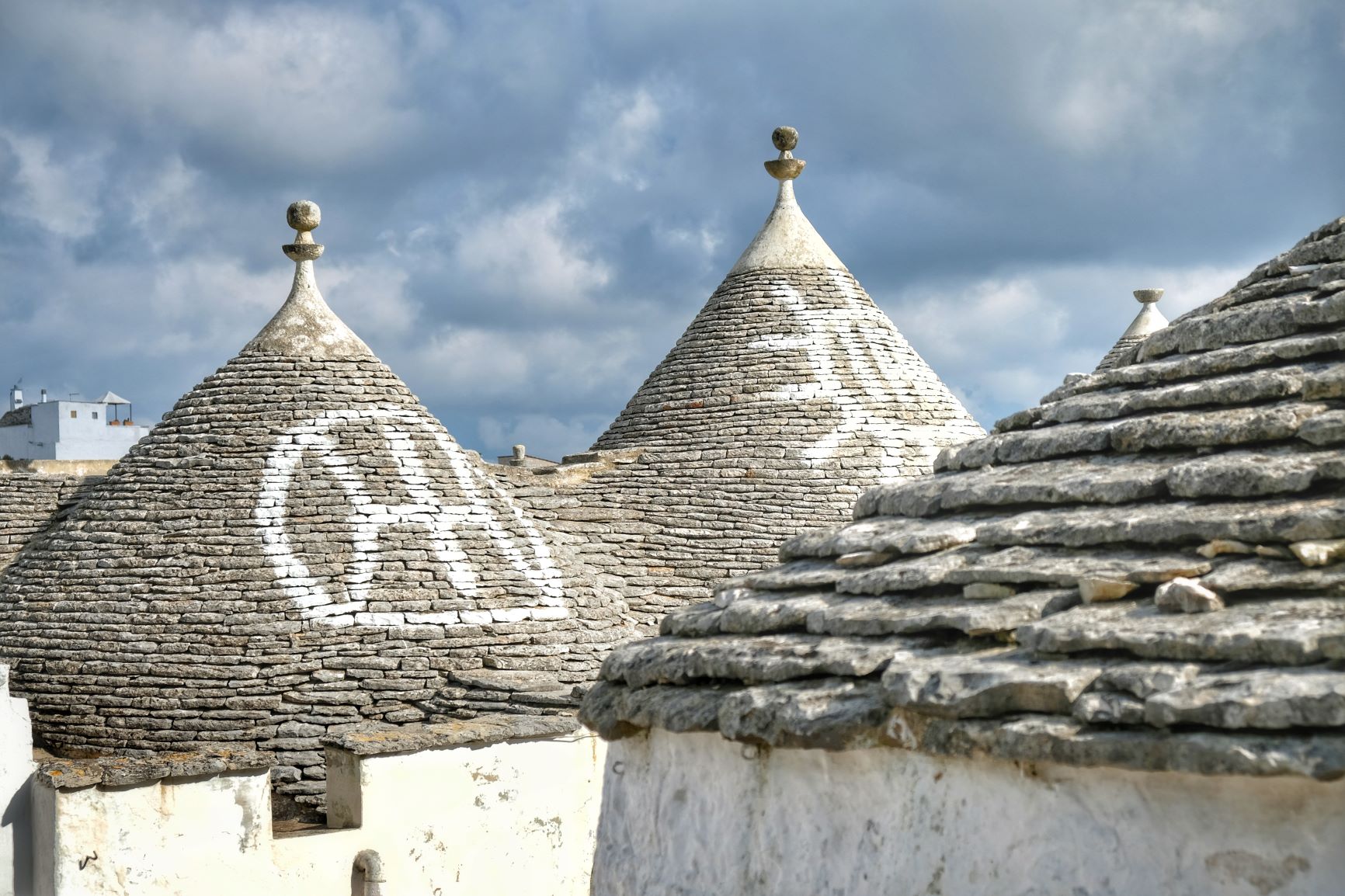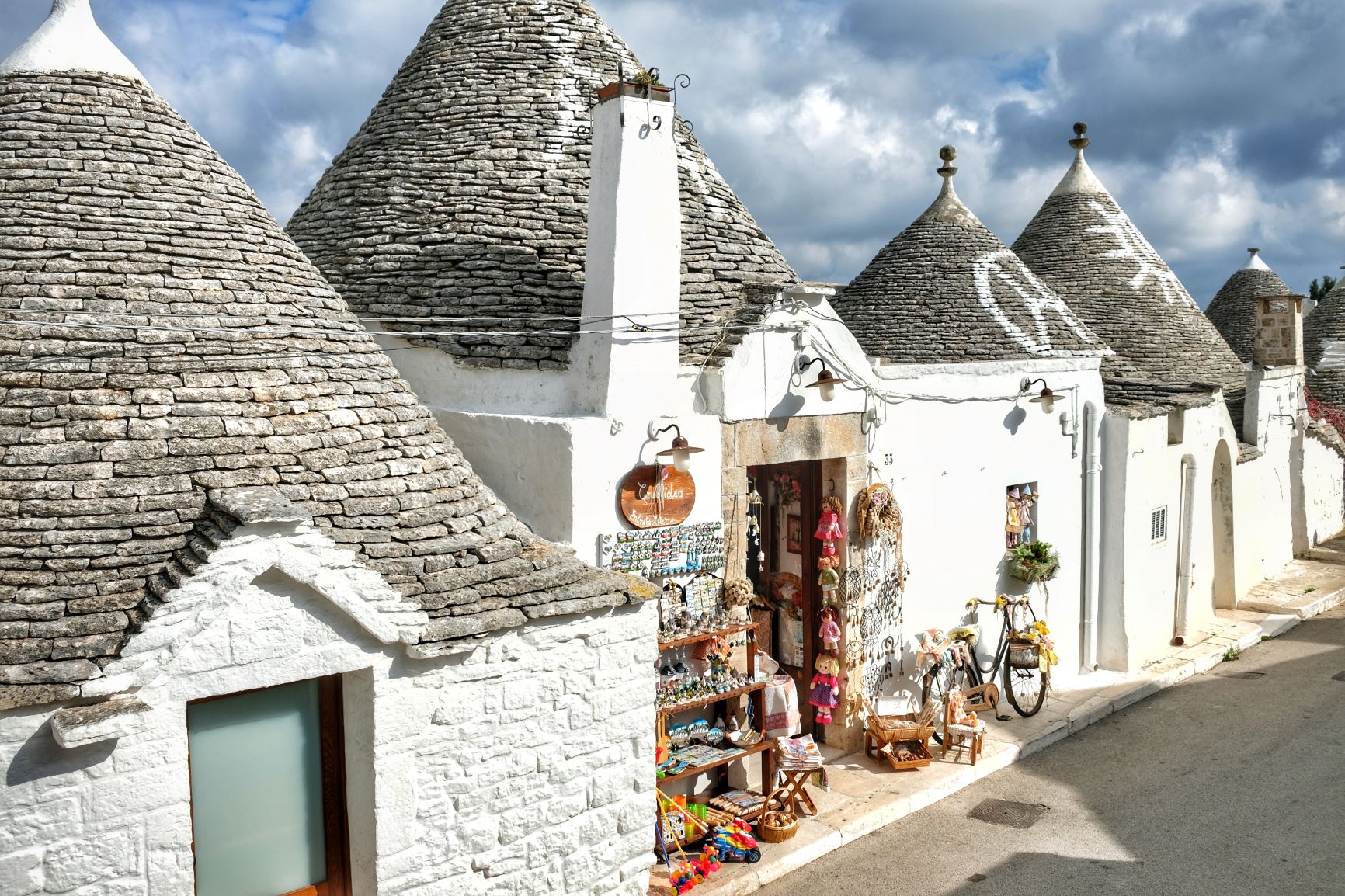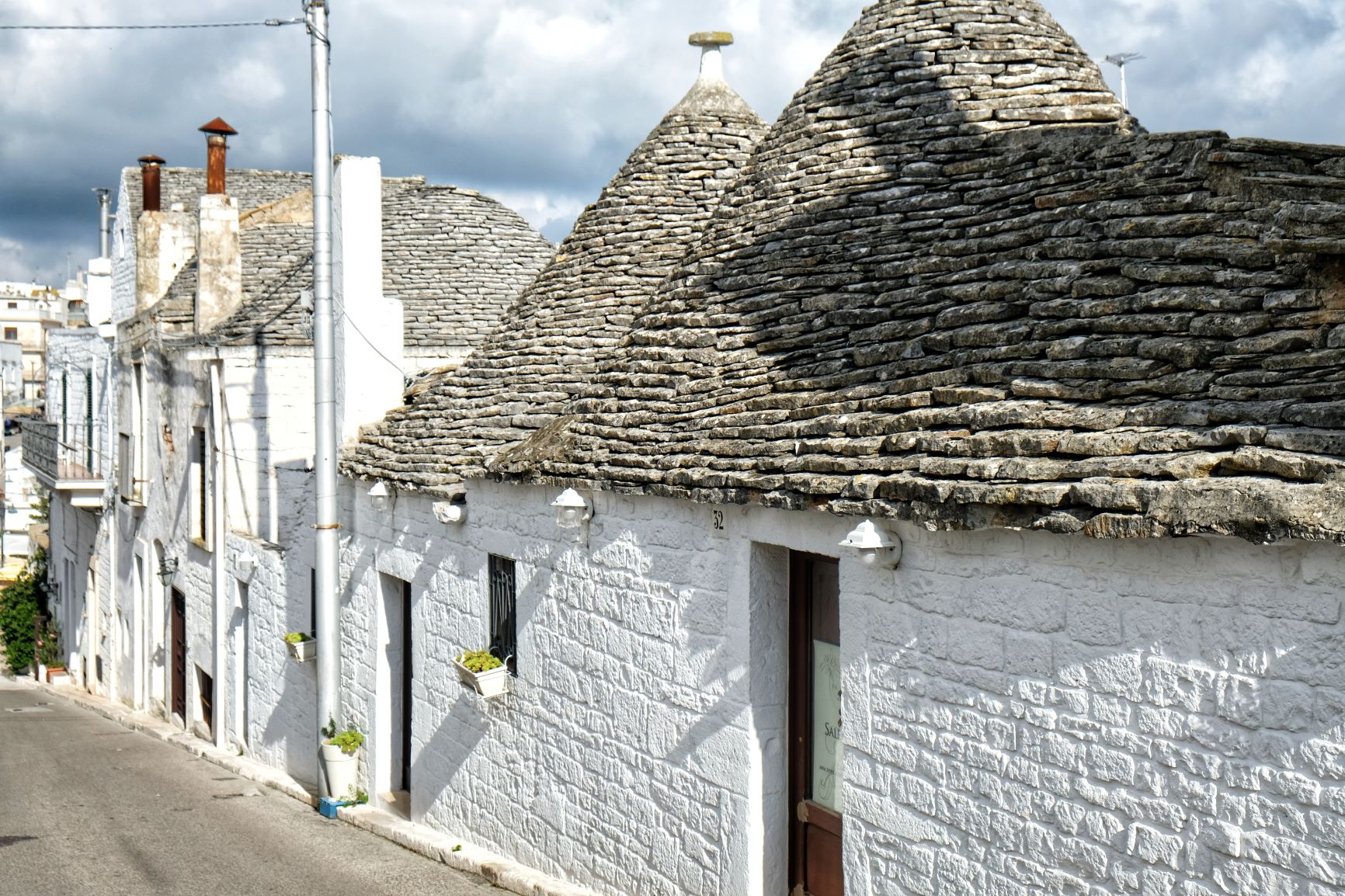 Next stop was Naples. In hindsight I wish I could have skipped this city because it was nothing but stress and frustration. But at the time I had to contact the BMW dealer in Naples where I'd had some special parts sent, but as it turned out some of them were lost, some had been installed on other customer's bikes and some were still at customs because the dealer was ignoring the courier notices. Sure, mistakes happen but the ignorance and careless attitude really did my head in.
Time was running out, my departure date was getting closer, communication had broken down and I was seriously on the edge of a nervous breakdown.
Luckily Gordon who's based in Naples had contacted me and offered for me to stay with his family. Although he was away for work his family and friends took me under their wing and kept me sane. In moments like these when you feel so hopeless, just being with kind people means so much. So a massive thank you to Gordon, Becky, Emma and the whole fam!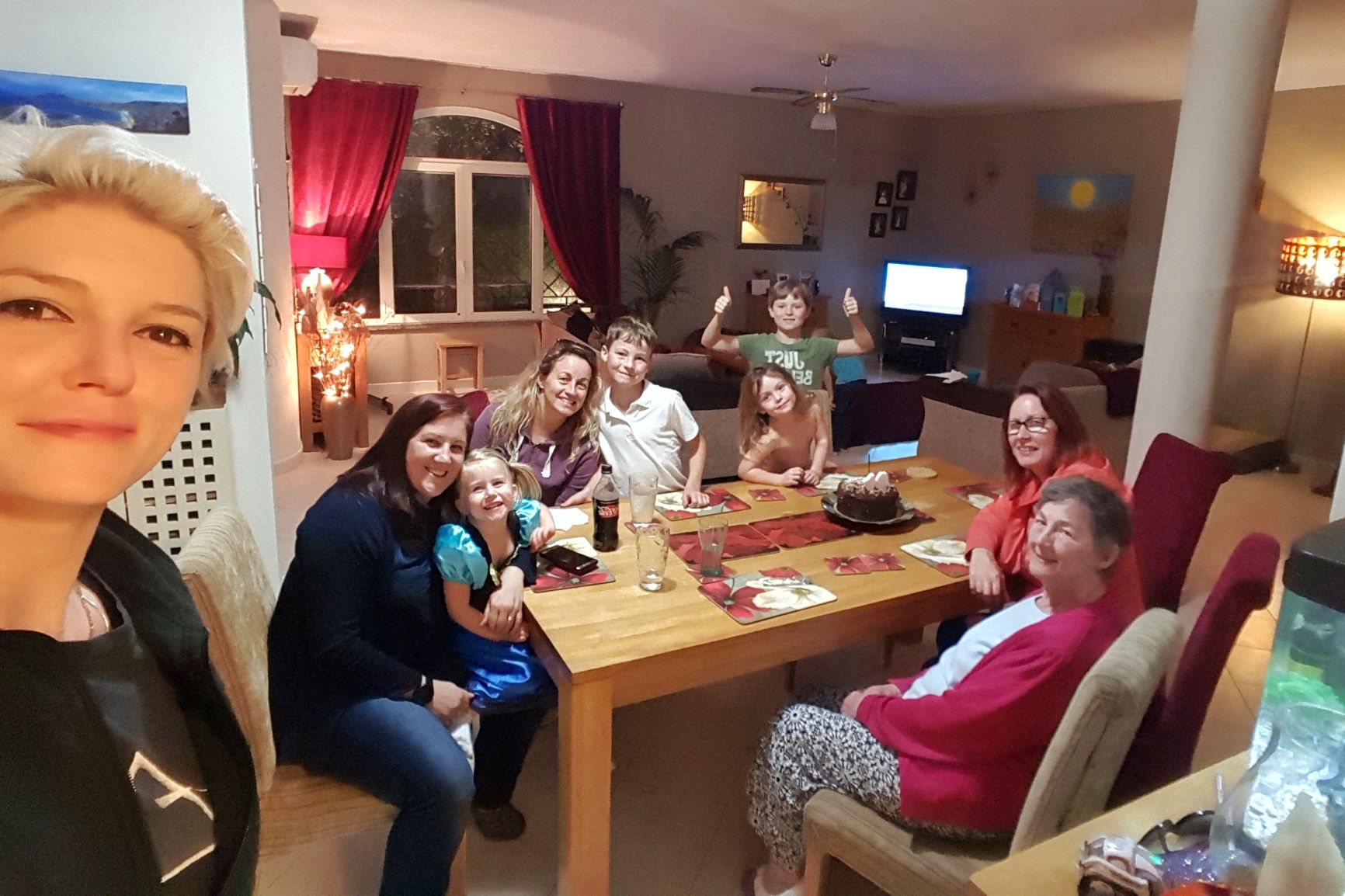 As for Naples itself… well I wouldn't say it's a must-see, it's quite dirty and the traffic is intense but the city definitely has a special vibe and interesting architecture.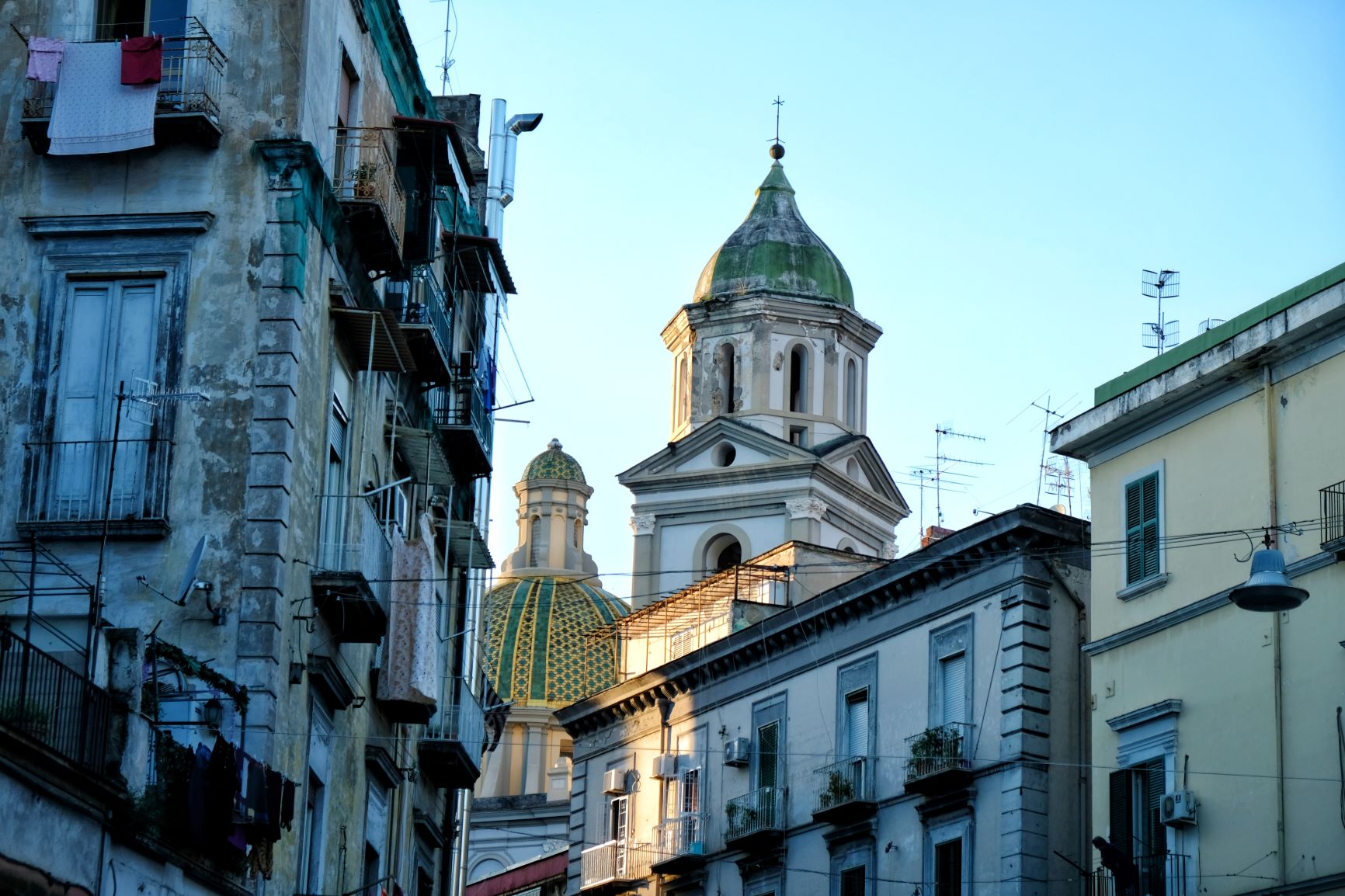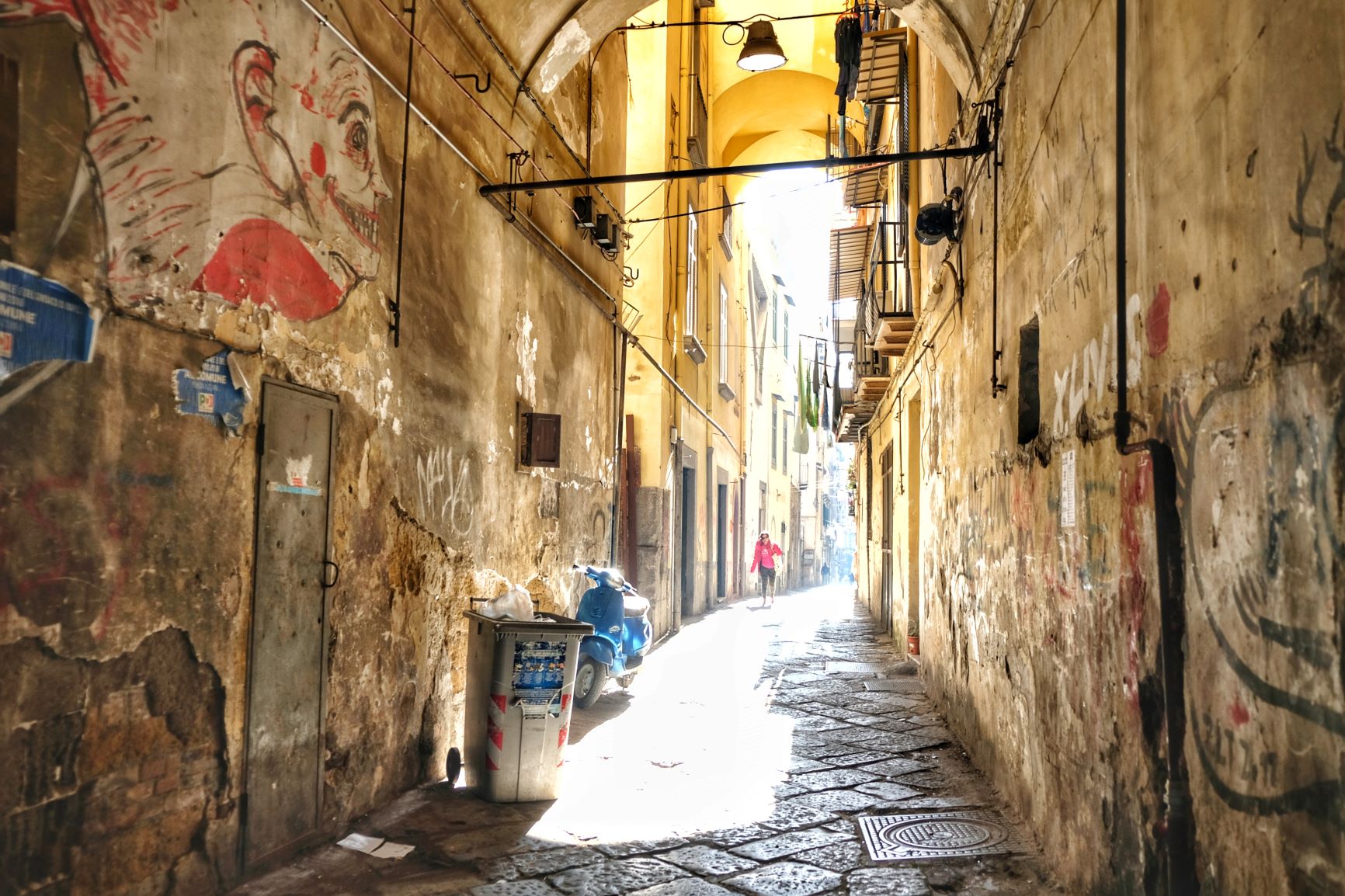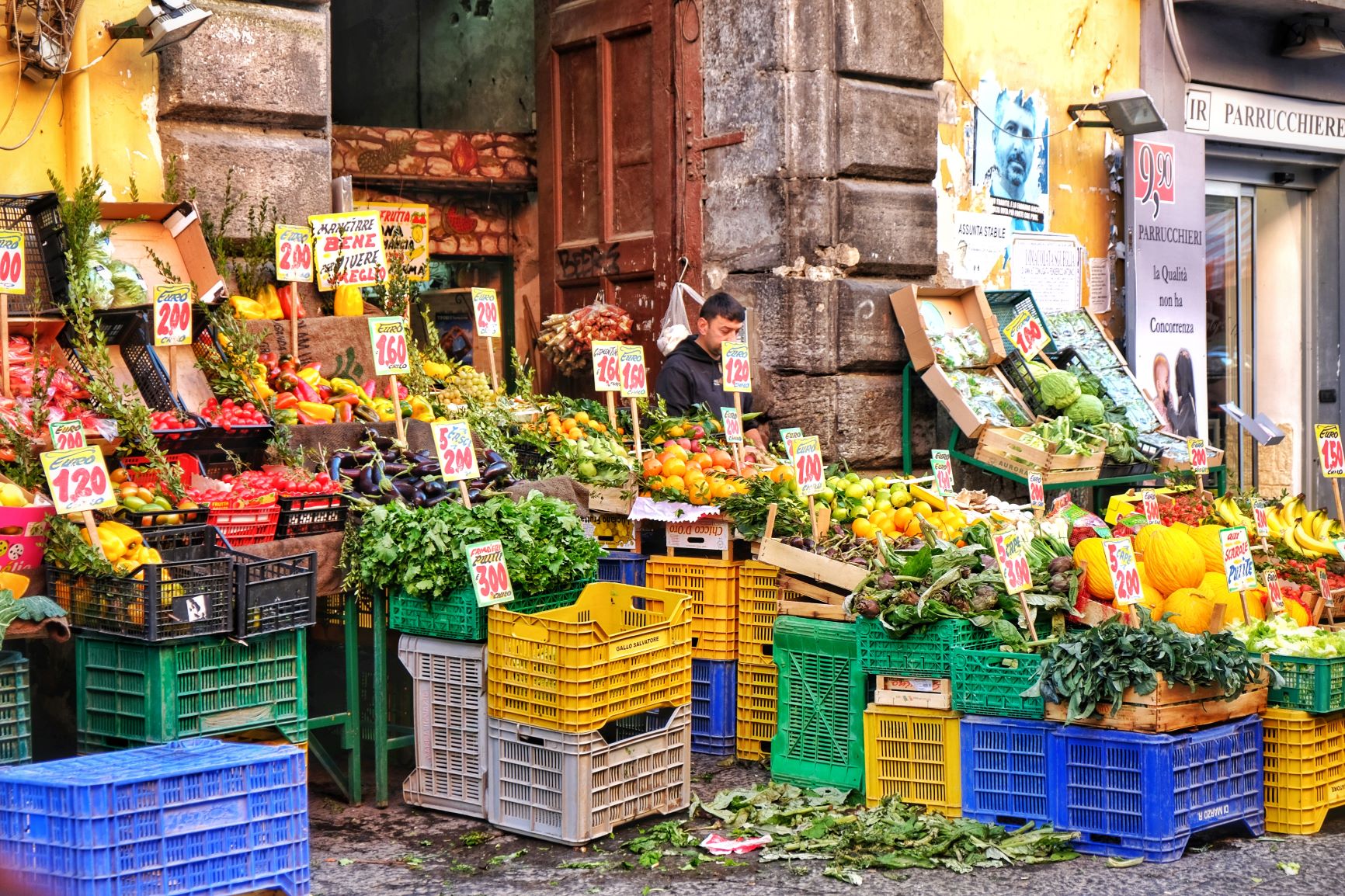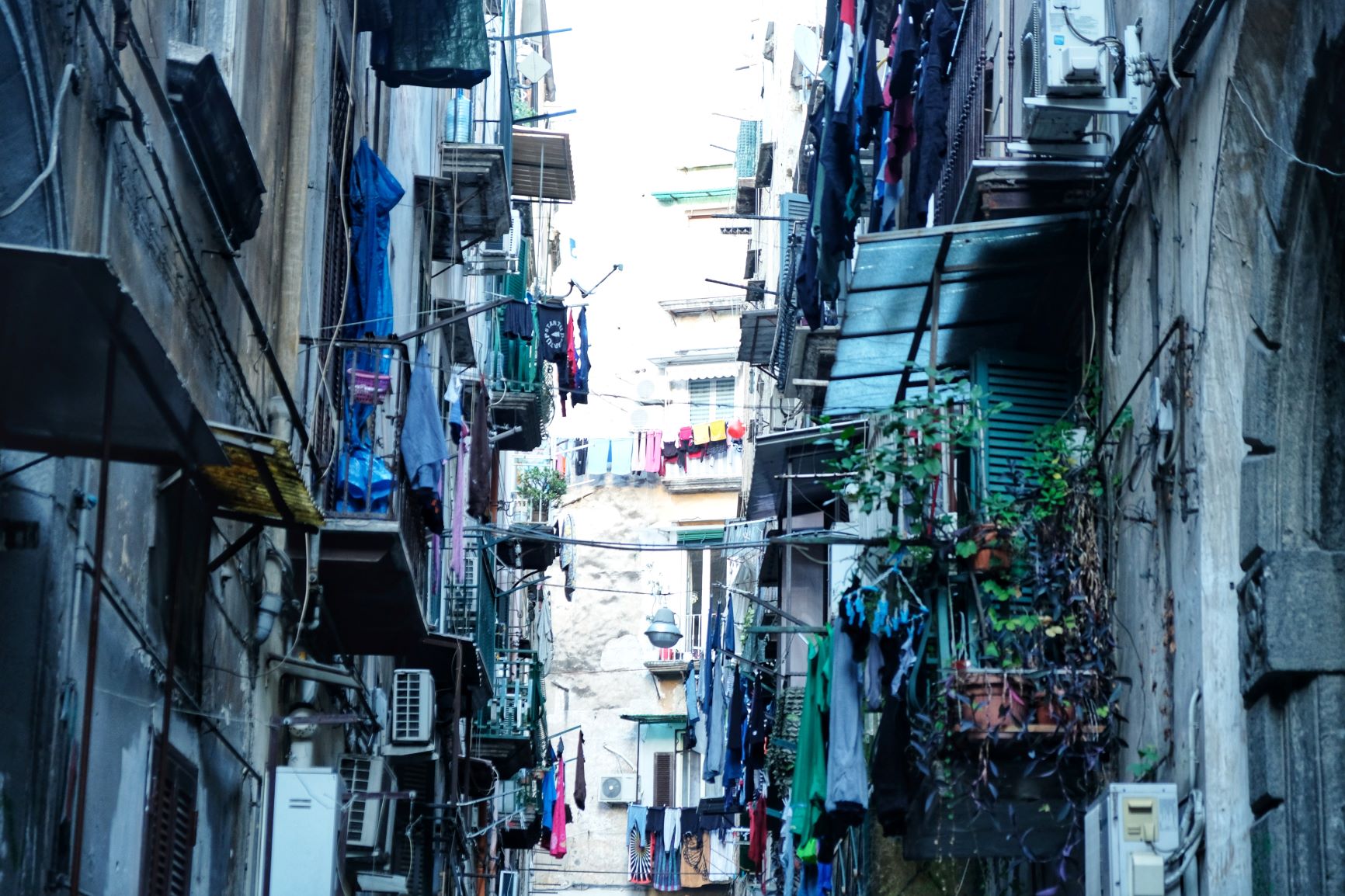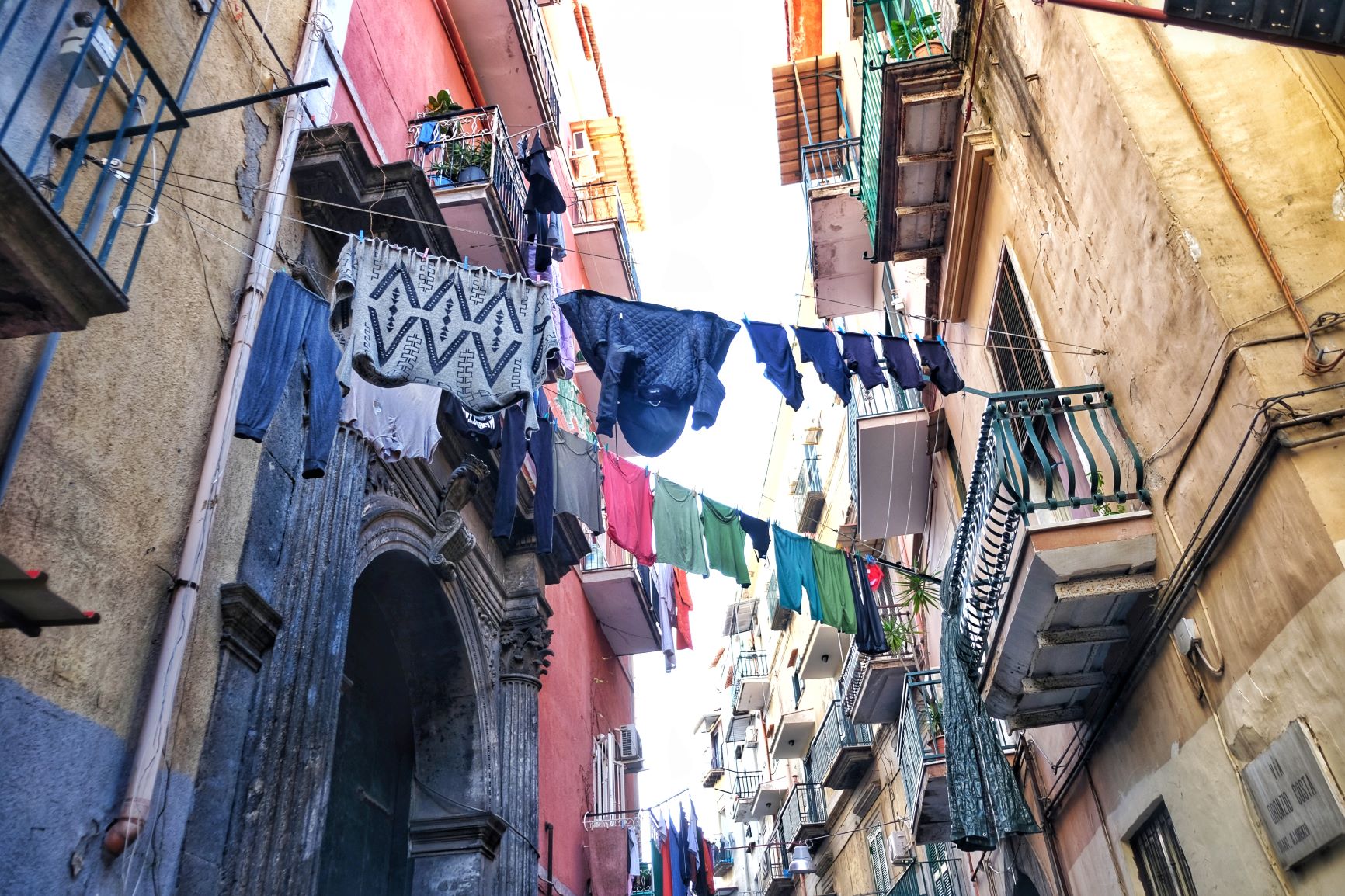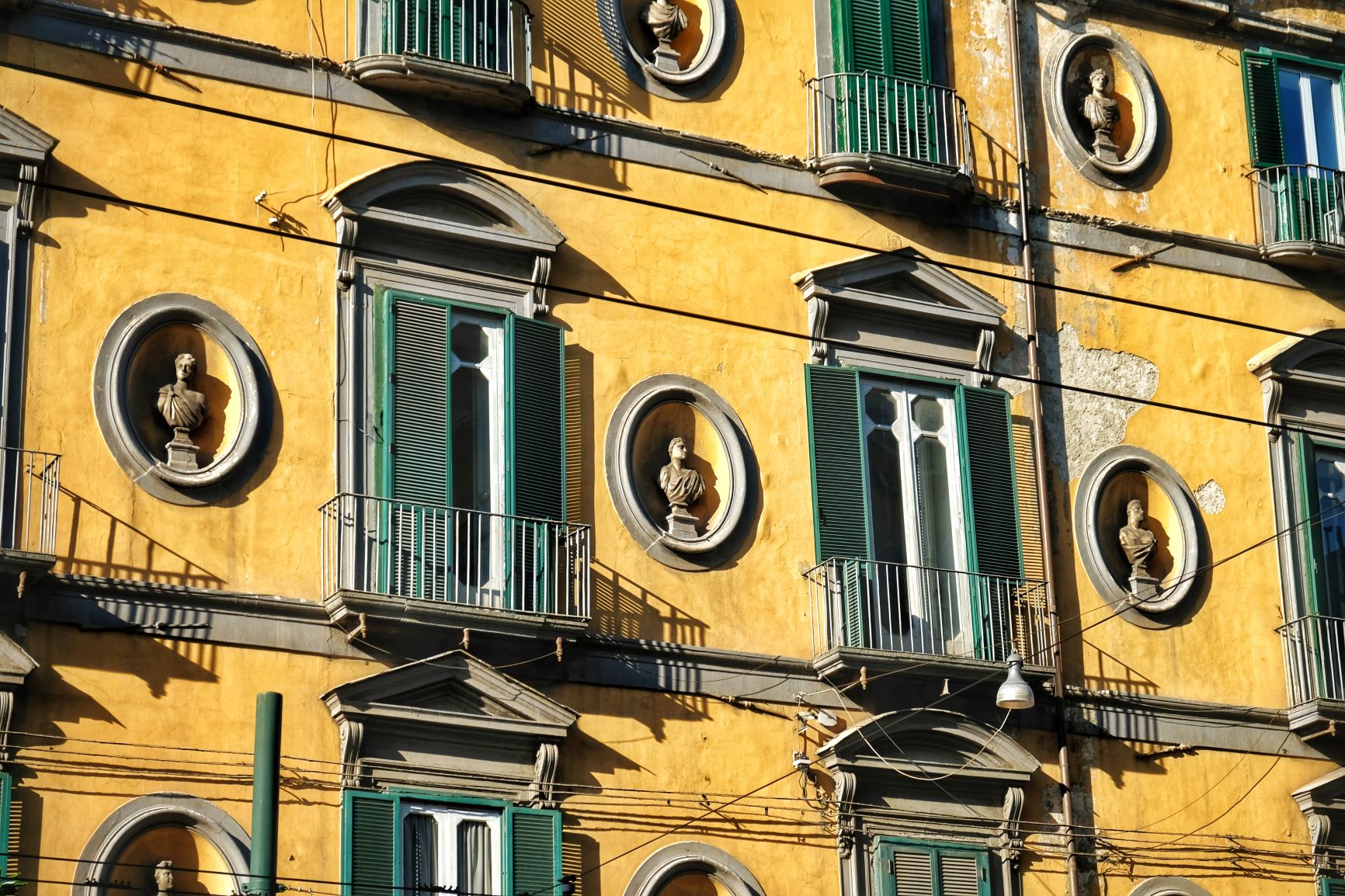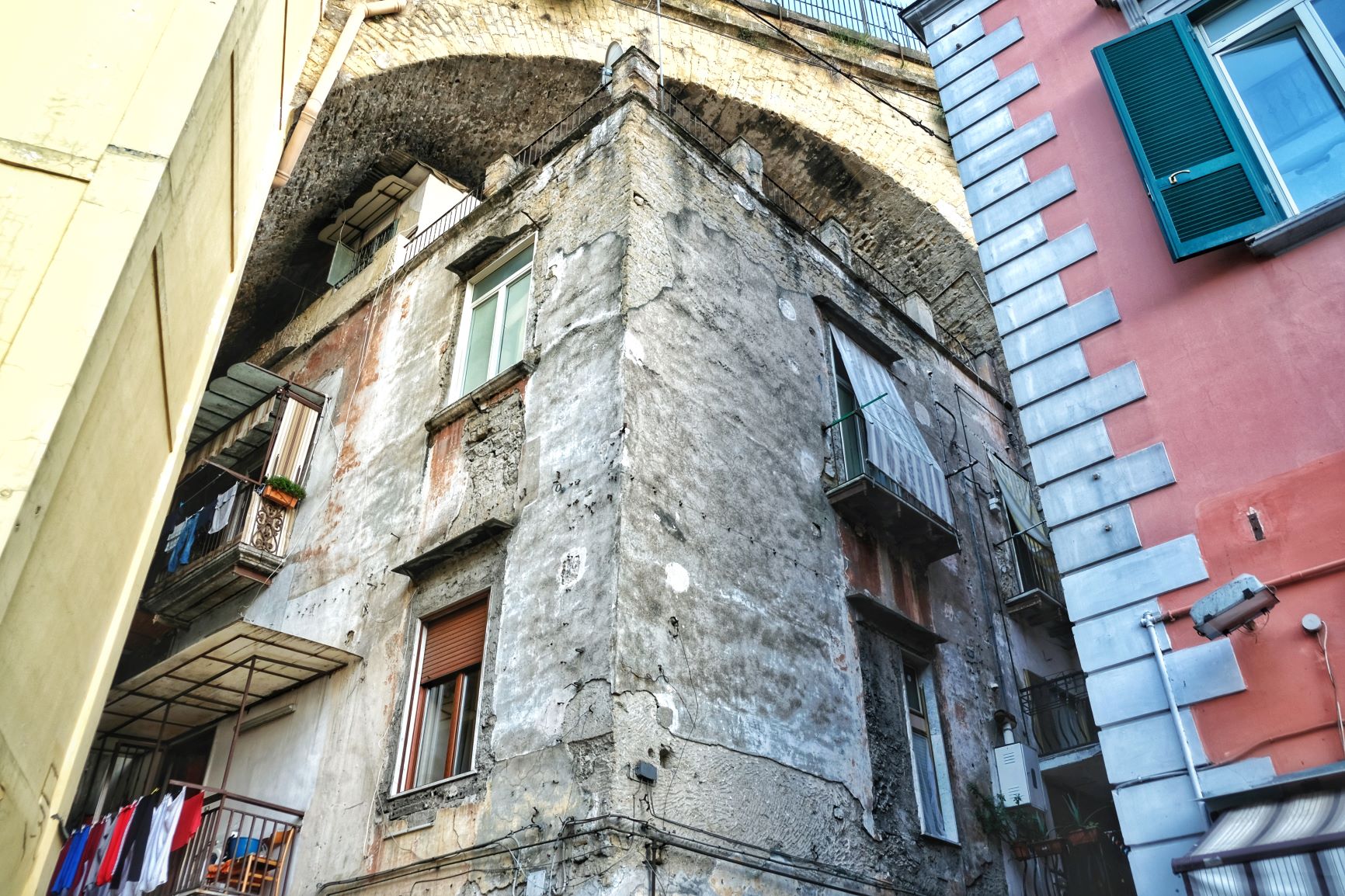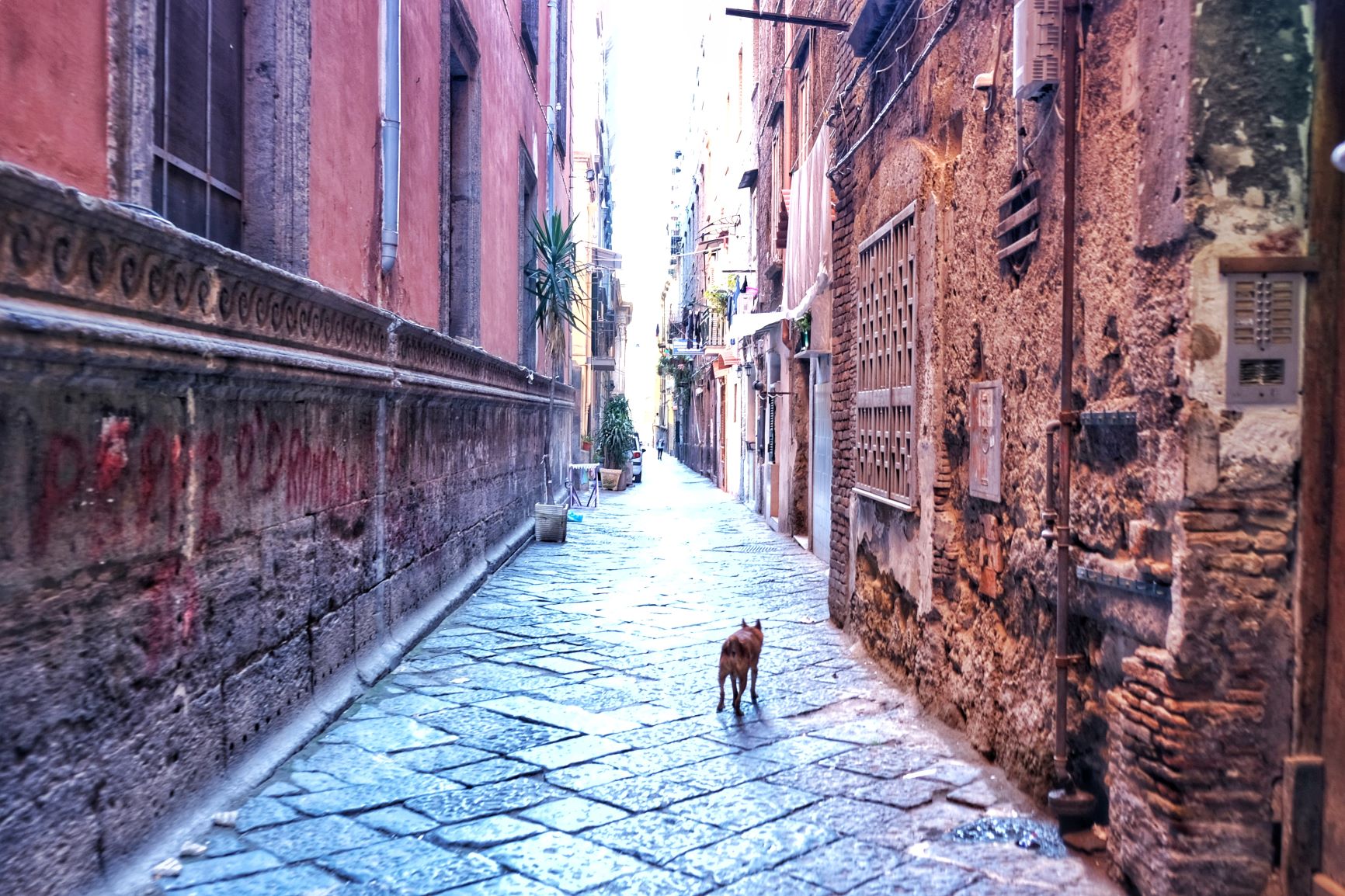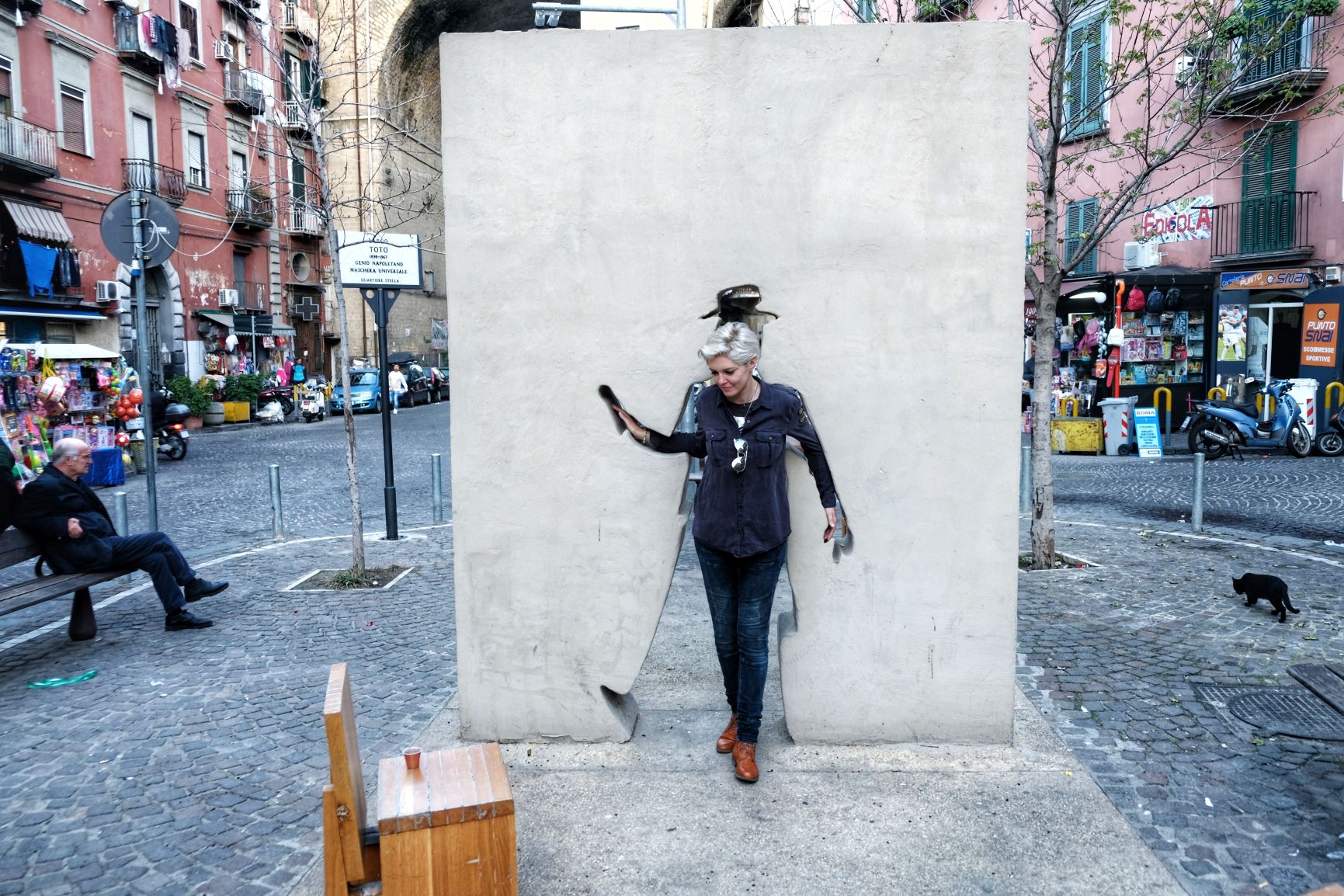 In the end, all the parts arrived at the last minute or got replaced by the dealer and I was finally good to go to Salerno.
Antonio from Salerno was another lifesaver. He contacted me a few days beforehand offering me a place to stay. We caught up at the local BMW dealer to meet up with the BMW club members. Erminio the owner straight away asked his mechanic to do a check on my bike after hearing of my experience in Naples. Turned out my steering bearing needed to be replaced but we had no time to do it. Erminio gave me bearings for the road and I sorted it later on in Jordan. Meeting these guys was a completely different experience – they were very helpful and professional. If I had to do it again I would go straight to Salerno to avoid all the headaches.
The city also has a totally different atmosphere. Salerno is much smaller and the traffic is not so hectic, it's clean, charming and welcoming.
November is a perfect time to be in Salerno – each year during the Christmas holidays, the city organises the Le Luci d'Artista event with light shows and installations along the streets and public squares, creating a magical atmosphere.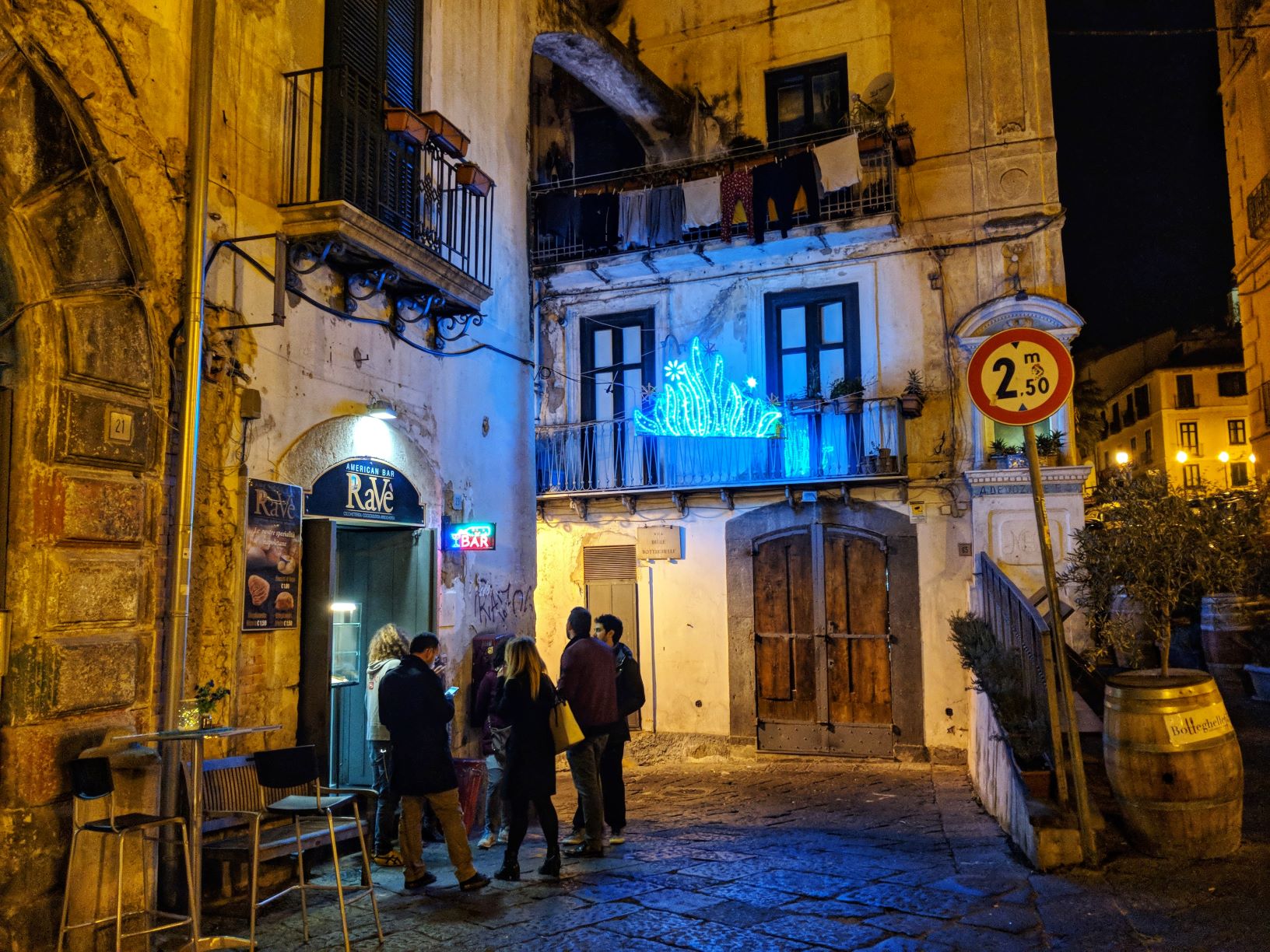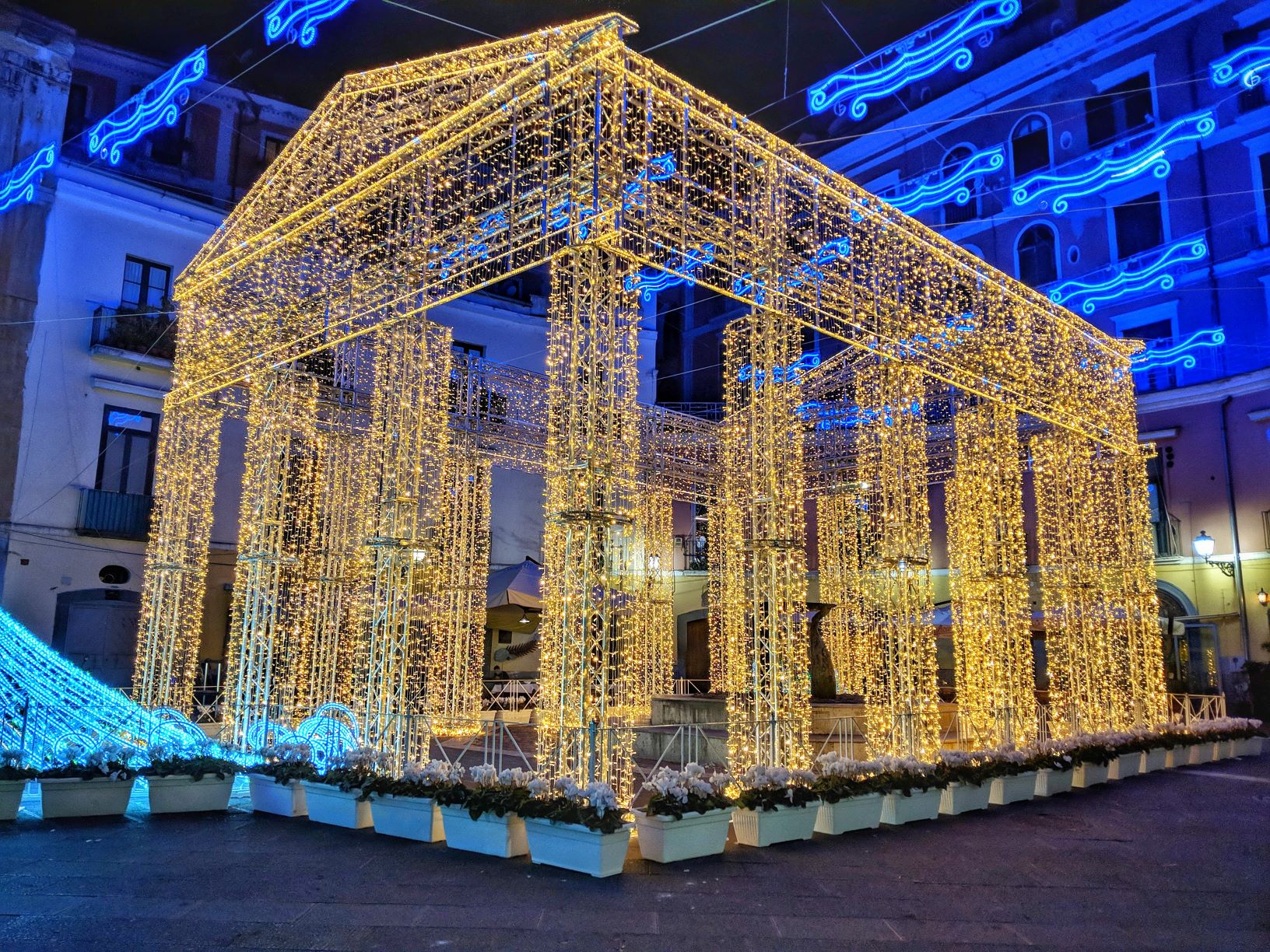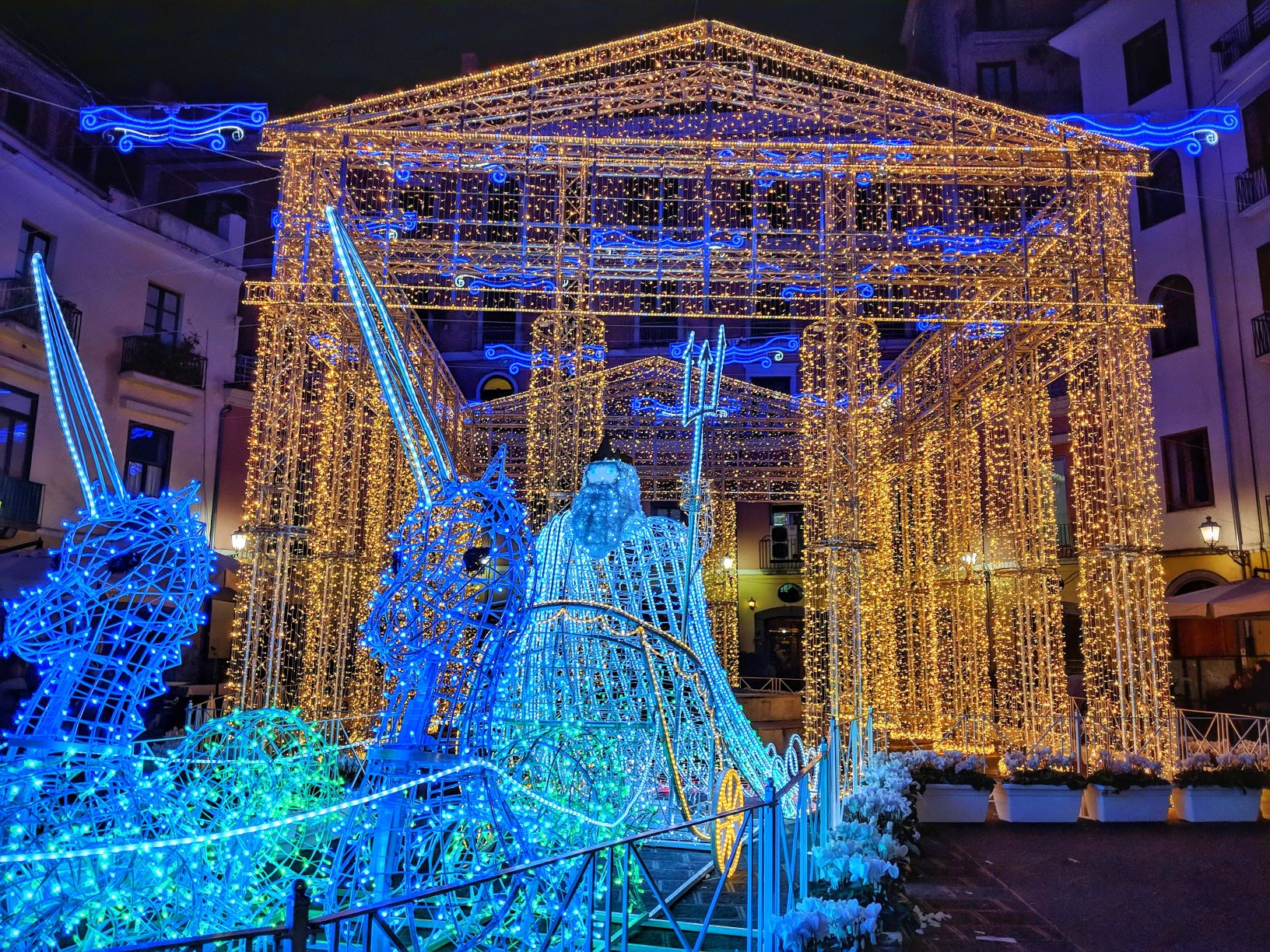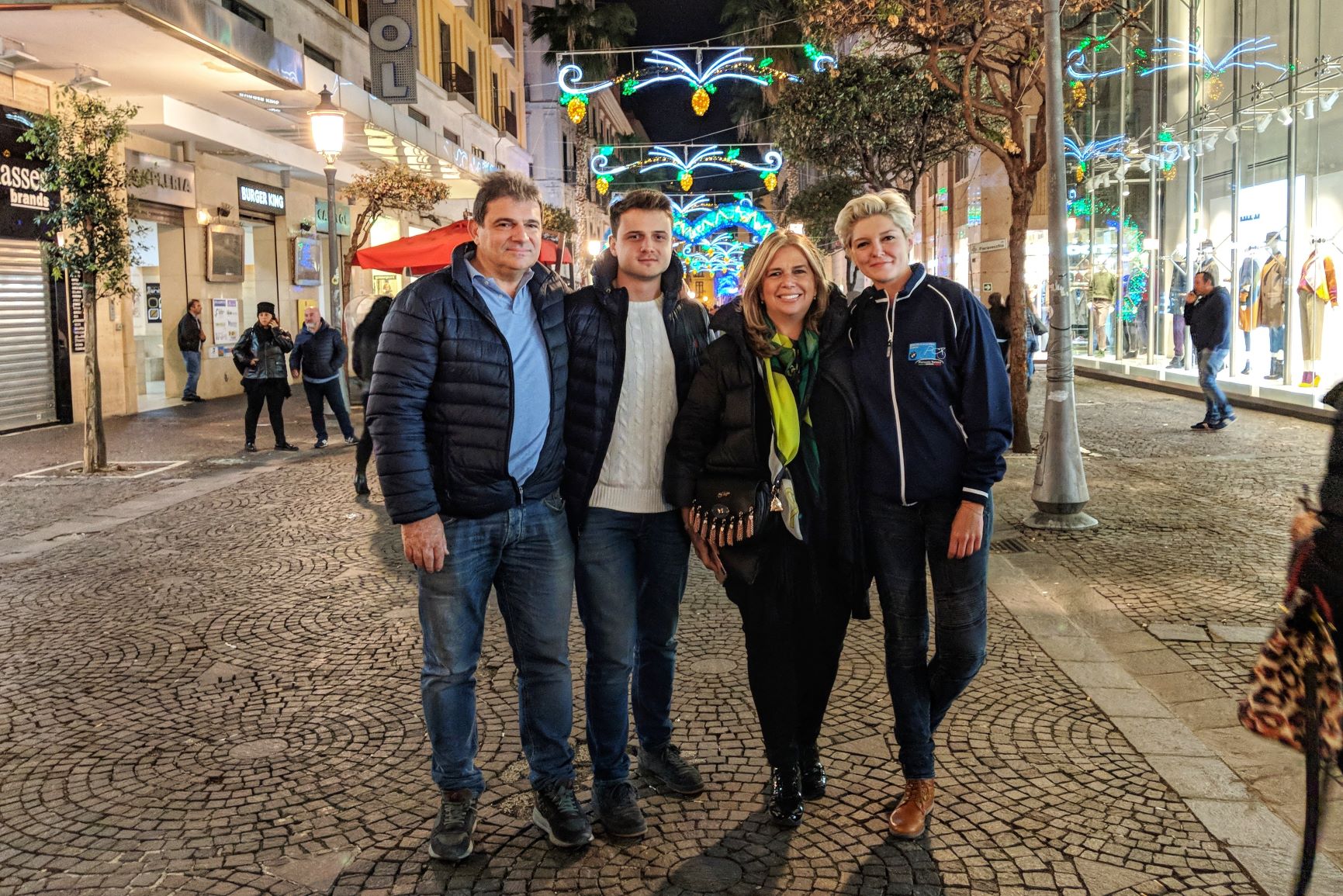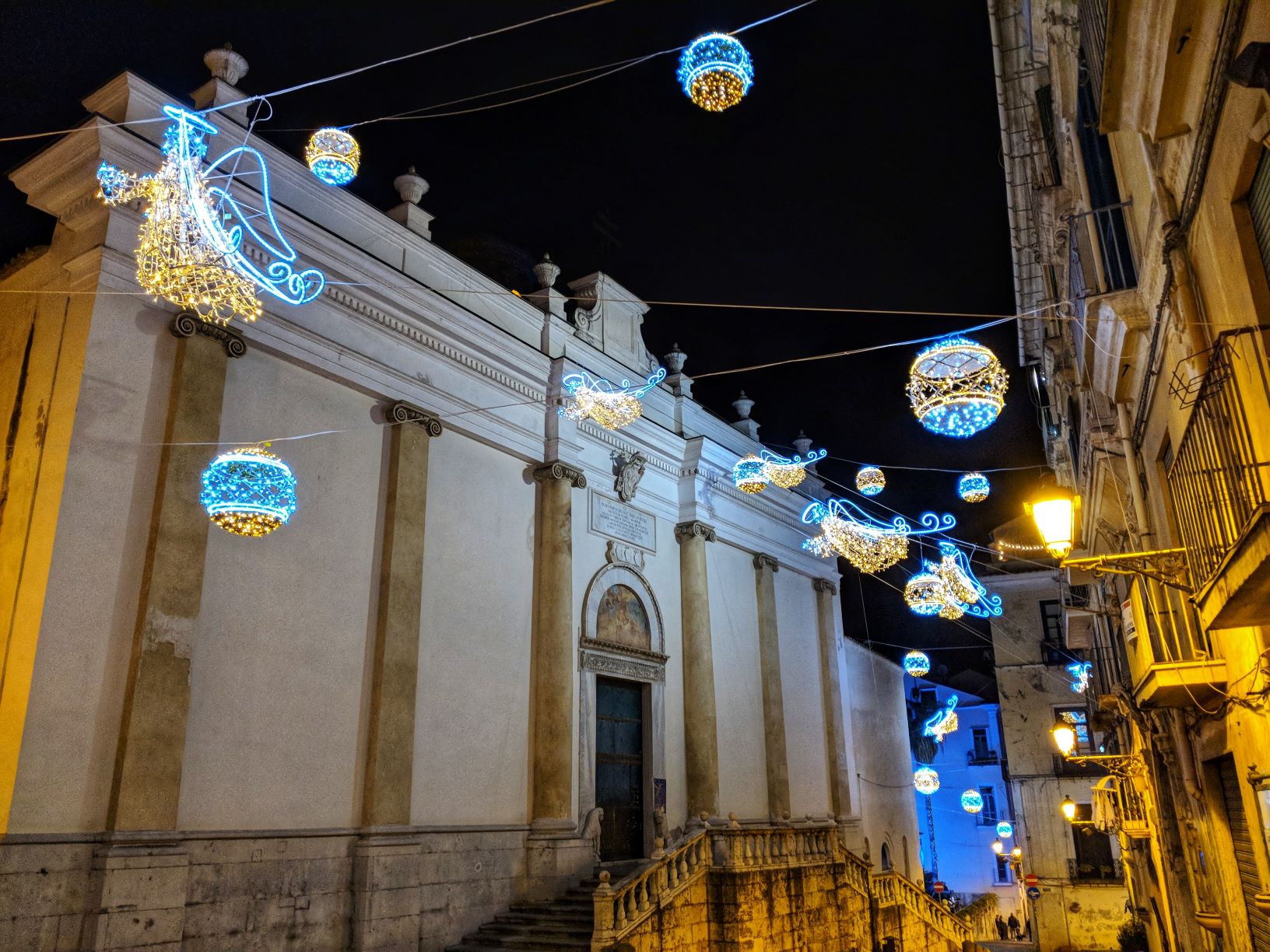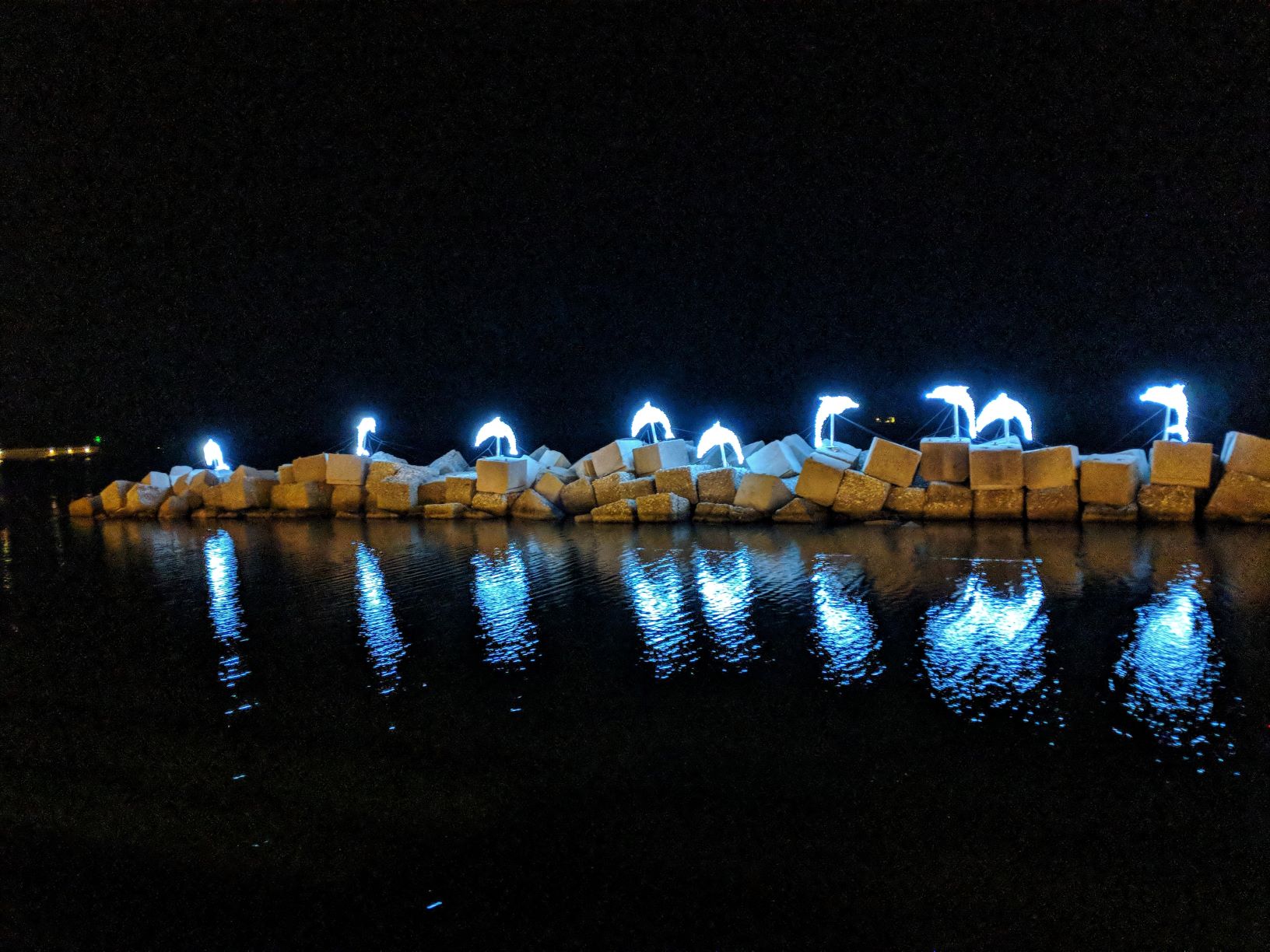 After a little walk, we caught up with the club members for dinner at Antonio's Il Tegamino restaurant. What a great bunch of people, a fun night was had by all.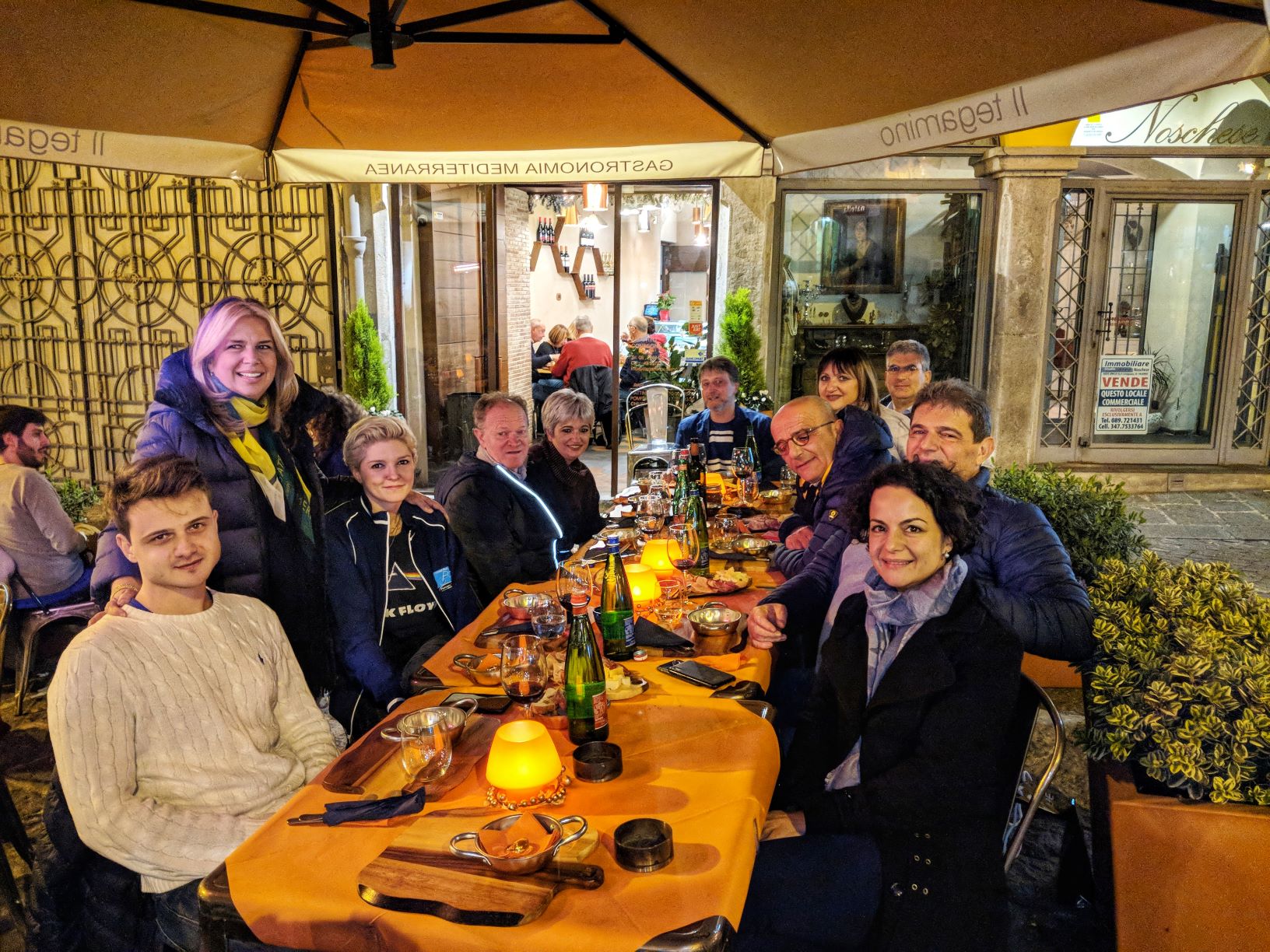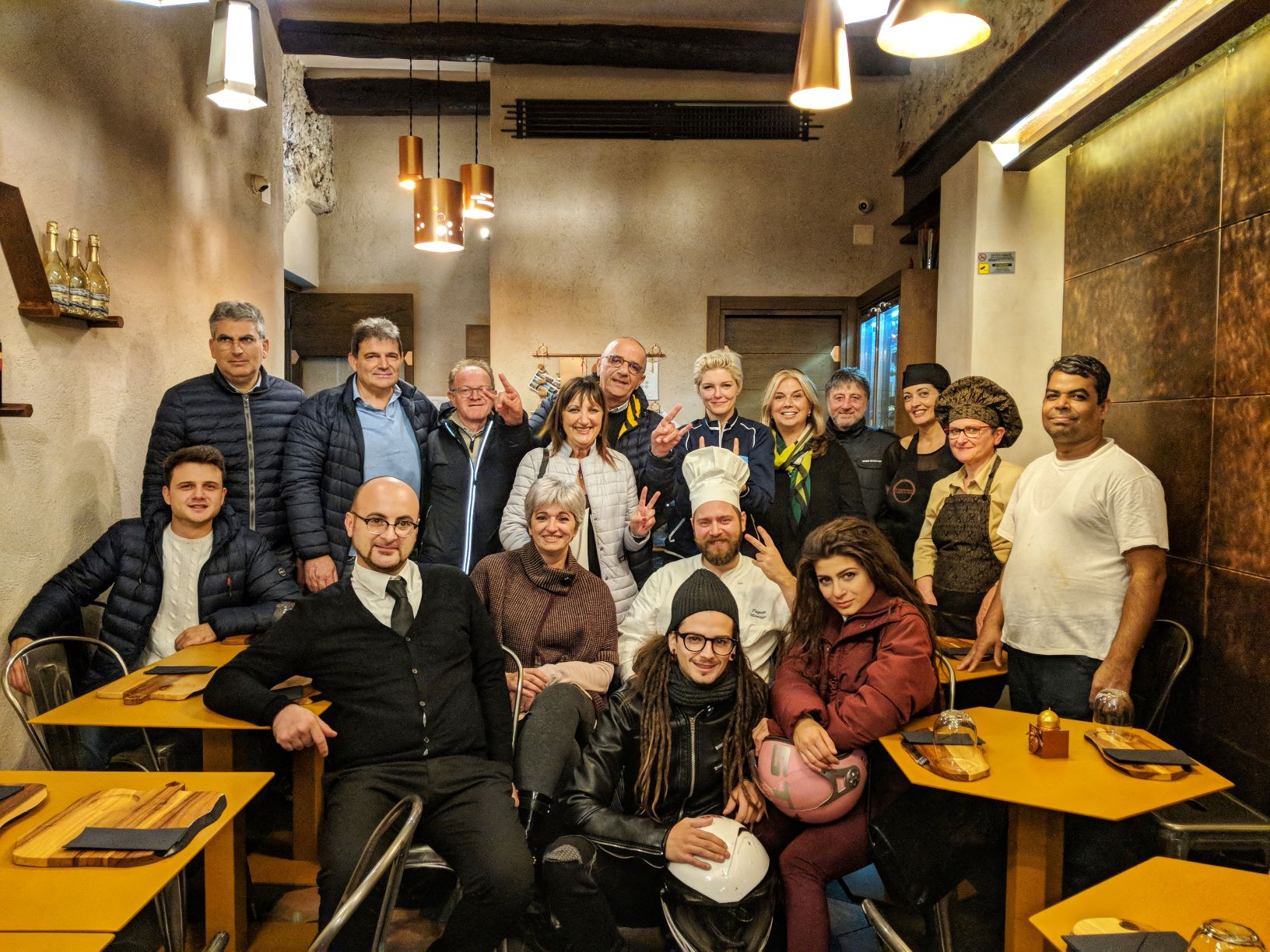 As for the night – I stayed in Antonio's B&B Civico Cinque– a stunning little apartment in the heart of town. Who doesn't appreciate little touches of luxury…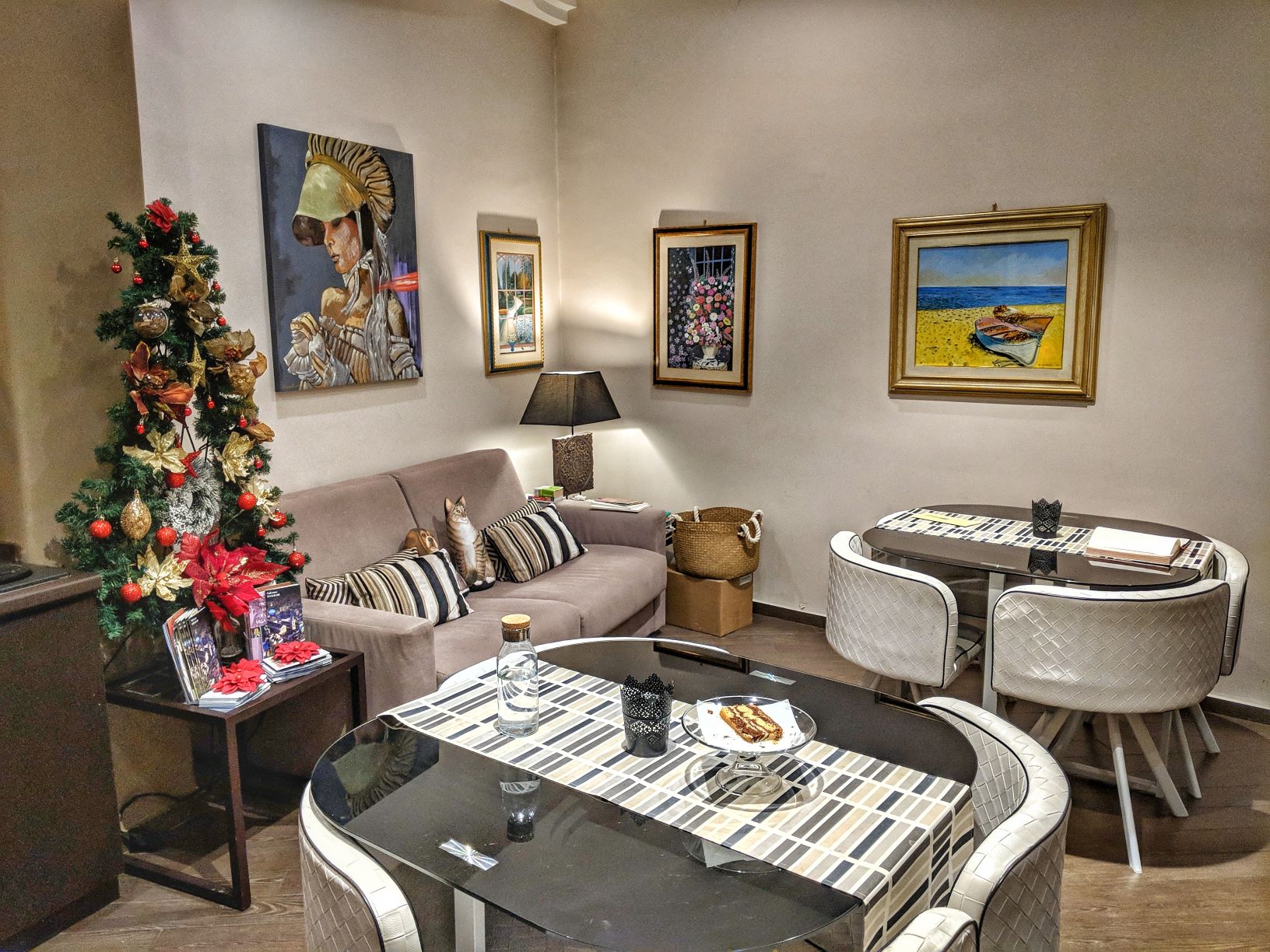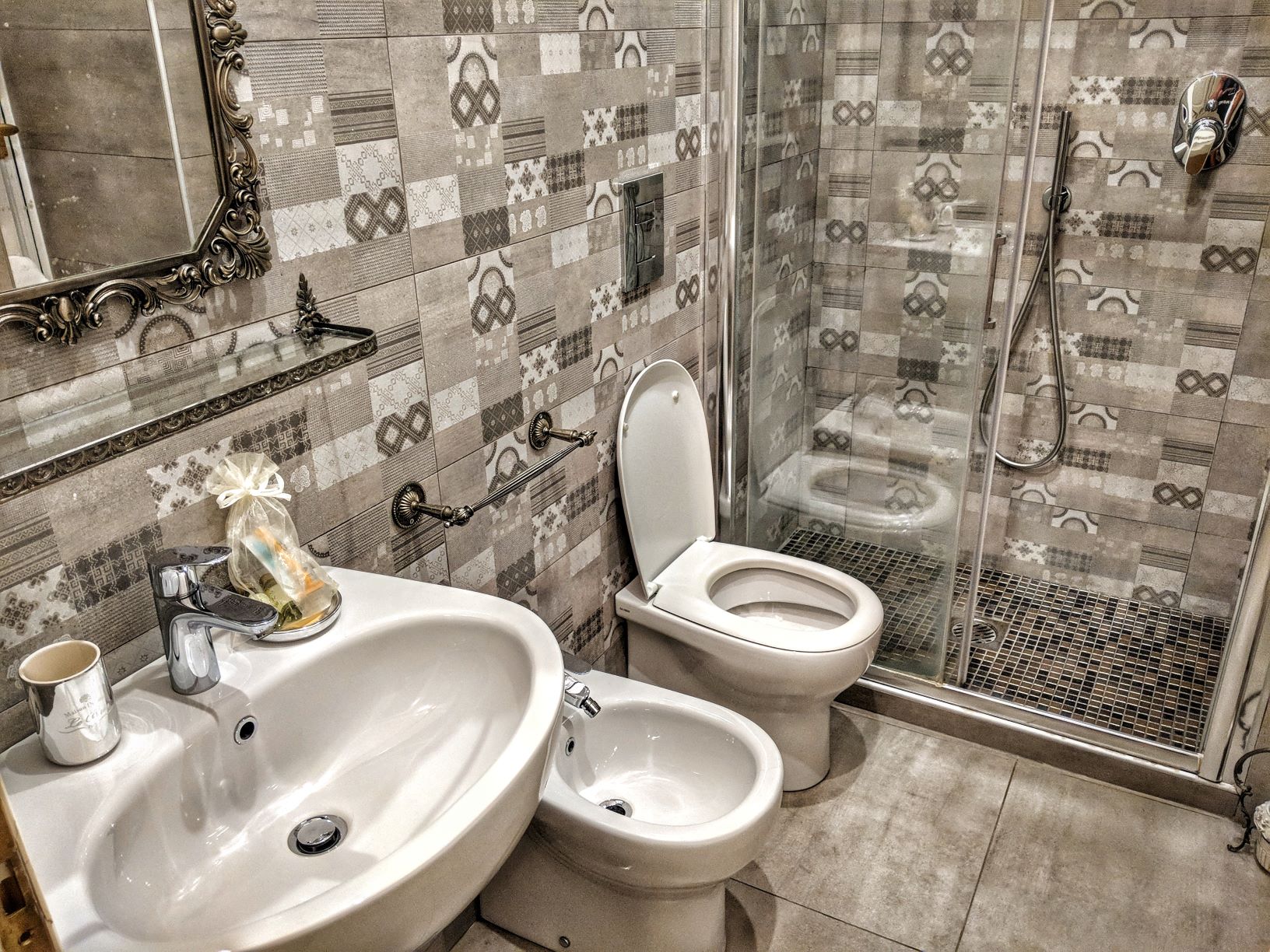 As my ship to Israel was leaving the next evening I still had a little time left to explore the legendary Amalfi Coast. Antonio, Etorre, Paolo and Federica joined me for this little ride. The Amalfi Coast is a 50 km stretch of coastline along the southern edge of the Sorrentine Peninsula and no wonder it is a favourite destination for road riders. Scenic road SS 163 built on sheer cliffs connects 13 towns. The views here are perfect!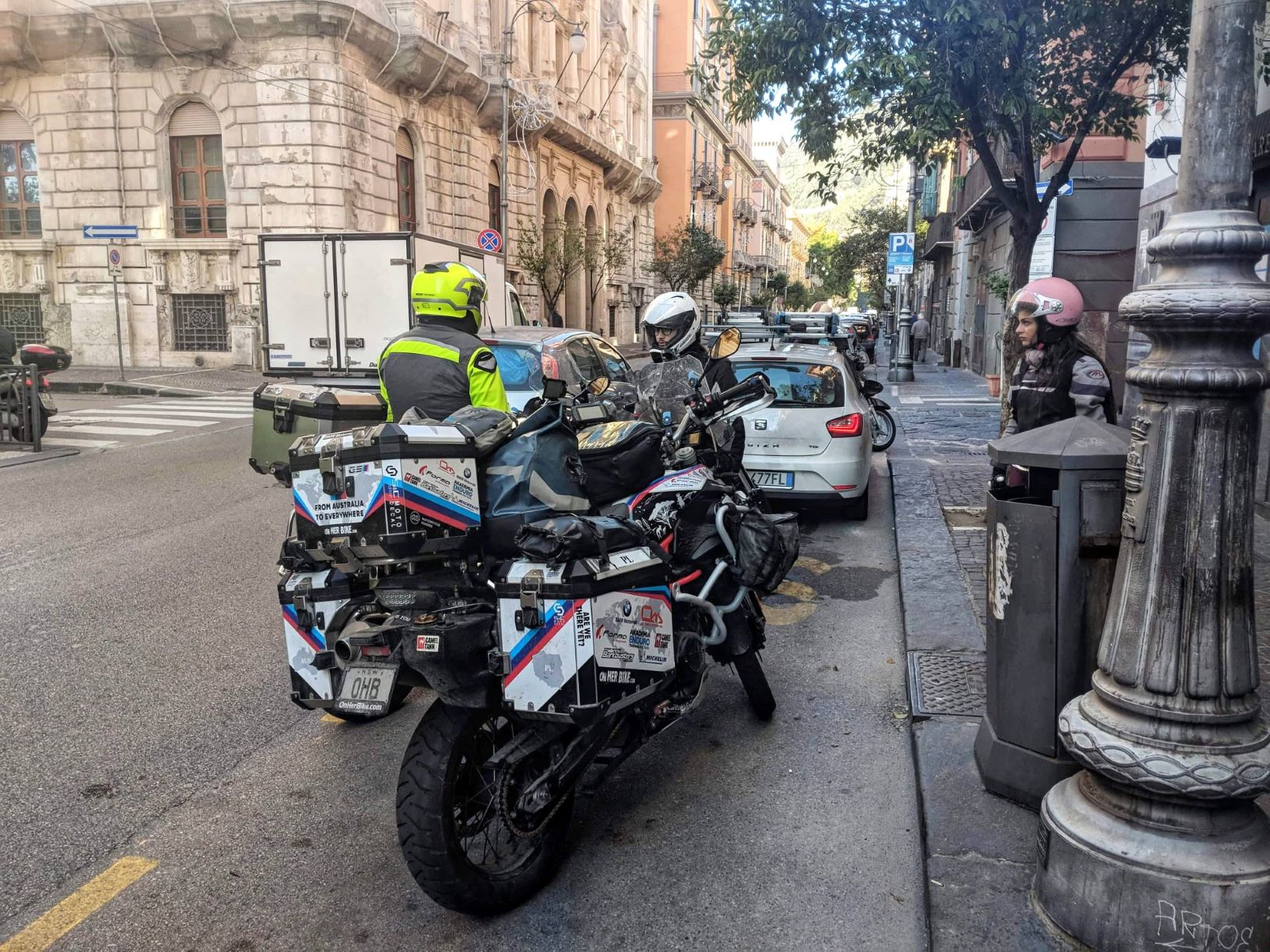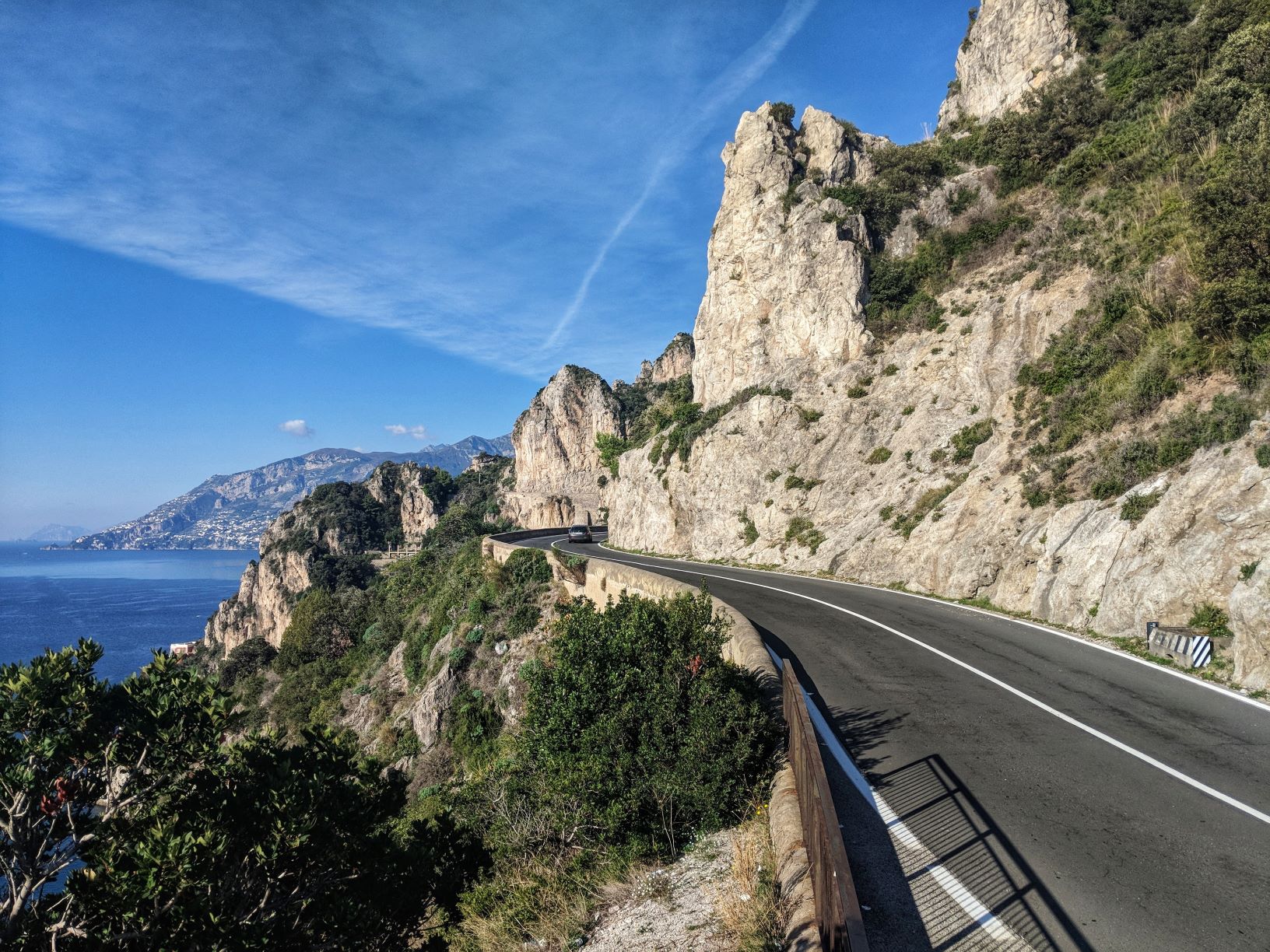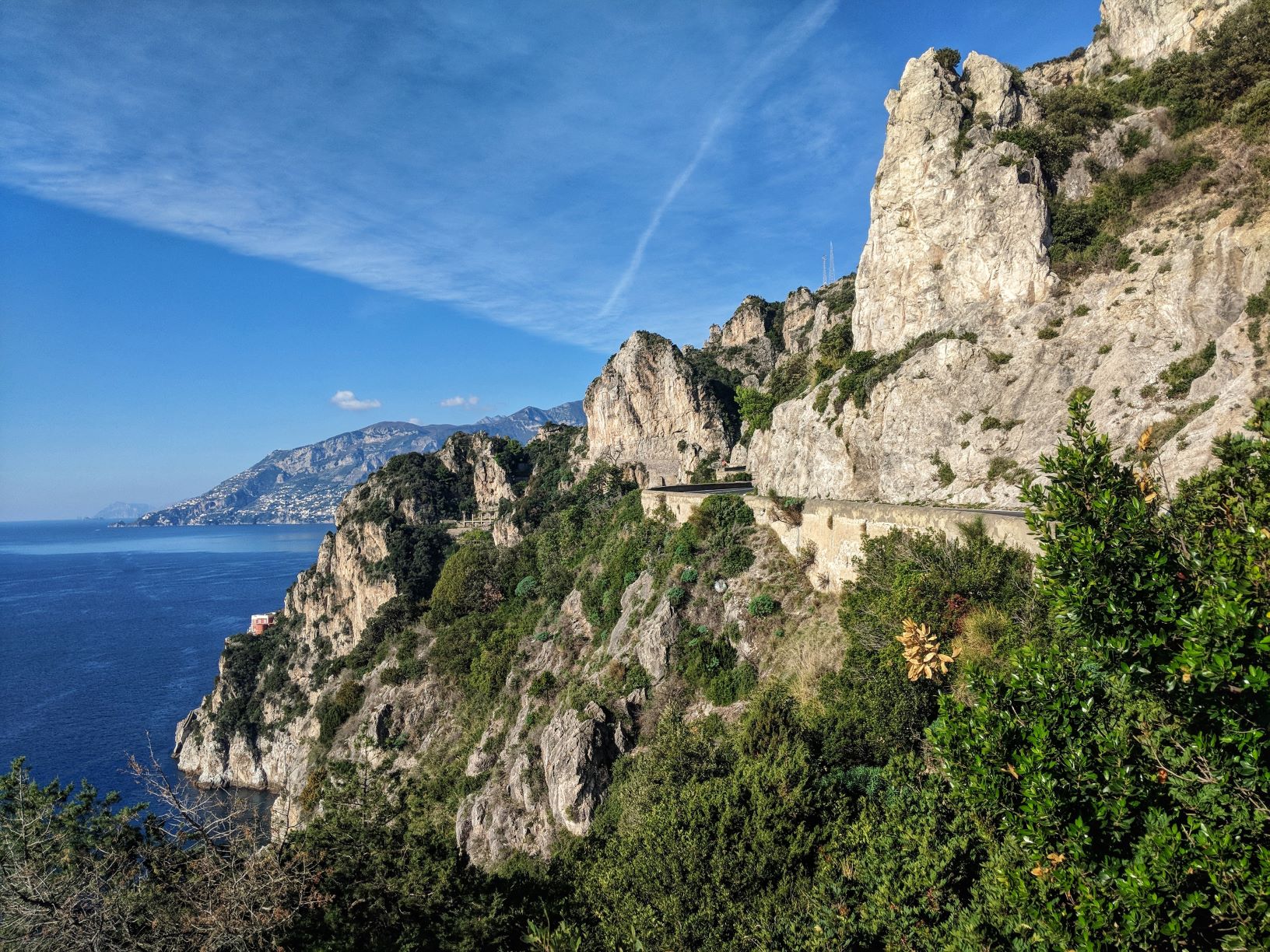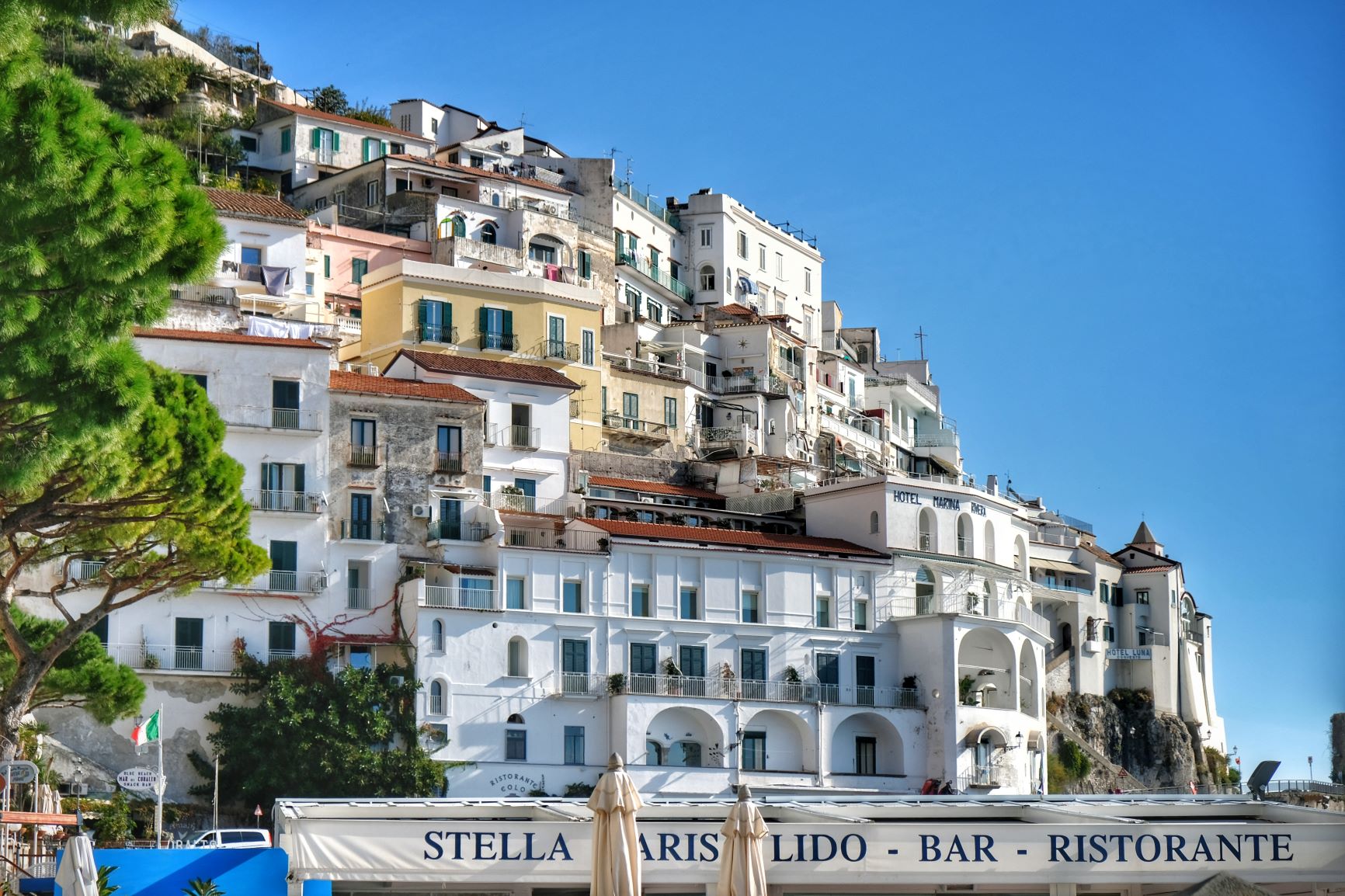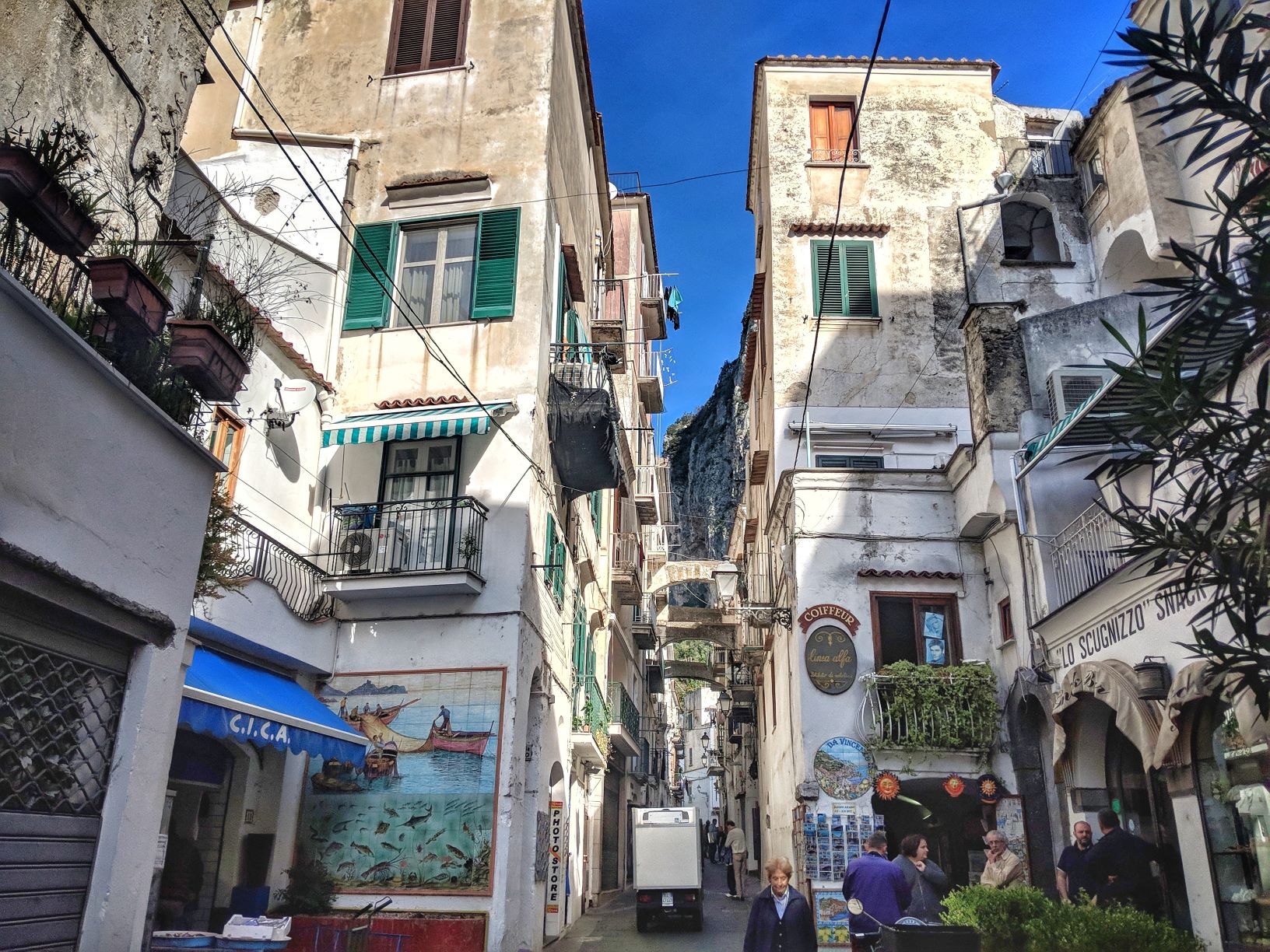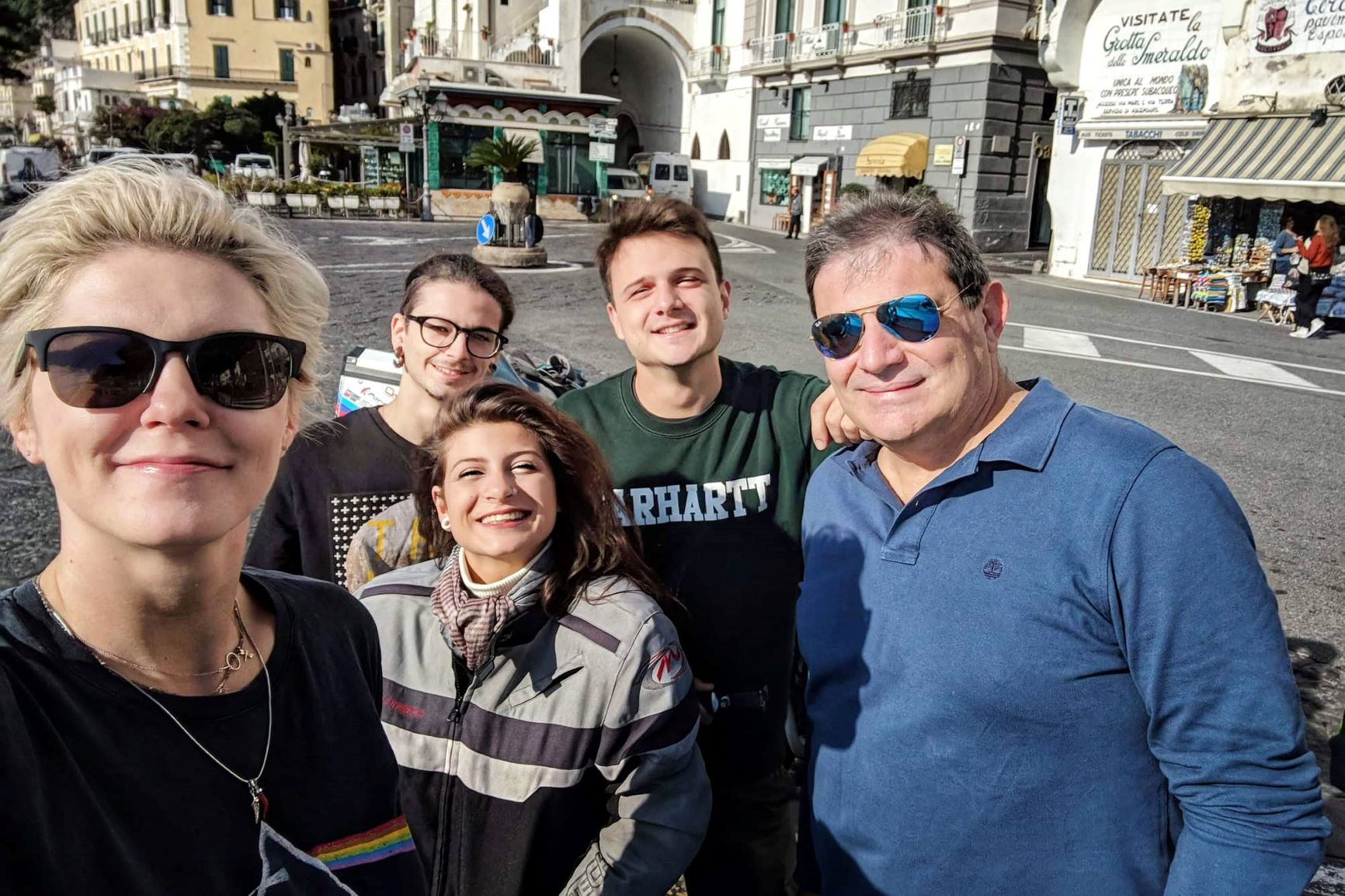 We returned to Salerno in the afternoon. I said goodbye to my companions and headed to the port. The next 7 days I spent on the Grimaldi Lines cargo ship.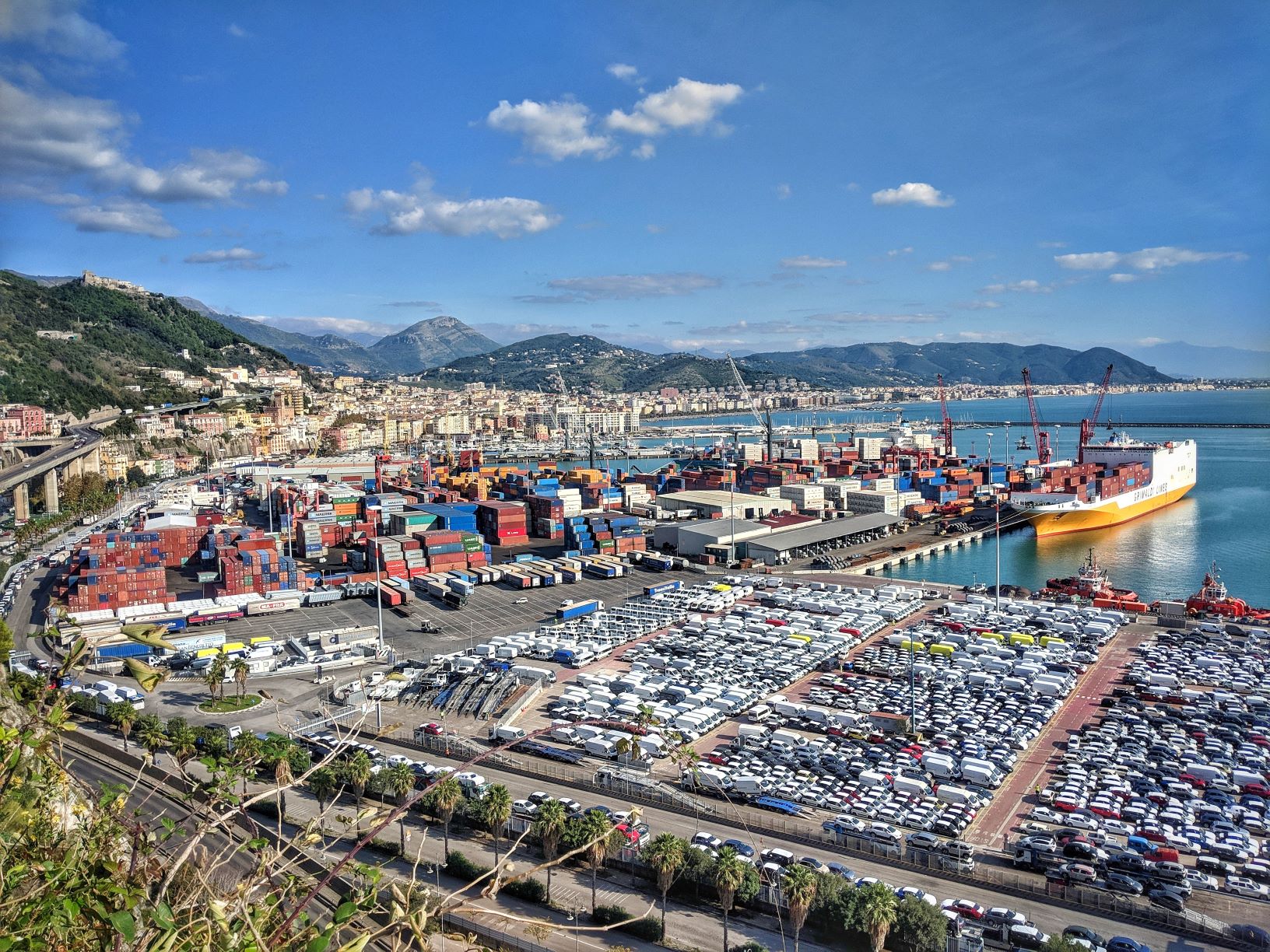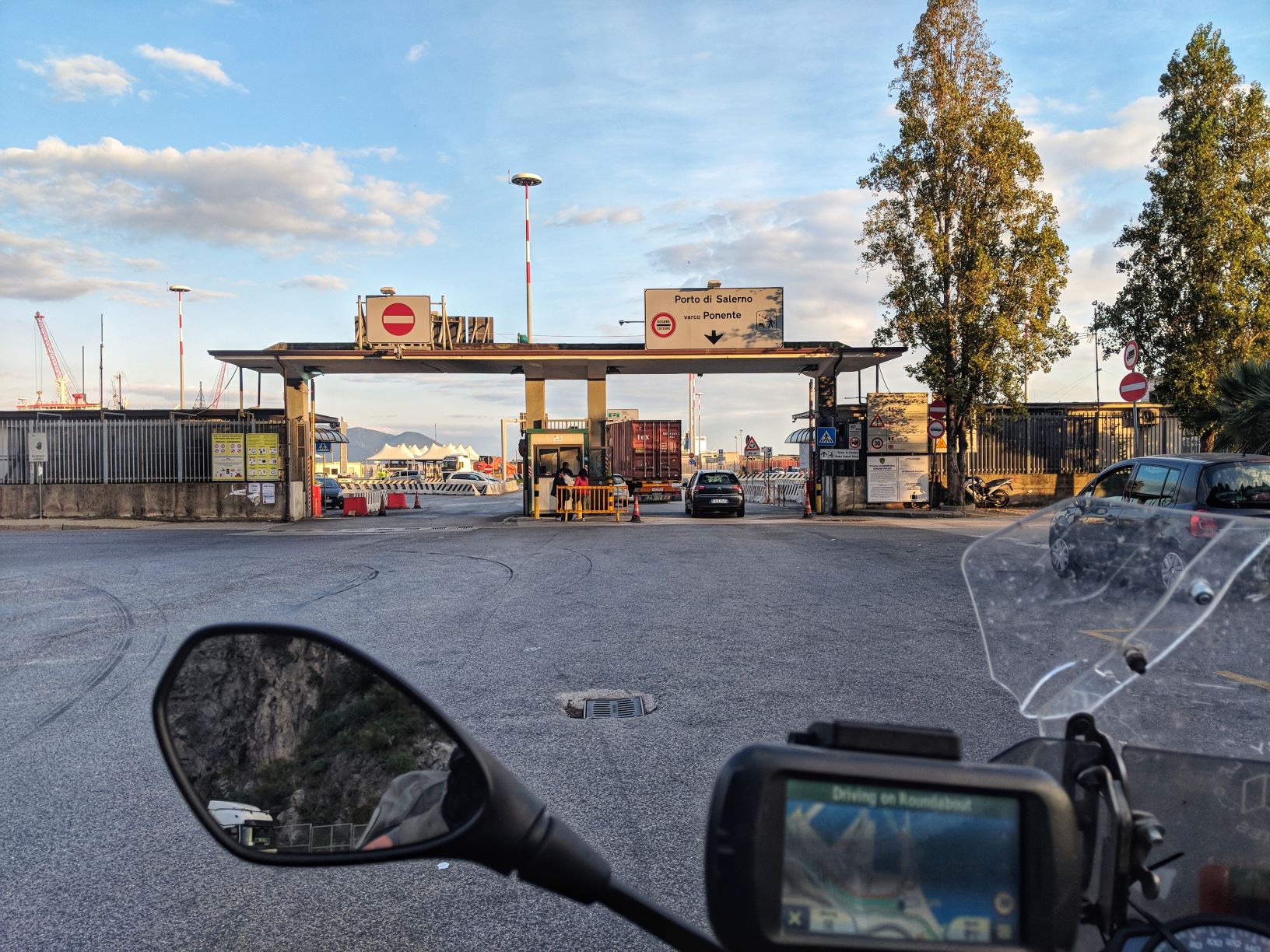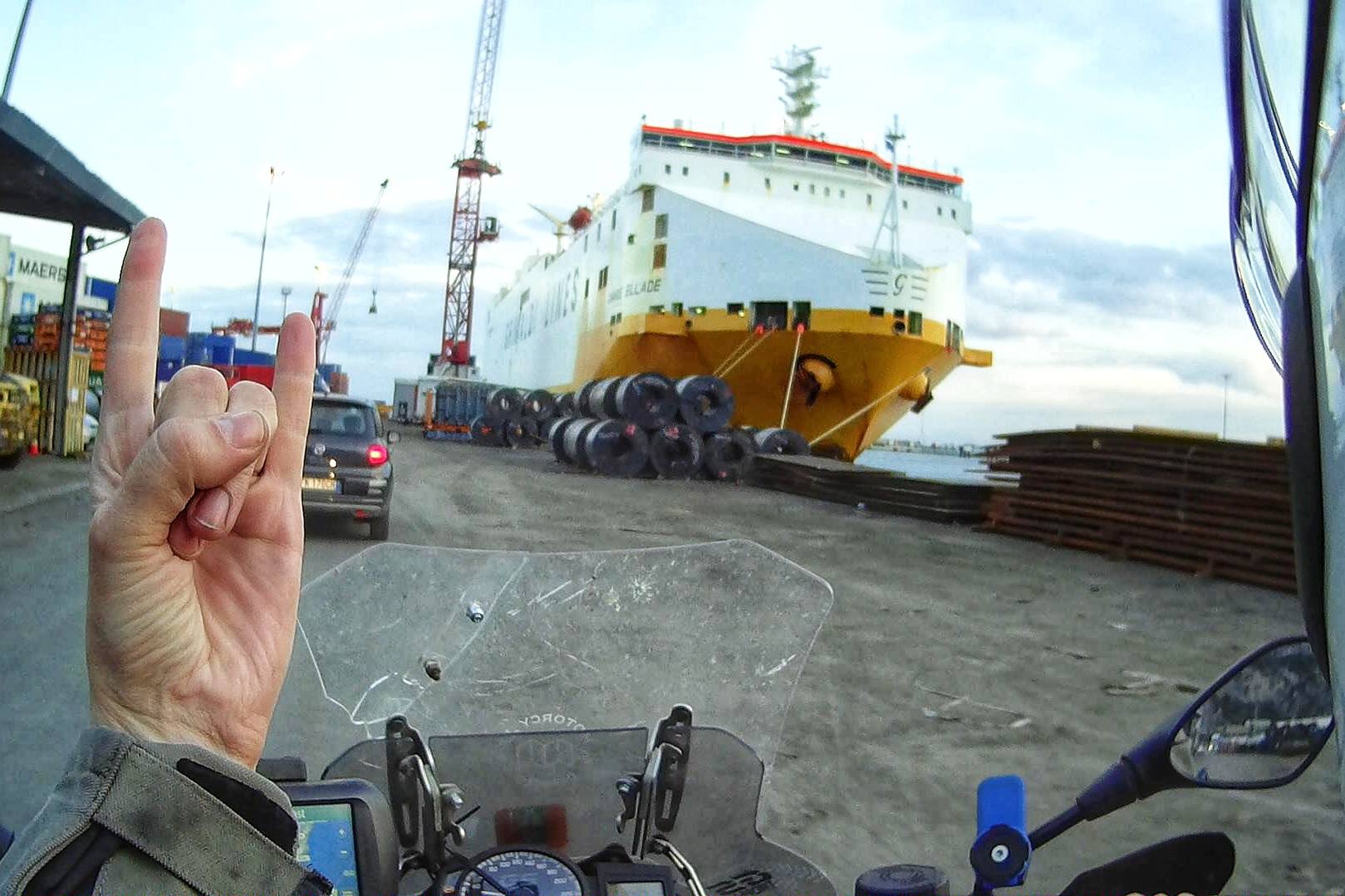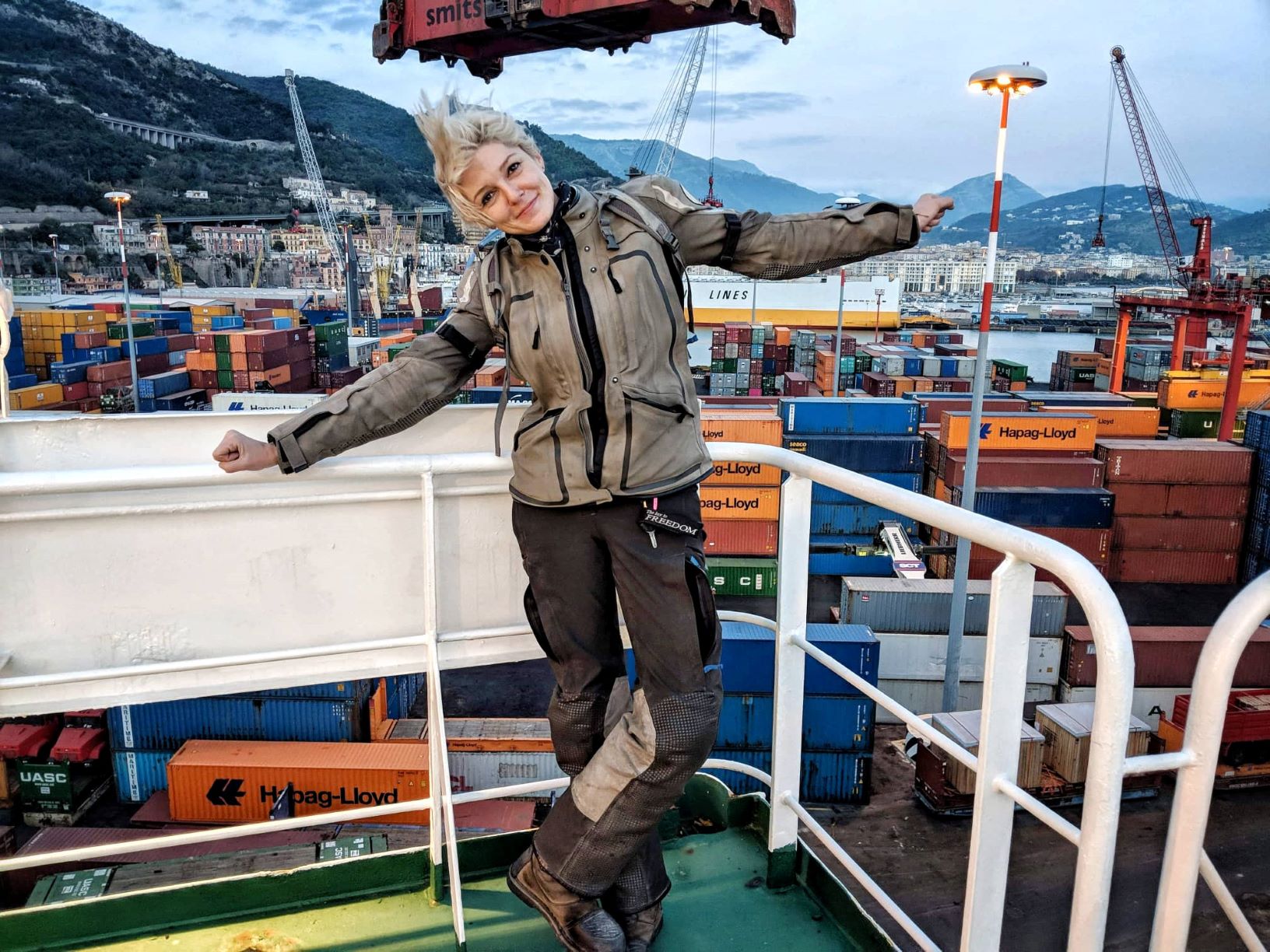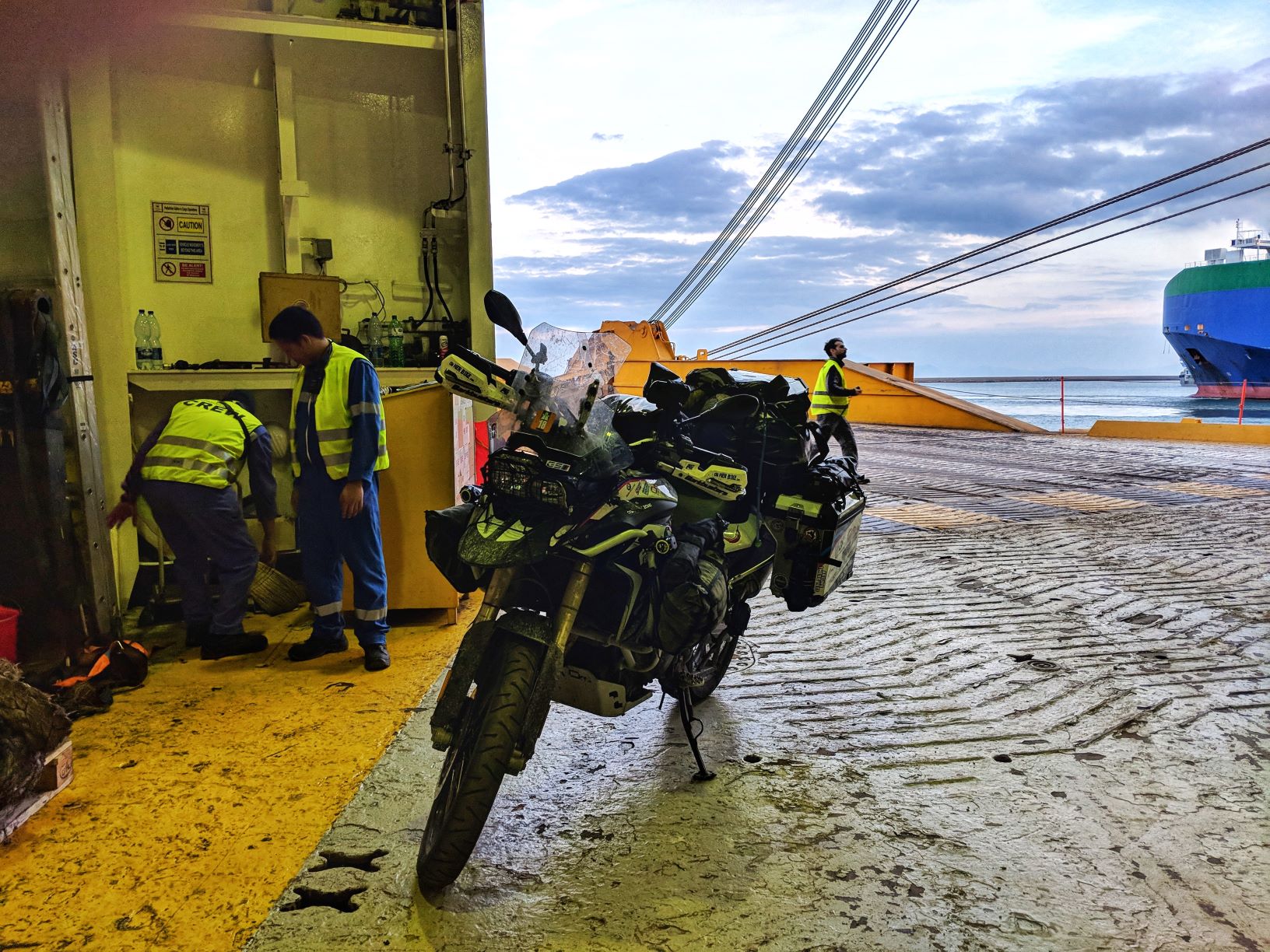 The total cost for the bike and cabin was 827 Euros. Food was also included in that cost. I think it's a great deal and the best option to get almost to the African continent without separating yourself from your bike. All the ships to Egypt these days are only roll-on/roll-off which means passengers can't get off at the port so you have to send your bike on the ship and fly yourself which adds an extra cost. The route I chose later on worked out very well. From Israel I rode to Jordan, from Jordan I caught a 3-hour ferry to Egypt and I was in Africa! The only downside to catching cargo ships is the date for the shipment is not fixed – sometimes the ship can be delayed even for a week or so. I guess it can be a bit risky for passengers with limited time.
In Numbers:
Duration:  7 days (8-15th November 2018)
Total km's: 613km
The "Are We There Yet" World Tour is about more than just me seeing the world on a motorcycle. Throughout my journey I'm raising money for a young disabled child in Poland named Franek. Franek was diagnosed with cerebral palsy (weakness of the entire right side of the body) and he will require constant rehabilitation for the rest of his life. All the money raised will go directly to helping Franek and his family lead as normal a life as possible so please donate  generously: