To Poland and Back
Hi Folks, I'm back online and finally ready to speak about one of the most challenging periods of my life. The last 12 months were very difficult, I had two bike accidents followed by the onset of post-traumatic depression, and to top it all off, my relationship ended. In short; I had fallen apart.
This meant that I needed to take some time off from online life for a while and go back to Poland to catch a breath, see my family and figure out where to go from there.
Homesick
Even though Australia has been my home for last 10 years, I felt homesick like never before and all I wanted was to be around my family and to 'be Polish' again.
So I took one month off and headed back to Poland. The time off I spent in my homeland was the cure that my soul so desperately needed. The time I spent with my family and friends gave me the strength to carry on and be happy again.
What I've been up to …
Heaps! I've kept myself very busy – there were so many things to do, places to go and people to see…
I spent time with my parents and sister – we travelled to all sorts of places across Poland, visiting all the landmarks, eating, drinking and having a good time (the time we had together was priceless).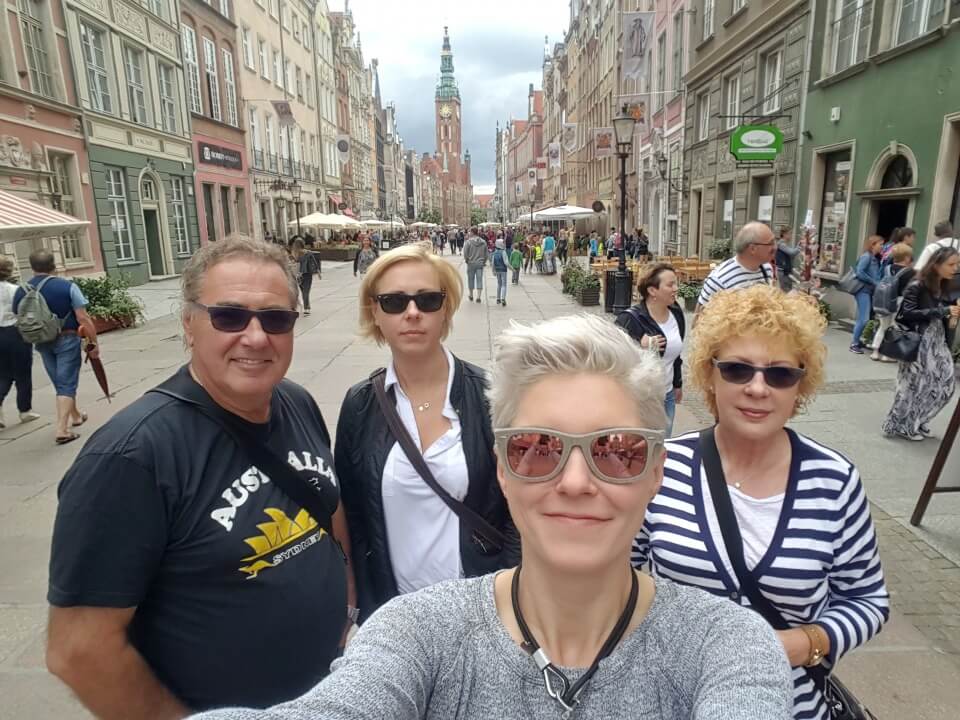 In between I couldn't miss out on the Blues Festival in Olsztyn (a must do when you're in Poland!) It was the perfect opportunity to catch up with mates and listen to some of my favourite bands.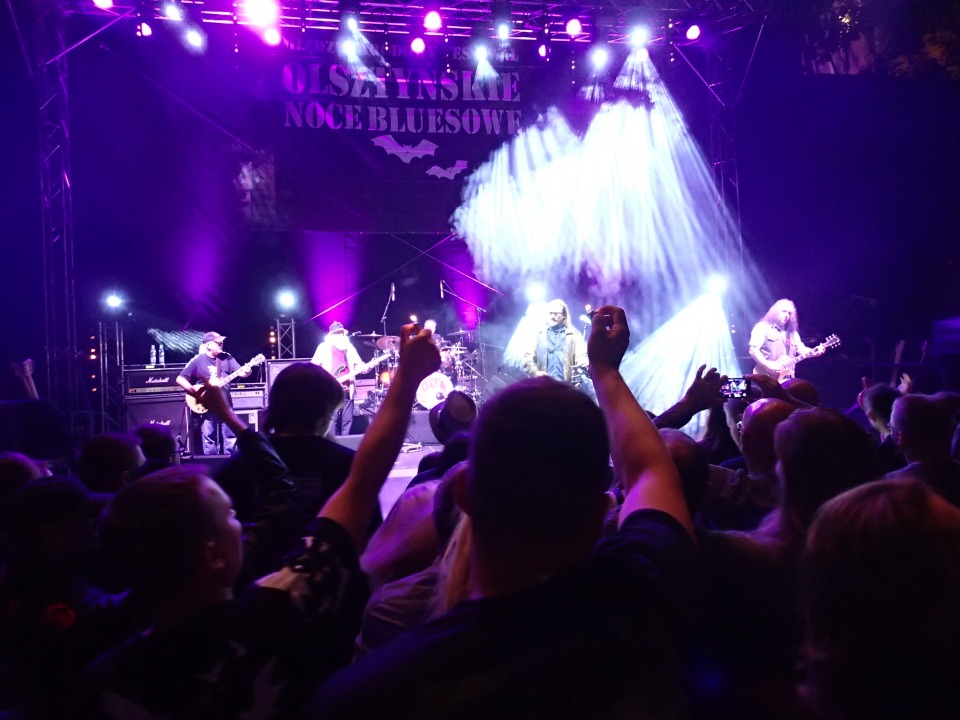 I kissed Niemen (polish legend) …and I liked it!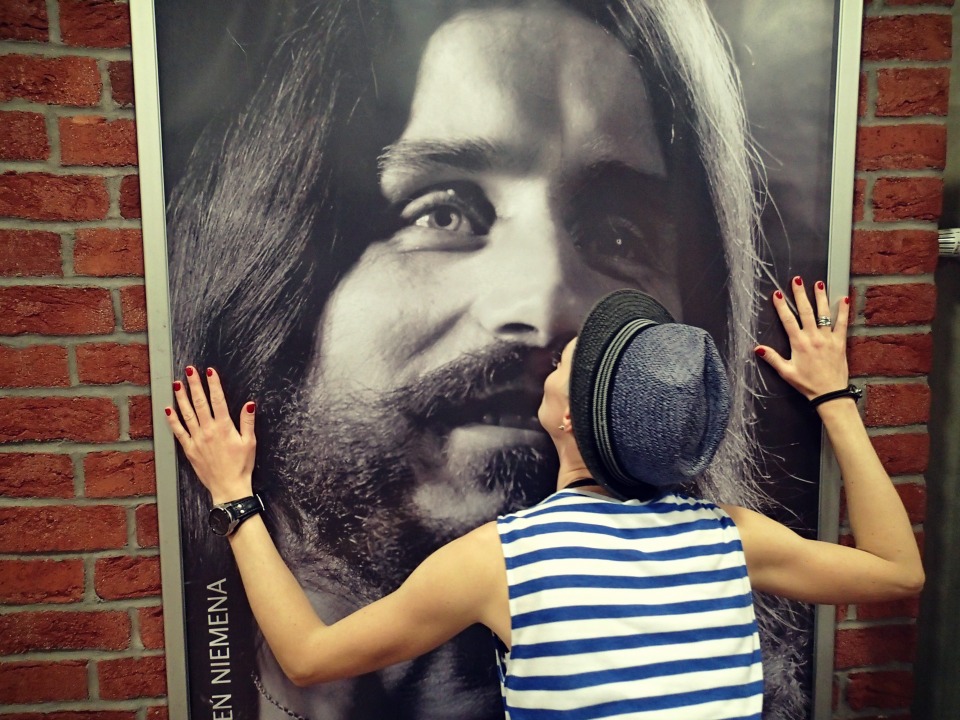 The next highlight was the trial training with Akademia Enduro in Gliwice. I had been looking forward to this course for a long time. The chance to ride a trial bike was fantastic and really challenging, I absolutely fell in love with trial bikes and will share the whole story with you in my next post.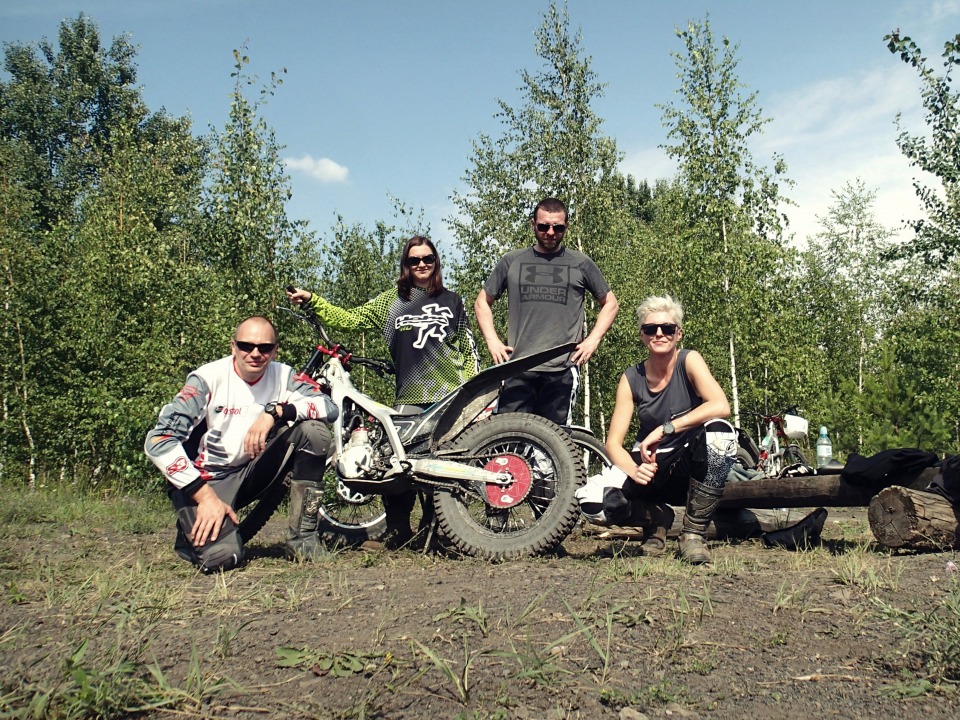 After the course it was time to bring out the big guns – BMW Motorrad Polska kindly let me use their R1200GS for my stay in Poland! So for the very first time I had a chance to explore my homeland on a GS!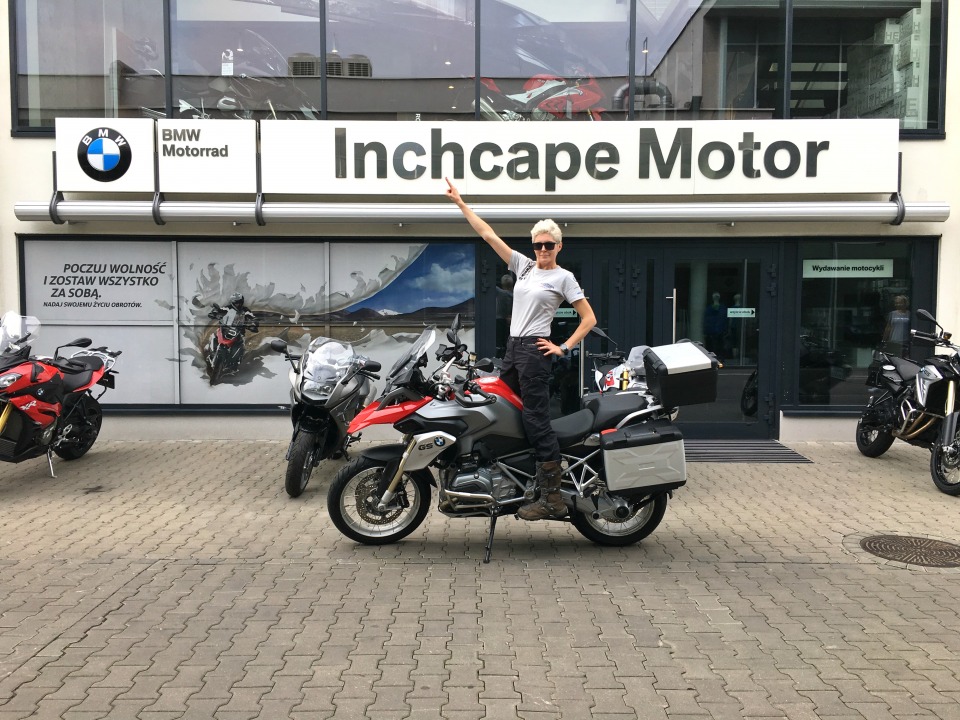 My first destination on the GS – a motorcycle rally in Gizycko. This event always will have a special place in my heart – as it was the very first rally I attended as a teenager in '98. Afterwards life was never the same again 🙂 It's always a great opportunity to make friends with those who share the same level of passion for motorcycles. This year I had a little reunion with my close mates from the event – it was just like the good old days but we're much older and responsible now 😉
The rest of my time in Poland involved shenanigans with my friends; riding through forests and farmlands in Suwalszyzna and Mazury, camping, sleeping under the stars everywhere and anywhere I could– on a boat, pontoon and even under a doggy kennel!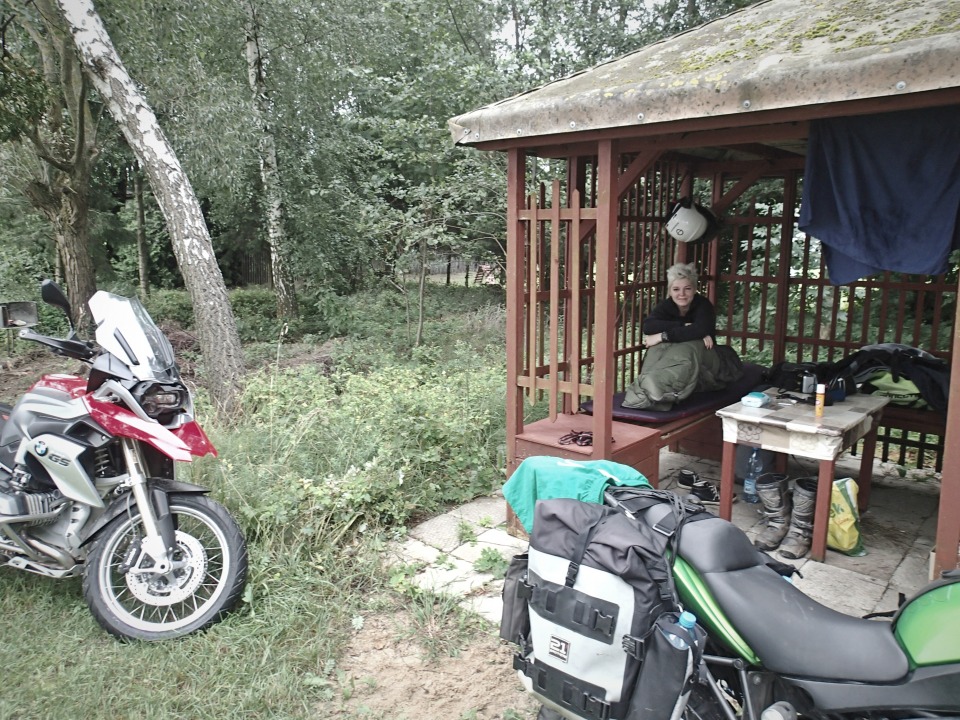 For the grand finale I was asked by BMW to do a presentation on my travels around Australia. It was an opportunity I couldn't say no to but it also meant facing my fear of public speaking. I have no problem talking about concrete and trucks (at work!) but I find it very hard to talk about myself to a big crowd.
So did I have anxiety throughout my holidays about the presentation? Hell yeah! But was it worth it? Absolutely! 'cause it turned out it wasn't that scary after all. Thank you BMW Motorrad Polska and Inchcape Motor for organising the event and to all peeps who showed up – thanks for listening!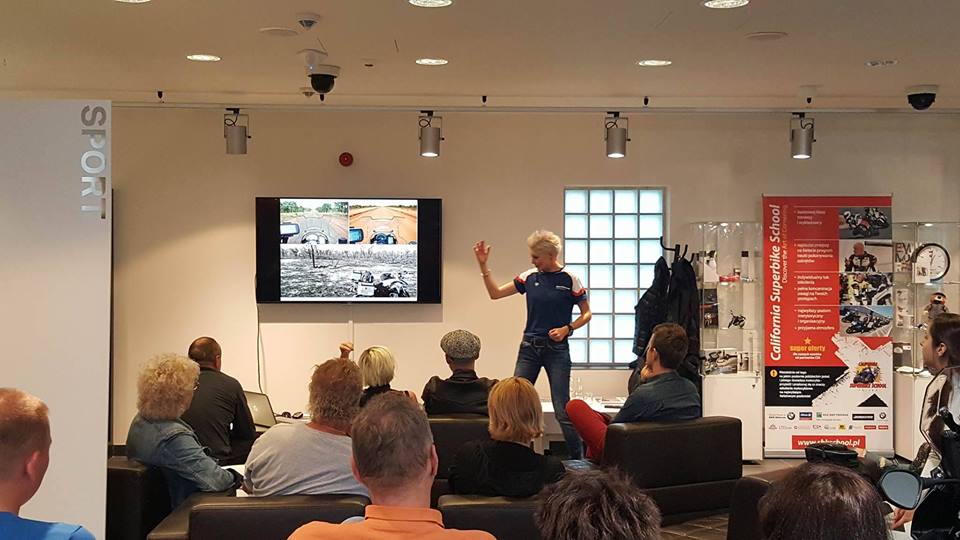 New Beginning
Unfortunately, all good things must come to an end. Now I begin a new chapter of my life, similarly to how 10 years ago I was catching a plane to Australia to start my new life. A month ago I was completely lost and terrified about my future … but now I know this time is different; I have bunch of great friends that I can always rely on, understanding and supportive employers who offered me a new exciting role and last but certainly not least: YOU! My online friends and supporters who I love to share my stories with.

K.