Germany
After I said goodbye to the guys in Poland I headed to Germany and I had to go quite fast. I needed to be in Munich to get ready for the GS Trophy in Mongolia, to which I had been invited as a guest. So, I rushed through Slovakia and Austria and finally arrived in Munich where I was hosted by Valle.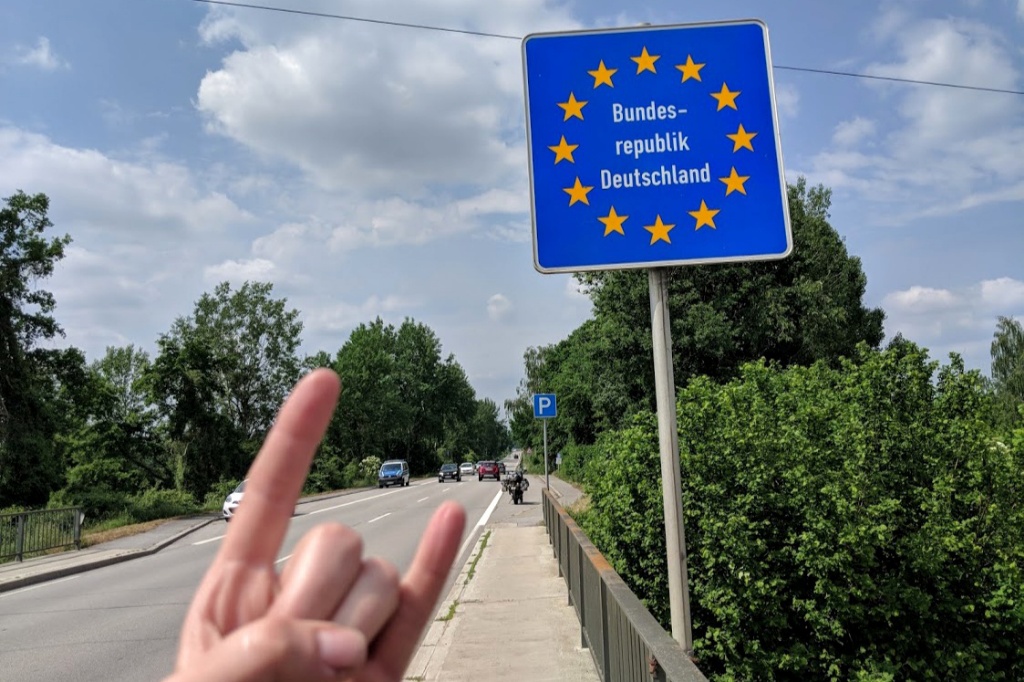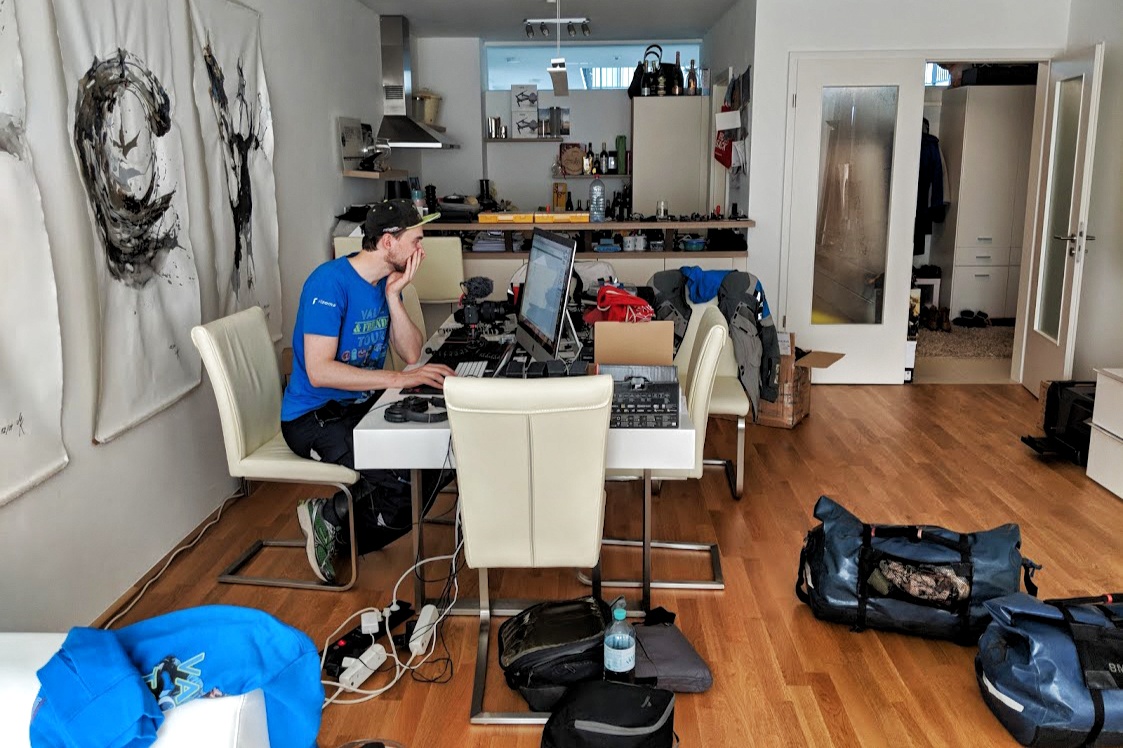 Valle is a well known rider and vlogger from Germany and a finalist in the GS Trophy. As it turned out Valle was leading a group of riders to the Czech Republic for a couple of days and on the evening I arrived the whole group had a catch up dinner. Perfect timing to meet this great bunch of people!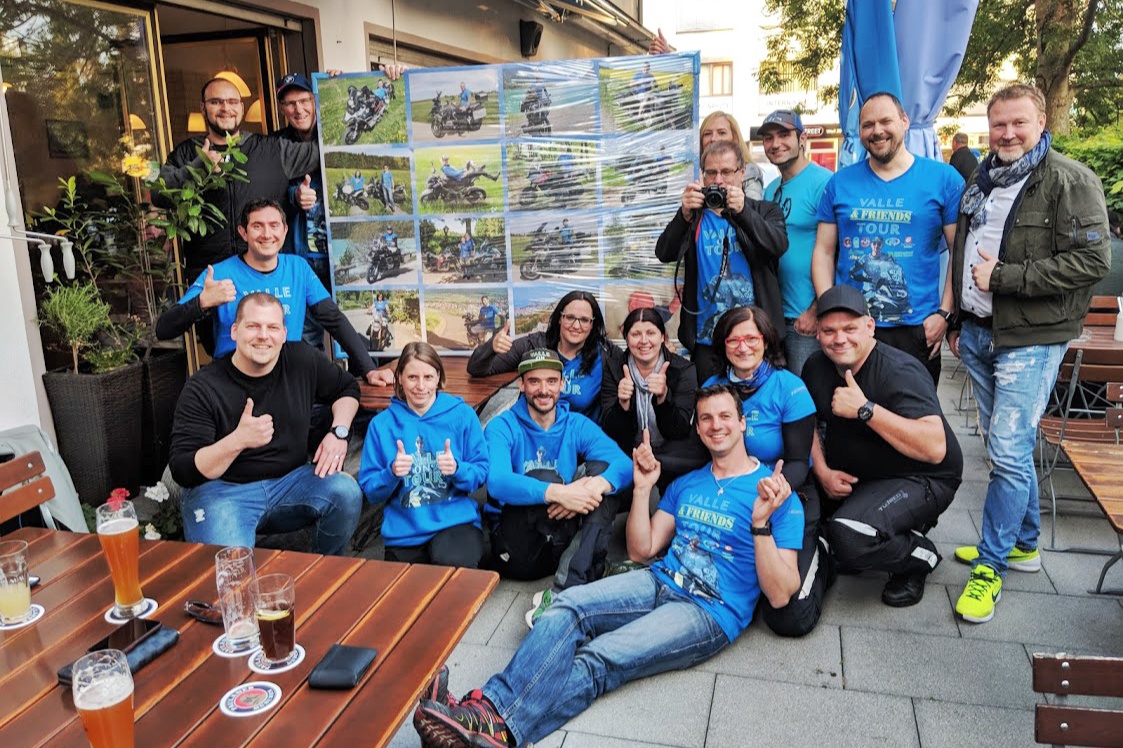 But there was more socialising to come! Opportunities like this don't happen very often, where 6 overland riders meet up in one town at the same time! So here's who was there:
Lea circumnavigated the globe solo and she now lives in her native Munich.
Sinje started her RTW solo tour in 2017 and it just so happened that she had flown back from South America to visit her family in Germany.
Nora has already ridden solo from Europe to Asia and was about to take off for an epic ride from Nordkapp to South Cape.
Asta and Linas after 1.5 years on the road were just about to complete their RTW tour.
See, quite an impressive squad!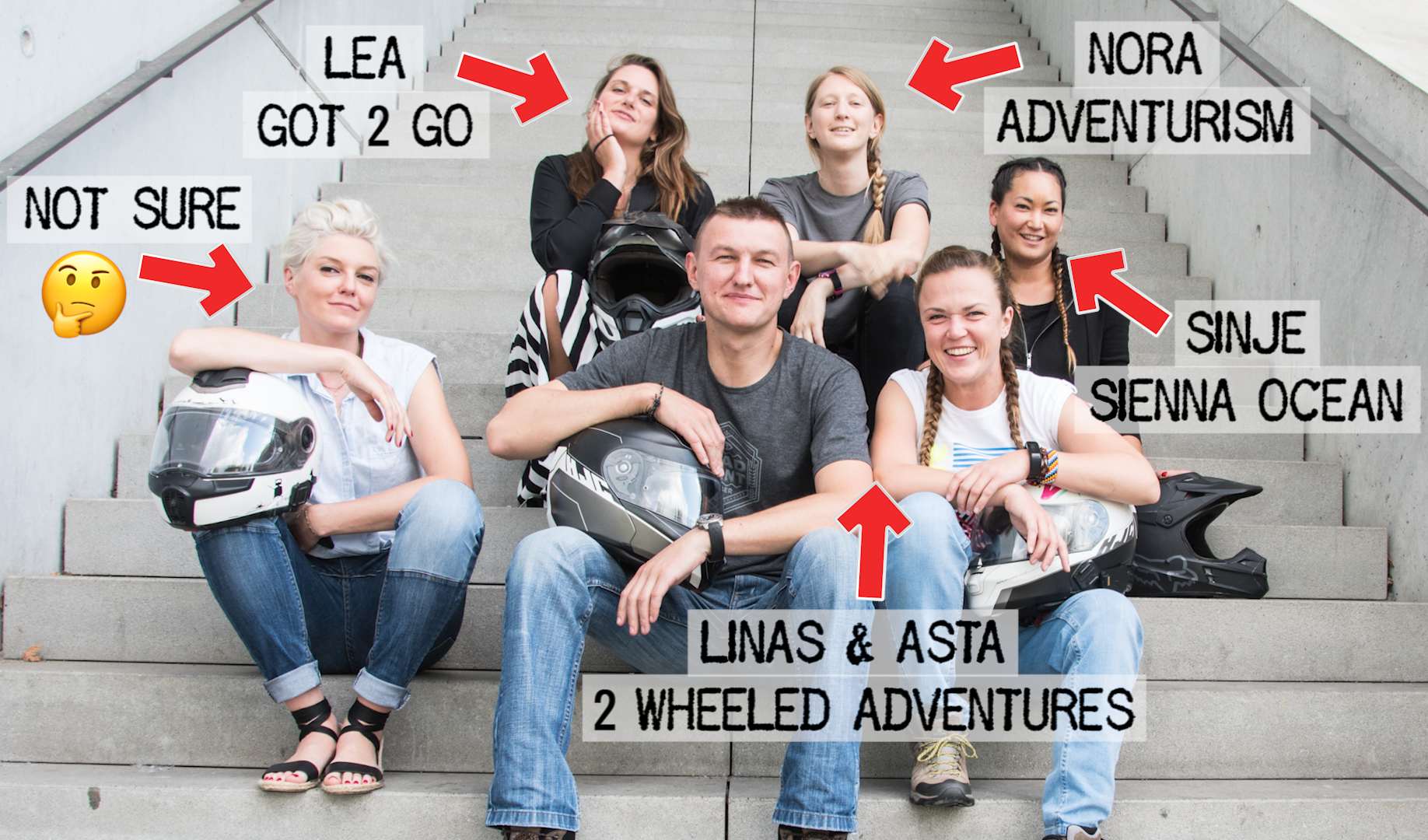 And to mark the occasion we spread the word out on our social media channels and invited our followers to join us for a get together! Around 30 people came to meet us at the beer garden. It was a great catch up, heaps of fun and the beer was excellent too!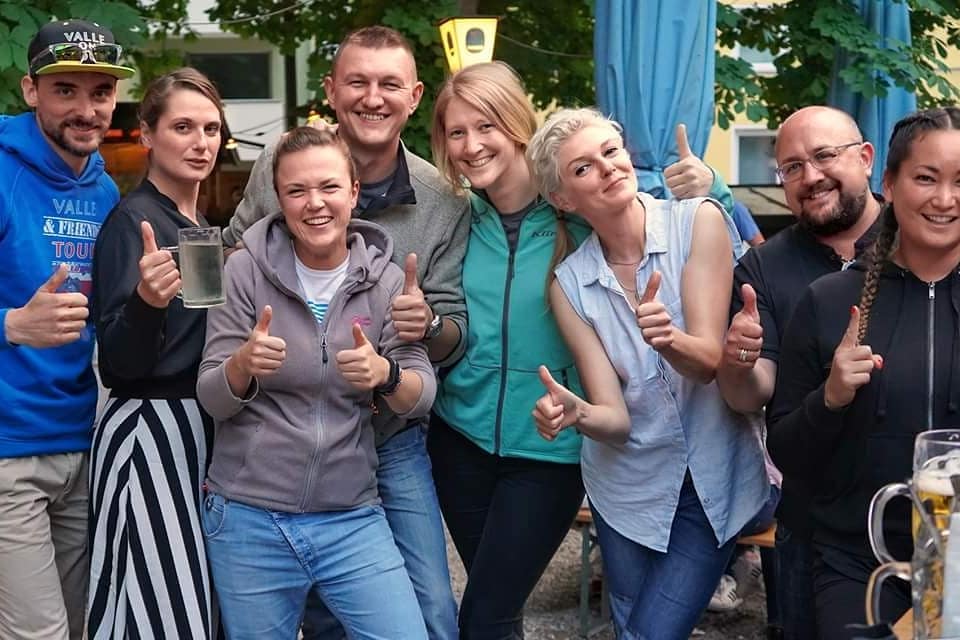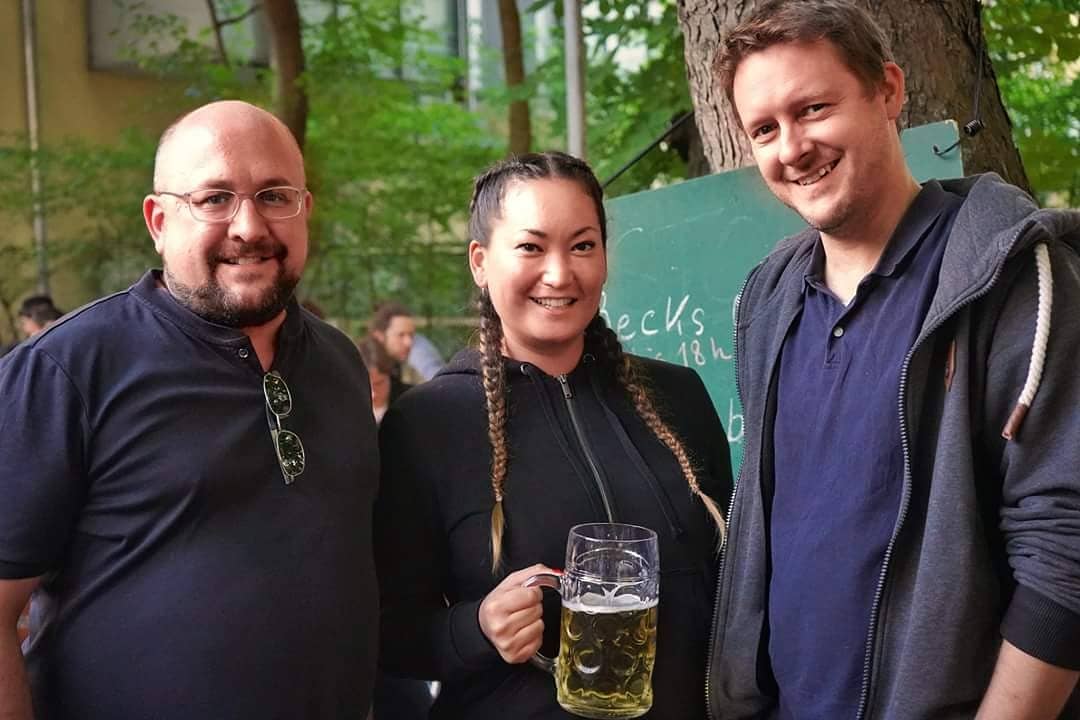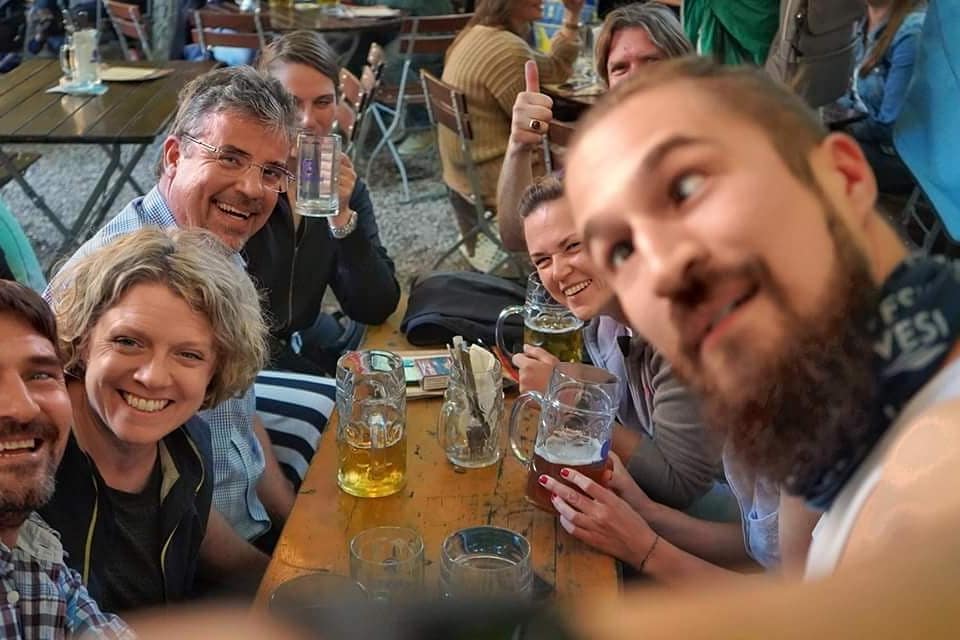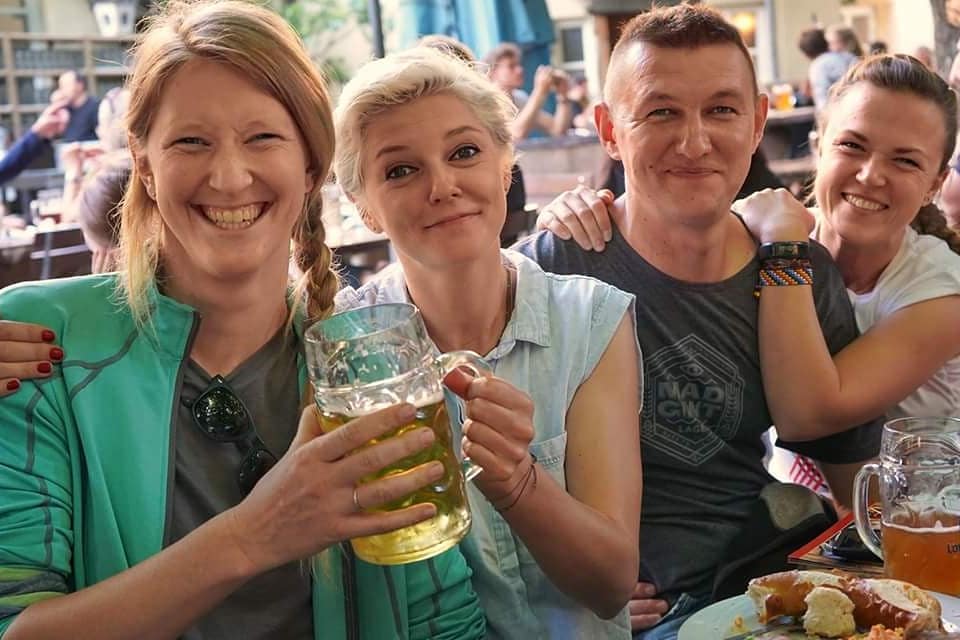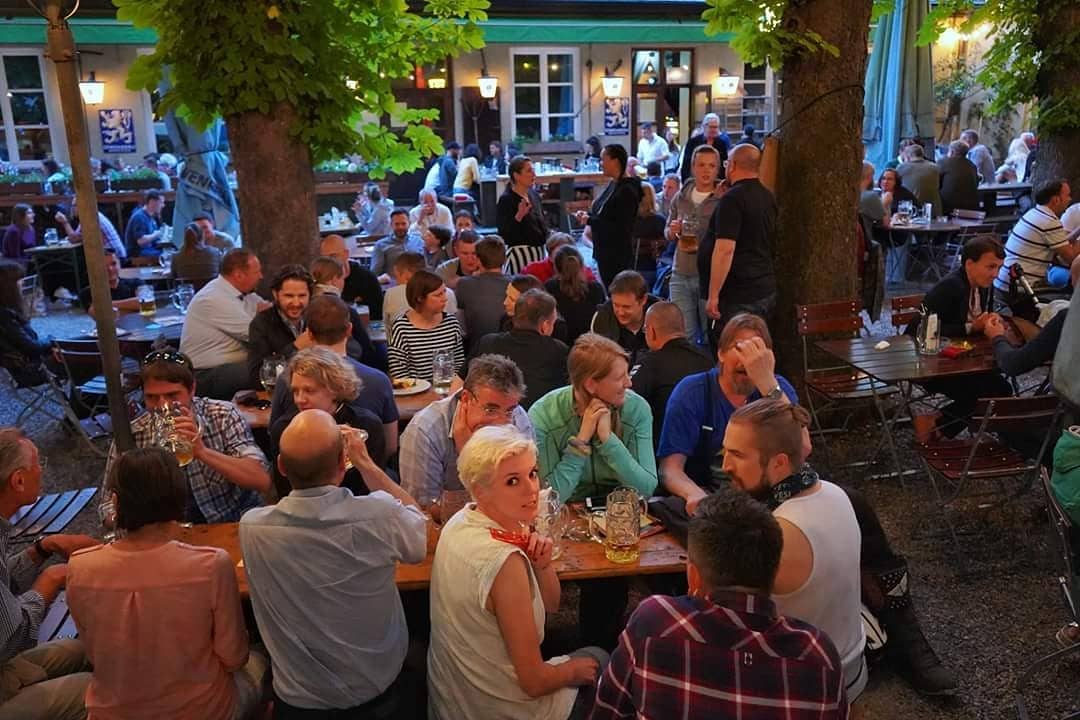 Photo Credit: Valle on Tour
Round the World on Hold
And then finally off I went to the GS Trophy in Mongolia! This event is organised by BMW Motorrad every two years in different locations around the world. The whole idea of this competition is that it's for non-professional riders. I've been following the event for many years now and every time it blows my mind how skillful the participants are. I admire them for their drive and courage, cause frankly personally I'm hopeless when it comes to competing. It never crossed my mind I would end up taking part in the Trophy someday, but when I received an invite as a guest – well hell yeah that's a totally different story. My role at the Trophy was to share my experiences on my social media channels. I rode in the sponsors group following the participants and observing all the action.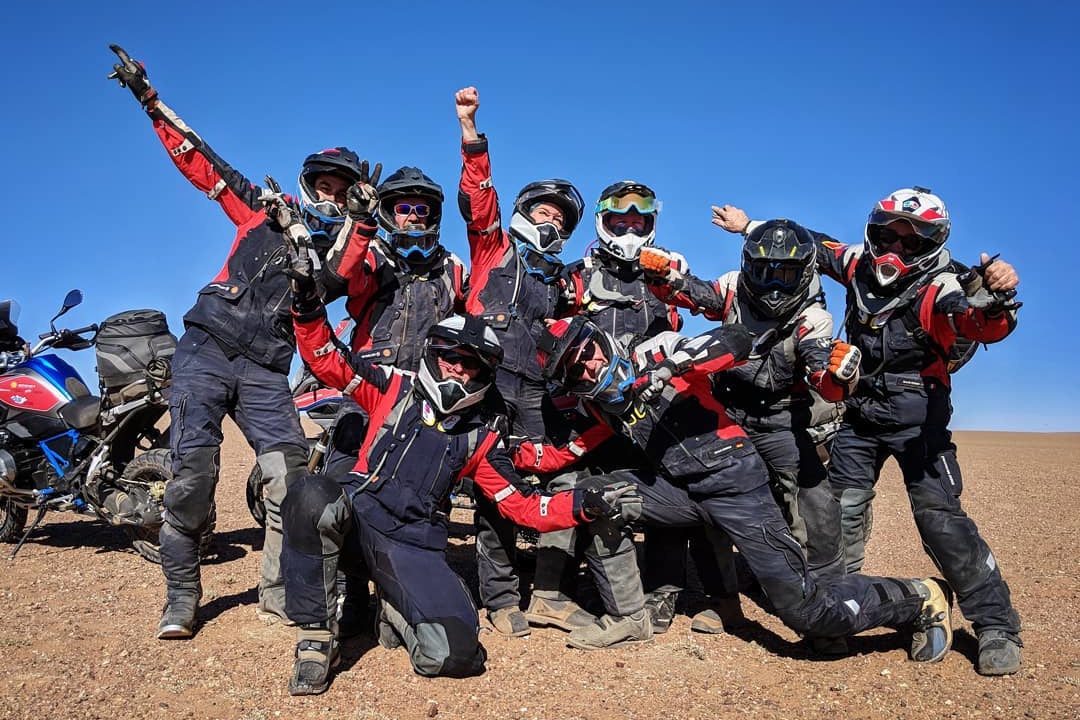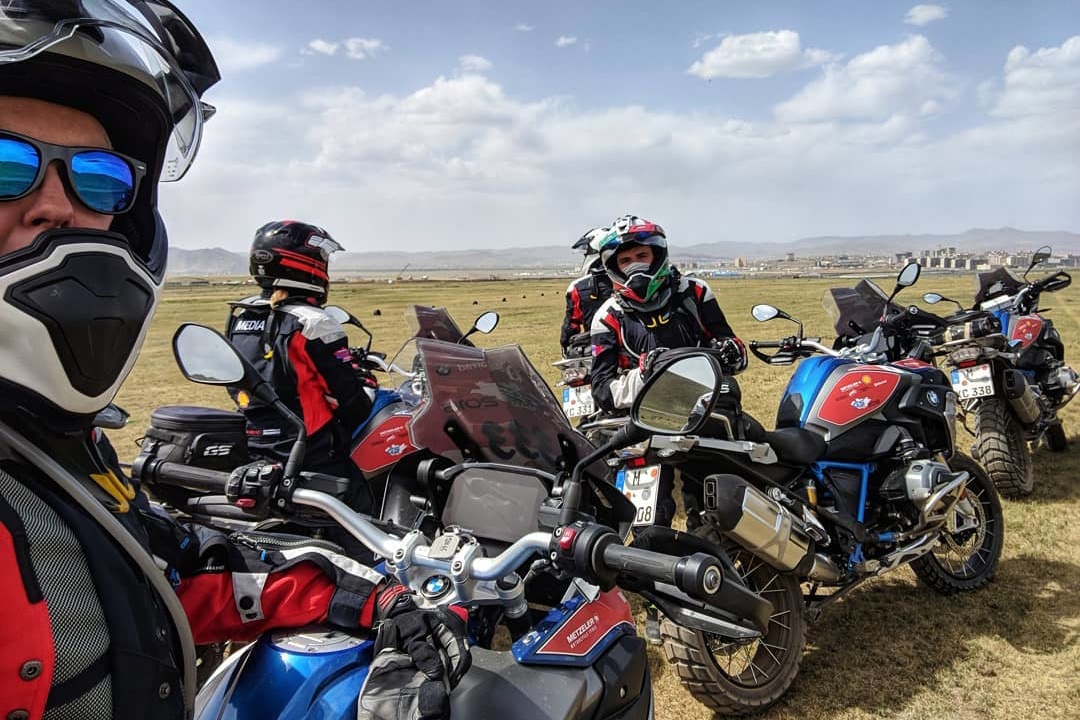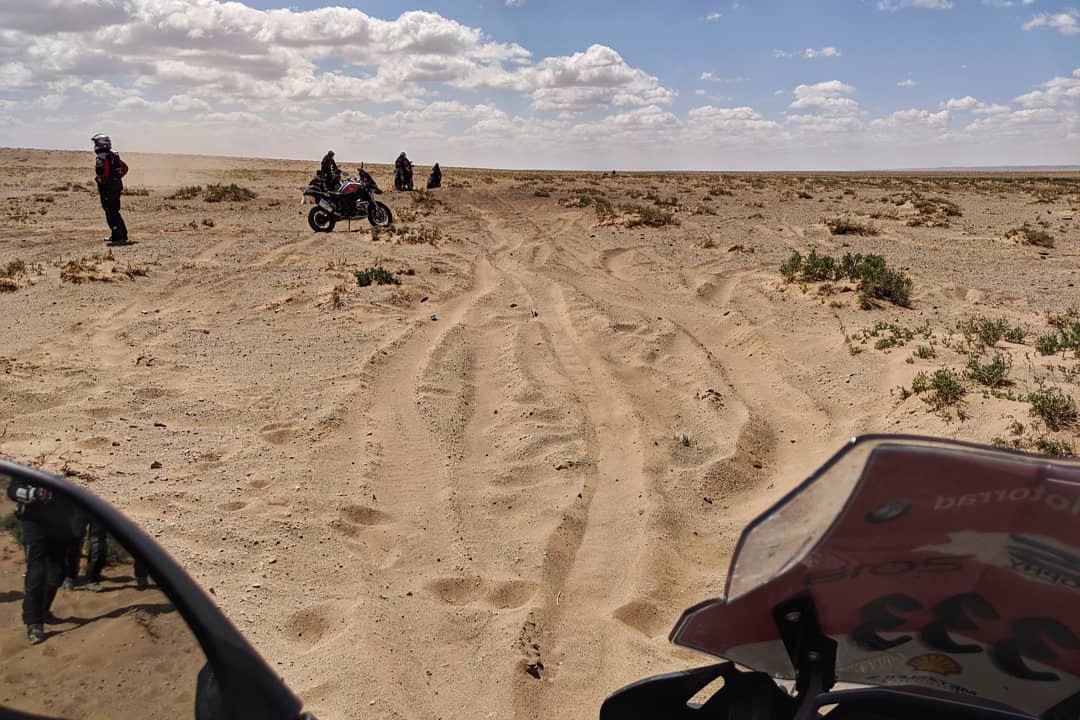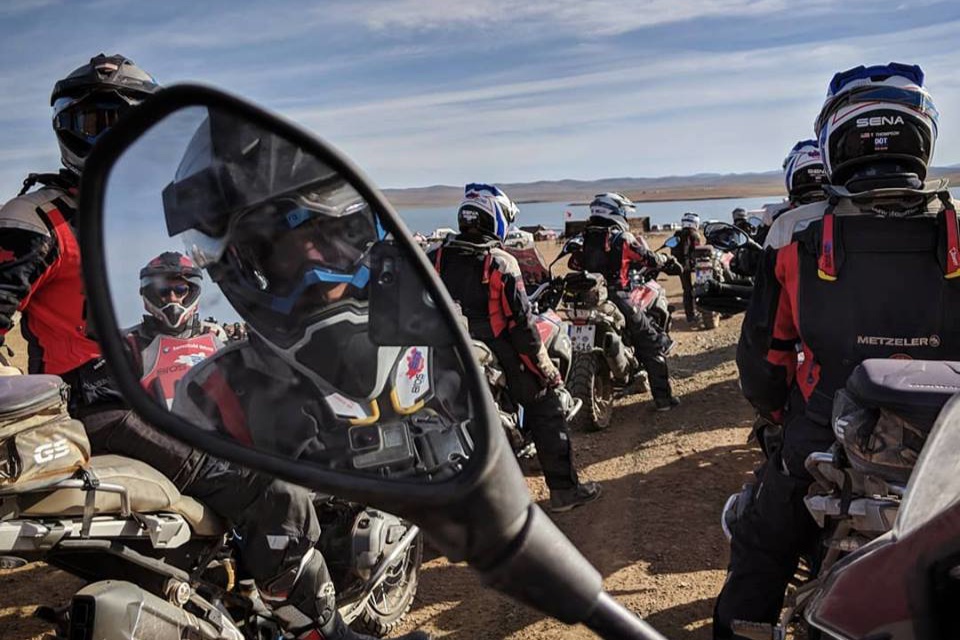 Sounds easy, but still it was a tough ride and the most challenging experience I've done. The atmosphere at the event was buzzing. The Trophy lasted 8 long days, we rode about 10h per day though all sorts of terrain and there were a few injuries… including mine. I wish I had a better story to tell, but disappointingly on the last day I simply wasn't concentrating and with 50 kms to go to the finish I had the misfortune to fall awkwardly. The bike spun left to right and back to the left again and during this whole manoeuvre my leg got stuck between the bike and the engine guards. Unfortunately I landed on the ground with a spiral fracture of my tibia and fibula.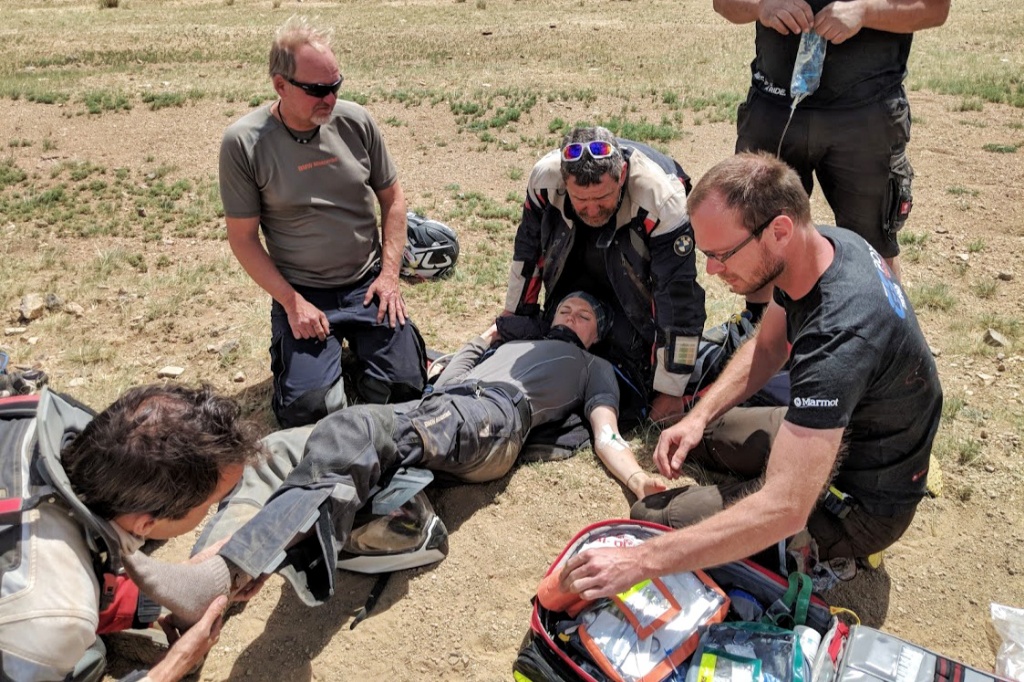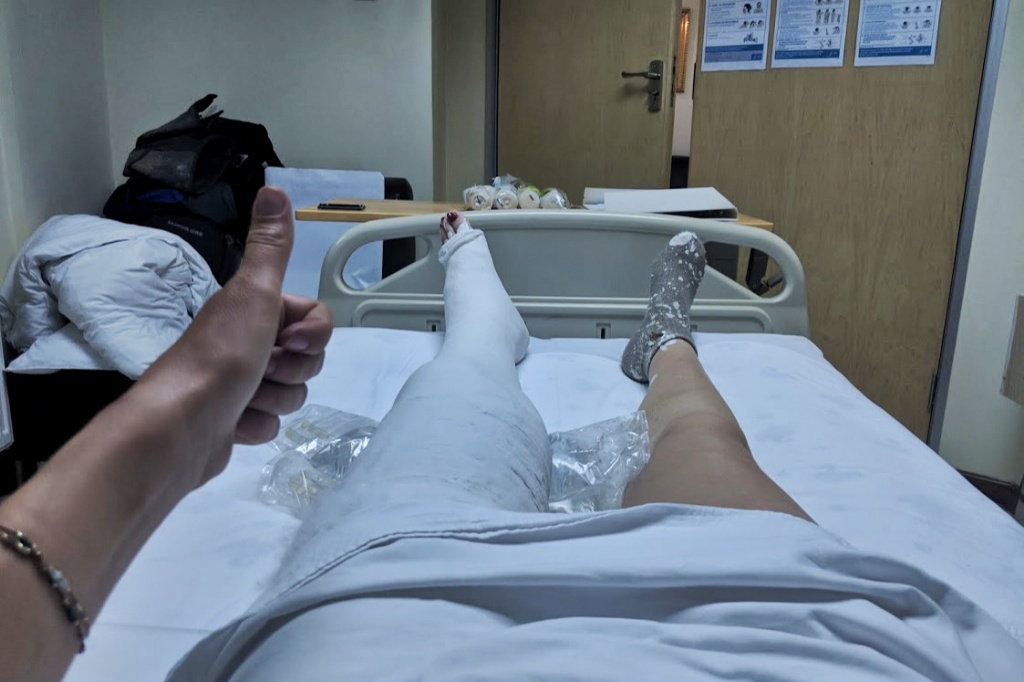 Within 24 hours I was flown to Australia for surgery, where I had a titanium rod inserted into my tibia.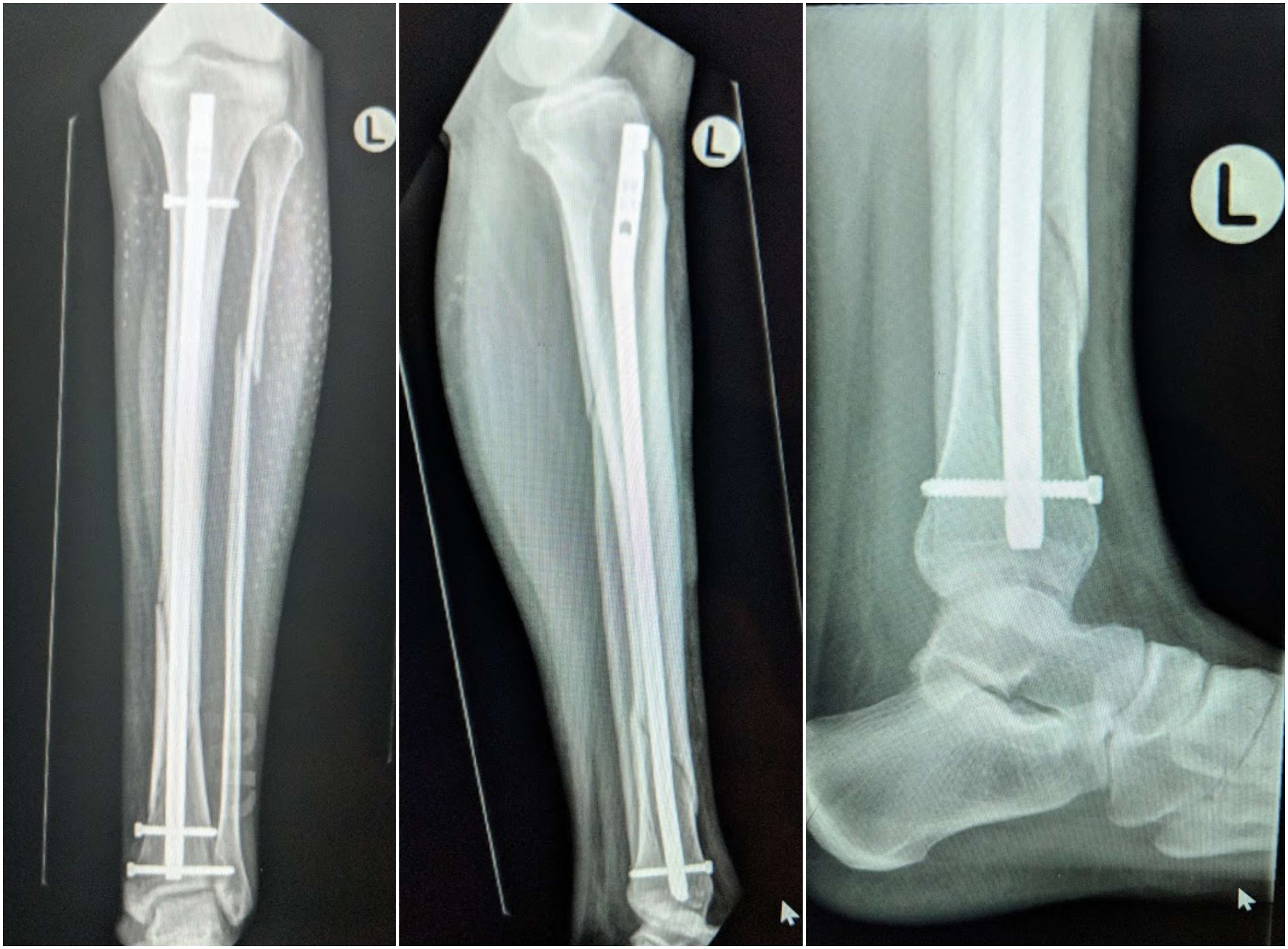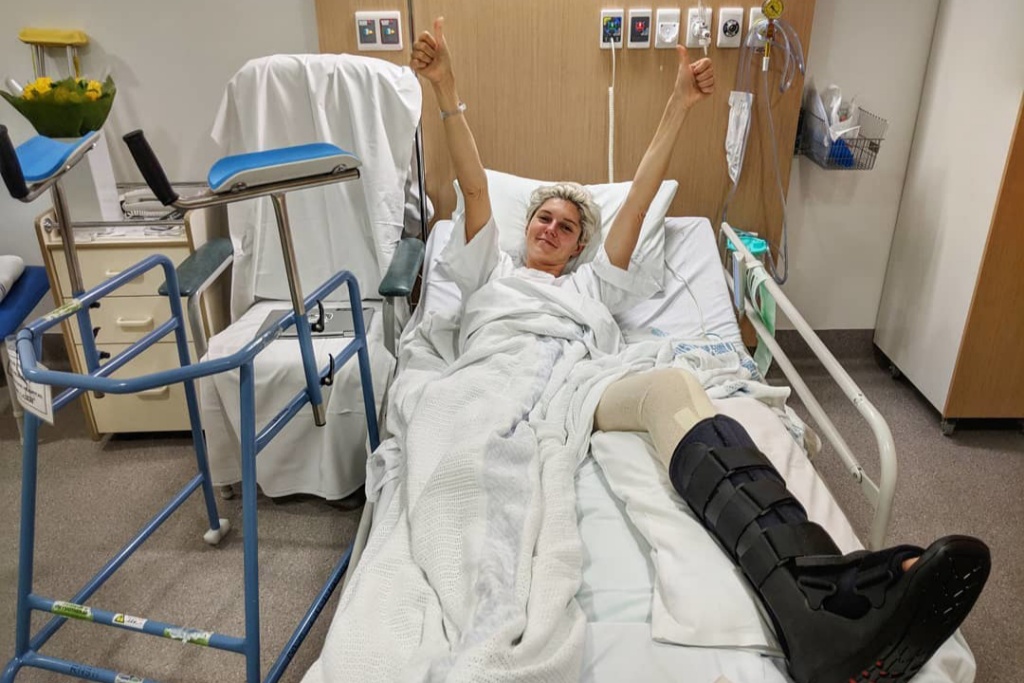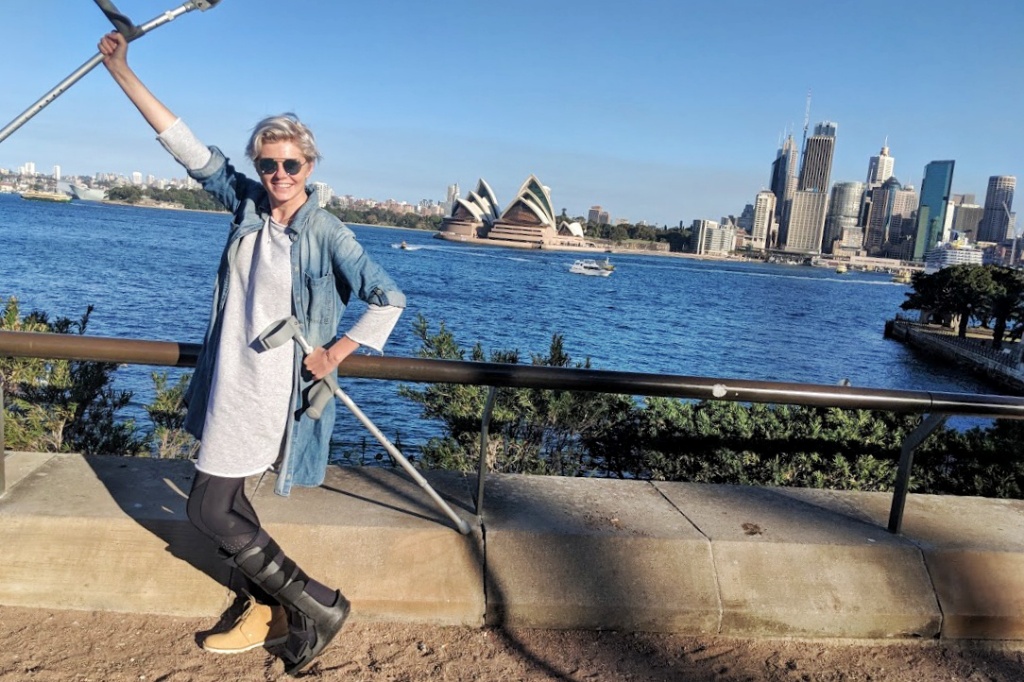 And finally after 2 months the doctor gave me the green light for flying, so I went back to Poland to finish my rehabilitation and by the end of September I decided to continue my RTW trip.
Four months of recovery is the best case scenario for such an injury and I was very lucky I didn't have any complications. My leg was still very stiff and weak, but I couldn't wait any longer. After so many months I was going crazy and had to get back on the road. I knew I had to take it easy and avoid falling off my bike, because that would cause me more damage. So I said to myself no off-road riding until my leg gets better.
I got a lift to Germany and finally reunited with Chillie. Life was good again…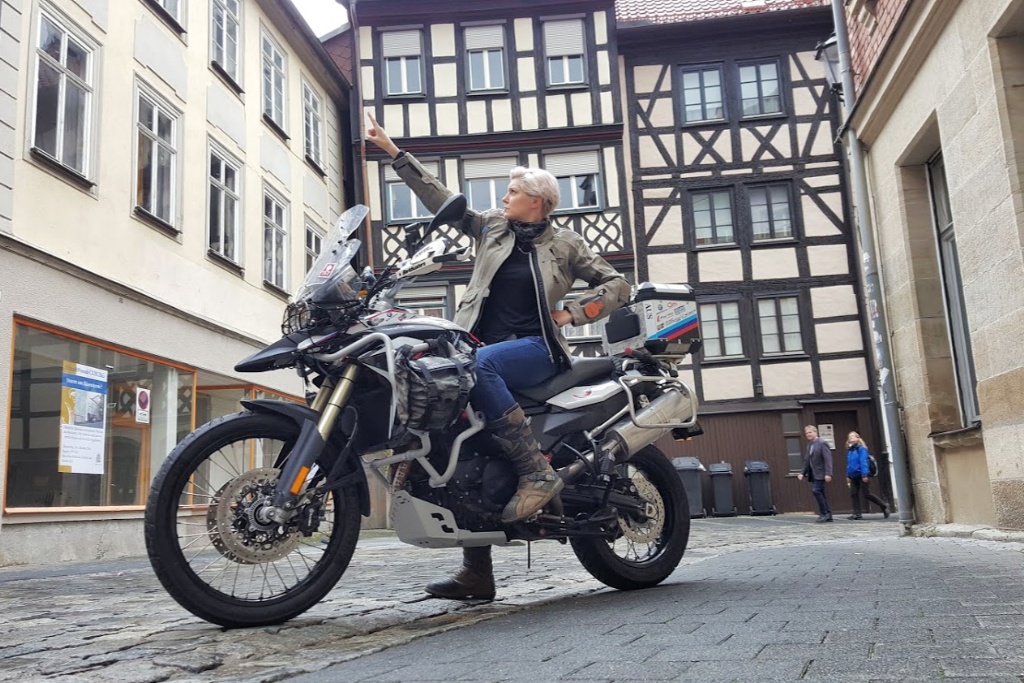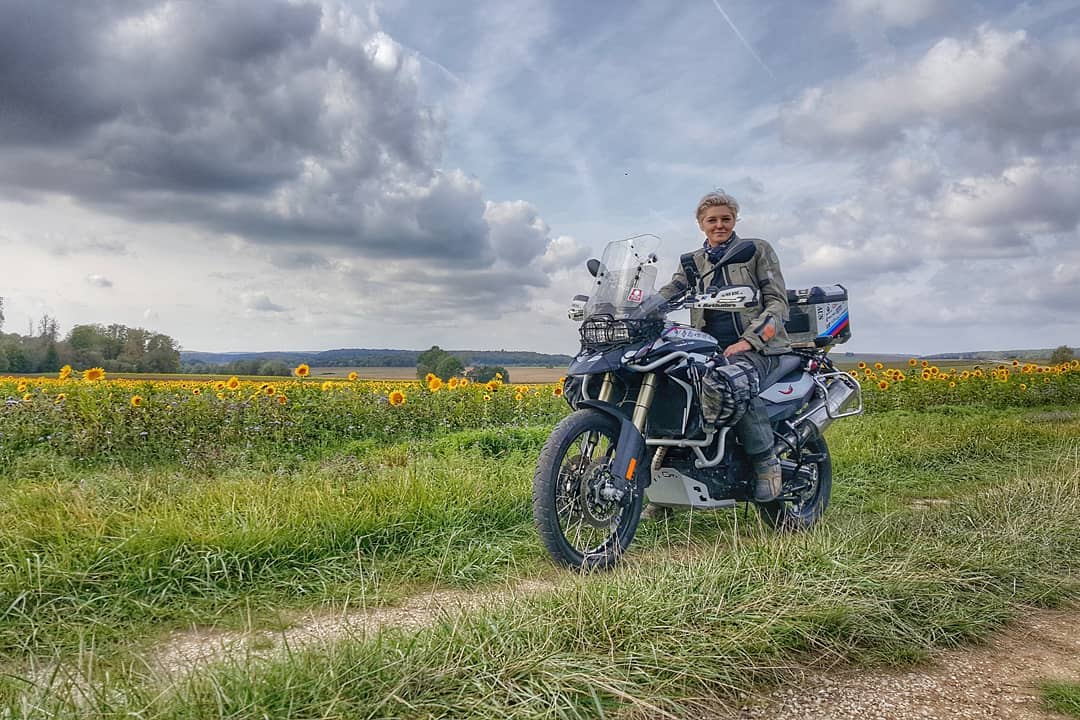 Our first kilometres were mainly on the highway, but I didn't realise that my confidence would be so shattered and I wasn't expecting that the anxiety would be so strong this time. I developed paranoia about hurting my leg again and on top of that all the fears from my head on collision kicked back in. Every time I saw a car coming round a corner from the other direction, I was expecting it to smash into me. I couldn't believe I would have to go through this all over again. The brain is a tricky thing.
On one hand I was very frustrated because I couldn't enjoy the ride and on the other I knew this was only temporary and with time I'd get my confidence back. I've done this before, I can do it again.
Prost!
OktoberFest is a one of a kind event that has been on my bucket list for a long time and as I was in Bavaria at the time of the Fest – I just couldn't miss it! When you're in Bavaria you gotta do what Bavarians do! …party hard and drink lots of beer! Yep, I'm in!
And again, it was perfect timing – Sinje flew back from South America to visit her family, Lea organised the tickets and a bunch of their friends joined us to celebrate this most important of German events.
Lea dressed me up in her mother 's Austrian dirndl, the girls put on their fancy ones, a few quick pictures with the bikes and off we went…
I seriously wasn't aware of the size of the event. OktoberFest is huge! It's like being in a massive fun park with lots of beer tents.
Lea got us a table in apparently one of the smaller tents, which I thought was enormous. The food was great, the beer was delicious and the atmosphere was so much fun – people were singing and dancing on the tables… the Germans certainly know how to party! Here's some pictures from the beginning of the day, the rest are for our private collections…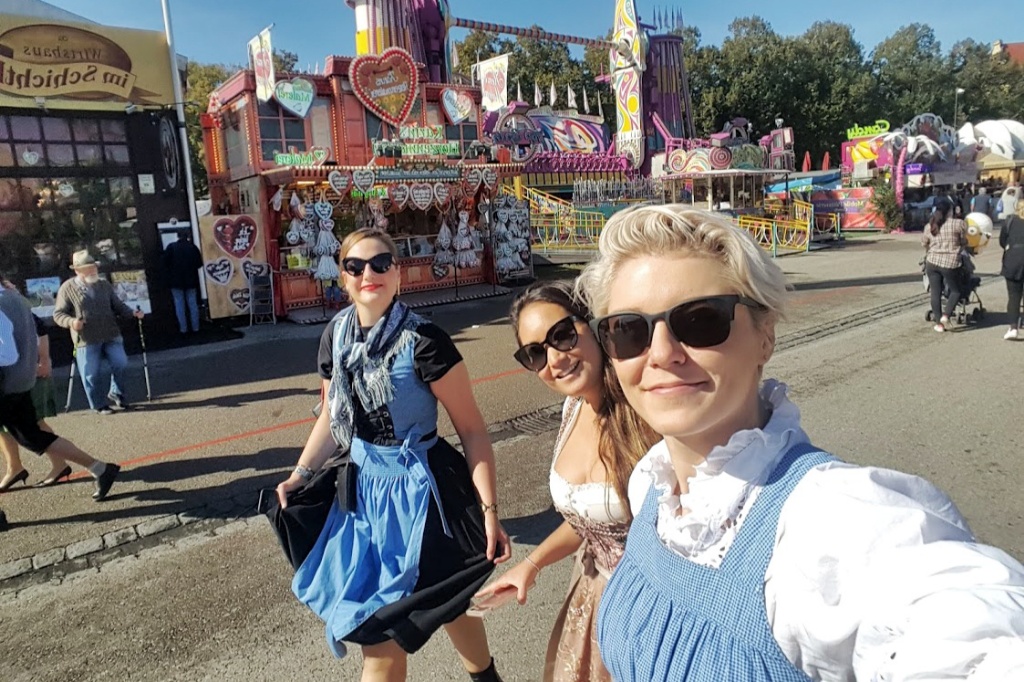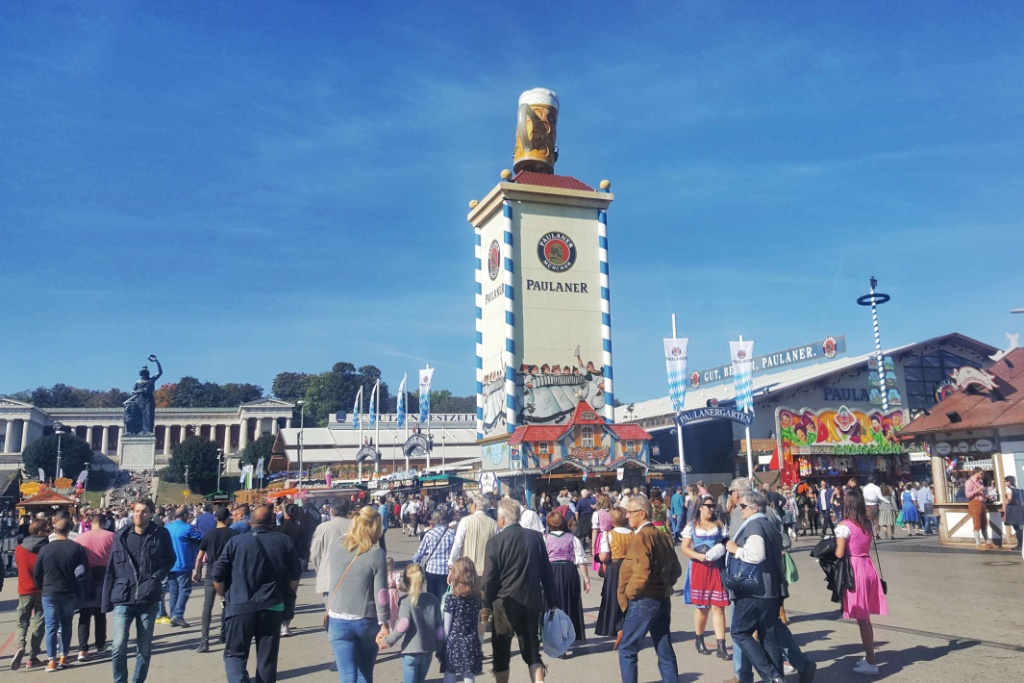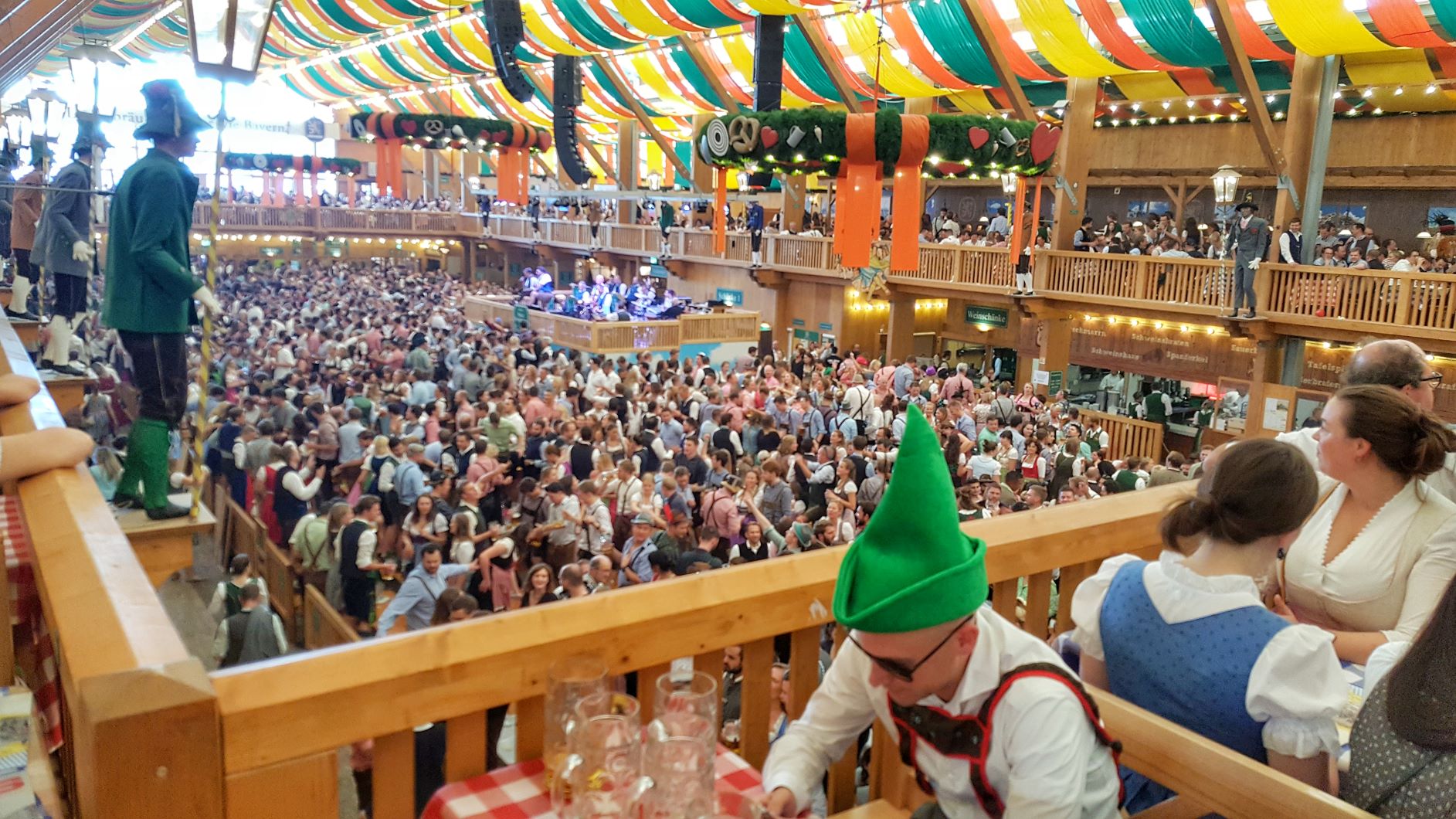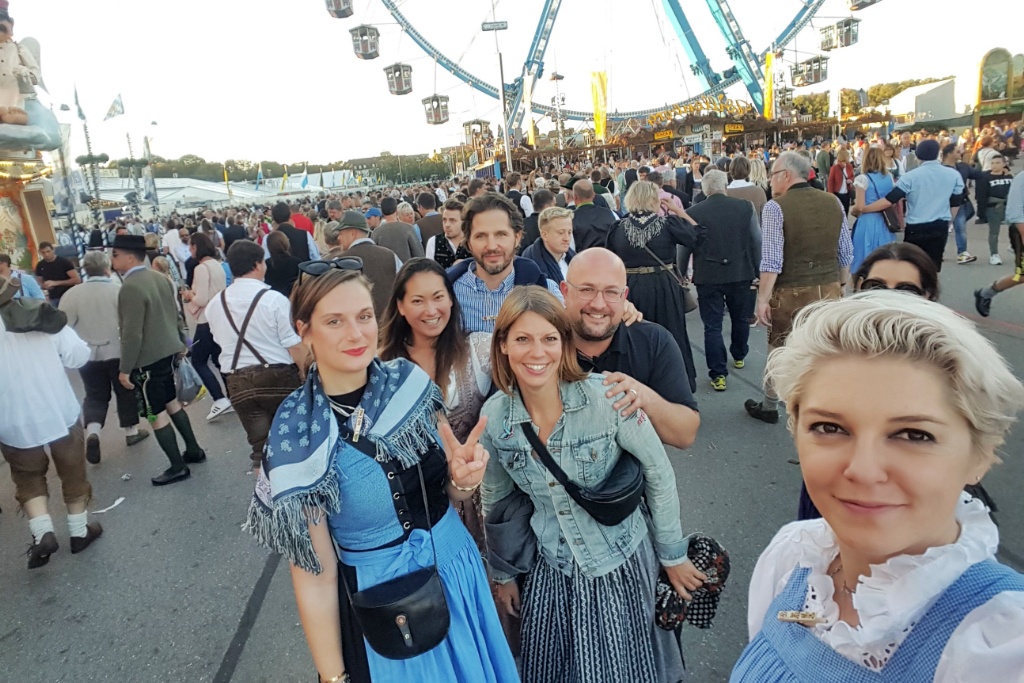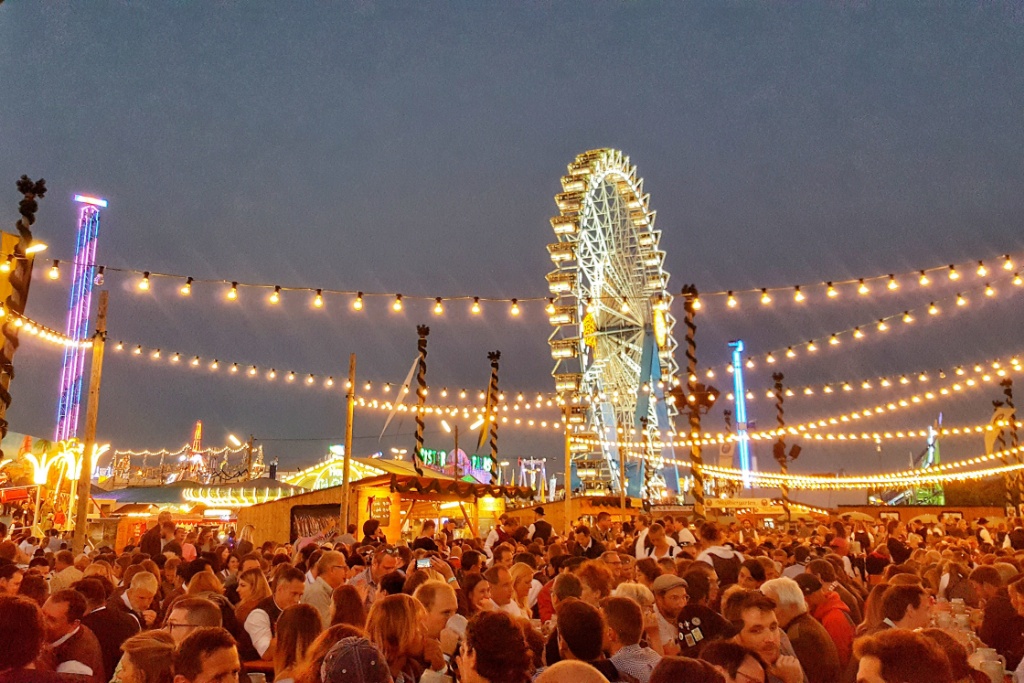 So Long Germany
Unfortunately I didn't get the chance to explore more of Germany. It was already October and I needed to move fast through Europe to leave the old continent before first snow. Hopefully I'll have the chance to come back here on the bike again…
In Numbers:
Duration & total km's: hard to tell
The "Are We There Yet" World Tour is about more than just me seeing the world on a motorcycle. Throughout my journey I'm raising money for a young disabled child in Poland named Franek. Franek was diagnosed with cerebral palsy (weakness of the entire right side of the body) and he will require constant rehabilitation for the rest of his life. All the money raised will go directly to helping Franek and his family lead as normal a life as possible so please donate  generously:
www.gogetfunding.com/arewethereyet