North Macedonia
Ivan from Skopje had contacted me a few weeks back to offer me help and accommodation. Perfect! The best way to experience a country is to meet up with the locals.
The moment I crossed the border a Honda Pan European pulled over next to me. "Hi I'm Ivan, I feel like I know you so well already". We greeted like old friends, although we'd just met. Ivan took out some nuts from his top box and we had a quick chat about our plans for the next few days, and that's how our friendship started…
Skopje
Skopje was only a stone's throw from the border… about 25km all up. Ivan put me up in the apartment at the back of his house. This is the life! I quickly unpacked my bags and did some laundry. Being able to use a washing machine is a little luxury that always makes me so happy when I'm on the road!
For the next two days, Ivan was my tour guide, we saw so many incredible landmarks and met many awesome peeps!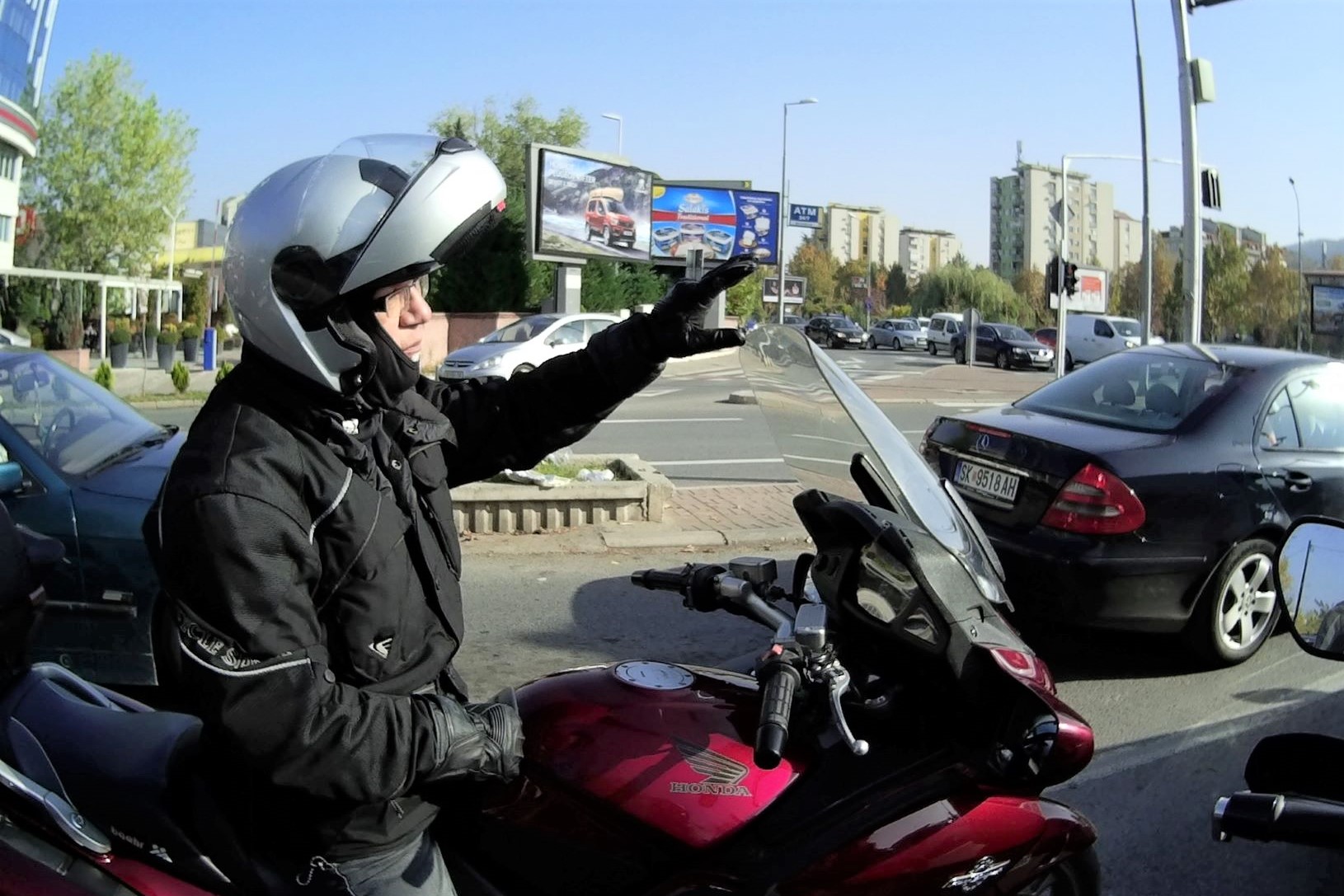 So let's start with Skopje itself. In 1963 a majority of the city was destroyed in an earthquake. Recently, city authorities wanted to make the capital more attractive to tourists so the city centre has changed beyond recognition. Since 2014 Skopje is undergoing a Neo-classical makeover. All the historical buildings are in fact only a few years old. Also, statues are a thing there, they are everywhere! The outcome is Skopje has developed a reputation as being the kitsch capital of the Balkans. As for me I really enjoyed the Skopje vibes…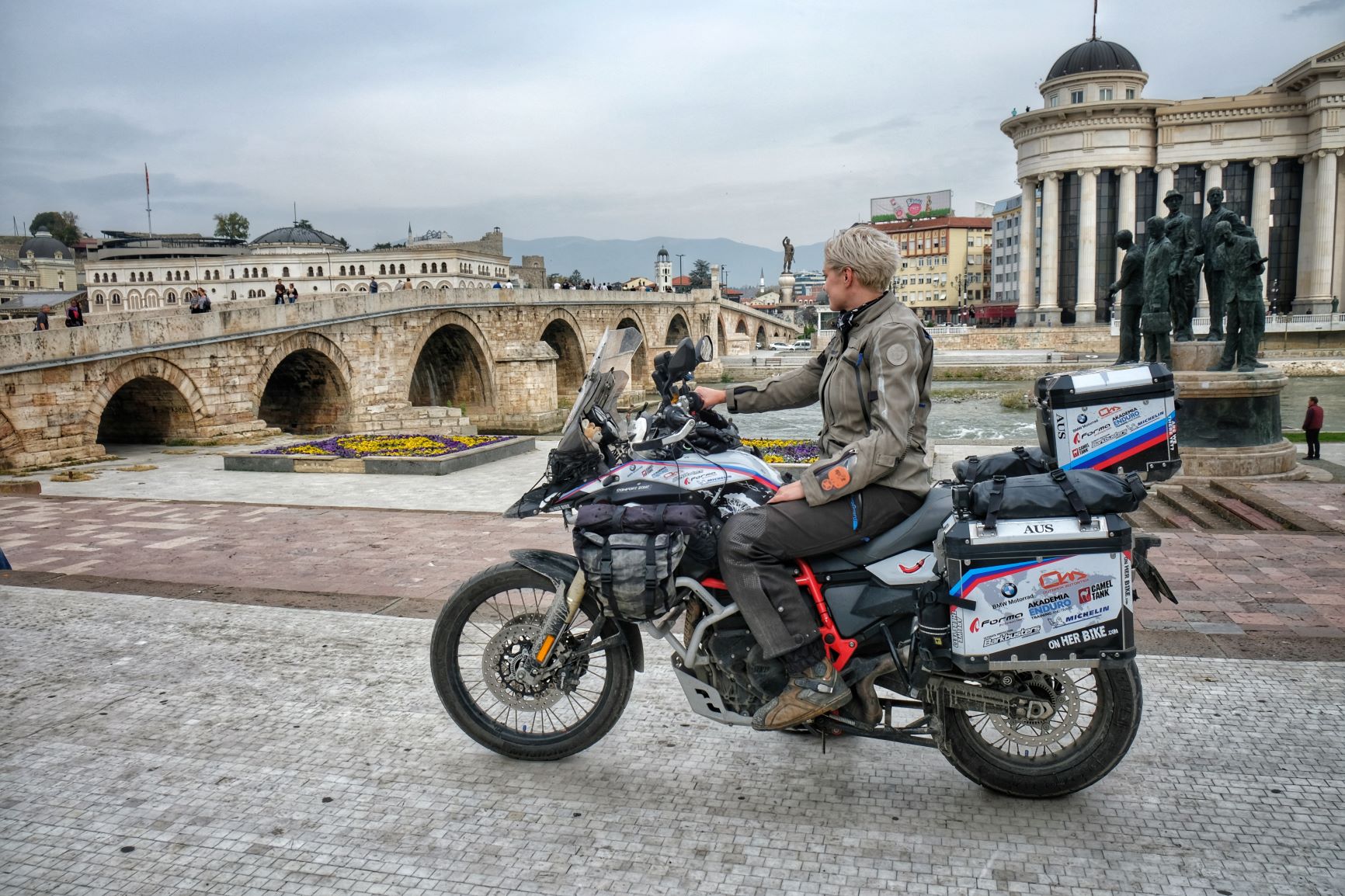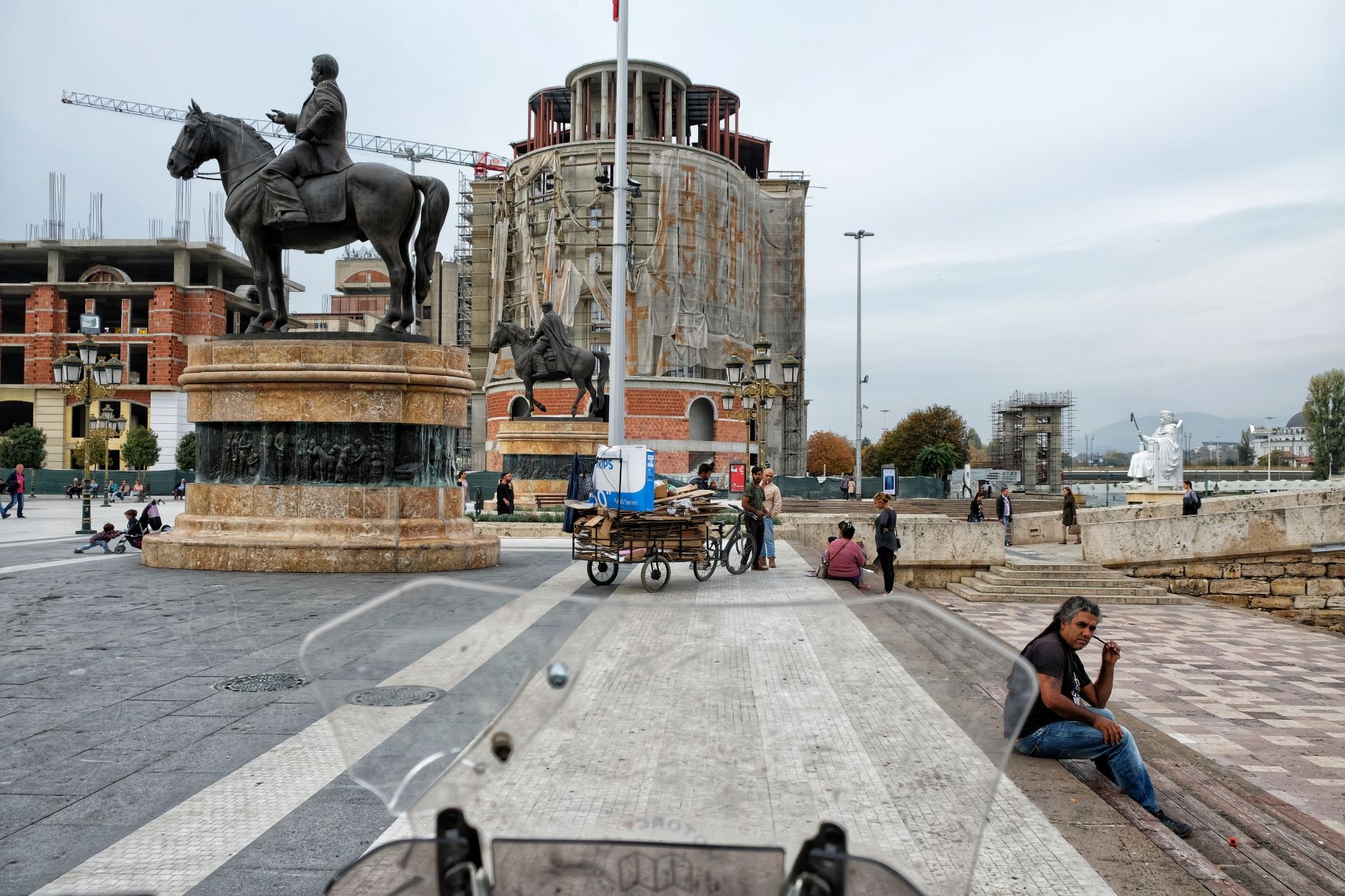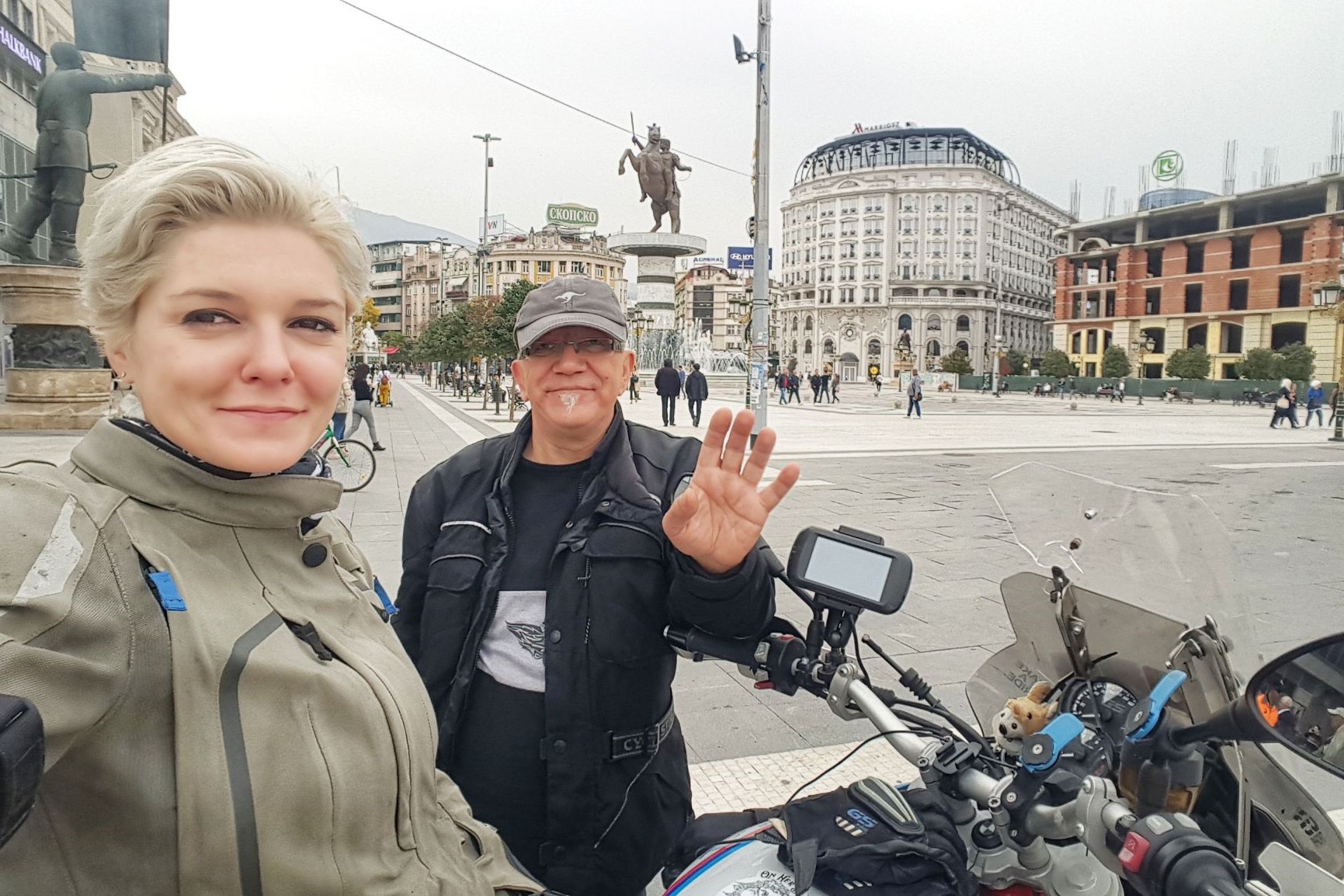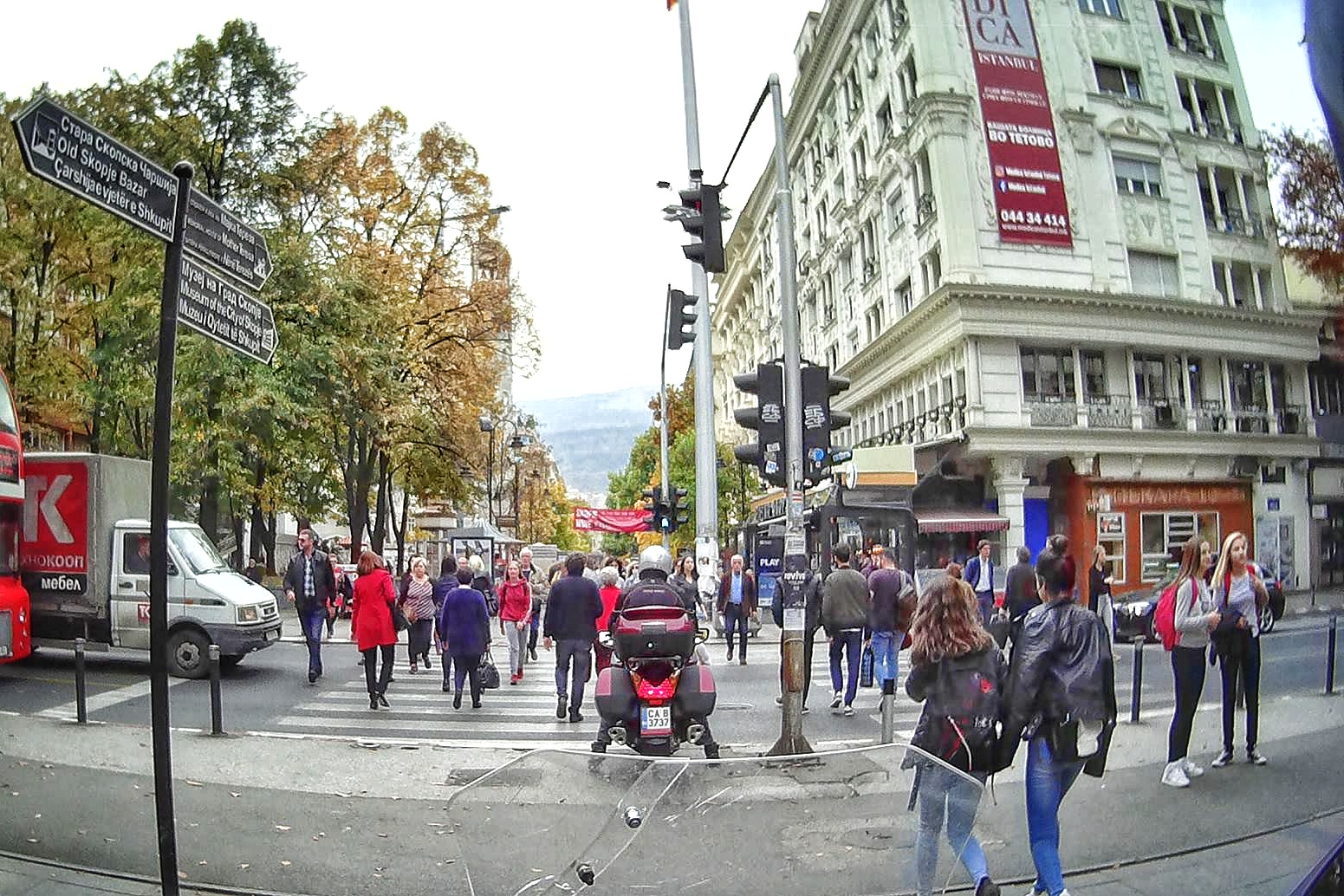 And to see the precinct of Skopje from above we rode to Mount Vodno…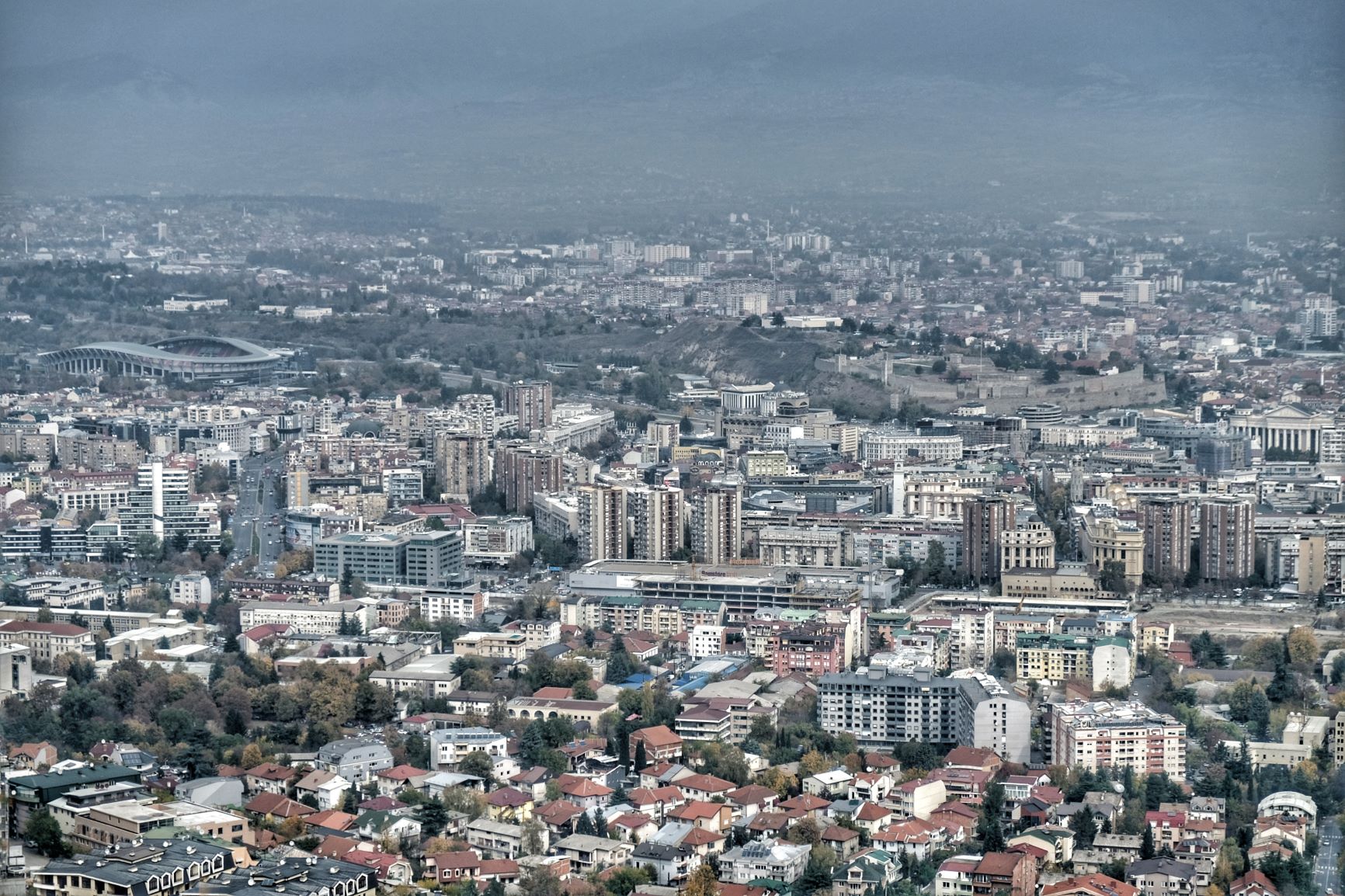 So did you know that Mother Teresa was from Skopje?! The house she was born in no longer exists, but there is a modern memorial house close to the main square, dedicated to her life and achievements. Simple photos and testimonies nicely illustrate her incredible life.
The best highlight of the region for me was Matka Canyon which is only 15 km away from Skopje. There's a lot to explore there: churches, monasteries and dozens of caves. You can hike, rent a kayak or do a boat trip to explore it all. As for us, we just went for a little walk and enjoyed nature.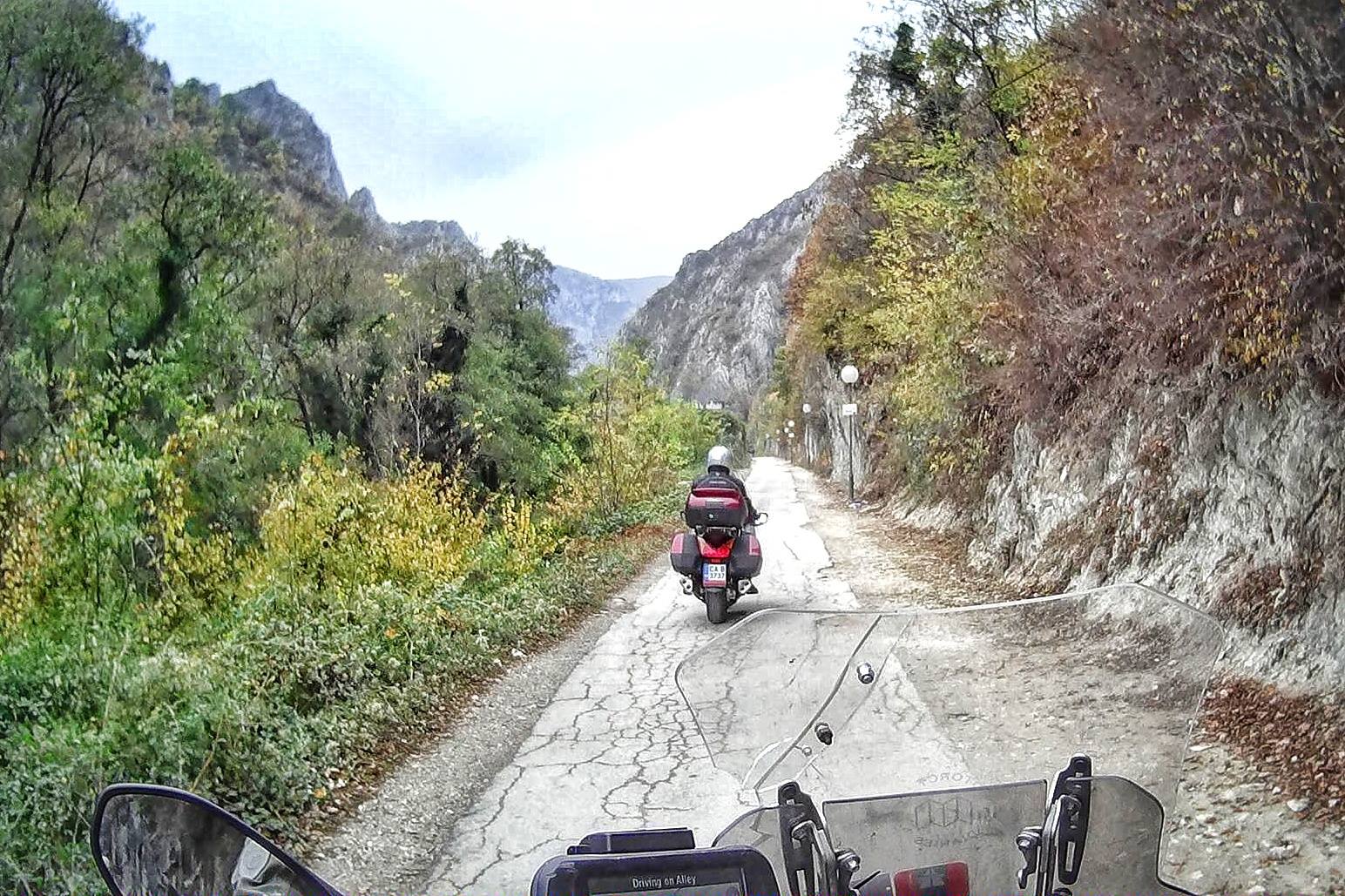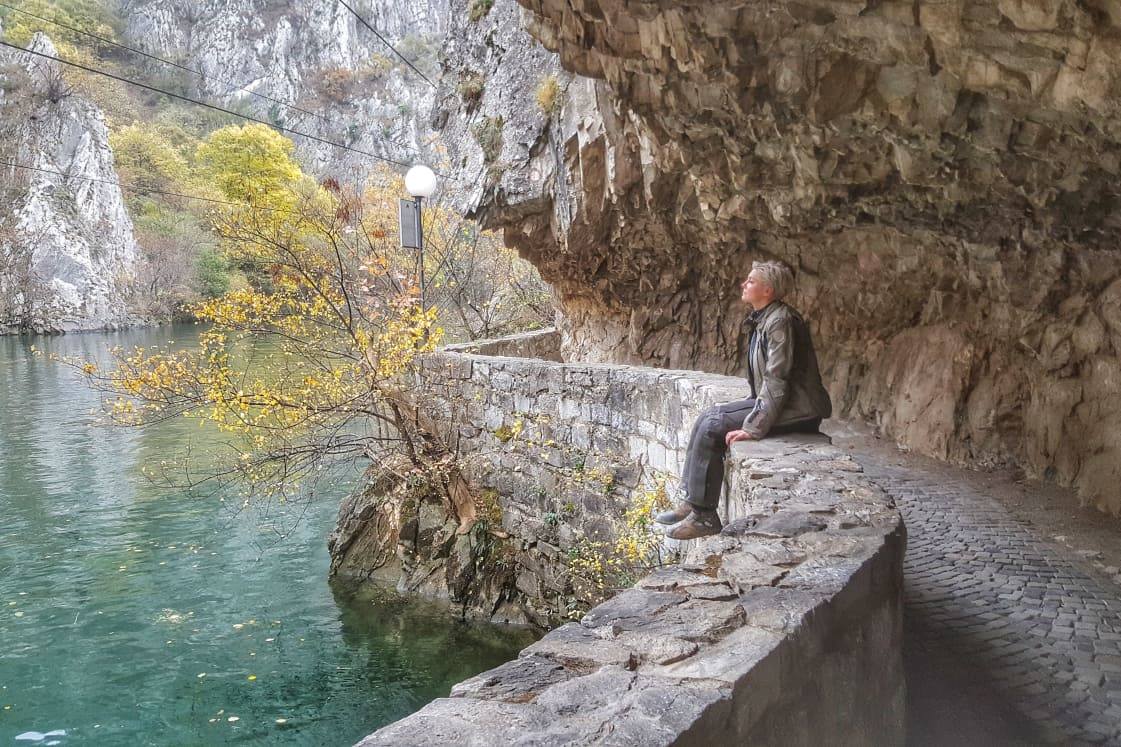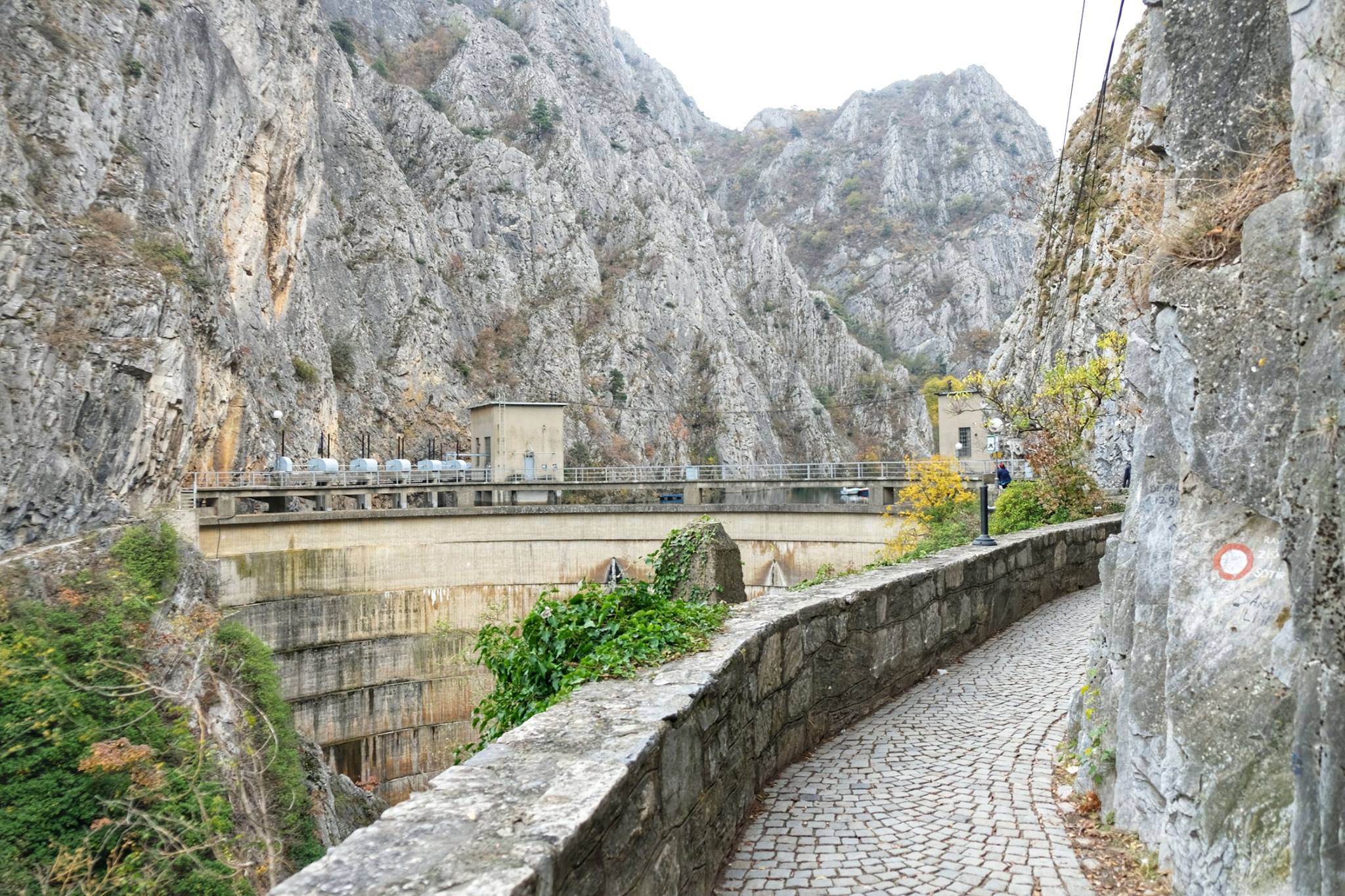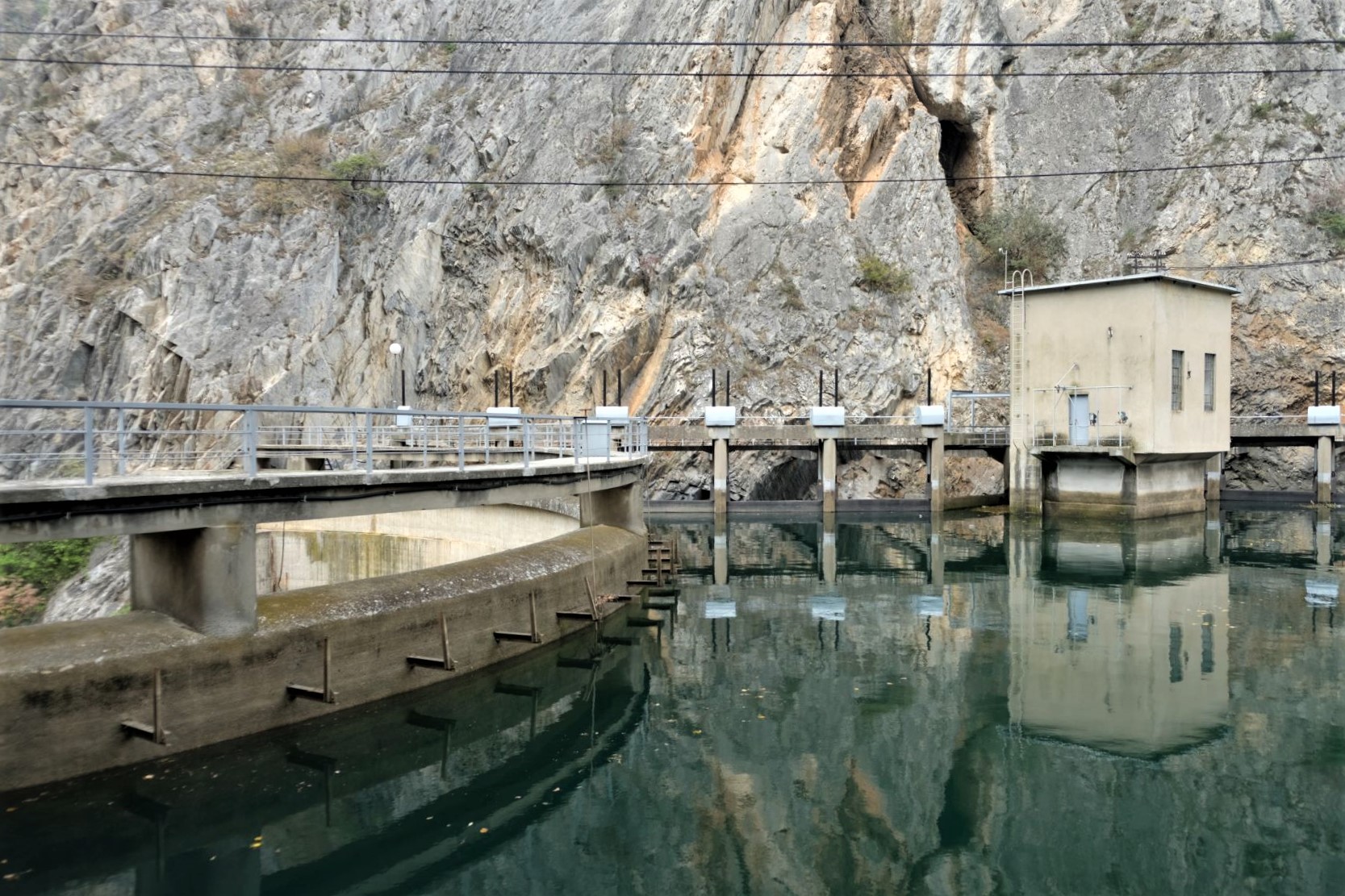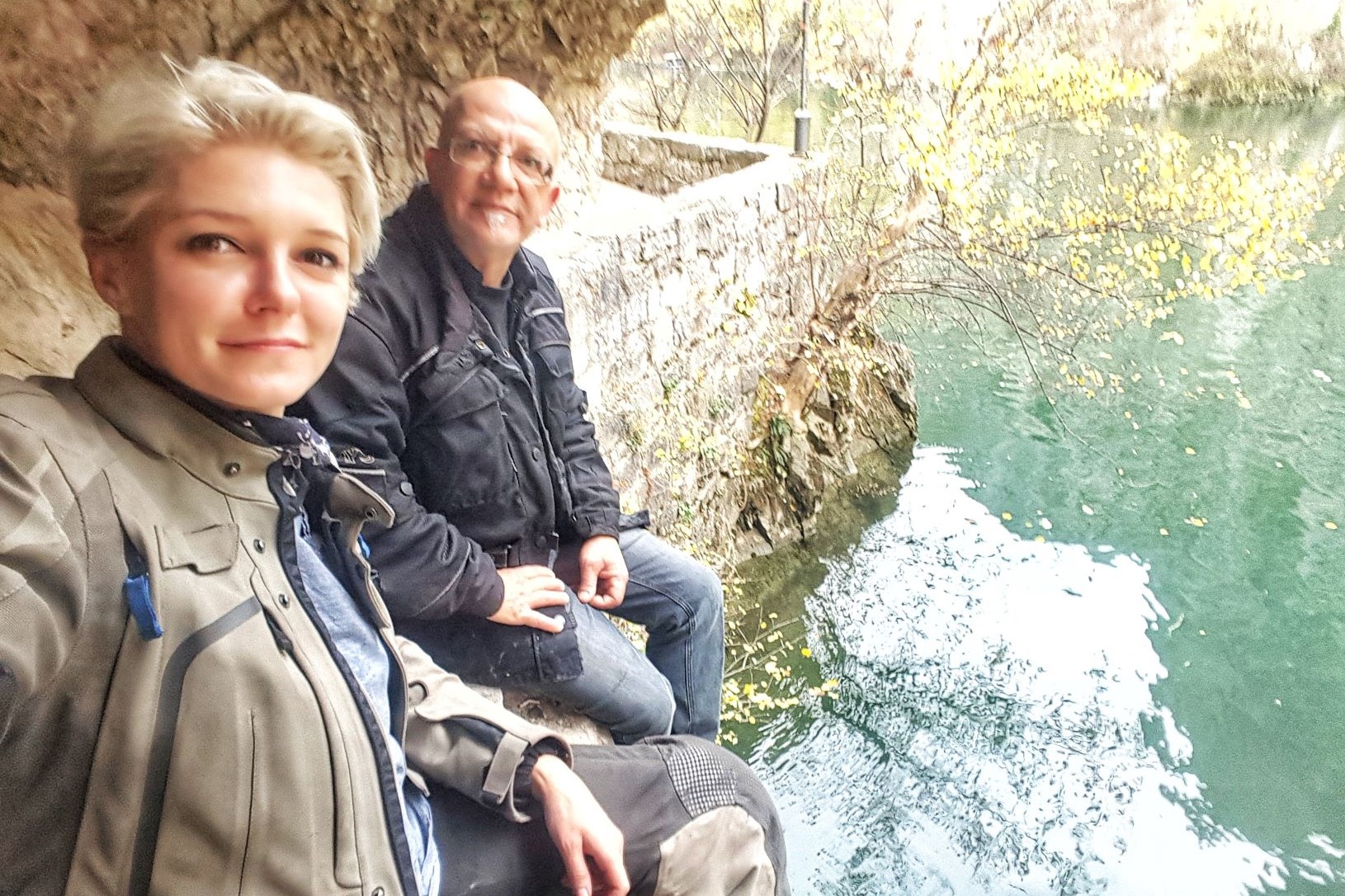 And in between all of these activities we were catching up with local riders and taking in the local cuisine!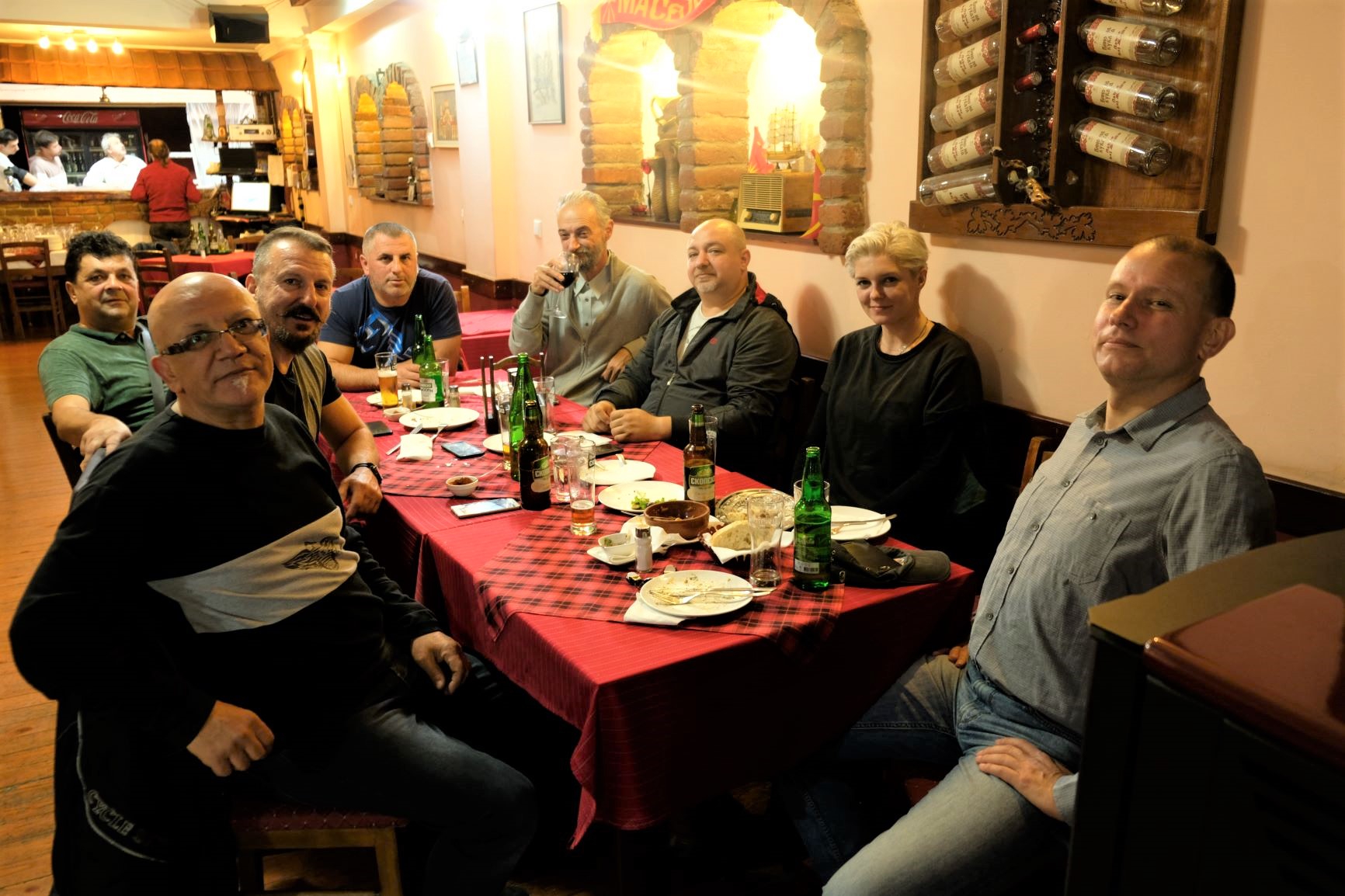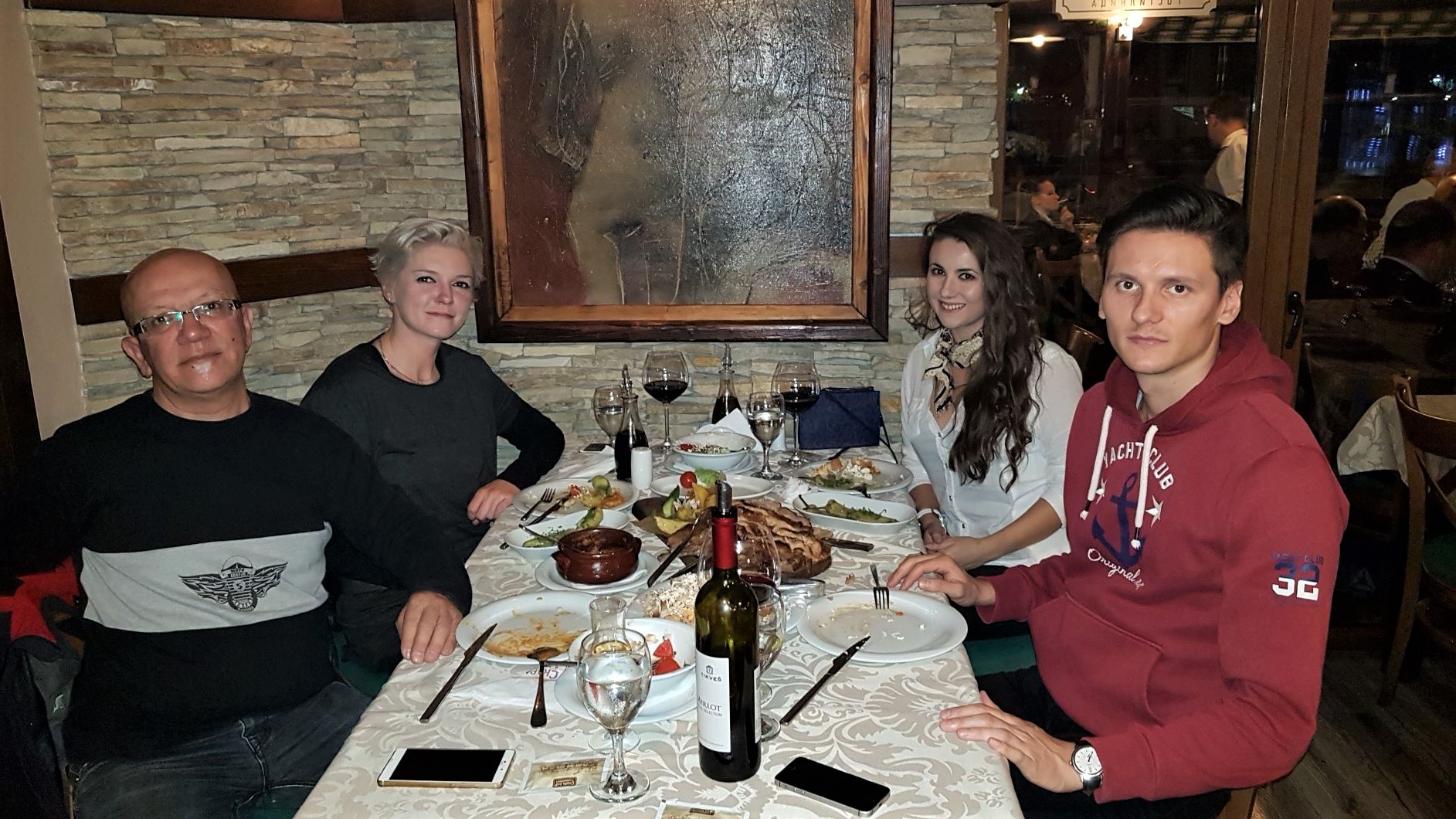 Macedonian food is so good but my favourite of all was a tripe soup, Shkembe Chorba. You gotta try it when you're in Macedonia!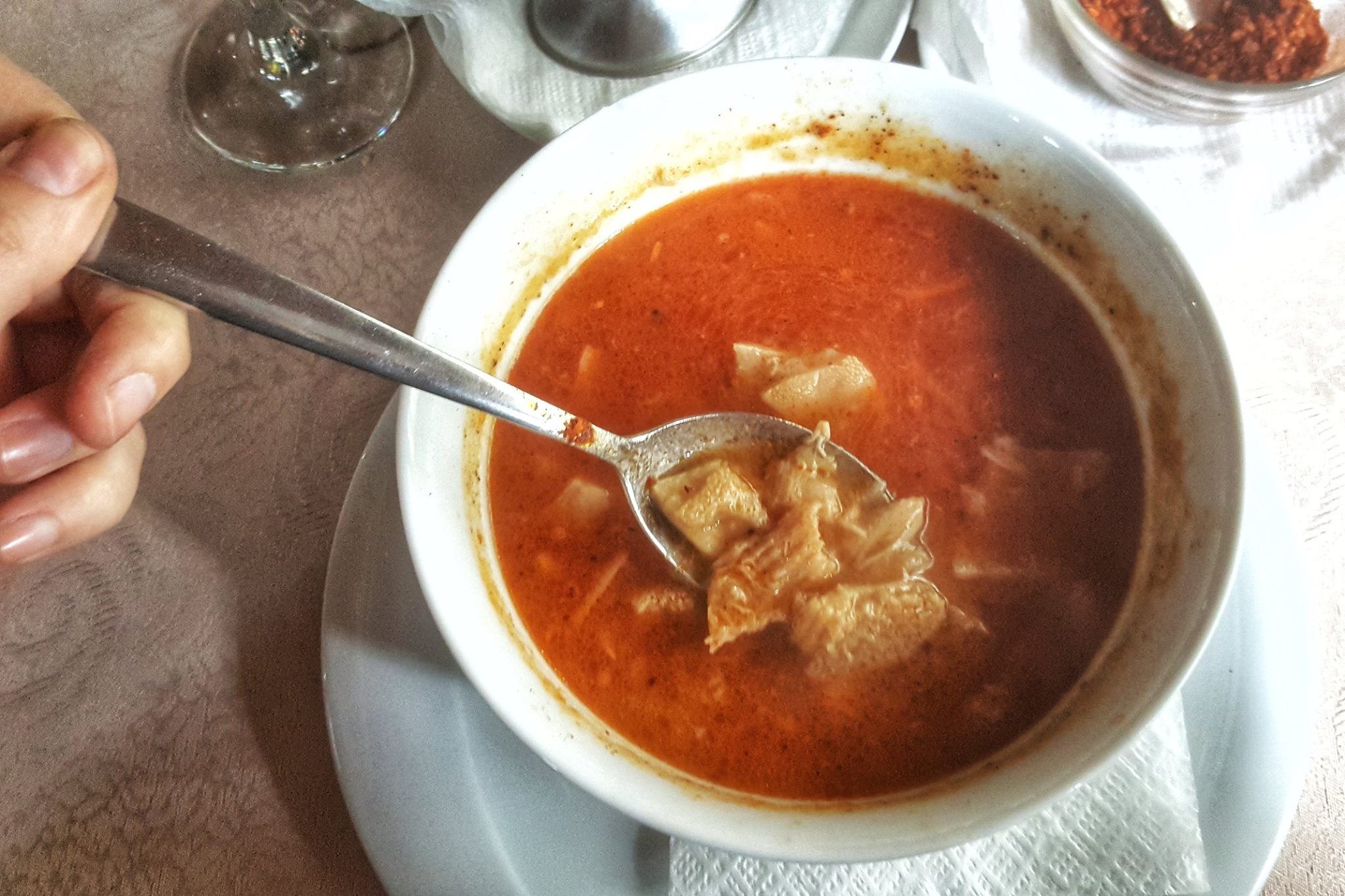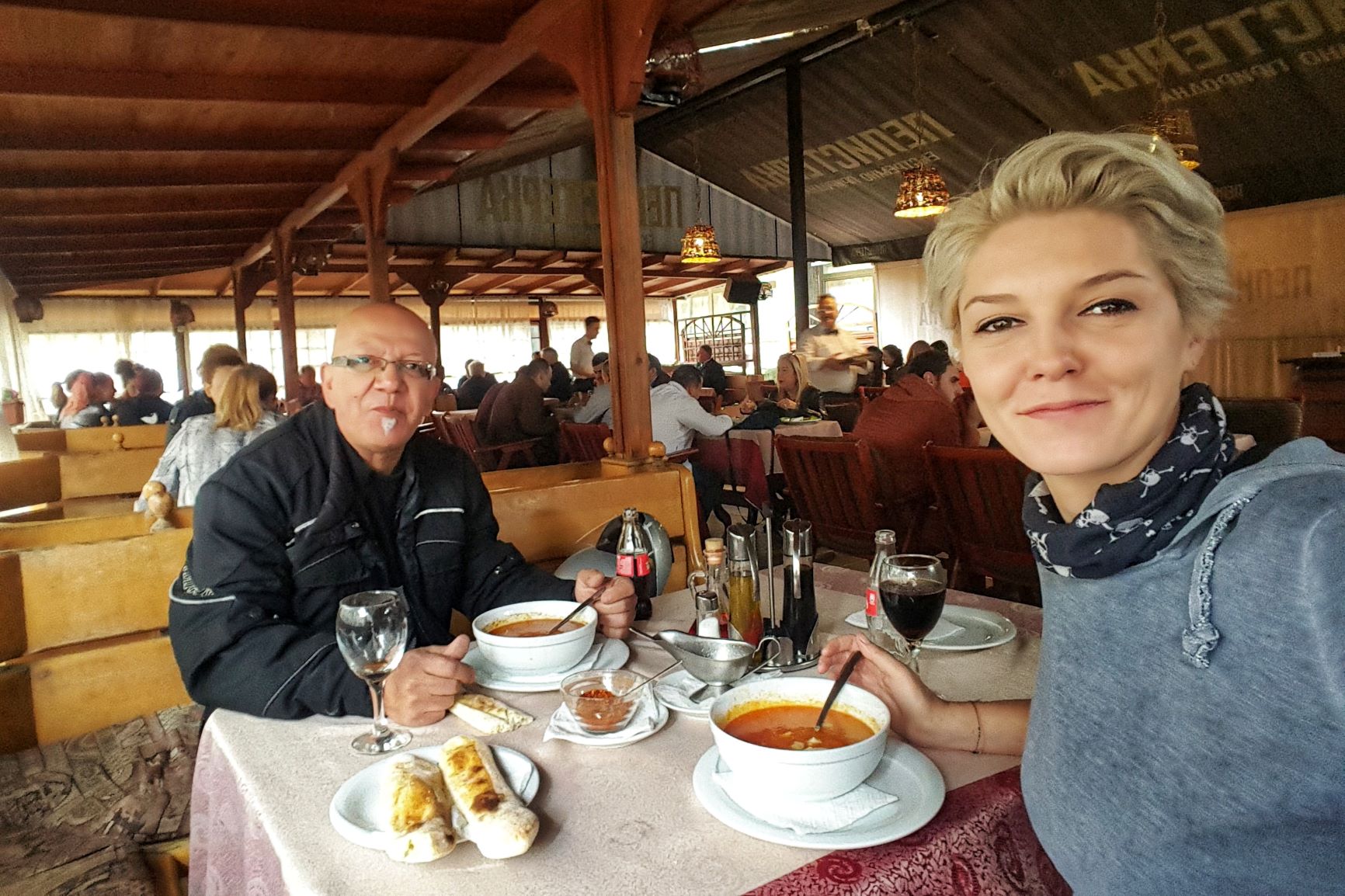 The Land of Churches and Monasteries
North Macedonia is very much about churches and monasteries and most of them are located in places with great views which makes them very special. Although I'm not a religious person I still found it all very interesting and well worth the time and effort.
Ivan had some stuff to do in Skopje so we decided to meet up again in a couple of days on the way to Ohrid. Meanwhile, I went off exploring more churches and monasteries!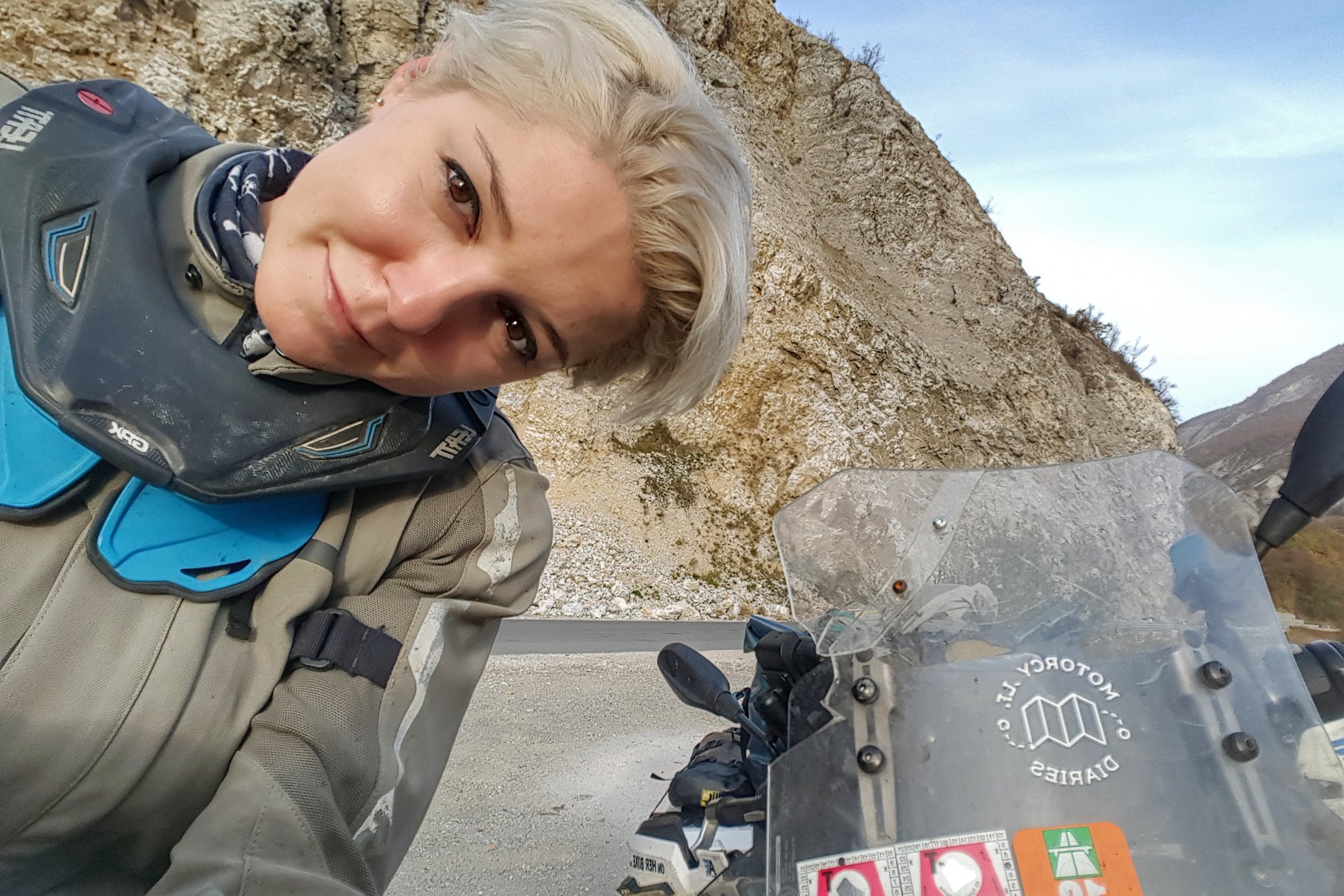 St Nikolas the submerged Church was by far my favourite one! Although it's no longer operational, it definitely has character and a vibrant feel about it. Since the construction of a dam on Lake Mavrovo, the water level has increased and the church gets partially submerged. For most of the year, it's swamped, but lucky for me during the colder seasons the water is low and the church is accessible.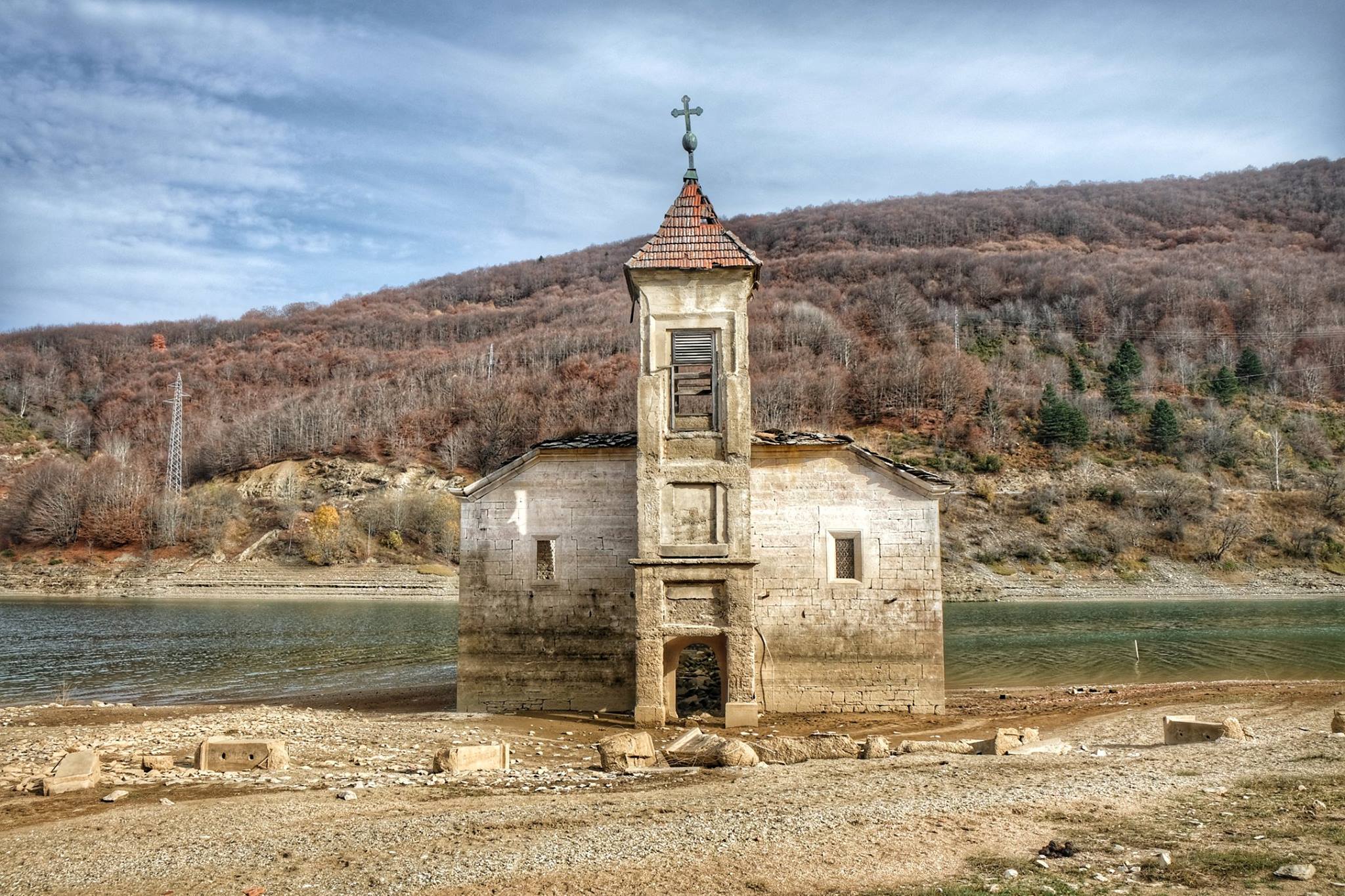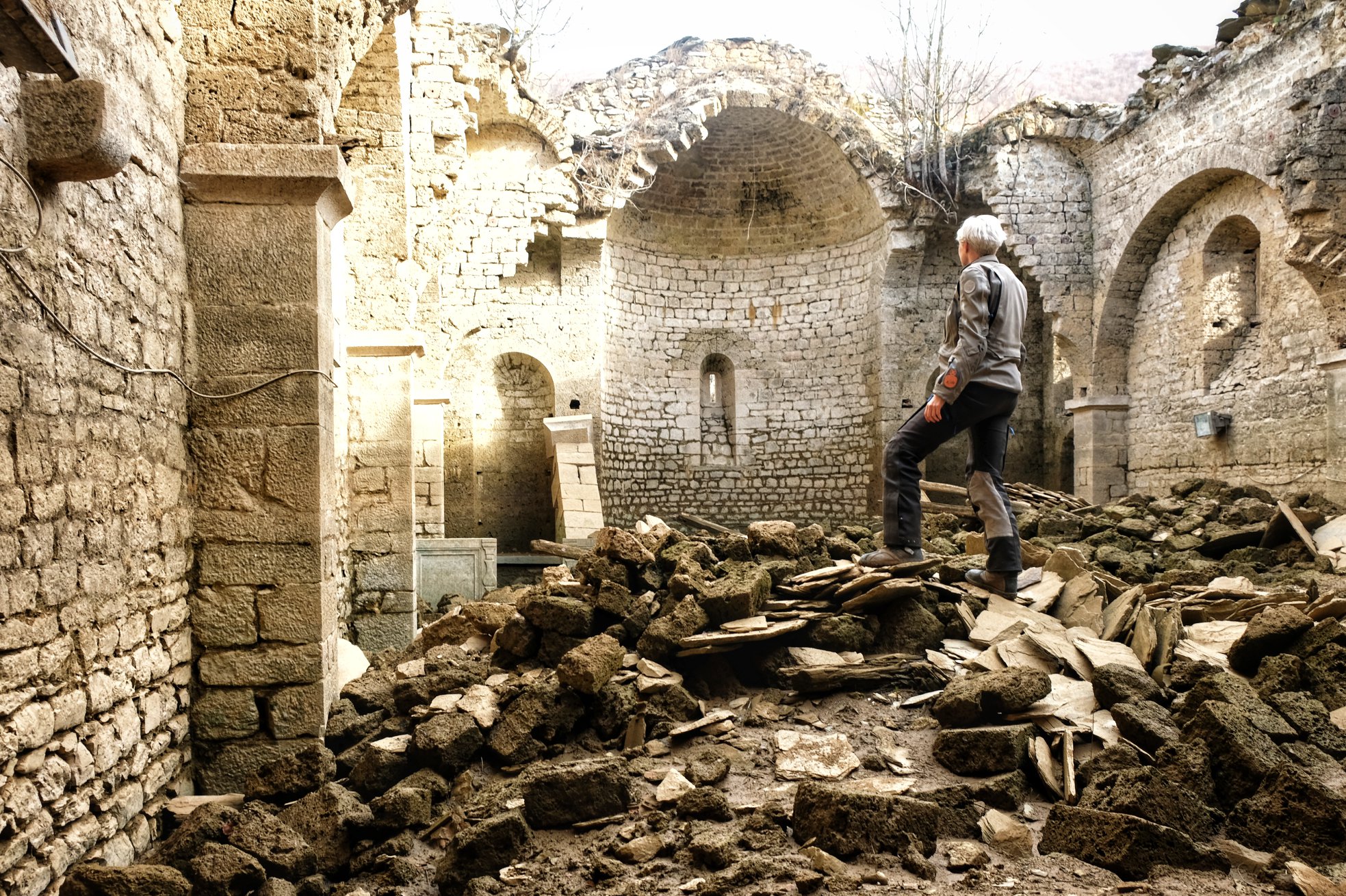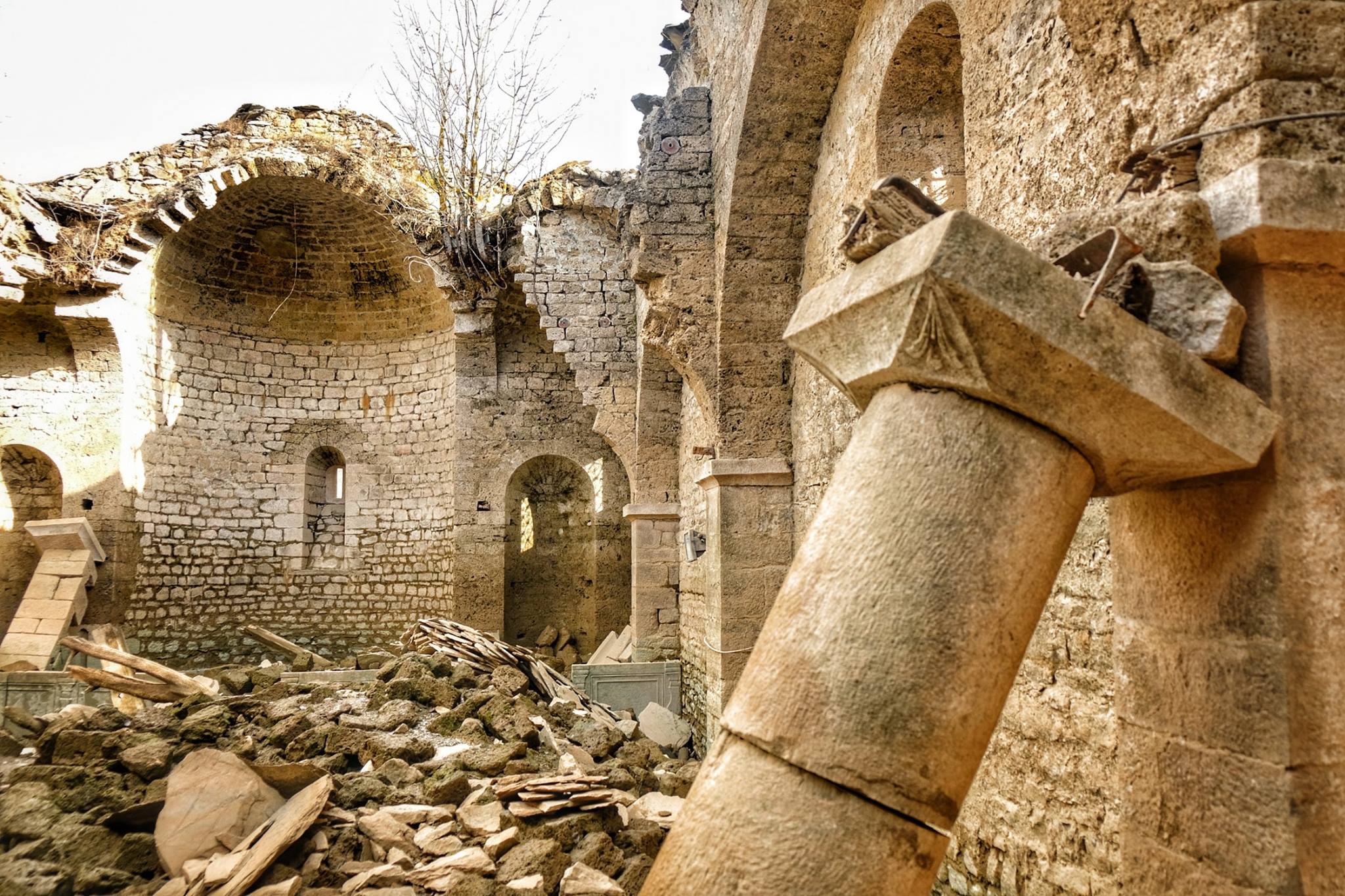 As it got closer to nighttime I headed to The Monastery in Rajchica. The monastery is open to the public, pretty much anyone can visit and if you're female you can stay there for the night. The nuns in the monastery are running a social program to help women with personal problems.
There is a room with 7 beds occupied mostly by the girls who are in the program, but there was one spare bed for me for the night. Perfect!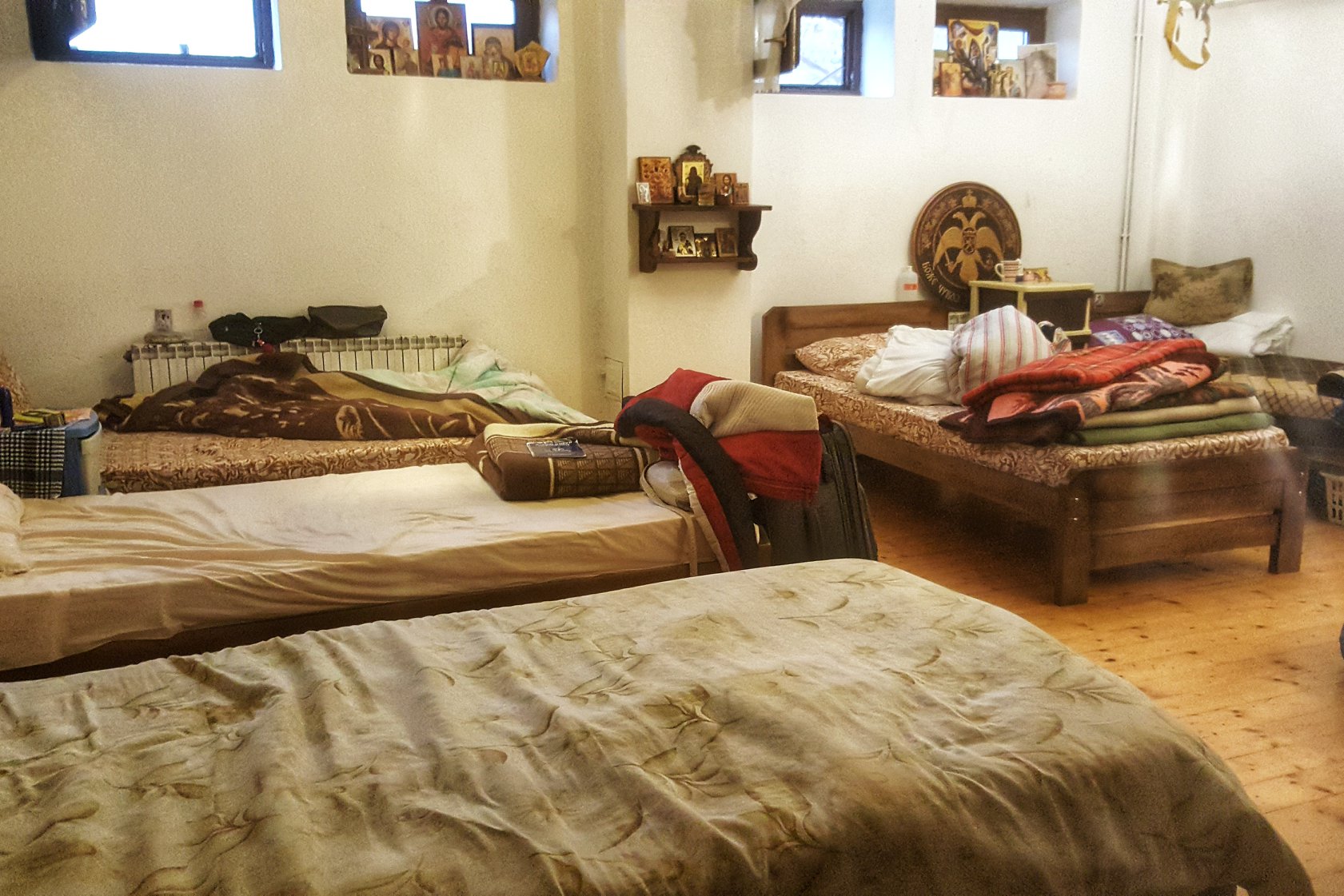 The girls have daily duties and the guests are encouraged to help them out. Everybody helps out with cooking meals and cleaning dishes. It was an unforgettable experience to be part of their lives even just for a day.
And I must say the biggest surprise for me were the nuns – so young and enthusiastic, the coolest nuns I've ever met!
They are currently raising money for the construction of a new building which, among other things, will provide space for the nuns of the monastic sisterhood to make their famous and unique, Orthodox Bishop's crowns called "Mitras". Here's the link if you think you'd like to donate – https://www.gofundme.com/help-rajchica-monastery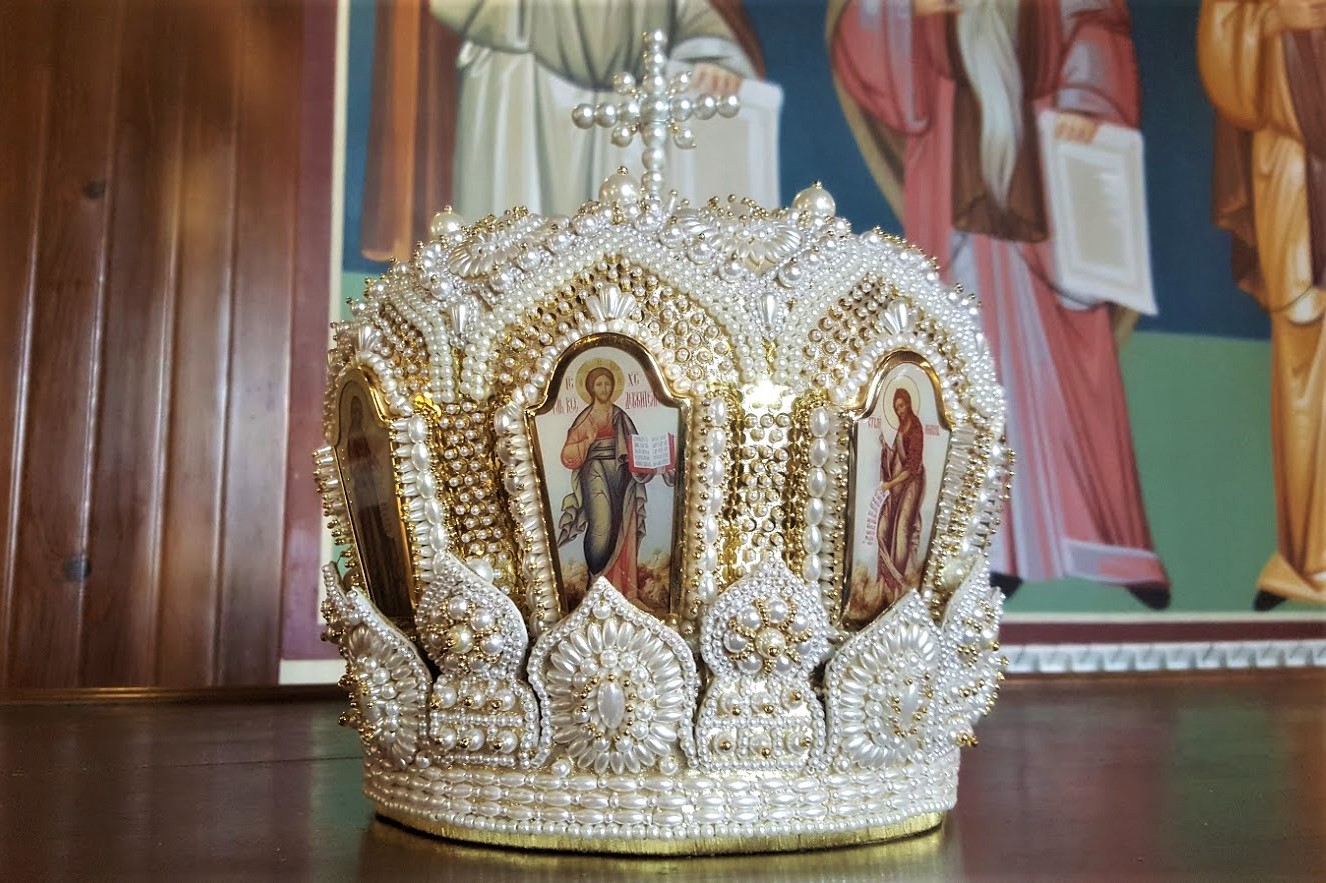 The next morning Ivan joined for the ride to Ohrid Lake which is one of the biggest tourist destinations in Macedonia. Ohrid is a town of vast history and heritage and has been made a UNESCO heritage site. The town is located by Ohrid lake and surrounded by mountains. The blue colour of the water in the lake is breathtaking.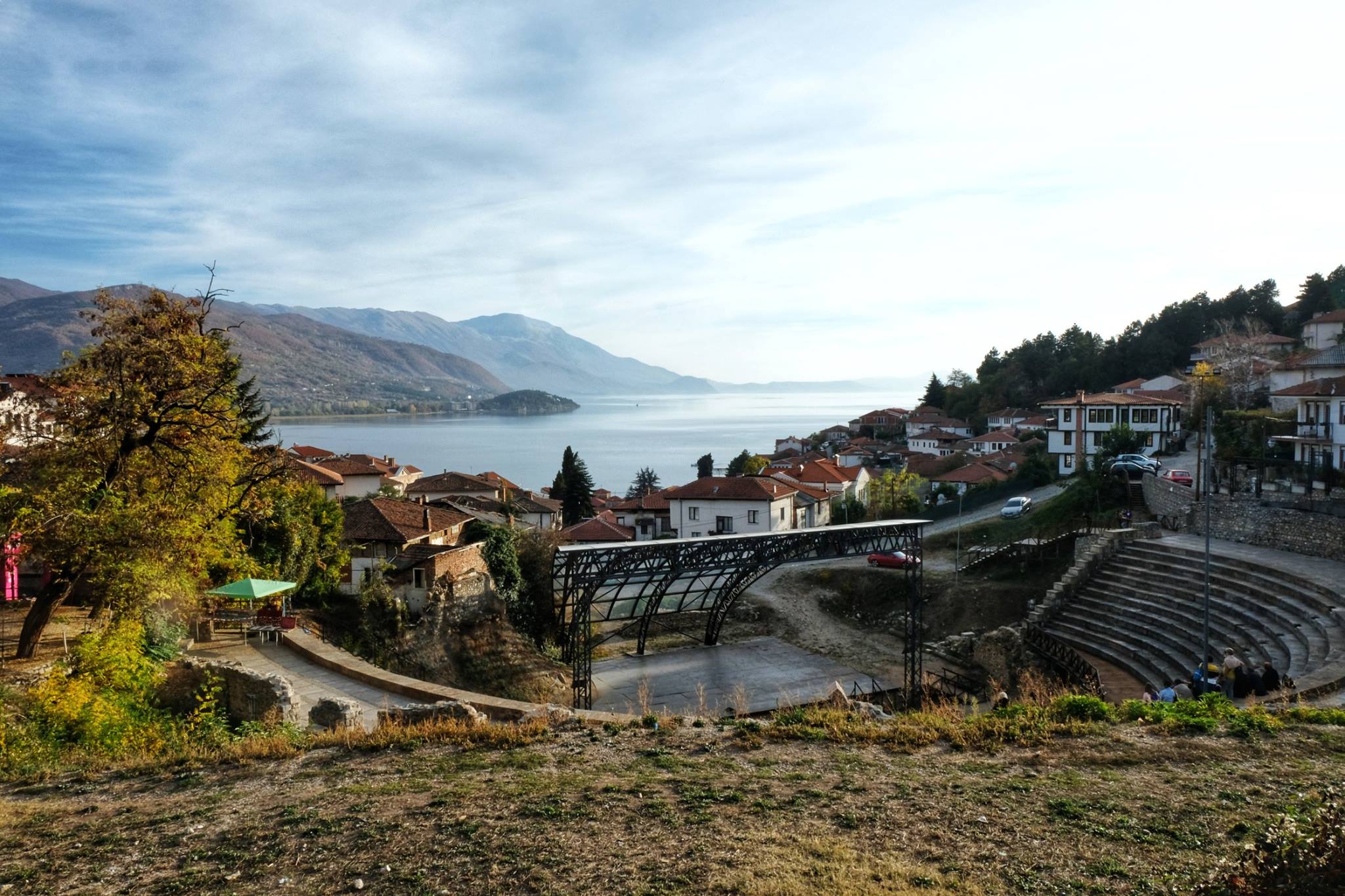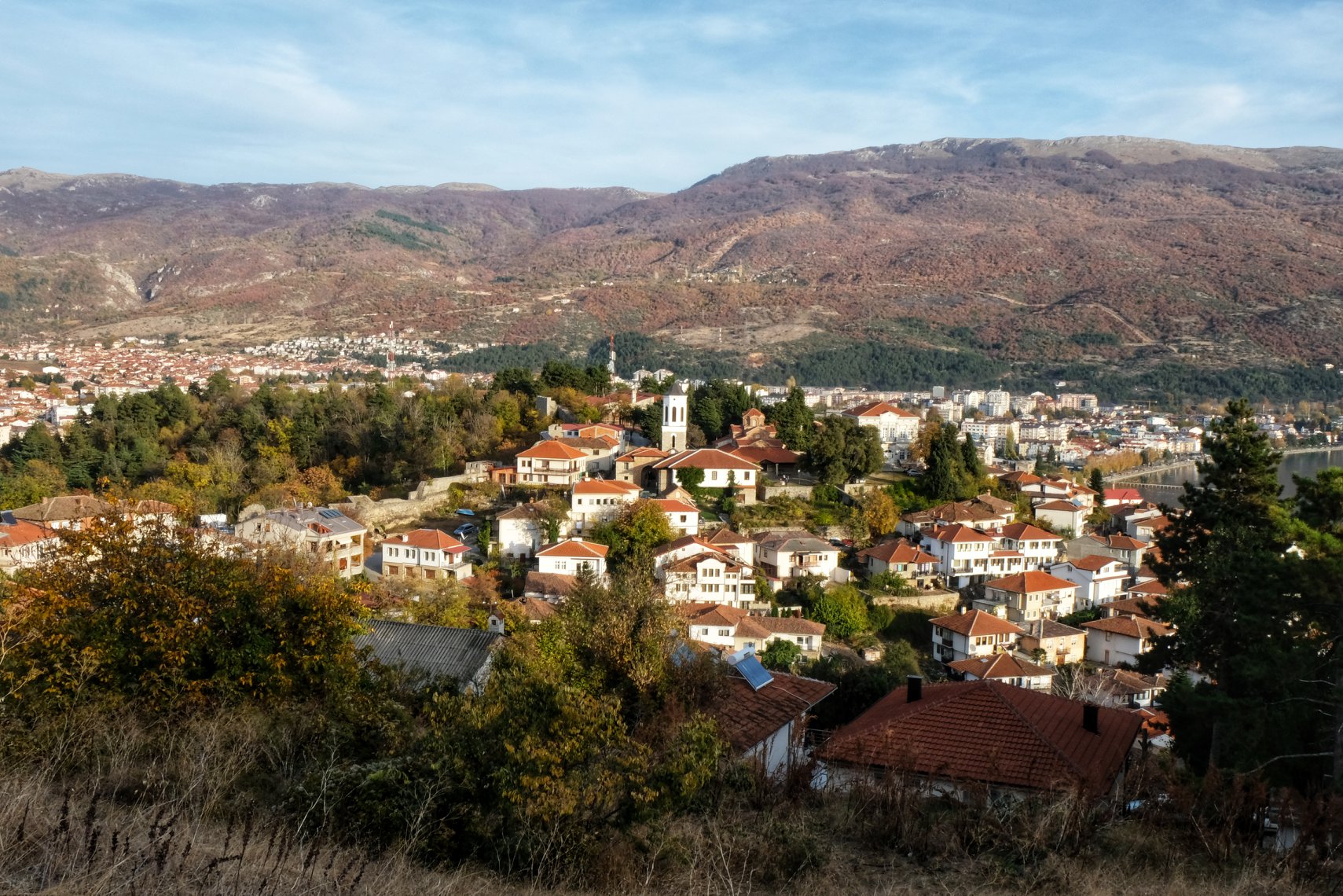 Ivan bought me some LED lights so we had a mission to find a mechanic who could connect then to Chillie. It wasn't easy to find someone who would have a go at it, but we finally succeeded.
While Chillie was having her new lights installed we had no time to waste – I hopped on Ivan's bike and off we went to explore Ohrid and its churches of course!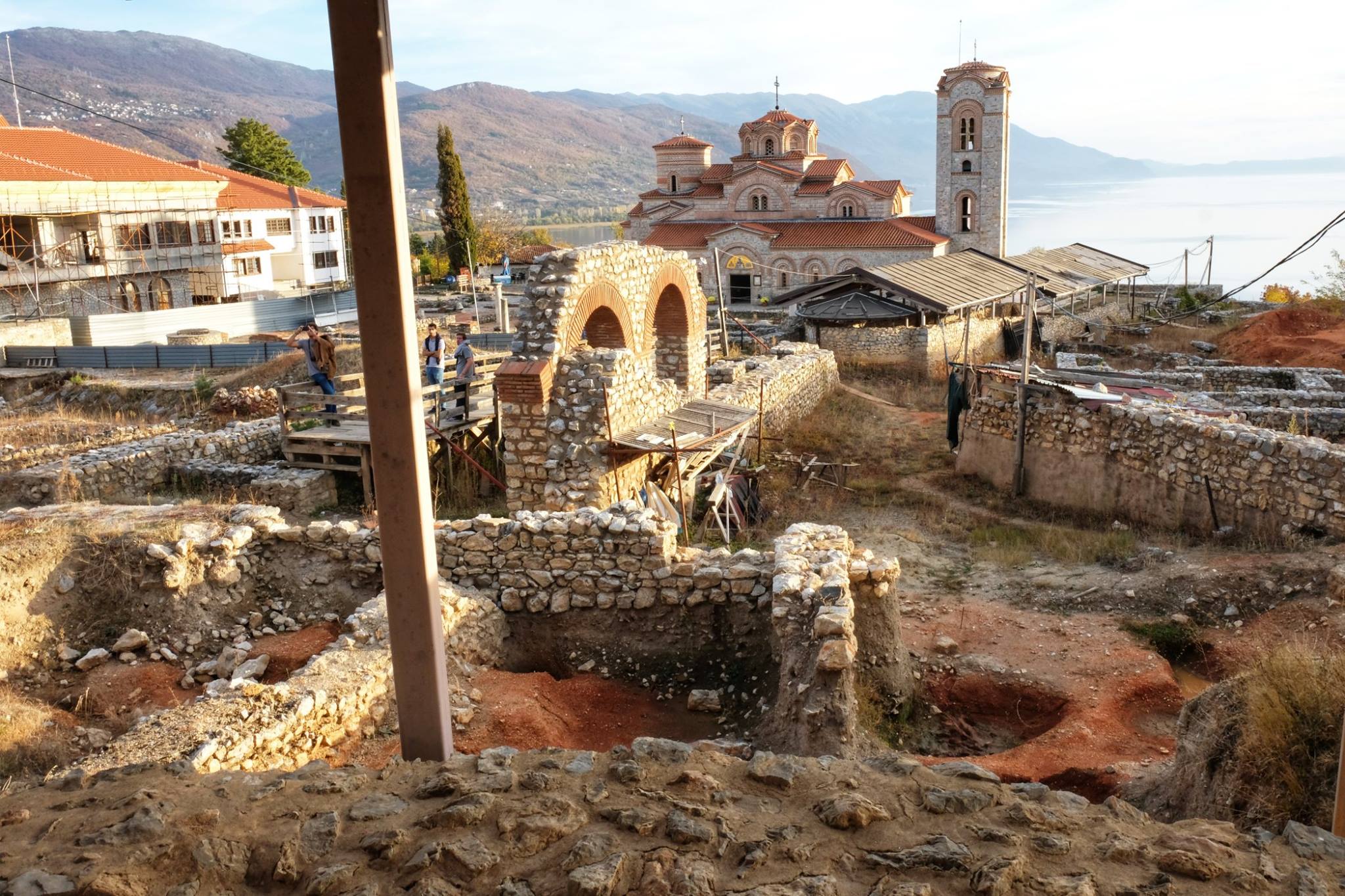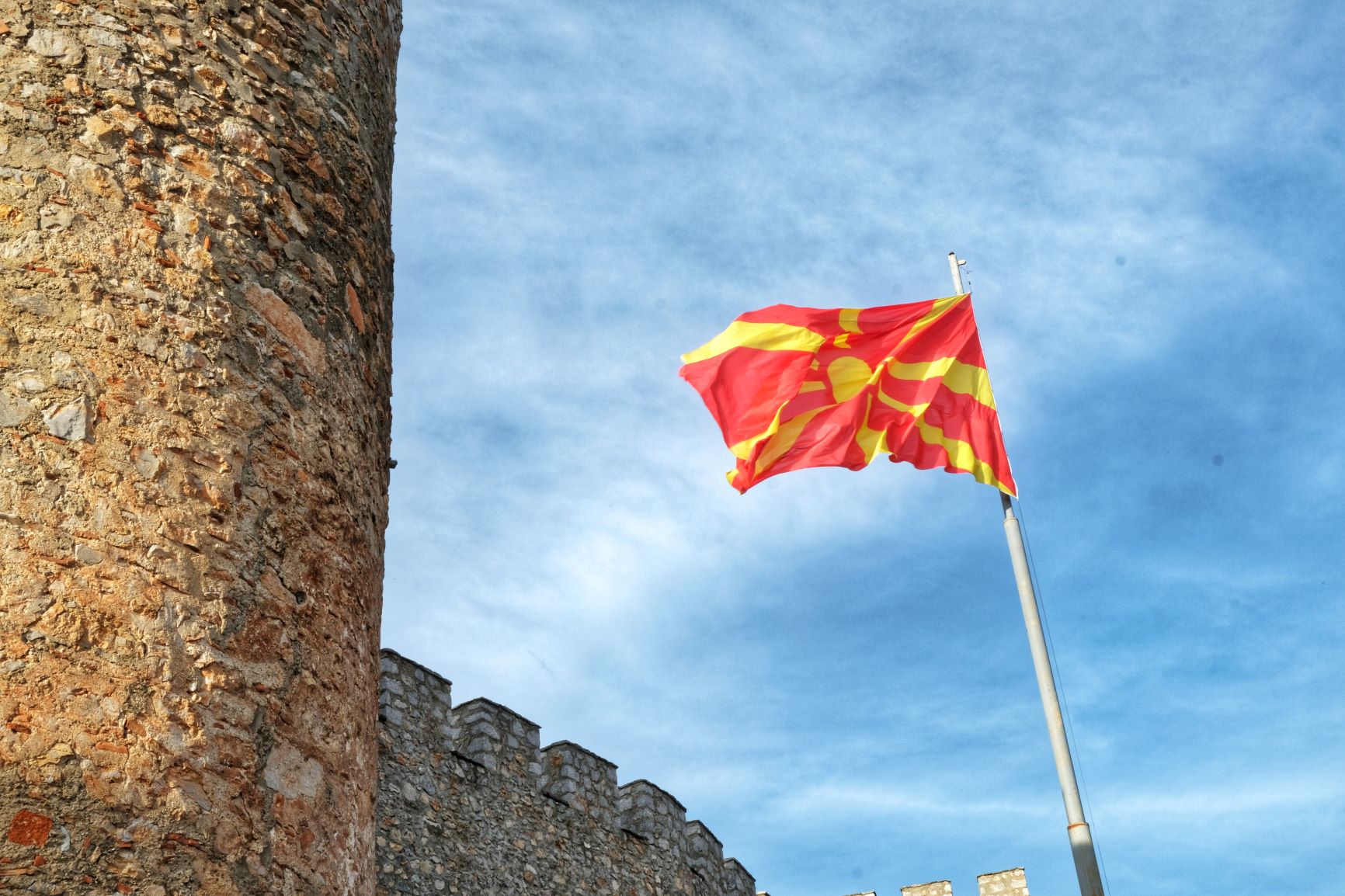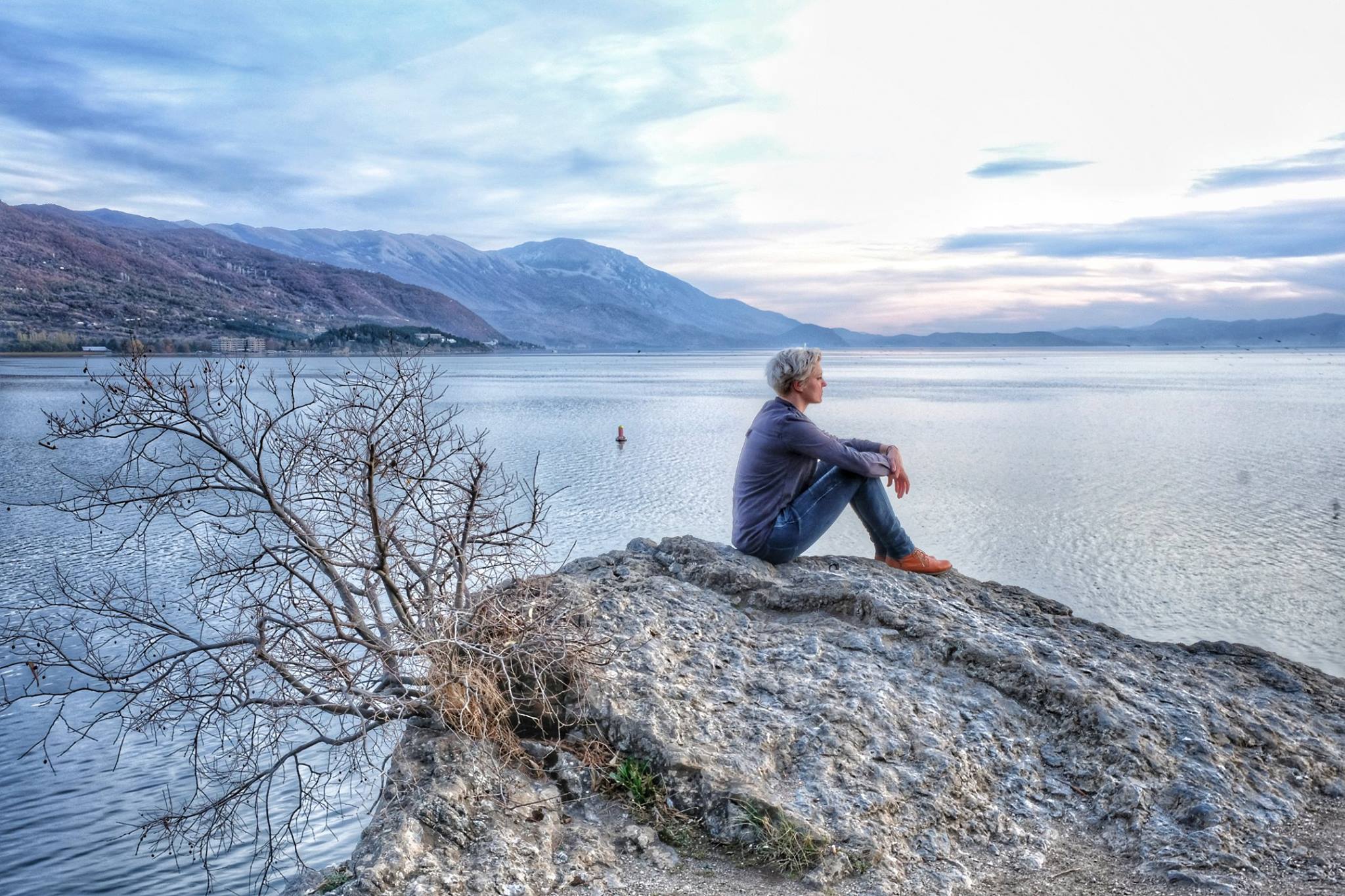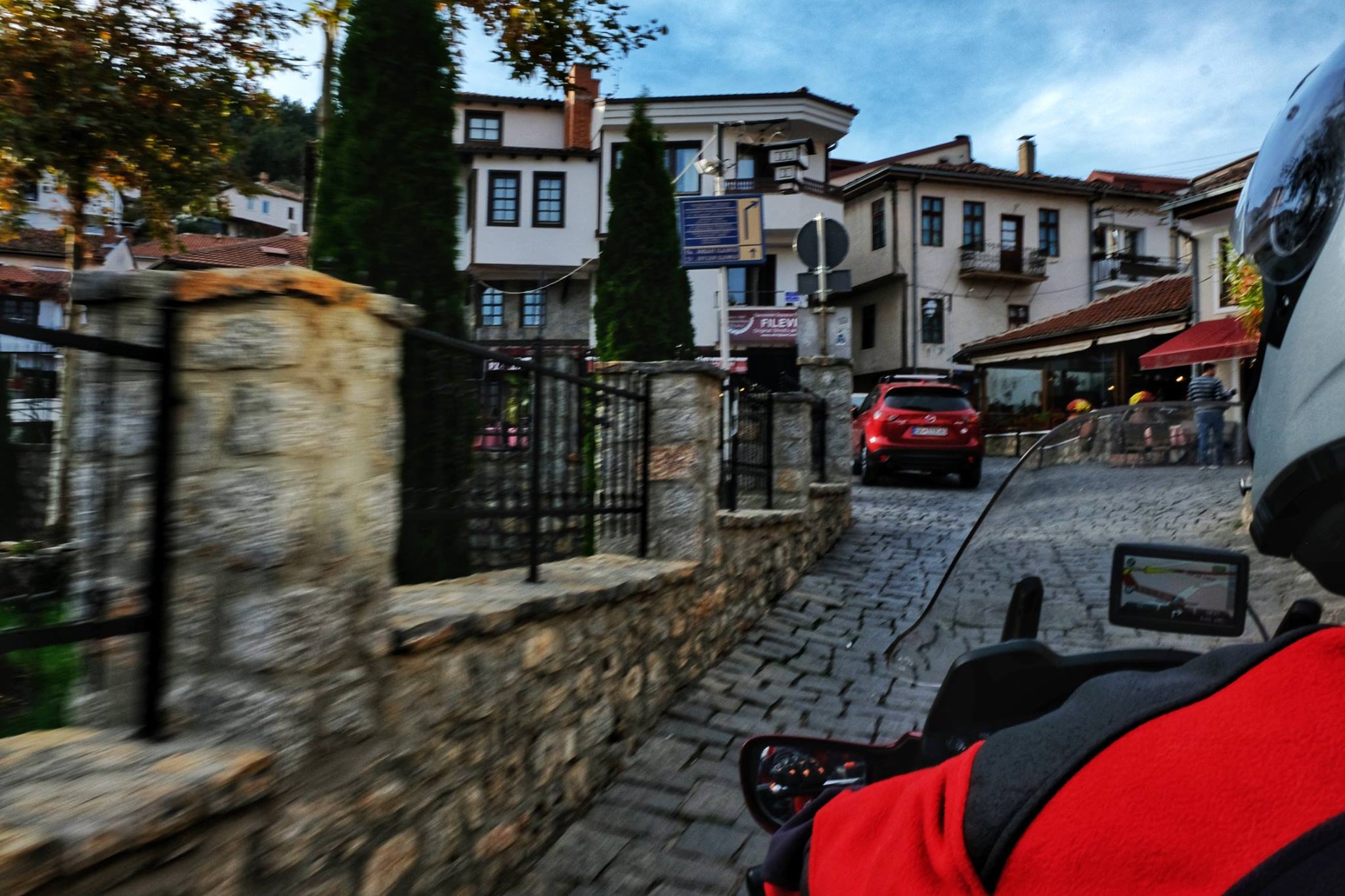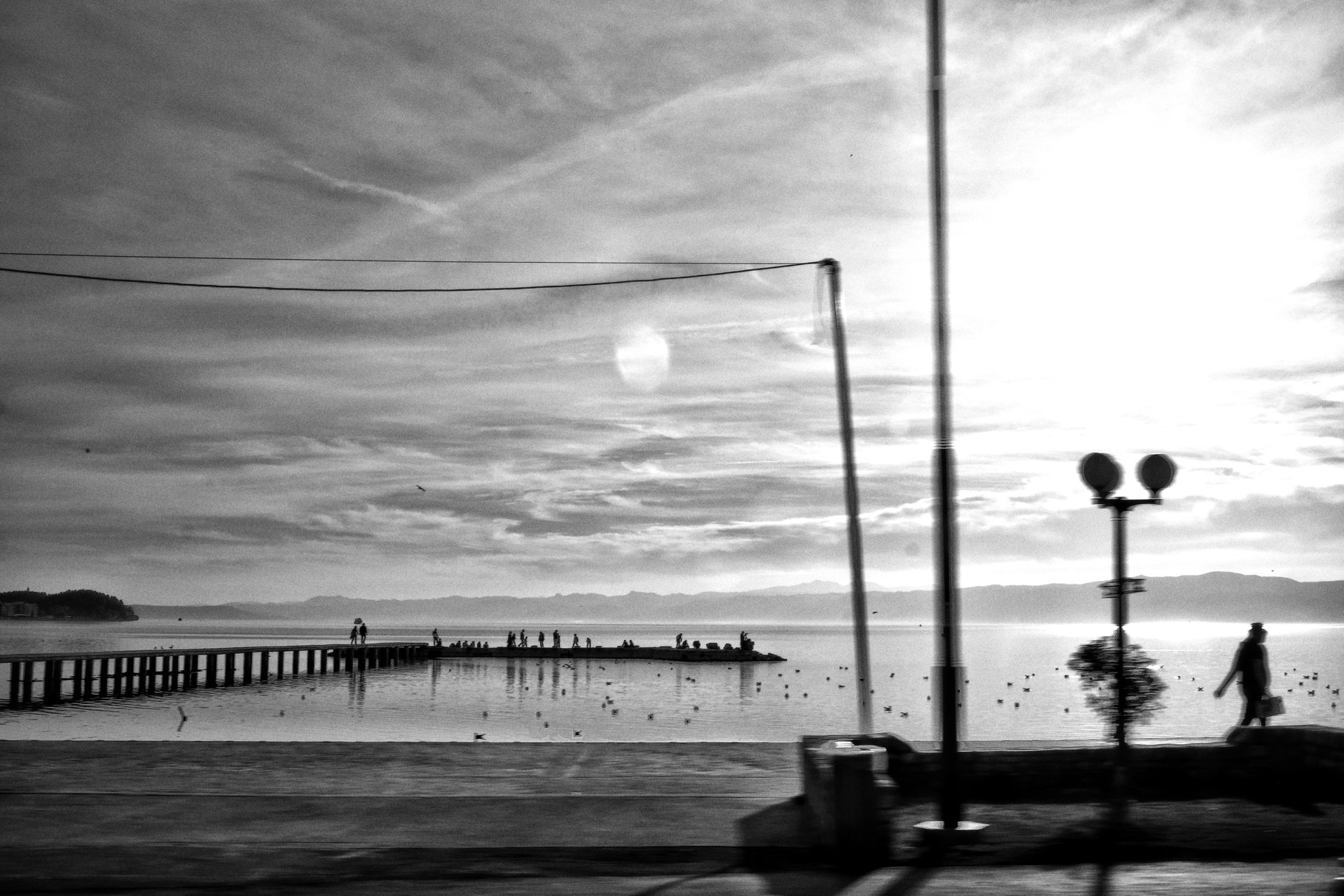 The day after was the grand finale on the way to the Albanian border. Ivan showed me the Monastery of Saint Naum which has significant importance, it's associated with the creation of the Glagolitic and Cyrillic scripts. And the views from here onto Ohrid lake are just spectacular!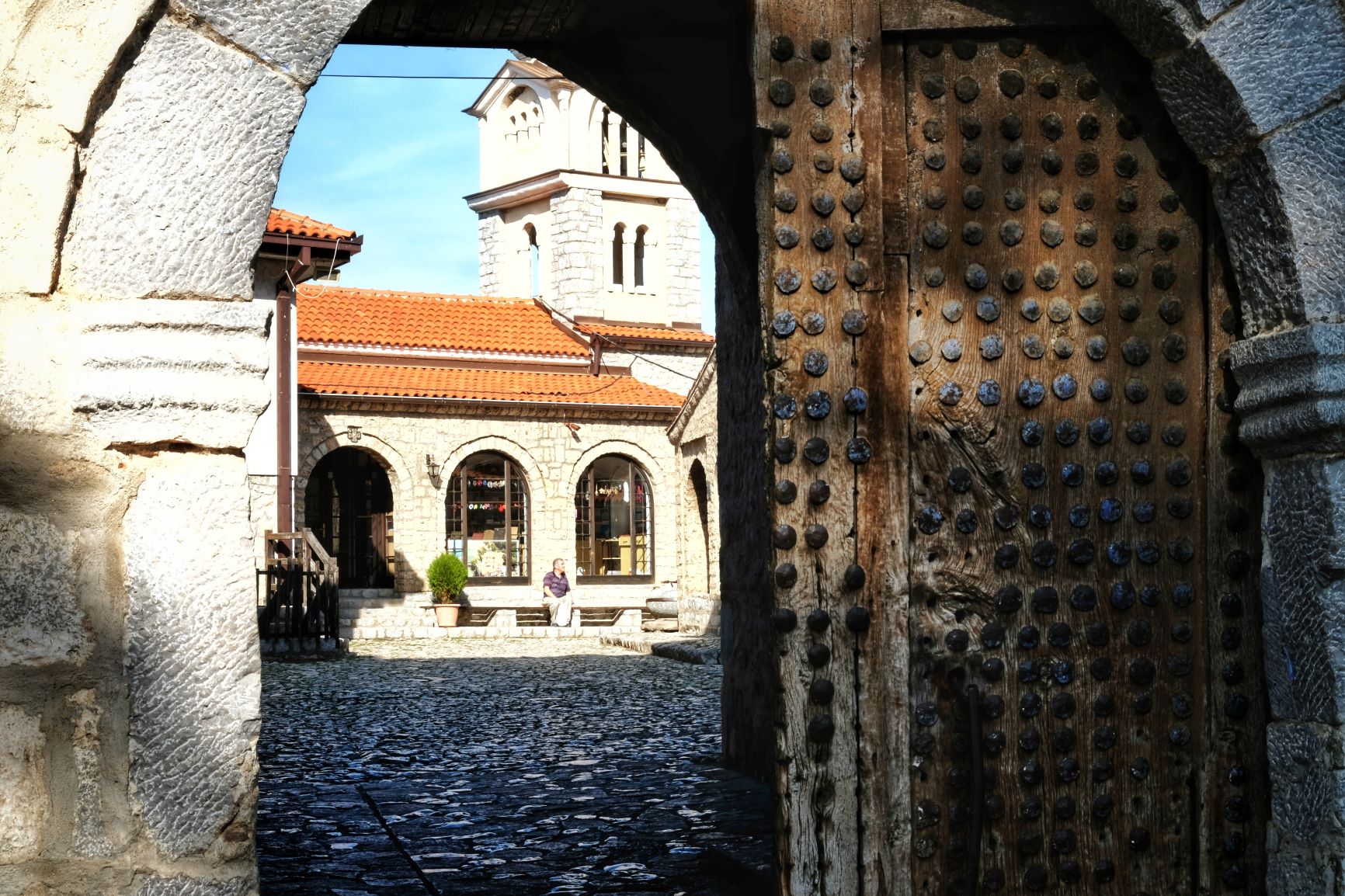 Ivan escorted me to the border and again it wasn't easy to say farewell. I feel lucky that I get to meet so many incredible people along the way, but goodbyes are never easy. Part of me has the desire to push on and keep moving to see more of the world and the other part is devastated that I have to leave behind people I got so attached to, especially as I don't know when or if I'll see them again. This is the conflict I have to deal with each time.
Thank you Ivan, for all your kindness and friendship. You were the best tour guide I could wish for. It's not goodbye, it's see you later!
In Numbers:
Duration: 4 days (31st October -4th November 2018)
Total km's: 325km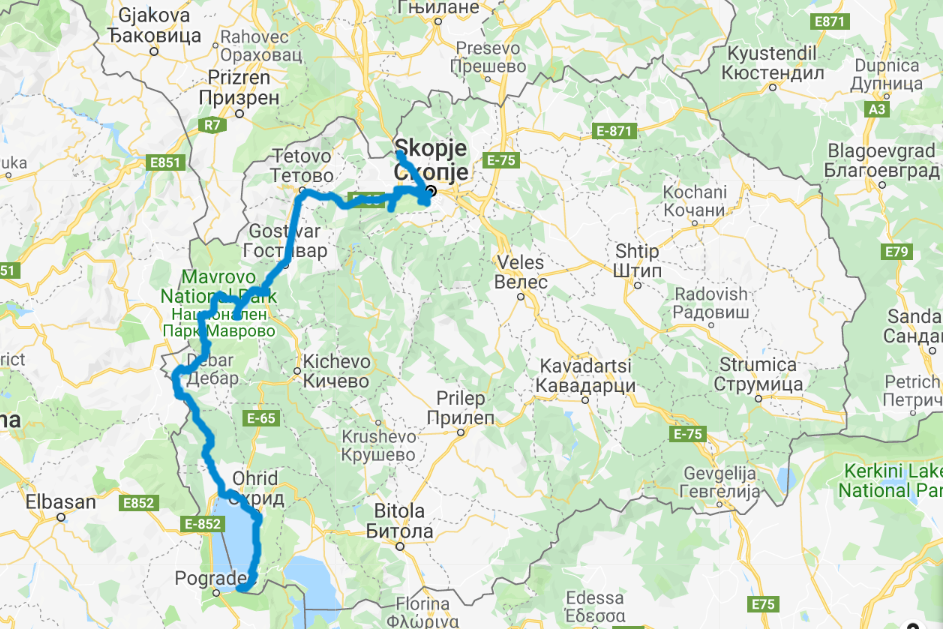 The "Are We There Yet" World Tour is about more than just me seeing the world on a motorcycle. Throughout my journey I'm raising money for a young disabled child in Poland named Franek. Franek was diagnosed with cerebral palsy (weakness of the entire right side of the body) and he will require constant rehabilitation for the rest of his life. All the money raised will go directly to helping Franek and his family lead as normal a life as possible so please donate  generously:
www.gogetfunding.com/arewethereyet